After its first edition concluded last year, the HSBC Singapore Rugby Sevens has already become renowned as a stop on the Sevens Series.
This is according to Douglas Langkay, Competitions Operations Manager, Sevens World Rugby, who said, "I am pleased to be back in Singapore. It is an iconic city renowned as a stop on the Sevens series. It's great for world rugby to be back in Asia with this iconic tournament; all eyes are on Asia this weekend and round the corner too we will have more Asian cities in the spotlight with the 15s Rugby World Cup being hosted in Japan and Rugby Sevens making its second appearance at the Tokyo Olympics."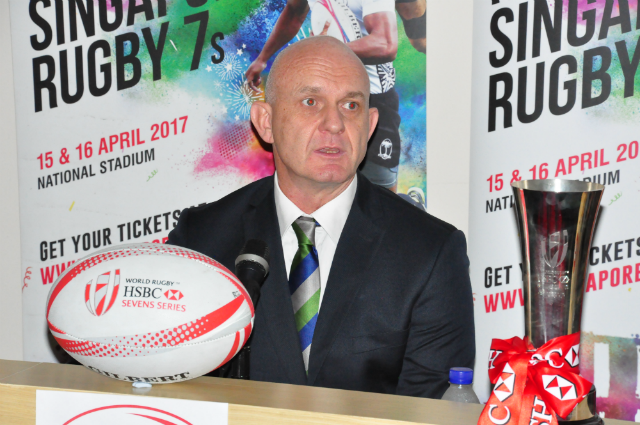 He added, "We are looking forward to having Singapore and their passionate fans adding to the flavour of the iconic series at the National Stadium to add to what we can deliver on the pitch."
But Low Teo Ping, President, Singapore Rugby Union, is not satisfied with what Singapore has achieved, instead continuing to hope to make the Singapore Sevens even bigger and better than ever, in upcoming seasons.
Tribal approach to the Singapore Sevens this year
Said Low, "We are pleased to be hosting this event. With the support of World Rugby and HSBC Bank, this event is coming together nicely. Our theme this year, Show Your Colours, is a tribal approach to promote the Sevens, we are asking fans to come in their team colours."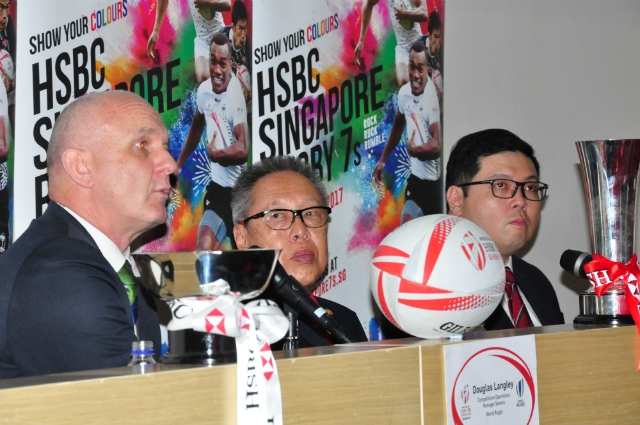 Low also pointed out that the 11am start time for this year's Singapore Sevens, as opposed to the earlier 10am last year, would also give Singaporeans the chance to do what they need to do in the mornings, for example, send their children to tuition or co-curricular activities, or else to go to church, before heading down to the National Stadium and then spending the rest of the day at the rugby.
Sevens rugby over two weekends to culminate in the HSBC Singapore Rugby Sevens
He continued, "But my mind keeps running ahead of time; next year's Singapore Sevens will be on a date when it all not follow Hong Kong because in between there is the Commonwealth Games so that gives us a chance to kick-start something with that. We intend to create a saddle effect over two weekends that will culminate in the Singapore Sevens; rugby is all about getting people involved and we have the infrastructure to create a two weekend long rugby festival. That will make the Singapore Sevens even more than what it is today."
Low also pointed out that during the first four months of the year, Singapore are co- hosting Super Rugby side SunWolves and in addition, Singapore will play host to a a 15s Rugby Union game between Italy and Scotland come 10 June, the first-ever Tier One Six Nations game to be played in South East Asia.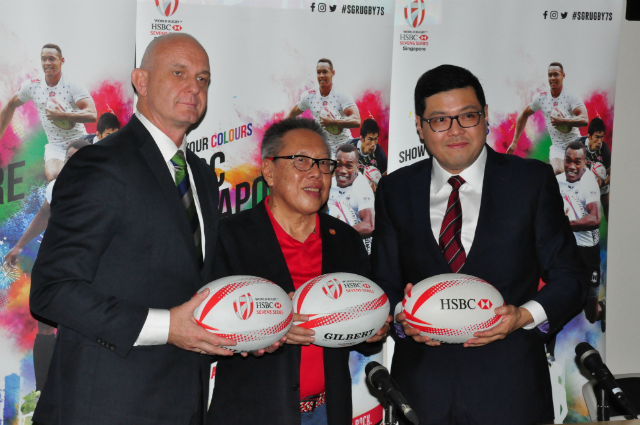 He added teasingly, "And in the first week of December, we will have another 15s game between one Tier One Northern Hemisphere team versus a Tier One Southern Hemisphere team."
However he declined to reveal which are the teams scheduled to be taking part. But on a personal note, it would be great if the Southern Hemisphere team could be the All Blacks! I can only keep my fingers crossed.
These other rugby activities, Low also hopes, would continue to whet the appetite of Singaporeans for rugby action. He said "We are working at making the Sevens even better; we want to grow the event and hold it with other supporting activities that will give it the oomph that it requires."
National Stadium is truly iconic
And Singapore's National Stadium is one key reason why Low thinks that Singapore can achieve success within 18 years – half the time that was required for the Hong Kong Sevens to reach that level that it has today.
Said Low, "We have an iconic stadium that is really like playing indoors. I received some rugby teams last Monday night and those who played here before, told me that it felt like transferring the Vancouver Stadium over to Singapore. They also have a covered stadium except that it is winter conditions outside. We are also a very safe city and we are strategically located geographically."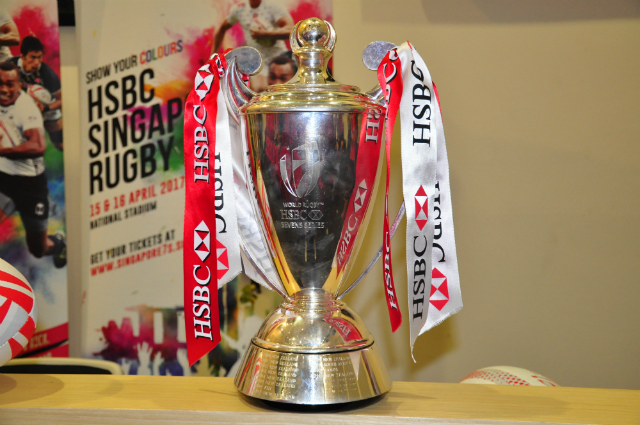 He added "But we cannot let our guard down. We have 620 million people in South East Asia and we hope to continue to get the support of the region, through activities such as the South East Asia Sevens, which we are hosting on Friday night and will consist of eight teams from South East Asia. Events like these are great to promote rugby sevens in the South East Asia region."
Breeding young blood and rugby talent
To breed young blood, Low also pointed out that this year's Under-14 Schools rugby finale will be played at the National Stadium. He said "It will be great for the boys to see and play on the same pitch as these great rugby players."
Added Low, "And also, the Midnight Sevens that we are playing on Thursday Night till the early hours of Friday morning, is another great attempt to grow the sport; we will have a collage of colours in the wee hours of the morning, with teams coming dressed in pink panther outfits or neon yellow. It will be exciting."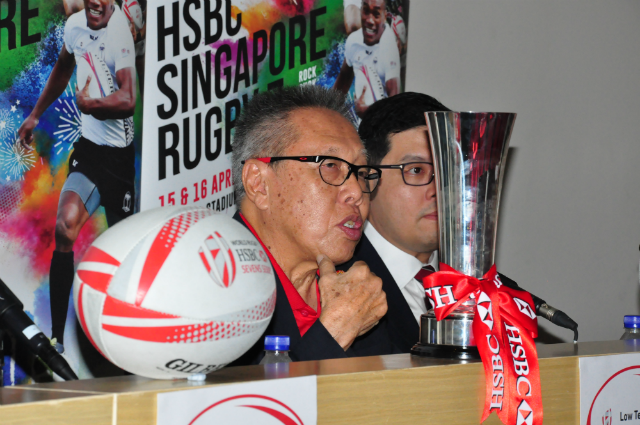 This is the right move according to Eugene Kwek, Head of Marketing and Retail Management at HSBC Singapore, who said, "The legendary rugby players all started at the grassroots level; so this is great in securing the future of the next generation of rugby talent. To HSBC, our sponsorship in rugby is also good to introduce new fans to the sport globally and in Singapore, to continue to inspire the next generation of rugby stars."
For the sport of rugby can only grow in Singapore, South East Asia and the Asian region. Said Langkay, "In fact, Asia is a highly popular region in world rugby and there is plenty of room for growth. Looking at Japan and Tokyo, the sport is gaining traction and we are confident that all these ongoing tournaments and fringe activities, can continue to create a major rugby boom and spark even more interest in the game in this part of the world."

Share this page with your friends!