National cyclist Firoz Loh initially took up the sport at the tender age of eight, because of the influence of his father.
Said Firoz, 18 and who has just completed his GCE 'O' Levels at Tanglin Secondary School and is currently awaiting his polytechnic posting, "I started cycling because my father was an ex national rider. So cycling has been a big part of the family and I naturally took it up in order to follow his footsteps."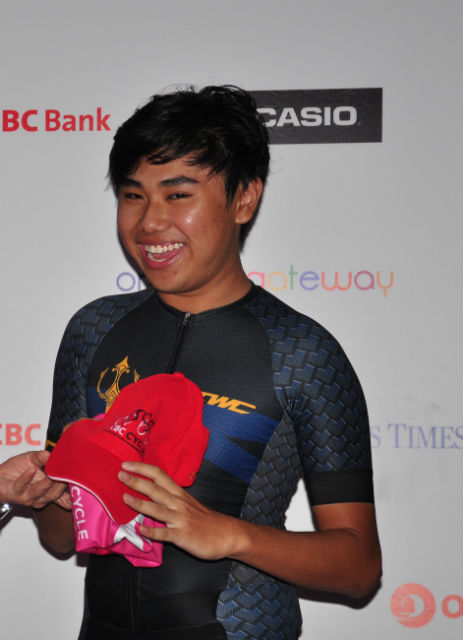 During his childhood days, Firoz had used to look forward to his Sunday morning rides with his father, usually from West Coast Park to places such as Jurong Bird Park and Tuas and these moments had instilled in him, a deep love for cycling.
Cycling gives him an adrenaline rush
He added, "These days I love cycling because it is thrilling; riding at super high speeds on the road gives me a sense of adrenaline rush. In other sports, you do not really go that fast so cycling is special."
Nowadays, Firoz in particular, loves cycling together with his team mates; in fact together with his cycling team, TWC Racing, they emerged as the winners of the recent OCBC Cycle Speedway Club Championships.
In fact, Firoz added that he prefers to gather friends together for a ride rather than doing so alone.
He said, "By doing so, you will see the bunch of you improve together because you can help to motivate each other. That is what I do; it also keeps training fun and entertaining."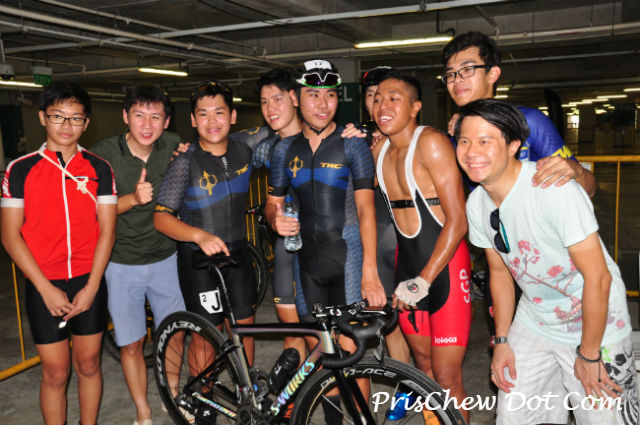 Continued the cyclist, "I would also rather do that, than cycling for four hours around Singapore alone and getting lost in the process. Also it is safer to ride with a bunch of people because cars can spot you more easily. When you cycle alone, you are very small so cars can rush up near you and you could crash or have accidents, as a result."
Individually, Firoz has also represented Singapore at competitions such as the Asian Cycling Championships last year in Japan, where he had come in a commendable fourth position in the men's junior time trial event.
And the fast rising youngster in Singapore cycling hopes to be able to win a South East Asian Games or Asian Cycling Championships medal for Singapore someday.
Has a structured training programme 
In order to train for his competitions, Firoz has a structured training programme. He said, "As I am currently part of the national cycling team too, we have a head coach who plans out all the riders' training plans for us to do during the week."
To put things simply though, he clocks about 20 hours on the bike each week, and this is equivalent to about 500-600km each week. He rides six days per week when he is training really hard.
He goes for his long rides on weekends, beginning at about 5am in the mornings and he is out till about 10am. On weekdays, he would go for shorter rides in the evenings of about one to two hours each.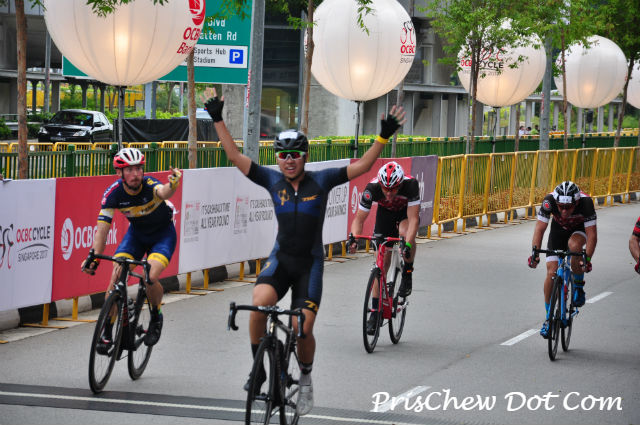 When there are events and competitions coming up, his cycling training would focus on intervals. Said Firoz, "Intervals are what helps me to get to the next level of fitness. But during the off season though, we focus on base building, that is, riding long distances at lower intensity as this will help us build resistance for staying on the bike and getting our butt used to the saddle."
Juggling his school work with cycling
As it is currently the school holidays, Firoz adds that he is able to dedicate more time to his cycling over the next couple of months or so. But during the term time, some effort is needed to juggle his training with his school work.
Said the rider "During the term, usually I would try and get most of my school work done during the day. I realise that as long as I focus on and pay full attention in school, I am able to do quite well."
He added, "Then I would spend a few hours during the week brushing up on stuff I have missed out on. The rest of the time, I would go out on the bike to train up and get ready for my next event."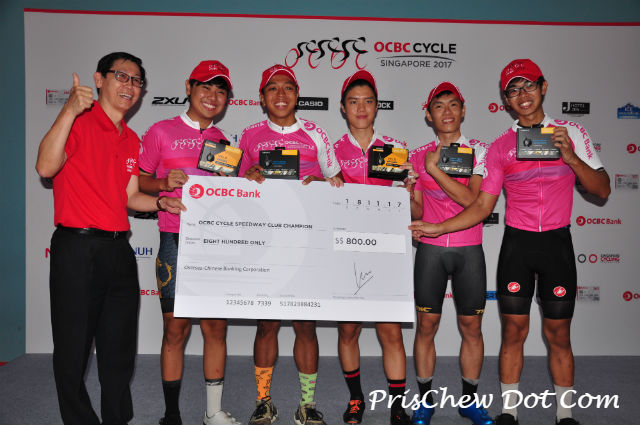 Hangs out with his school friends to chill out
But he feels that his schedule does allow some flexibility to hang out with his school friends and to simply chill out, away from the stresses of both school and cycling for Singapore.
Said Firoz, "My weekday evening training sessions start at about 7.30pm to 8pm and school finishes at 3pm so that gives me time to have fun and relax in between. I also have plenty of time to do my school work and stuff."

Share this page with your friends!