This weekend, cycling fans can look forward to lots of fast-paced cycling as well as plenty of action – because the OCBC Cycle Speedway Club and South East Asia Championships will be taking place tomorrow.
This will then be followed by the two mass cycling community rides on Sunday, the 23km Straits Times Ride and the 42km Sportive Ride.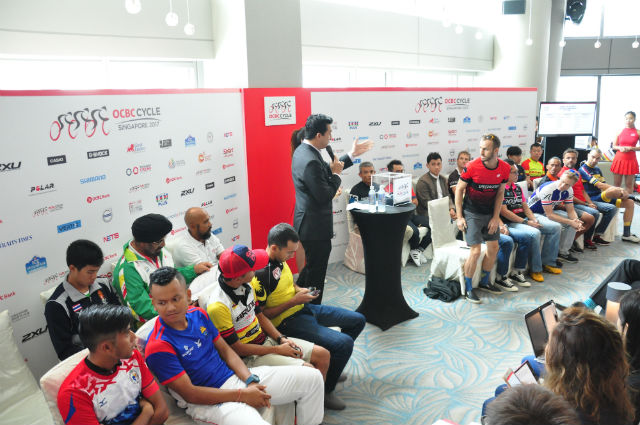 Speedway is an innovative concept in cycling 
Said Hing Siong Chen, President of the Singapore Cycling Federation, "The Speedway championships are an innovative concept in cycling. We are familiar with road racing, time trials and the velodrome. But to continuously see a strong turnout from national teams and the club scene in Singapore, the Speedway championships is shaping up to be a highlight on the local cycling calendar."
In the Speedway, teams are divided into groups and the two top teams from each group will progress to the semi-finals. One team will be kicked out in the semis and the top three teams will then battle it out to be crowned the OCBC Cycle Speedway SEA Champions.
The Speedway Championships are into their third edition this year, with this year's elite field being bigger than ever before.
OCBC Cycle Speedway SEA Championships
At the OCBC Cycle Speedway South East Asia (SEA) Championships, eight top teams from the SEA region will compete against each other – these are Brunei, Cambodia, Laos, Malaysia, Myanmar, Philippines, Singapore and Thailand.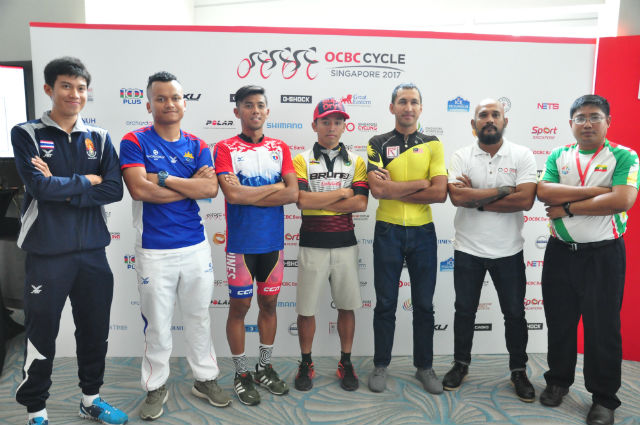 The Malaysians, the defending champions, are gunning for their third straight OCBC Cycle Speedway title. But they will face their stiffest competition yet against newcomers Thailand, who have lined up cyclists who were part of the 2017 SEA Games cycling squad that recorded an impressive second placed finish overall.
Said Malaysia captain Muhammad Fauzan, "We will try and defend our title again for another year. I can see a lot of challenges coming this year from other top South East Asian nations like Thailand, Philippines and Singapore too."
Joining Fauzan on the Malaysian team are returning cyclists and SEA Games medallists Nik Mohd Izwan Bin Zulkifli and Sofian Nabil Omar Bin Mohd Bakri, forming a formidable squad. Completing the line up are Amir Mustafa Bin Rusli, who was also part of the team that won the competition last year, as well as Hamdan Bin Hamidun.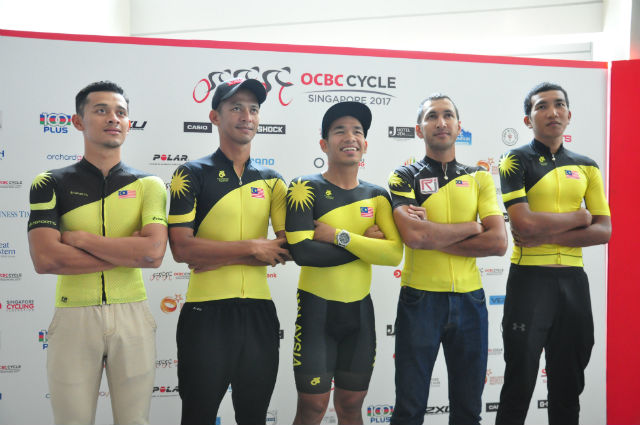 But Brunei and Philippines, who finished in second and third place respectively on the podium last year, are determined to muster a much improved challenge to favourites Malaysia, though.
Said Brunei captain Azmi Bin Abdul Hadzid, "Anything can happen at a  competition like this. You never know what will happen so we will try our best and if we are in good form, you never know; we might be first this time around."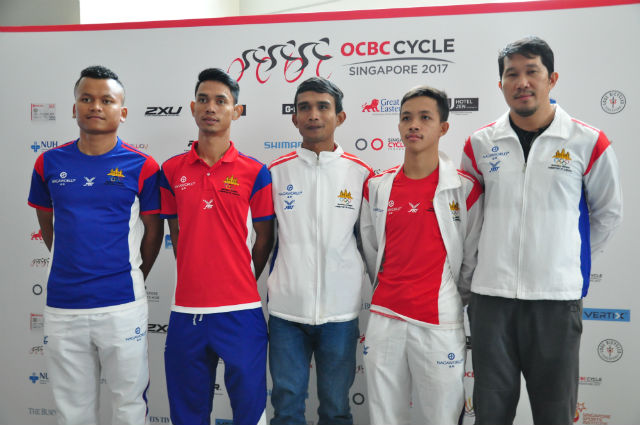 Singapore is hoping for a new beginning
Last year, the Singaporeans were disappointing and had been knocked out early in the competition but for Singapore Team Manager Zul Awab, who is taking over the reins of the team, they are hoping that a brand new beginning will lead to success.
Said Zul, "This is my first year with the team and I do not care about last year's results. We have to beat the other seven teams that we are up against. But we have a good mix of old and young riders this time and we hope that we can do better than last round."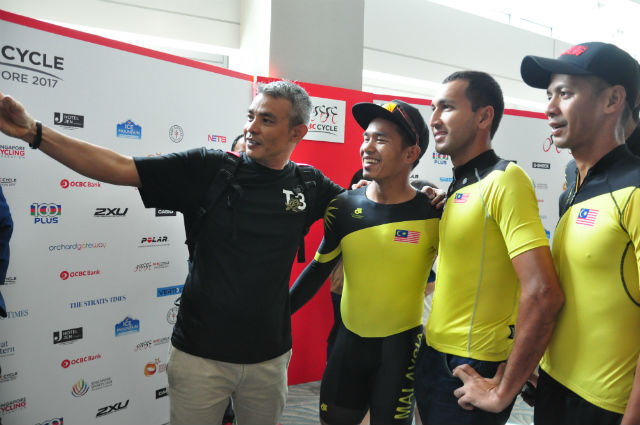 He added, "Such events are also good experience for the riders as they can provide a stepping board in order for the regional team to go even further and showcase their ability."
The new look Singapore team consists of returning anchor duo Junaidi Bin Hashim and Gabriel Tan, and they will be working with Luqmanul Hakim, who was a part of the 2017 SEA Games squad. Completing the team for Singapore will be Lukman Nurhakim.
Added Junaidi, Singapore Team Captain, "The level of competition is higher this year with the inclusion of teams like Thailand and Laos but we have learnt some lessons from the past Speedway races and we will give a good account of ourselves. Our preparations for the SEA Games in August were good and we hope to carry that momentum into tomorrow's races."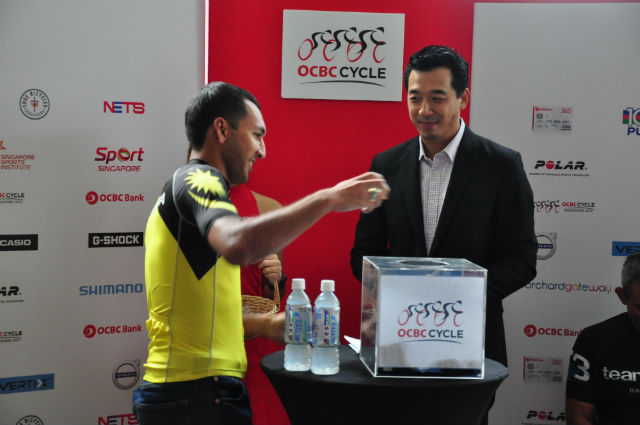 The Draw
The OCBC Cycle Speedway Draw had been made during the event press conference at Hotel Jen, OrchardGateway Singapore and members of the media were the witnesses to the draw.
As the draw had been made, tension filled the air as the riders had awaited their fate, to see who they would be up against. But with each new name picked out from the hat though, the riders all displayed superb poker faces, not keen to display their emotions to their would-be rivals.
In Group 1 are Malaysia, Laos, Singapore and Cambodia. And on the other hand, Group 2 consists of Brunei, Thailand, Philippines and Myanmar.
And Malaysia's Fauzan is secretly pleased with the draw. He said, "We are very lucky that Thailand are not in our group so it is easy for us to make the finals. I am confident of myself and my team mates."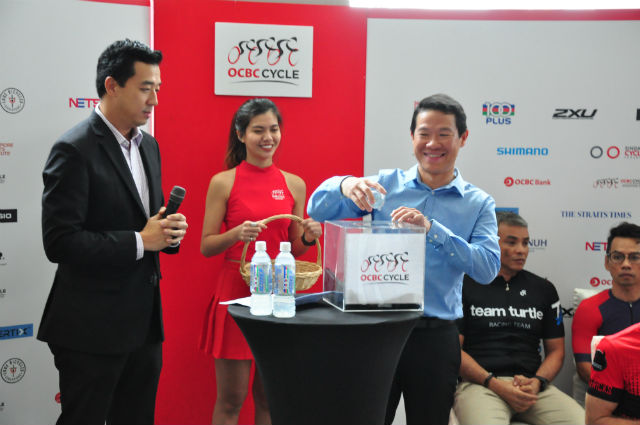 Despite being one of the newcomers in the Speedway competition, it is understandable that the Thais have made the Malaysians nervous, because they have one of the top riding pedigree within the region.
The Thai team consists of mainly specialist criterium riders Adulwit Phosangda, Jetsada Janluang and Setthawut Yordsuwan will be anchored by the team's star men, SEA Games medallists, Thanawut Sanikwathi and Yuttana Mano. The Thais are also aiming to seek revenge on Malaysia for their defeat at the recent SEA Games.
The first, second and third placed teams stand to win S$6,000, S$4,000 and S$2,000 respectively.
OCBC Cycle Club Speedway Championships 
Besides the SEA Speedway Championships, the OCBC Cycle Speedway Club Championships will also be taking place, and this will feature a record turnout of 16 clubs battling for supremacy as kings of the road in Singapore.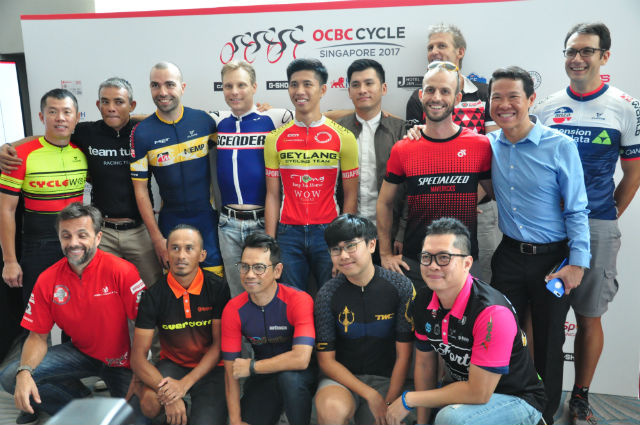 Joining the competition for the first time are Allied World Kemp Technologies, CycleWorx, Guerciotti Racing Team, ICH Gemini, Matador Racing, Road Brothers, Swiss Club Riders, Team BCM and TWC Racing.
Said Hing, "It is heartening to see the participation numbers of new locally based clubs grow from year on year. We have witnessed some of the most exhilarating action over the past two years and this had definitely intrigued more people to join cycling clubs to be a part of the community. Increasingly, we are also seeing more youth and women picking up the sport and participating at a competitive level."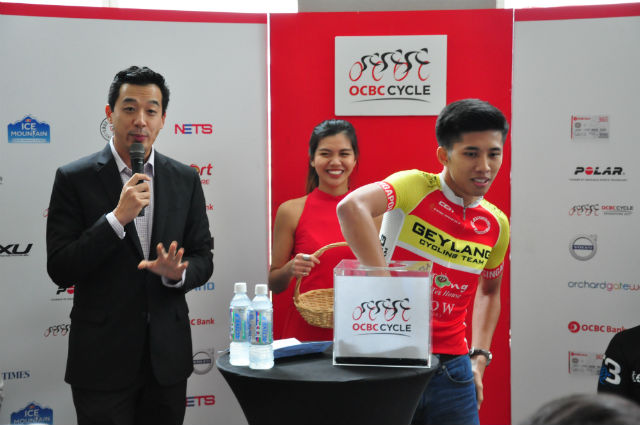 All of the the newcomers will attempt to dethrone the defending champions Specialized Roval Mavericks, who had completed a 1-2 finish at the final last year, finishing more than a minute ahead of third placed club Swift Carbon Virgin Active.
Defending champions are unfazed by the competition  
But the defending champions remain unfazed though and in fact, they are relishing the additional competition.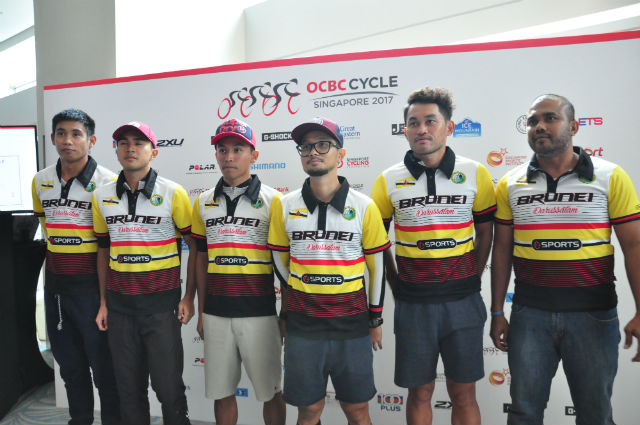 Said Mavericks team captain Bastien Dohling, "We are looking forward to racing with more participating teams this year. It has been great seeing more teams training on the course in the early morning hours over the past weeks. This will certainly raise the level of competition at this year's event."
He added, "To most Singaporeans, cycling is still more of an activity than a sport, and having events in Singapore such as the Speedway Championships are great to get more people excited about racing, as well."
Draw for the Club Championships 
The draw for the club championships also took place and the finalised groups are as follows.
| | | |
| --- | --- | --- |
| Group 1 | Group 2 | Group 3 |
| Specialized Roval Mavericks | Geylang Cycling Team | 30 Forty Cycling Team |
| TWC Racing | ANZA | Allied World Kemp Technologies |
| ICH Gemini | T3 Team Turtle Racing | Team BCM |
| Swiss Club Riders | Roadbrothers | Guerciotti Racing Team |
| Ascenders Team | Cycleworx | Matador Racing |
The OCBC Cycle Speedway Club and SEA Championships will kick off at 6.30am tomorrow and will last throughout the morning and early part of the afternoon.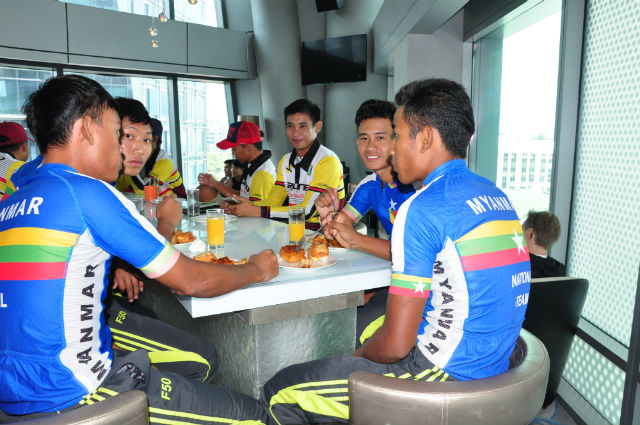 For more details 
For more details, head on to www.ocbccycle.com.

Share this page with your friends!