Family Health Chiropractic Clinic recently had its grand opening of its new premises at TripleOne Somerset.
A family oriented chiropractic clinic, the Family Health Chiropractic Clinic serves people of all ages, ranging from children to adults and senior citizens. The clinic's two doctors – Dr. Kelvin Ng and Dr. Ashley Liew – also pride themselves at looking for the cause of the problem rather than simply alleviating the symptoms in their patients.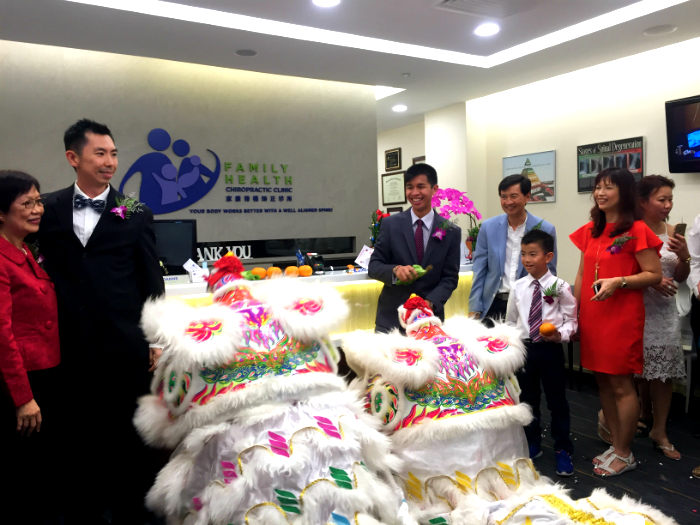 Chiropractic is for everyone who wants to fulfil their own potential 
Said Dr. Ashley, "Dr Kelvin has been practising since 2010 and I just graduated, but we are both on the same frequency and our hearts are ready to serve not just athletes, but anyone who wants to fulfil their own potential."
He added, "Runners in particular are always looking for balance. We want to be in balance and perfectly aligned and firing at 100 per cent especially when we are heading into a big race. So runners would be able to benefit a lot from spine checks, not only in terms of the muscles, but in terms of the alignment of the spine and the nervous system. I turned to chiropractic as a way of fulfilling that potential for myself, and I think that other runners will be able to benefit likewise."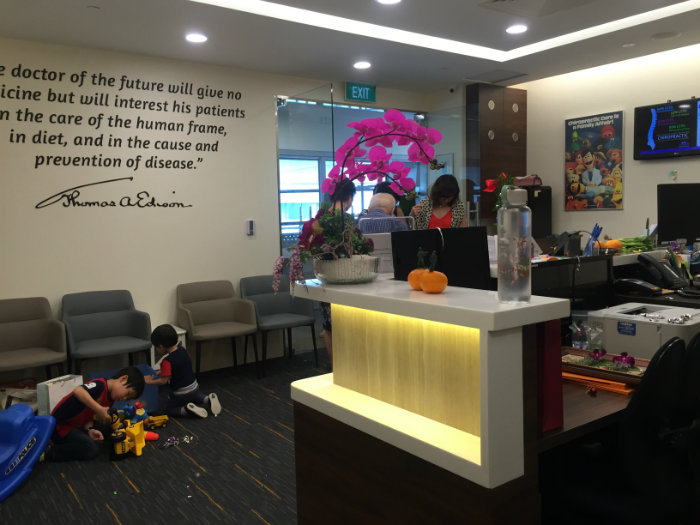 The Grand Opening event
At the opening event, the two doctors, together with their family members, had led the way in putting together a lion dance for the guests, followed by a buffet lunch at the reception area.
Throughout the afternoon, visitors streamed constantly through the doors, ranging from friends and family members to runners.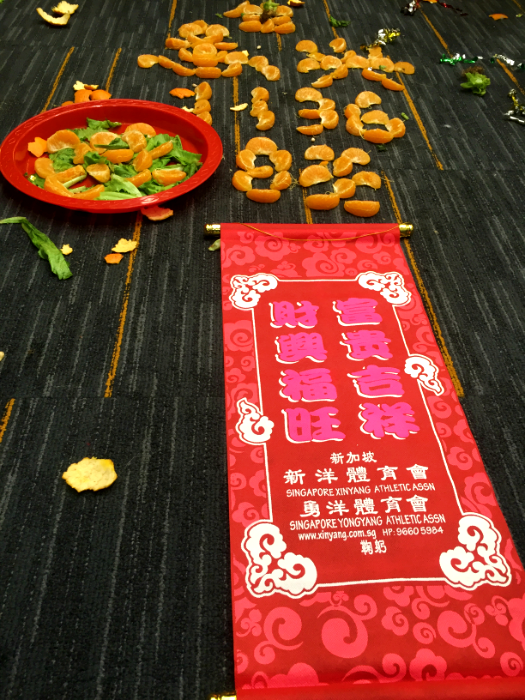 We also had a short tour of the clinic. It is small, yet cosy at the same time. The atmosphere of the place is one that many patients would probably feel comfortable and at ease with at the same time.
Also, I could see some toys in the waiting area, to entertain the children while their parents may be occupied or talking to the doctors. I am sure that these would be able to hold the attention of the kids, for a fair amount of time – it is not that common to get kids' toys in the waiting area of a doctor's office, unless it's a paediatric clinic.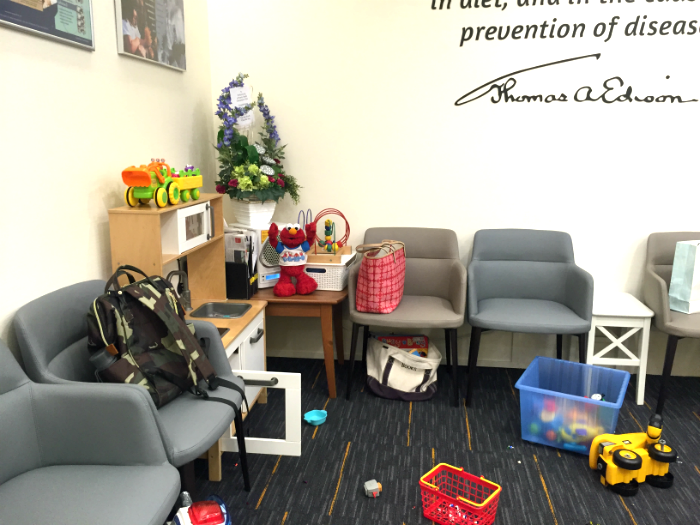 Central location will benefit everyone
As a whole, the central location of the clinic at TripleOne Somerset will benefit not only office workers, but everyone.
Said Dr. Ashley, "It is right beside the MRT, that is a convenient location for office workers and athletes, basically we wanted a central location across the island where not only office workers, but also those staying in the heartlands can get to as well. The clinic had long been established by Dr. Kelvin at Park Mall since 2010. However, due to impending permanent closure of Park Mall this September and in anticipation of my return to Singapore this November, Dr. Kelvin graciously decided to move into the current bigger and newer premises."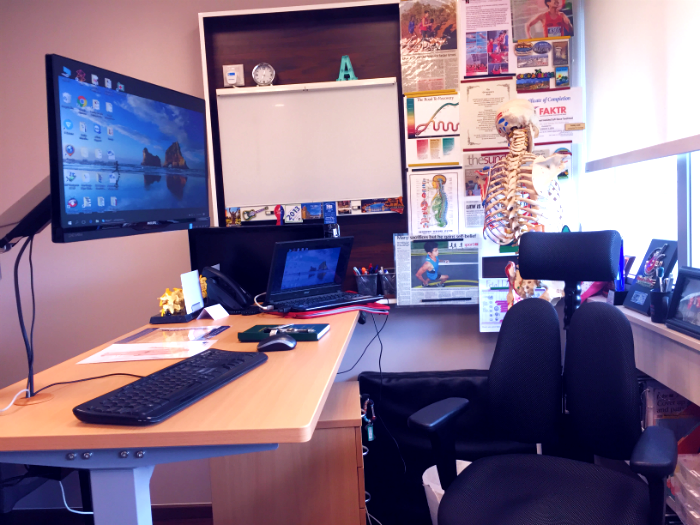 Clinic Rates
Clinic rates are $120 (before GST) for the first visit and $80 (before GST) for subsequent visits. Prices are for adults.
Said Ashley, "These rates are actually on the lower end of the pricing spectrum for members of the Chiropractic Association. We wanted to give affordable and quality care, taking care of all of our patients as if they were our own family members. We also have different rates for younger children and infants as well as family discounts though."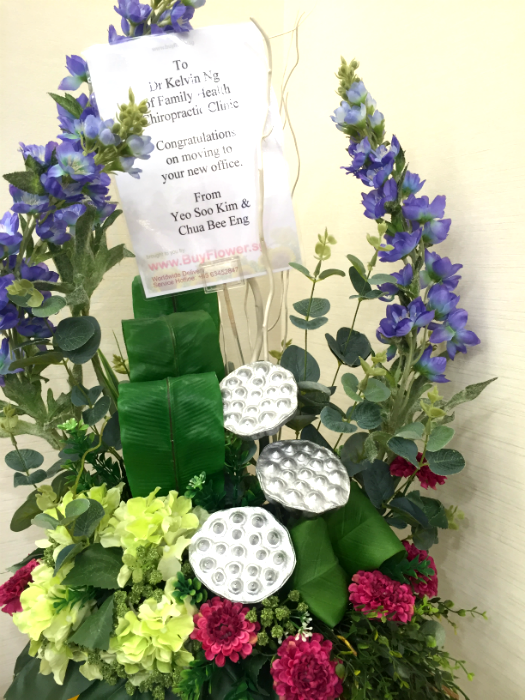 Click here to find out more about how chiropractic care helps runners.
Family Health Chiropractic Clinic is located at:
TripleOne Somerset #08-03, 111 Somerset Road
Singapore
Phone: 6336 7714
Share this page with your friends!