Matches from 31 August to 1 September 2013
This weekend, the Barclays Premier League (BPL) sees two massive games. Firstly, Manchester United are up against perennial archrivals Liverpool. Then later in the same day, Arsenal plays their fiercest rivals, Tottenham Hotspur in a massive North London derby.
Who will emerge triumphant and which teams will prevail in these massive fixtures? Here is a preview of these two upcoming games.
Liverpool Versus Manchester United
In any season, this one is always a massive fixture and certainly one to look forward to, because of the steep history and rivalry between the two clubs, which has gone on for centuries.
Liverpool has performed well this season so far. They are one of two clubs that still have a 100% record in the BPL (the other one, ironically, is Spurs). Moreover, the Reds have not conceded a single goal yet and they are definitely looking in good shape for the long season ahead.
At the same time, Manchester United have done pretty well themselves, and they gained a credible draw against Chelsea in their last fixture. The result suited both team and based on the few chances that the Red Devils had created due to Chelsea's strong defense, they could not really have complained about the single point collected.
I foresee this fixture being another defensive one, because Liverpool would want to preserve their clean sheet. At the same time, the last thing that Manchester United wants is to lose to their archrivals. So the two teams will probably cancel each other out. Expect another stalemate and very few shots on goal. If there does happen to be a winner, it would most likely be through a single moment of magic by either side.
Score Prediction: Liverpool 0-0 Manchester United
Arsenal Versus Spurs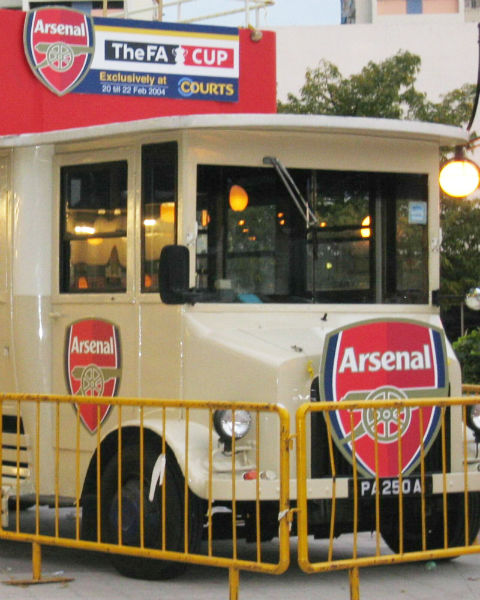 Arsenal didn't have a very auspicious start to the season, by suffering a shock defeat against Aston Villa. But since then, the North London giants have picked themselves up really well. They have blitzed past Fenerbache over two legs, to qualify for the Champions League group stages proper. Moreover, they chalked up a very convincing win at Craven Cottage in last weekend's BPL game.
Spurs, on the other hand, still have a 100% record in the Premier League. As well, they have also been very busy in the transfer window and have brought in several new players. As a result, the Spurs squad is looking much stronger than Arsenal's at the moment – on paper.
But despite their new signings and the great promise that they are showing, I think that in reality, Spurs will still have problems against the Gunners, because their new players need to gel with the team. New players cannot be expected to fit in with a team immediately upon joining them, because factors such as communication problems will come into play on the pitch. It takes time to iron out factors such as these.
Moreover, the long-drawn transfer saga regarding Bale's move to Real Madrid may also be throwing Spurs' preparations for this game off track. So they will not be able to focus solely on preparation for this big game.
Because of this, I think that Arsenal will edge this game and come away with a narrow victory.
Score Prediction: Arsenal 2-1 Tottenham Hotspur
More stories about Football!
Share this page with your friends!