Last weekend, the very first Puma 24-Hour Trainathlon took place. An extreme endurance training challenge, the Trainathlon saw teams overcoming a series of individual and cooperative challenges that put their strength and endurance to the test.
COMPETITON FORMAT
The competition took place in five stages with each stage lasting six hours and these pushed participants to their limits, especially in the third stage – which had lasted all the way through the night. Types of challenges included a combination of body-weight exercises as well as those involving weights.
A few of the exercises involved in the Trainathlon, had included Push Ups, Sit Ups, Shuttle Runs, Russian Twists and Deadlifts. After each round, teams with the lowest scores would be eliminated, leaving three to compete in the Grand Finale which takes place later this month.
Here is the competition format in more detail. (See Charts)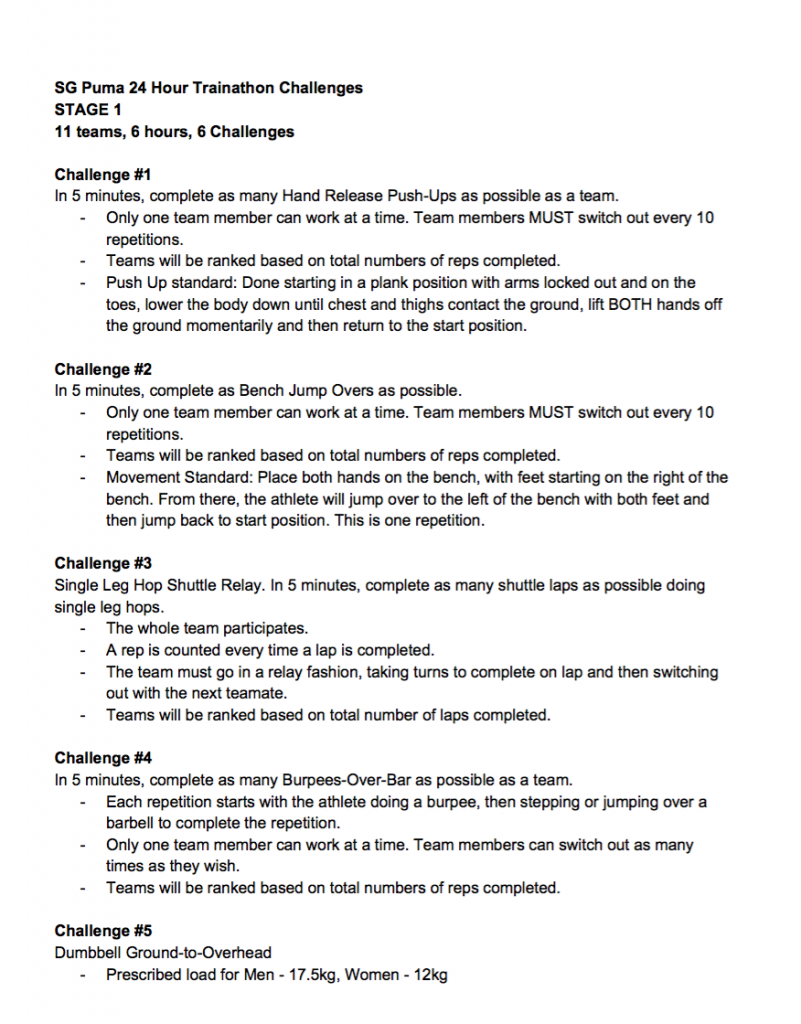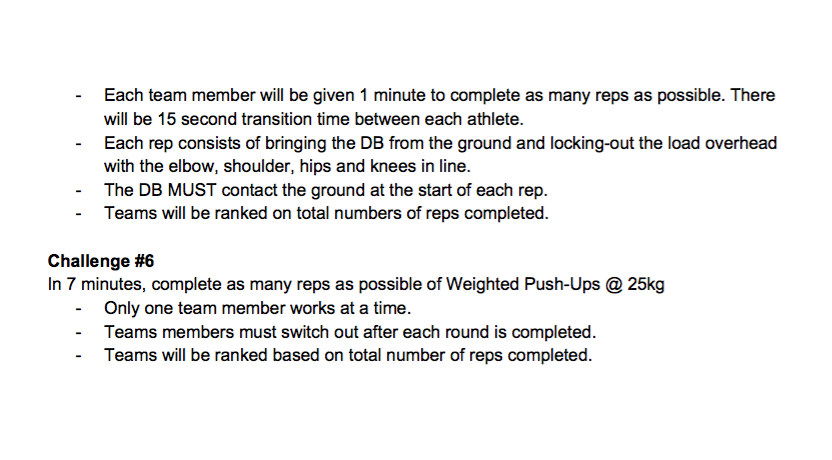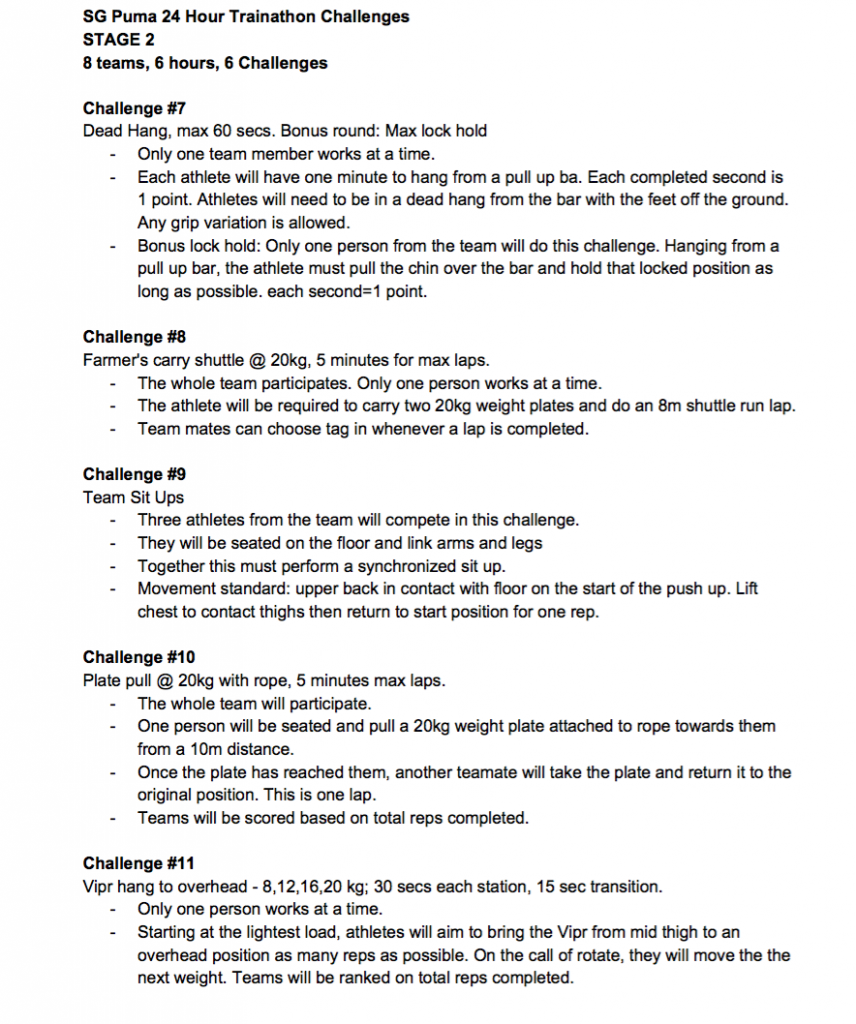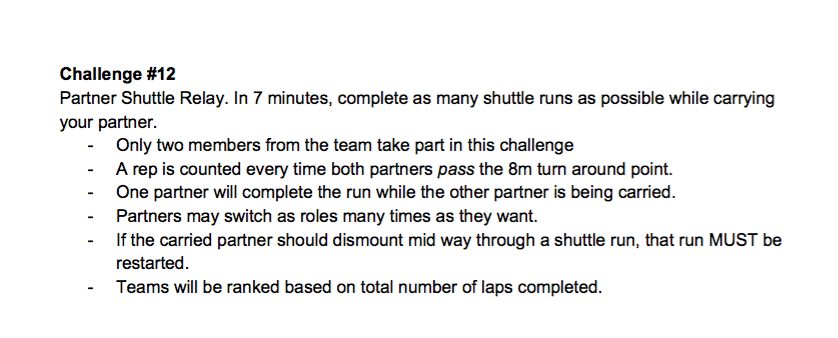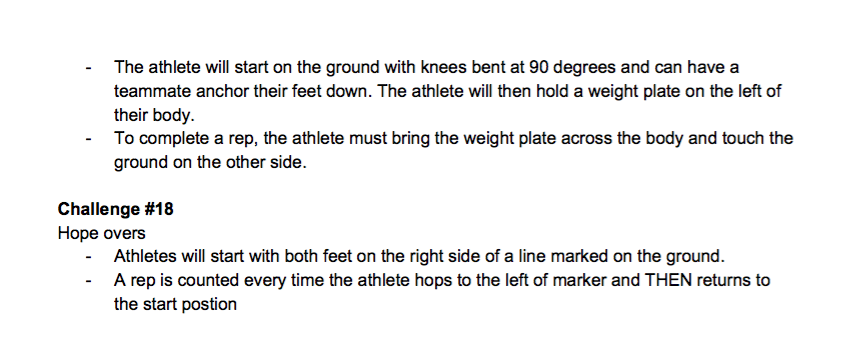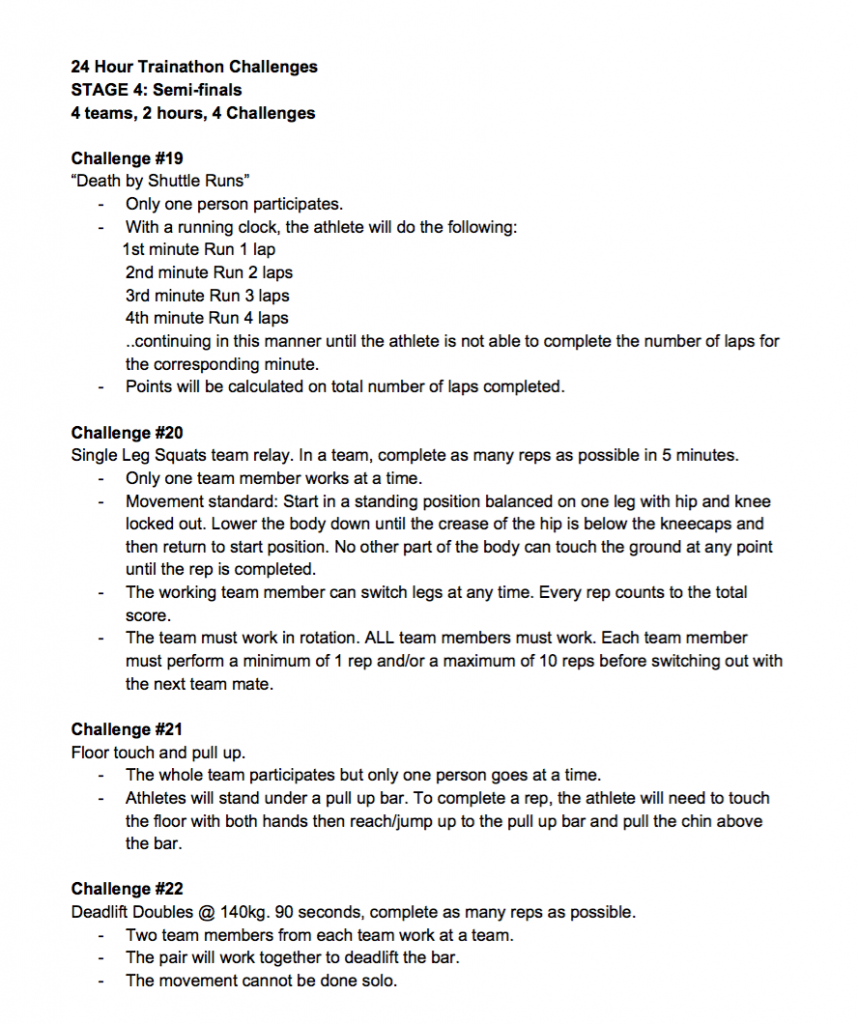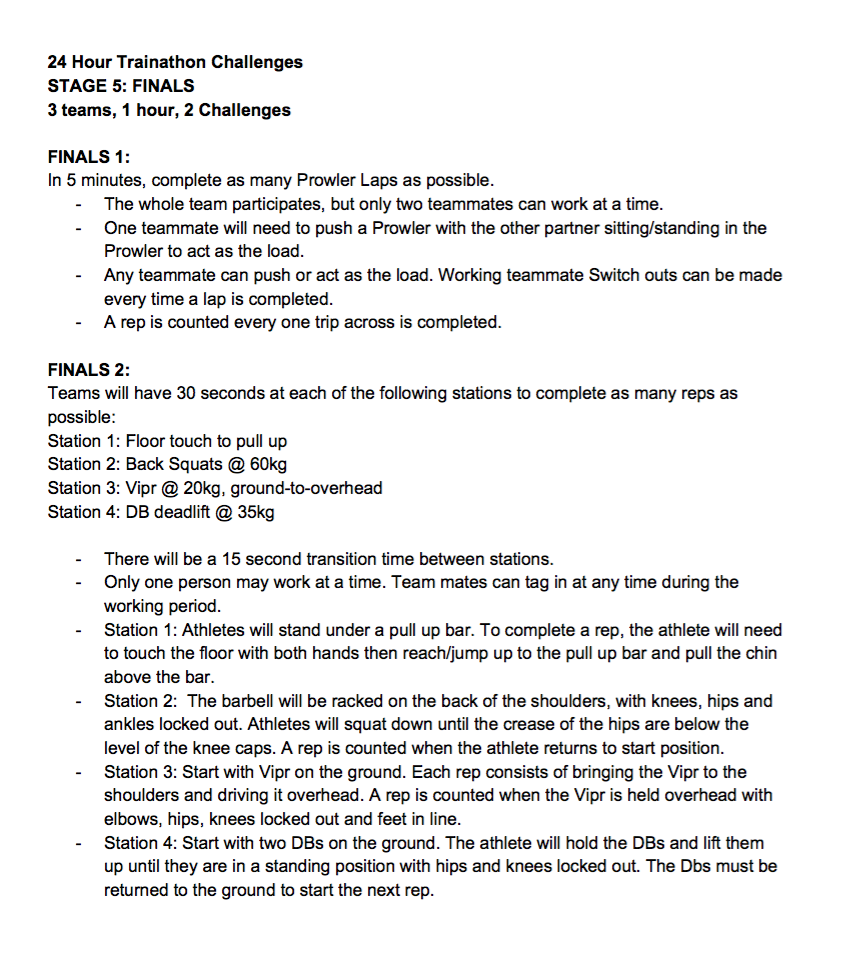 THE WINNING TEAM
The winning team comprised of Benedict Pang, Damien Sim, Douglas Soh and Lynette Koh and they took home the grand prize. This comprised of a total of SGD1000 cash, SGD1000 worth of Puma merchandise as well as a fully-paid trip to Hong Kong to take part in the Trainathlon Finale.
The second and third place getters walked away with SGD800 worth of Puma merchandise.
PUMA IS PLEASED WITH THE TRAINATHLON
Puma is pleased with the inaugural Puma Trainathlon. Said Gabriel Yap, Head of Marketing, Puma South East Asia, "The 24-hour Trainathlon is a physically and mentally challenging event that pushed participants to their limits. It was amazing to see all of them working together as a team and giving their best throughout the challenges, no matter what."
He continued, "I would like to congratulate the winning team and I wish them all the best as they try to look to outdoing themselves at the Trainathlon Finale in Hong Kong later this month."

Share this page with your friends!