National triathlete Bryce Chong Sheng Cher, 20, has been involved in the sport for more than eight years.
Originally a competitive swimmer, Bryce, a final year Sports and Leisure Management student at Republic Polytechnic, had been first introduced to triathlon by his uncle at the age of 12.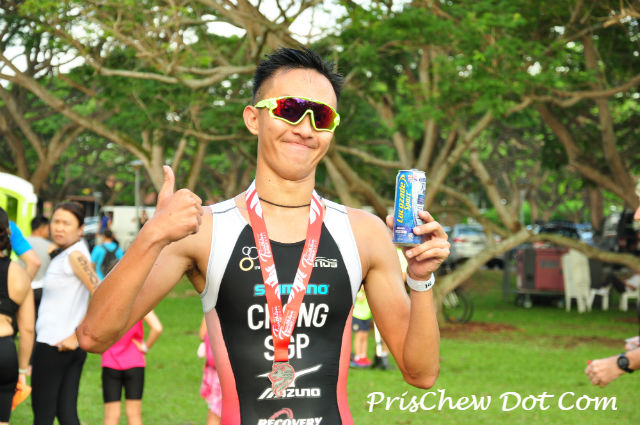 Said Bryce, "I used to be a competitive swimmer, but I lost the passion for swimming. I also felt that the competitive field was too big in swimming. I then went into triathlon because I realised that I loved running and cycling as well."
Fell in love with triathlon 
Soon after that, Bryce took part in the OSIM Triathlon in 2009, coming in third place, and he has never looked back since then.
Said Bryce, "Shortly after that, Coach Tang (Siew Kwan) from FishLike Academy saw my potential in triathlon and that was what made me take up triathlon seriously."
Today, while he feels that his strongest leg is still swimming, Bryce finds himself enjoying the bike leg the most. He said, "I think cycling is interesting because you get to cycle around Singapore and see beautiful scenery. It's also great to chill out with friends on bike rides and stop at cafes and hawker centres along the way."
Continued Bryce, "Swimming comes more naturally to me though as I was brought up as a swimmer."
Making waves in the youth triathlon circuit
Since taking up triathlon competitively, Bryce has been making waves in the youth triathlon circuit and one of his most memorable moments in the sport was in Kazakstan, where he had successfully qualified for the 2014 Youth Olympic Games (YOG) in Nanjing, China.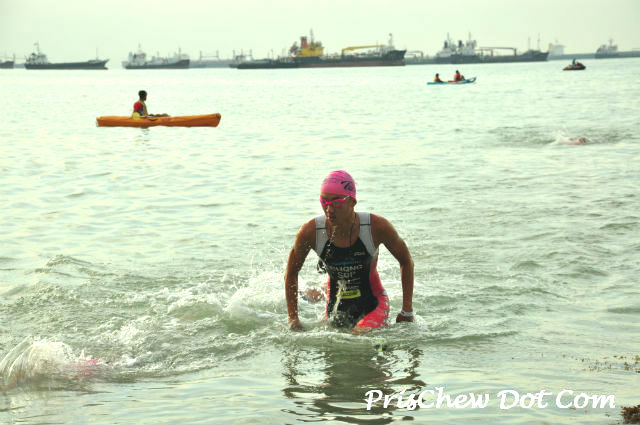 Said Bryce, "That was the most intense race that I had, fighting for the YOG slots against people whom I know. It was at the most challenging and desperate race of my life, but I really enjoyed it a lot and I did well. I came in fifth, so I was lucky to be able to snag a YOG spot."
He added, "Still, it's always great to have the chance to take part in these international races where I get to meet up with friends and race against them, having friendly competitions with each other."
Bryce also considers his very first international win to be memorable. That had been at the SUBIC Bay ASTC Triathlon ASIAN Cup in 2014. Said Bryce, "It was an interesting race because for the first 4km of the run, I was fighting with a "Uzbek" junior and we were trying to see who had the most energy in the legs to of the final sprint. I won it, and I would never forget that race."
Has had his fair share of bad races
But Bryce pointed out that in triathlon racing, things do not always go well and that he has had his fair share of bad races too. Said Bryce, "There are always the ups and downs. Over the years, I have experienced really bad races that I wish I did not do, and sometimes the thought of quitting the sport has come to my mind."
He continued, "But in these moments, I reflect back on my passion for triathlon and that is how I can pick myself up to get back there and race again."
Grateful to the support from his friends and parents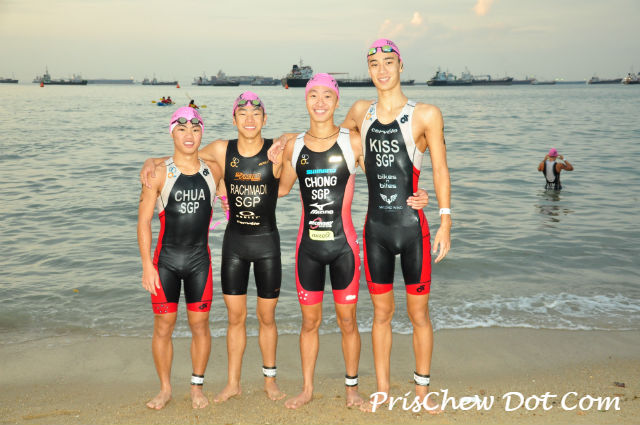 Bryce is grateful to the physical and moral support from his friends as well as his parents, for helping him to get back onto his feet during the moments when he is feeling down.
He said, "I am fortunate to have really supportive friends and parents who support and cheer me on at races. My parents also sacrifice their time to fetch me for training. I am grateful to them – as triathlon is a sport that requires lots of time and money in terms of training for races and traveling to races. Without the support from my parents and my friends, I would not be where I am today."
His training schedule 
Bryce's training schedule follows specific training blocks – depending on what race and the type of distance that he is preparing for.
Said Bryce "At the moment I am focusing on the run and cycle, because I have an Olympic Distance race coming up in Japan (the 2017 Murakami NTT ASTC Triathlon Asian Cup on 24 September) and the main part of the event is the run, because people can overtake each other there and win."
In a typical week, Bryce covers about 200km-250km on the bike, as well as about 65km of running.
For swimming, he puts in around 15-20 hours per week, mainly in the swimming pool. He said, "I can swim well, so for my swim training sessions, I do more intensity rather than distance training."
Thankful to his coach
Bryce is thankful to his coach, Australian Warwick Dalziel, for putting his triathlon training programme together. Bryce is stationed in Brisbane for training, but he follows Dalziel's programme when he returns back in Singapore and he is thankful that he has a good communication and working relationship with Dalziel.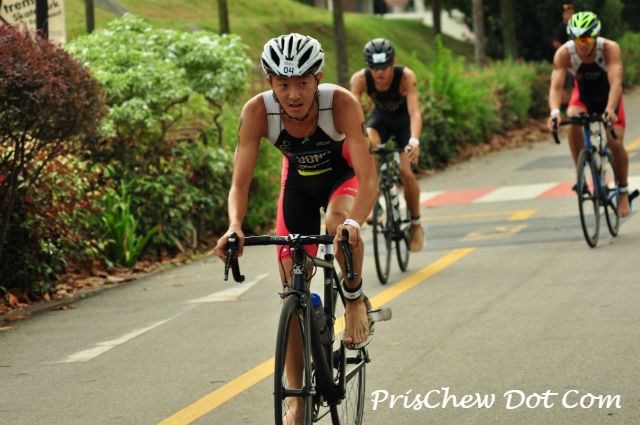 Said Bryce, "Communicating well with your coach is the most important thing in doing well at triathlon and I am thankful that I have that. This is the one thing that many athletes lack; but by listening to your coach, you can benefit because you get to hear their thoughts and perspective, how they perceive your style of training and racing and what you can improve on."
He added, "A lot of times, athletes get to a certain point and then they hit the wall and then are not sure how to improve or progress. But our coaches are always there for us to talk to. When I am not feeling good, I will communicate that to my coach rather than simply doing the training, and he can help me out and stuff."
Does strength and conditioning training too
Besides triathlon training, Bryce also does strength and conditioning. He said, "I think that this is quite important because when you reach a certain level and you need extra strength and endurance to push that little bit faster. That is where strength training and pilates comes in handy."
Bryce rarely has a complete rest day, due to his demanding training schedule. He said, "I don't have rest days often. But on Sundays, I do one light session in the morning to get it over with, and I spend the afternoon resting and chilling out. That is my rest. If you do too much intensity training in a week, it will cause you to burn out very easily."
Training should not all be about high intensity 
He added, "To train to be fast, I think that it is not about intensity, but more of specific training sessions that is the best. Too much intensity wears you out faster. Listen to your body and go easy when it is time. Do not do crazy timings, for example 3min/km pace in your run training; you may be able to hit that during the training session but it will not help you in the long run. Be mindful of what type of training will benefit you and you should have a structured programme."
Adequate recovery is also definitely something that Bryce stresses. He said, "A lot of athletes lack proper recovery. These are important for longer distance events. Training damages the body and only if you can recover from that damage fast, then it will help you to improve and get better."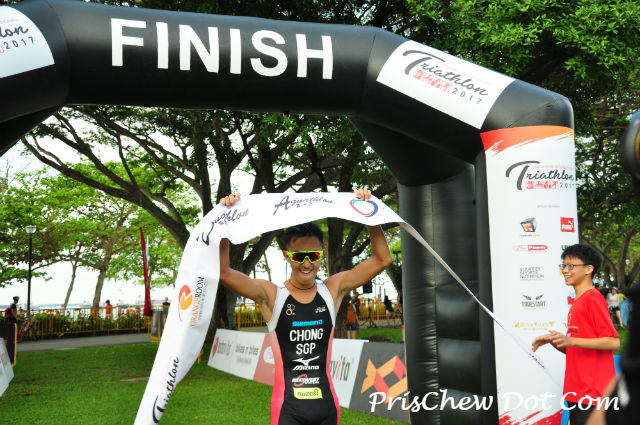 Sleep is crucial too
Sleep is also important to Bryce. He said, "I always try and have more than seven hours of sleep because that is the optimal way for the body to recover, especially after having back to back training sessions. That can make the body feel really tired."
He added, "Good nutrition is also important. The longer the race is, the more important proper nutrition becomes. You also have to eat some carbs before each race in order to have the energy to keep going."
Tips for other triathletes
What tips does Bryce have for other triathletes who want to improve themselves and push their limits?
He said, "For age groupers, one of the most common mistakes that I can see is that they buy expensive equipment, especially top end bikes, and they think that it will make them go fast. I must stress that it is not the equipment but the person riding it that makes it work."
Continued Bryce, "I also think that triathletes need to learn to have fun at the race and not take it too seriously. Watch your body and do not push yourself too hard if your body is not up to the task. There are plenty of other races to do well at, if you happen to be having a bad day. But if you race till you faint or have to go to the hospital in an ambulance, you may not get another chance to race."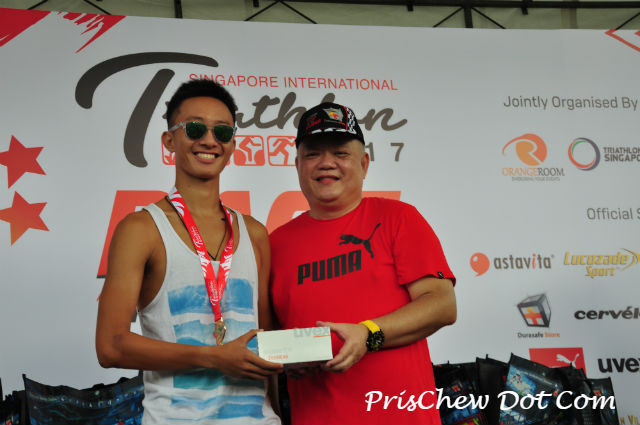 Hopes to continue to give back to the local triathlon scene once his racing career is over
 In the long term, Bryce hopes to contribute to the triathlon scene in Singapore as both a coach and a physiotherapist once his racing career is over. He said, "I would like to see more triathletes racing in Singapore and to have a bigger field of athletes representing the triathlon scene in Singapore. It will help the sport."
He added, "But then, with three sports involved in triathlon, injuries will come often to the athletes, so if I could become a physiotherapist, I could help the athletes that I train in the future and save on costs as well."

Share this page with your friends!