Football (soccer) fans of one team may not like the fans of another team, for many different reasons. A lot of these date back to around the time when the teams were founded, and have been fuelled ever since.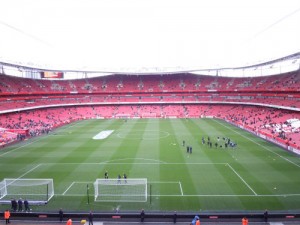 Here are a few of the better-known rivalries in European football and the main reasons behind these.
AC Milan and Inter Milan
This rivalry started way back in the 1900s, when there was a dispute amongst the members of the AC Milan football club. They eventually split and formed another football club, which became known as Inter Milan.
Since 1947, these two Italian clubs have shared a football stadium (the San Siro), which has enhanced their rivalry further. To add salt to the wound, AC Milan has also won more domestic league trophies compared to Inter Milan, so Inter Milan's fans are always feeling aggrieved and inferior to their more "illustrious" neighbours.
Arsenal and Tottenham Hotspur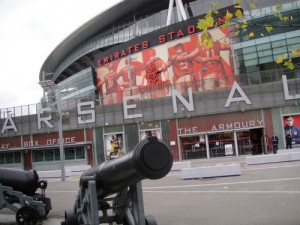 The rivalry between these two North London teams started in 1913, when Arsenal moved to their former Highbury stadium, which was just four miles (6.4km) away from White Hart Lane, Tottenham's home ground – and Tottenham didn't like their "territory" being encroached upon.
It became worse in 1919, when the First Division in English football was expanded to 22 teams instead of 20 and Arsenal were voted, and thereby "promoted" to be in the top flight – at Tottenham's expense. Spurs fans felt this was unfair, because their club had finished at the bottom of Division One, whereas Arsenal were lying sixth in Division Two at the time.
This rivalry really intensified back in the 1928 season, when Arsenal needed to win their final match of the season to help Tottenham avoid relegation. Arsenal subsequently lost, and Tottenham were relegated.
Today, the rivalry between these two North London clubs still continues to burn on strongly.
Manchester United and Liverpool
This is one of the biggest rivalries in English football. The hatred between these two clubs was cemented during the Industrial Revolution, when the city of Manchester overtook the city of Liverpool as the world's textile trading hub.
It intensified in the footballing scene when Liverpool dominated English and European football in the 1970s and 1980s, leaving Manchester in their shadows and it seemed impossible to overtake them at the time.
But when Sir Alex Ferguson arrived at United, it completely changed the scene, because he knocked Liverpool off their lofty heights as England's greatest team in domestic football. But Liverpool still have a superior record to Manchester United in European football, having won five European titles to Manchester United's three – thereby intensifying the rivalry further.
Real Madrid and Barcelona
When these two clubs were founded, they represented two completely different regions and political movements in Spain – Real Madrid stood for nationalism and Barcelona represented Catalan Nationalism.
The rivalry intensified in the 1950s, because of bureaucratic problems behind the signing of a player, Alfredo di Stefano. He had originally signed for Barcelona, but eventually ended up playing for Real Madrid because of a strong persuasive influence from the Real Madrid president, Santiago Bernabeu.
Today, the rivalry between these two clubs has become more pronounced than ever in Spain. While Real Madrid has achieved more domestic league and Champions League trophies, Barcelona has more Spanish Cups, UEFA Cups and became the first team to win the Treble (domestic league, Spanish Cup and Champions League) in the 2008/2009 season – which Real Madrid's fans absolutely resented.
Want to read more about my match previews and commentaries? Check out these blog posts!
Share this page with your friends!