Sydney born Singapore permanent resident Suzy Walsham, 43, is a world champion in vertical marathons.
In fact she has won the prestigious Empire State Building Run Up in New York, eight times to date, and counting. She hopes to make it nine this year.
Said Suzy, an accountant at Symantec, "I hold the record for the most number of wins at the Empire State Building Run Up so that race is quite special for me."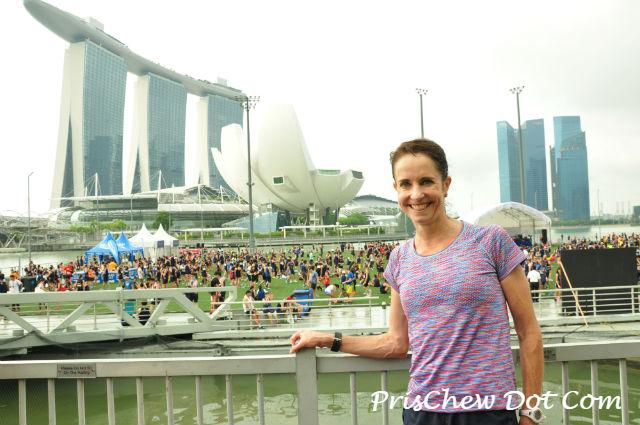 Discovered her talent for stair climbing by accident
Her talent for vertical marathons had been discovered by accident, when she attempted the Swissotel Vertical Marathon in 2006 because she had wanted to try something new. She had surprised herself by winning that race and that gave her a chance to take part in her first Empire State Building Run Up that year, which she had won as well.
To train for her vertical marathons, Suzy does stair training about two to three times per week and these training sessions are one hour each. She said, "I can do up to 300 floors, or 5,000 stairs in a single training session."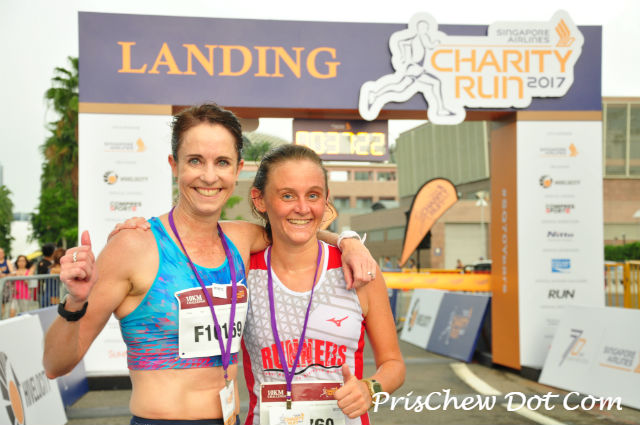 Champion at road races too
But besides her talent for stair climbing, she is also a champion at road running, having been involved in running since the age of seven, and she has a number of podium finishes, including winning last Sunday's Singapore Airlines Charity Run.
Said Suzy, "I love running because it relaxes me and makes me feel free. It also clears my head and afterwards I feel really good."
Took up running at the young age of seven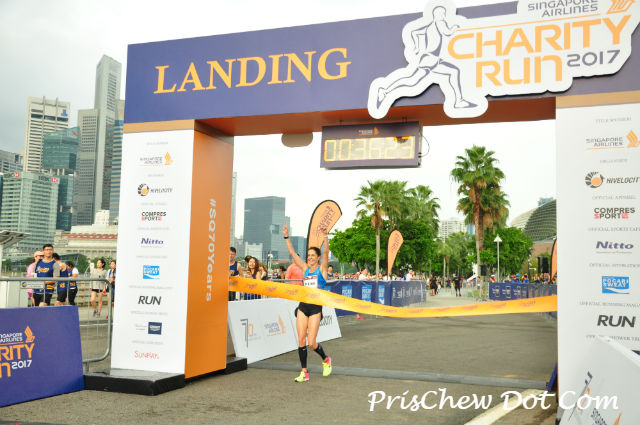 She had initially taken up running due to the influence of her older brother. Said Suzy, "My older brother was running and so I took up the sport too. I found I was very fast at running when I was young and when you win races you just want to do more. It was a great incentive for me. And I love feeling fit and healthy so I continued running for many years and I still love it today."
Her memorable moments in running
Suzy's first big race and the one that continues to stay on in her memories was when she was seven, when she won her first state cross country championship, in Australia. That gave her the running bug.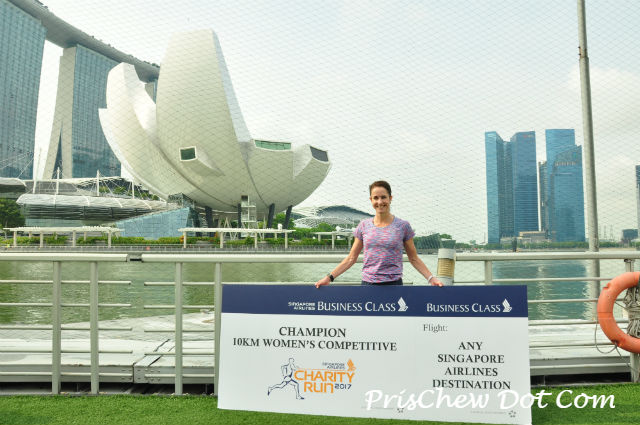 Another big moment in Suzy's running was also when she represented Australia at the 2006 Commonwealth Games in both the women's 800m and 1500m events.
She also admitted that she is addicted to the sport. Added Suzy, "I get grumpy too, when I am injured and cannot run. I had a three month injury lay off this year and I was not feeling good at all about myself. Now that I am back running, things are much better and I am a lot happier."
Her Training
For training, Suzy does about eight to nine sessions per week if she does not have a race coming up.
Out of these, roughly four sessions are spent running. She covers about 40-50km of running mileage per week. Her longest run is about 17-19km and she does a mid distance run of 12km. The rest of her other sessions are spent on the cross trainer or the road, where she does fast intervals such as 8 x 1000m, 4 x 2000m or 10 x 400m sessions.
To Suzy, the fast sessions are important in order to build speed. She said, "A lot of runners either do too much training or they do too many long, slow runs. They do not understand that short, fast runs help them to improve their long runs."
Her other sessions are spent either on climbing stairs or else cross training. Said the runner, "I do lots of weights, stair training, cross training and cycling, but if I am racing, then I will have an easier week. After all you cannot get fit the week before the race; it is too late and you should be resting instead!"
Cross Training is important 
She added, "Cross training is very useful for runners if you are injured as it can help you to maintain your fitness very well, which I have done this year. In fact I only started running again one month ago; the rest has been cross training as I recovered from my injury."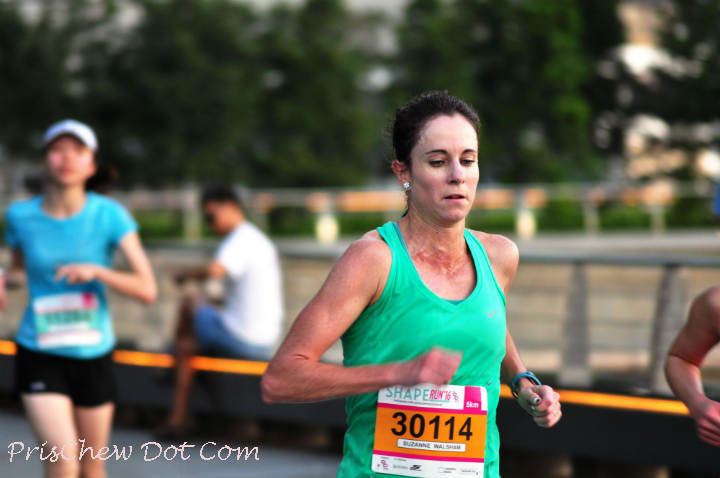 In addition, Suzy pointed out that cross training can help injury prone runners. She said, "If you are older then you are more prone to injury. By cross training, you can still run and can do more training too because some of your sessions will be no impact or low impact sessions. But make sure that you do not do too much cross training though as you will be very tired when you run; it should be complementary to your running."
She added, "I also do weights too; this is important for both men and women because if you have strong muscles, it protects your bones and joints and can help you to run faster."
Her Final advice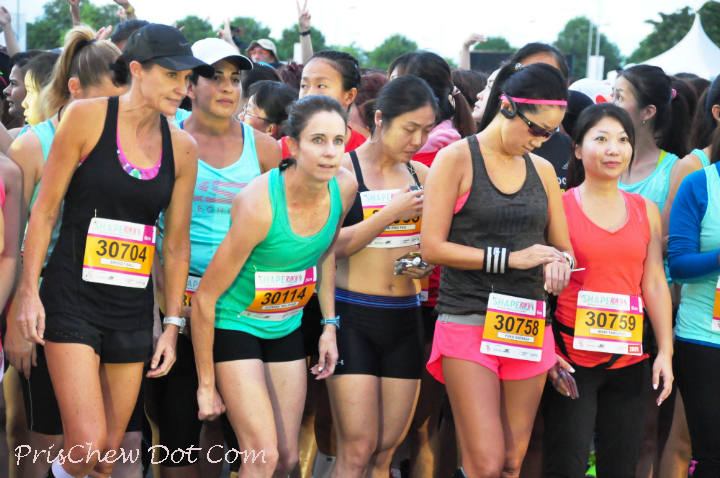 And what final words of advice does Suzy have to share?
She said, "Just run to enjoy it and try and do it for yourself. Running is a great physical activity for our health as long as you do not push too hard. And listen to your body; if something is sore, take it easy for a few days. In the long run, that will be better."

Share this page with your friends!