Organised by Square Mile Sport & Yello Marketing, the Bloomberg Square Mile Relay, taking place on October 26, is not your ordinary running race experience.
A one of a kind, immersive corporate team building experience 
Billed as a one of a kind, immersive corporate team building experience, runners form teams of ten with their colleagues in the company and each runner completes one mile (1.6km) of the scenic race route around the beautiful Marina Bay area.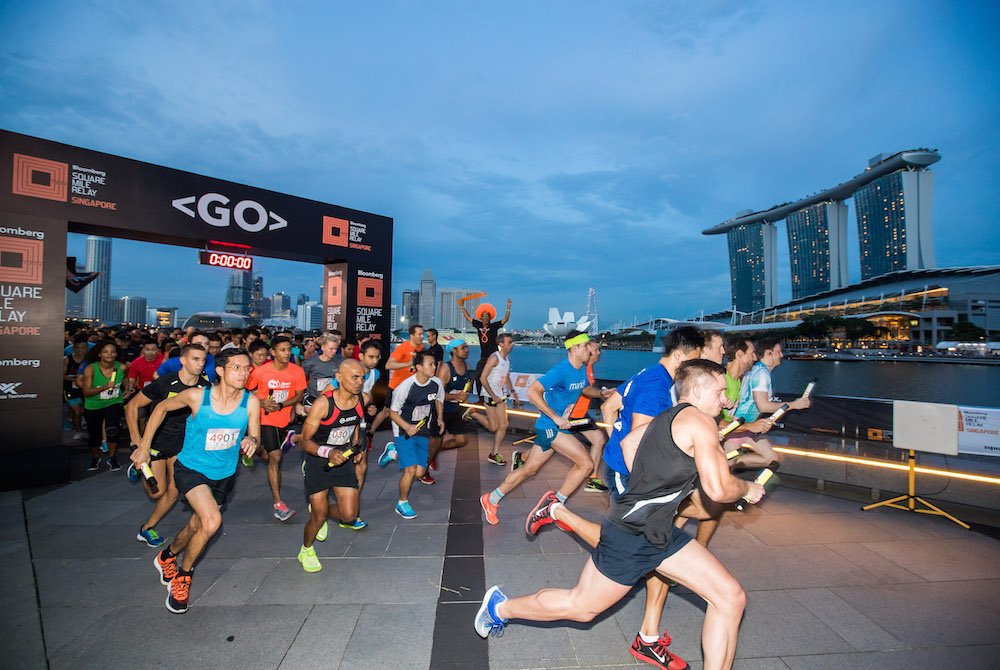 Race Route and Atmosphere like no other 
The route starts at The Promontory @ Marina bay and runners navigate tight turns, sharp bends and flights of stairs whilst at the same time, enjoying the beautiful city skyline of Singapore's financial district.
Runners are expected to arrive at the race village at about 5.00pm and after a warm up session by Virgin Active, the race itself flags off at 7.00pm.
And after the race too, there is music from a live DJ, as well as complimentary hospitality, including a main meal, dessert and three soft or alcoholic drinks. It will be an evening like no other for participating teams and a great chance for colleagues to bond with each other.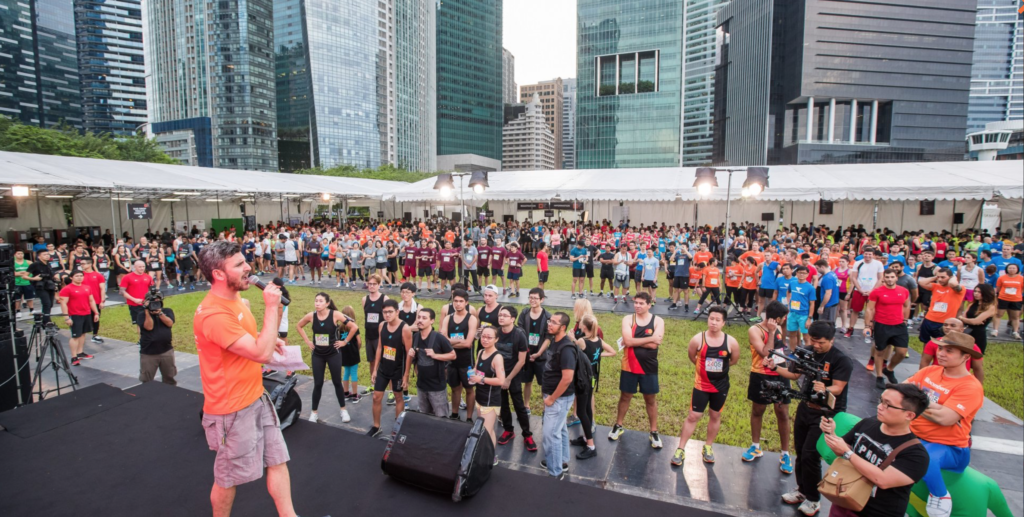 The whole event is expected to end by about 10.00pm.
Singapore event is the penultimate race in the series
The Singapore leg, the penultimate race in the series, takes place on Thursday 26 October 2017 and each team's participation in the race will also help to fund a local priest in partnership with Habitat For Humanity Singapore, so this means that when you take part in the race, you can be assured that your money is going to a great cause, no matter what your timing is.
This is a change from previous years, where the winning team's choice of charity would have received a cheque donation.
Aiming to have 150 teams taking part this year
About 150 corporate teams from all over Singapore are expected to sign up for this year's race and companies are already gearing up to compete for the coveted relay trophy and at the same time, to enjoy the team bonding and networking opportunities that the event provides.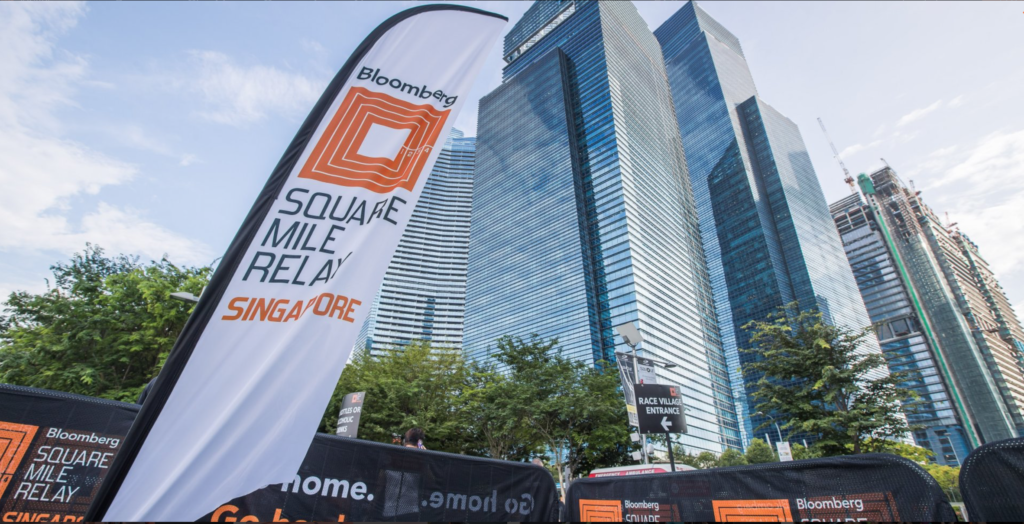 Companies taking part in the race to date, include Hogan Lovells Lee & Lee, Aviva, Propex Singapore Pte Ltd, Saxo Capital Markets and PageGroup amongst many more.
Registration is Open
Registration is already opened and fees are set at $1,650 per team of ten runners. This includes race entry and finisher tee shirts for 10 runners, as well as a hospitality package for each runner; that is, a main meal, dessert and three drinks.
Supporters who prefer to soak up the atmosphere without joining in the run, can also opt to purchase the Supporters Package at $55.00 per person. This package includes a main meal, a dessert and three drinks per person. So this means that you will not be missing out on anything else except for the running!
For more information, head to https://squaremilerelay.com/city/singapore. 

Share this page with your friends!