Merry Christmas, everyone.
An annual Christmas tradition now into its fourth edition this year, the Christmas Costume Run took place this morning beginning at ION Orchard Shopping Mall.
The Christmas Costume Run is a free no-frills running event put together by Ben Swee – founder of local event organising company Running Guild, as well as an avid ultra marathon runner and Ironman triathlete himself.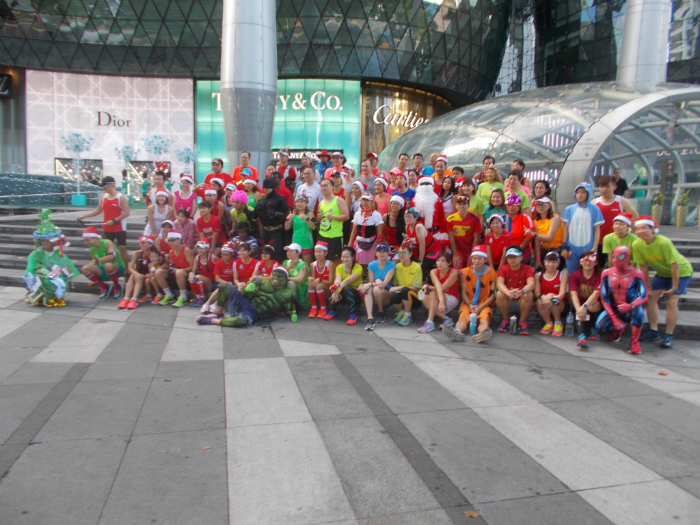 200 runners turned up
About 200 runners had turned up for the event altogether – to spread some festive cheer to the public.
As in line with the costume theme, runners tuned up dressed as all sorts of interesting characters. These had included superheroes such as DC Comics' Batman and Marvel's Spiderman and Hulk..
There were also Christmas themed costumes such as a Christmas Tree, Santa Claus and Santa Rina – who was giving out chocolates to runners, as a nice Christmas Day gesture.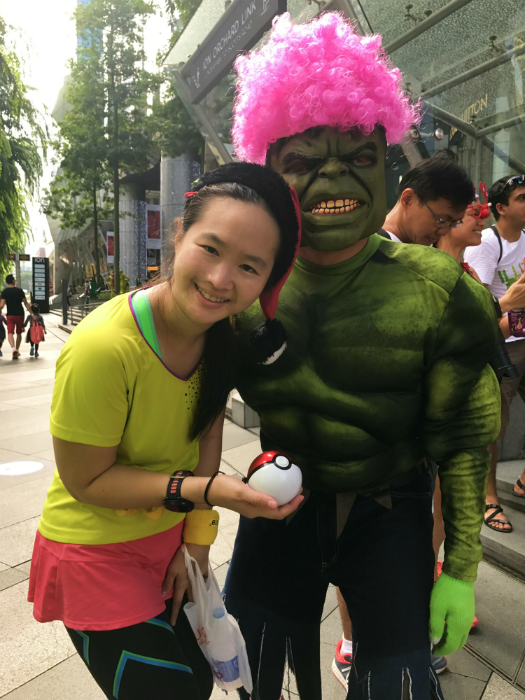 And to match up with the Christmas Day theme, many runners also wore Santa hats to mark the occasion as well.
More photos than actual running
The starting time was listed at 8am but the run started after that, due to the mandatory group photo taking session at the starting point.
The run route took runners from ION Orchard through Orchard Road and towards Marina Bay and then back to the starting point.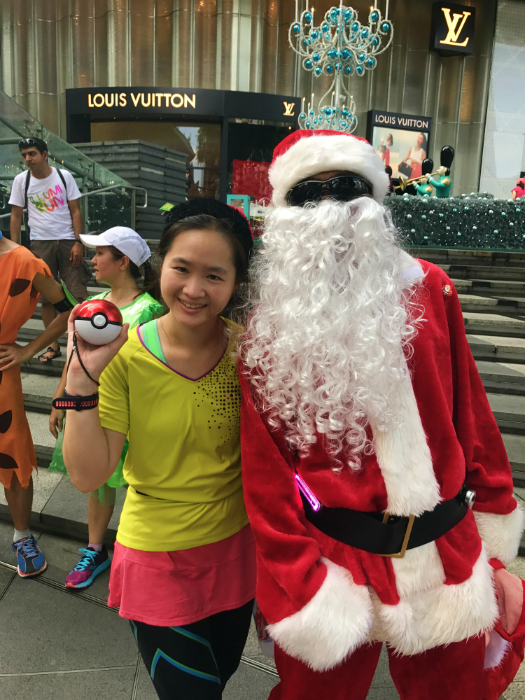 And there were plenty of photo taking stops along the way, such that it had taken us more than two hours to complete the 10km run. But the main thing was that everyone had been having fun, so that had been good.
Blasting out Christmas songs
One runner also blasted out Christmas songs from a portable speaker that he has been carrying inside a waist pouch.
That was very motivating and certainly attracted plenty of attention not only from runners, but from other people whom we had spotted along the way. They had turned to take a look at where the Christmas music was coming from!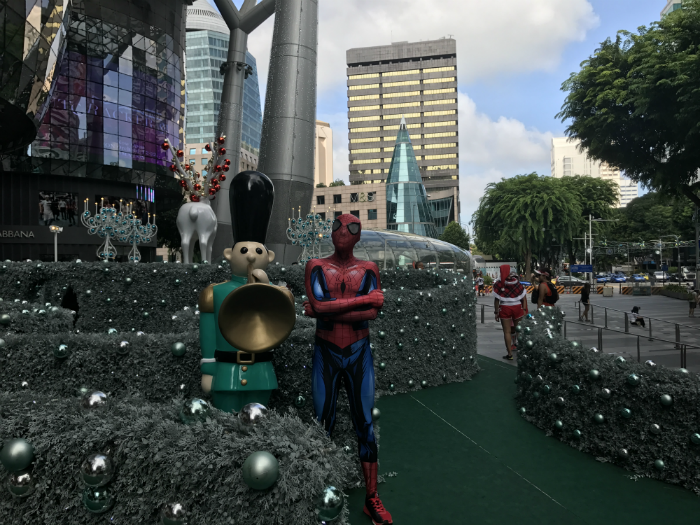 Spreading festive cheer to the city area
Along the way, we also wished Merry Christmas to passers-by along our running route. Some whipped out their cameras to take photos and videos; it felt good to be able to spread some Christmas cheer and brighten up the day for other early birds around the city area and Singapore CBD.
Upon reaching the end point back at ION Orchard, the photo taking still continued. It was heartening that many families and children requested to take some photos with the fancy-dressed runners, namely Spiderman and Batman, who had gamely accepted all of these requests.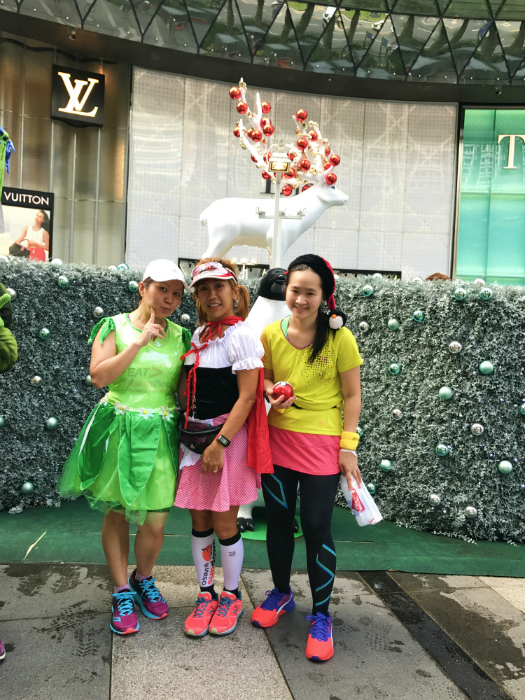 After the run
After the run, a small group of the runners headed to the nearby McDonald's outlet to catch up for brunch, but I couldn't make it to that, due to a family Christmas event that I subsequently had to attend immediately afterwards.
A great way to spend the Christmas morning
But it was nevertheless a great way to spend the Christmas morning, with other like-minded members of the local running community.

Share this page with your friends!