This year, Singapore Airlines (SIA) celebrates its 70th anniversary.
From their founding in 1972, SIA has come a long way from a regional airline to one of the most respected travel brands in the world. SIA flies one of the youngest aircraft fleets in the world, to destinations spanning a network of more than five continents.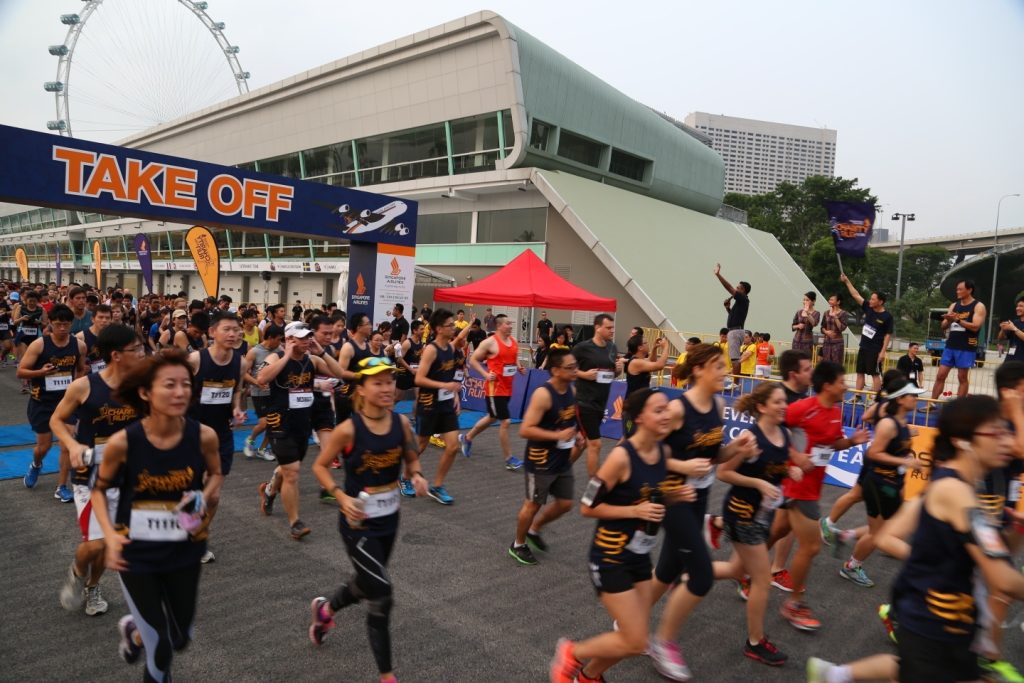 Proceeds will go to the Community Chest of Singapore
So as part of the charity activities held in conjunction with their 70th anniversary celebrations, SIA is putting together the SIA Charity Run and all proceeds raised from the run will go to the Community Chest of Singapore.
The 2017 edition will be taking place on 8th October at The Float @ Marina Bay.
And coming together with SIA to organise the 2017 race is HiVelocity Events, one of Singapore's premiere sports marketing and event management firms in Singapore, having organised more than 70 events over the past eight years.
Race was last organised in 2014
The SIA Charity Run had last been organised in 2014, as a lead-up event to Singapore's 50th Birthday celebrations in 2015.
Runners can look forward to a scenic route with fun-filled activities
At the SIA Charity Run, this year's participants can enjoy a scenic run together with fun-filled activities to raise funds for the less fortunate. Various categories will also be included into the run including a 10km Competitive Run, a 5km Fun Run and a Corporate Challenge.
Runner Entitlements
Registered runners will be entitled to a Race Singlet, a Personalised Race Bib, a Goodie Bag with sponsors' products and a Finisher's Medal. As well, 10km runners will also receive their race timing.
Prizes for winners
Winners of the SIA Charity Run can compete for attractive prizes such as a Singapore Airlines Business Class or SilkAir tickets to any destination of their choice.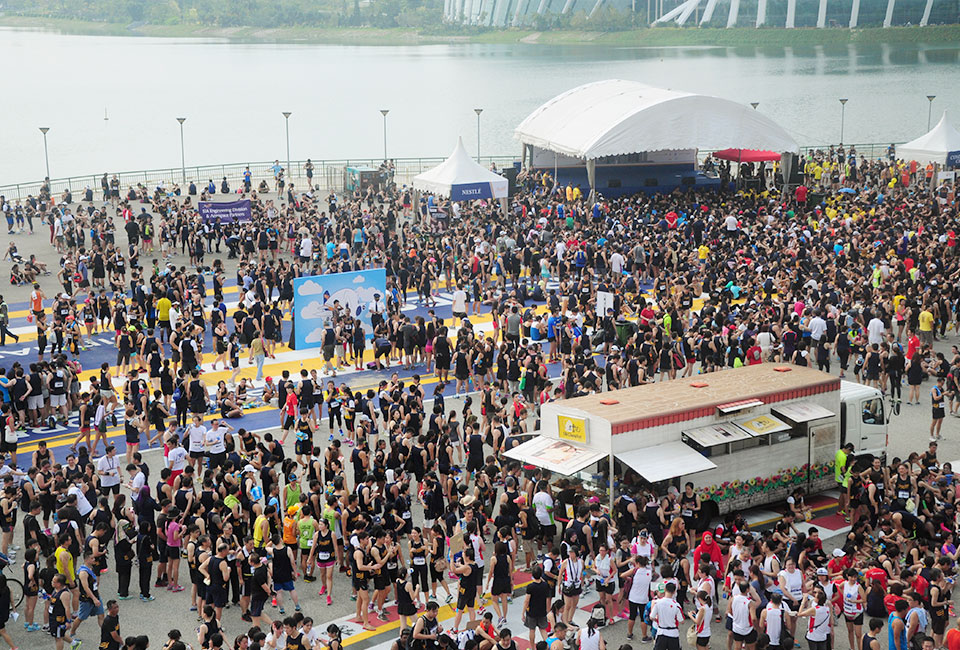 Lucky Draw Prizes
Attractive lucky draw prizes also await registered runners of the SIA Charity Run. These include one pair of SilkAir Business Class tickets to any destination for Early Bird runners who have successfully registered before 31 July, as well as the top prize of one pair of Singapore Airlines Business Class tickets for runners to look forward to on Event Day.
Registration Rates
Early Bird rates are opened till 31 July. The Early Bird race fees for individuals are priced from $55 for the 10km run, and $45 for the 5km run fun.
And to encourage family bonding at the same time, parents can also sign up for the 5km Fun Run with their child, and the combined cost of one parent and one child aged between six to 12 years, starts at $75 for the Early Bird rates.
Here is a full listing of the race categories and fees: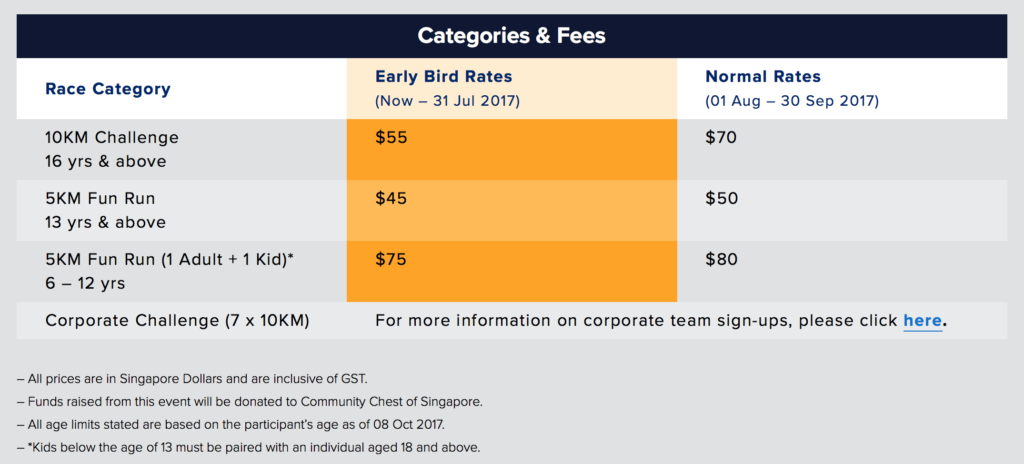 For more information and how to register
For more information and to register for the race, visit the event website at http://siacharityrun.com.sg.
Share this page with your friends!