Billed as an inaugural road run organised by CompresSport, the CompresSport Run 2016 aims to create a touchpad for runners to gather and run together.

Through organising this event, CompresSport hopes to be more than a brand simply providing runners with one of the world's most popular compression wear. Instead they hope to build a strong running community.
With two categories – a comfortable 5KM run, and a challenging and competitive 10KM, the CompresSport Run 2016 will take place on 10 July 2016 and flags off at Nicoll Highway.
Running Entitlements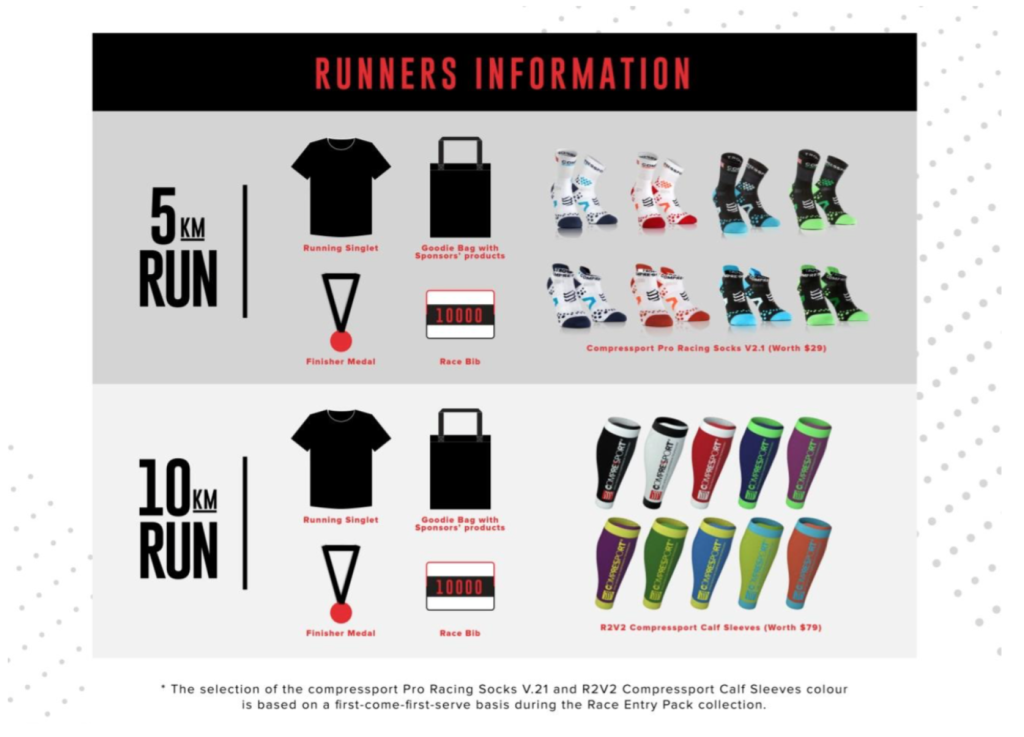 Runners taking part in the 5KM category will receive a free pair of CompresSport Compression Pro Run Socks V2.1 (worth $29.00).
The 10KM runners will get a complimentary CompresSport Calf Sleeves R2V2 inbuilt with the latest Knee Support Technology (worth $79.00).
In addition, all runners will receive a running tee, medal, race bib and a goodie bag with plenty of sponsor products.
Registration Fees
The registration fees are as follows:
[See Table]
For more information, go to the CompresSport Run 2016 website at www.compressportrun.com
Share this page with your friends!