Last Saturday, East Coast Park parkrun celebrated its first anniversary with a bang. It had a near-record attendance of 62 runners, and the event participants were also treated to a delicious home-made birthday cake.
Global, free weekly 5km run for all ages and abilities 
East Coast Park parkrun is part of a global, free weekly 5km running event. It made its debut in Singapore in June last year and the Singapore route takes place on flat pavements, with the run beginning at the East Coast Park Carpark B1 area.
The parkrun event, which is organised in more than 10 countries worldwide, has taken off in a big way, around the world. For example, there are more than 100 parkrun events held across Australia and the run is now into its 11th year in the United Kingdom – the home ground of parkrun – and is still going strong there. Some of the runs have even reached up to a thousand runners.The Singapore parkrun is still very much in its infancy though – with an average of 40 to 50 runners turning up each week.
An achievement to reach the first anniversary
Event Director Dominic Watkins, 44, is quite proud that the East Coast Park parkrun has managed to celebrate its first anniversary last Saturday. Said Dominic, whose full-time job is a Creative Director, "Well, for the event and runners, it means a lot. This is the only free, timed and accurately measured 5km event in Singapore with full results and age grading – working against the grain of costly running events which may be priced at up to $70 per person.
He added, "It is a community run for all runners and walkers, and to get to one year is an achievement, I think. We are hoping to grow more, but we have been keeping steady growth through word of mouth, rather than advertising."
Memorable runs over the past year
Throughout the past year, the East Coast Park parkrun has seen many memorable events, ranging from Santa hats worn during Christmas to hongbaos being utilised during Chinese New Year – to get runners into the various festive moods. As well, parkrun tourists have travelled specifically to Singapore, some even en-route to running a parkrun in every continent around the world.
To mark the first anniversary of parkrun last Saturday, the organisers gave out awards to runners for a variety of achievements such as attendance, volunteering and running improvements.
Added the Event Director, "And we also had one runner who was presented with the 'photo finish of the year' award. He was doing a typical photo finish – with his hands in the air and smiling at the camera. Then another runner, sprinted past him, totally oblivious to it – and beat him to the finishing line. It's one of those brilliant things that you don't normally see." This rather amusing photo finish had taken place in parkrun event #45.
Biggest challenges of the weekly parkruns
Dominic admits though, that organising the weekly parkrun has its challenges too – in terms of attracting volunteers. This is because the East Coast Park parkrun is small, compared to many of the larger ones around the world.
Added parkrun's Event Director, "We need a minimum of four people to volunteer every week. Though this may be quite hard sometimes, we always manage to pull it off so that the parkrun will take place. It's largely based on people stepping up and helping out – it works as a community. Though many people still want to turn up to run, we must not forget that parkrun is volunteer-led and the volunteers form the backbone of the event."
Another challenge according to Dominic, is that parkrun has not really grown as much as he would have liked – in terms of the types of runners attending the event. He said, "I would like to see more people at the lower end of the scale. It has taken off amongst the faster runners, but at the same time, it's put off the average runners as they think parkrun is too fast for them. But that is not true. In fact, you can even walk the 5km if you want. The idea of parkrun is to get people out of bed to do 5km and eventually turn it into a regular routine."
He added, "It's just that the runners who have taken it up here tend to be the faster runners but if you look at the results in say, Australia, there are many people doing even about 40 to 45 minutes for a parkrun. We have not had that many people here doing that yet. But we are hoping to change this perception and get a good spread of runners and walkers."
Also, Dominic explained that the Singapore parkrun is currently expat-dominated and so they hope to attract more attention for parkrun amongst the local running community in Singapore. He said, "The locals have not taken it to heart. I hope that we can change that though, and we are working on it – so we have started to hand out flyers to passers-by at East Coast Park, in order to get people more interested in this event."
Give parkrun a go
Dominic is hoping that everyone – regardless of age or running ability – can give parkrun a go. He said, "Come along and try out the run for yourself. It also does not matter what your overall position is at the end of the run. It is about yourself – so set yourself a personal goal for your 5km run and try improve on that, it really does not matter who else is running."
Future of parkrun in Singapore
And in terms of the future of parkrun in Singapore, Dominic hopes that there will continue to be steady growth for the event, and that the East Coast park parkrun will eventually be able to attract about 150 to 200 runners weekly.
Eventually he hopes that parkrun will be able to open up more events in Singapore too. He said, "We are looking in the future, to open up more parkruns in Singapore – there are more than 10 places that are good to stage a parkrun here, and I hope that we can get enough regular runners at the East Coast Park parkrun – to justify setting up the next one."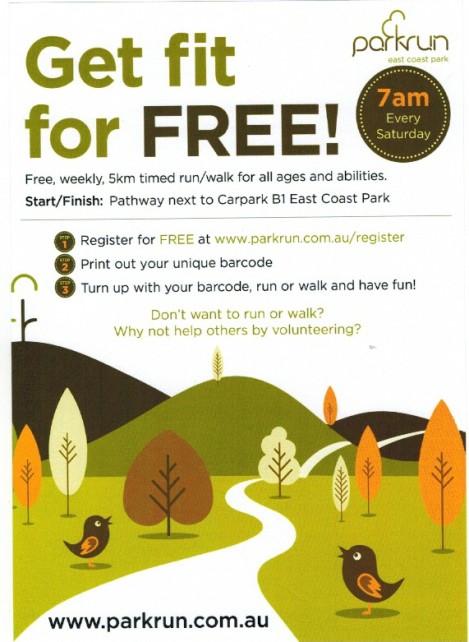 parkrun Singapore is a volunteer led free timed weekly run and is currently looking for local sponsors for their events including the East Coast Park parkrun.  
If you are interested in becoming a sponsor please email eastcoastparkhelpers@parkrun.com now.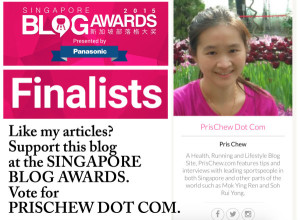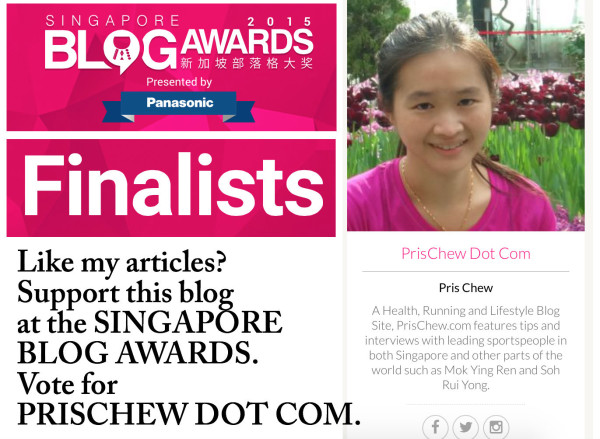 Other blog posts
Share this page with your friends!