The third edition of the MSIG Singapore Action Asia 2017 Trail Race took place last Saturday morning at Hindhede Walk in Bukit Timah, with 10km, 21.1km and 50km distances, to cater to runners of differing abilities.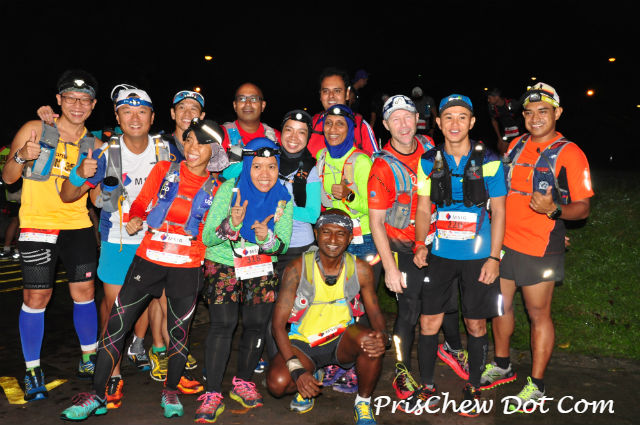 50km run was cancelled halfway due to threat of lightning
But unfortunately though, due to rain and the threat of lightning on Saturday morning, the 50km event had to be called off halfway, for the safety of runners taking part.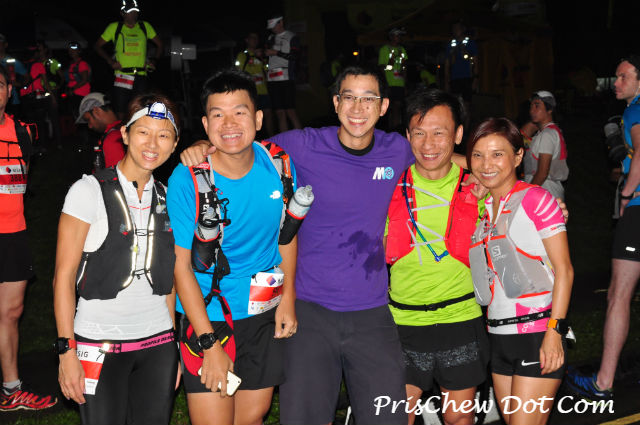 Fast, flat course through the heart of Singapore 
Billed as a fast, flat urban trail race through the heart of Singapore, the 2017 event had attracted about 1,300 runners and Baey Yam Keng, Parliamentary Secretary for the Ministry of Culture, Community and Youth, had flagged off the 10km event.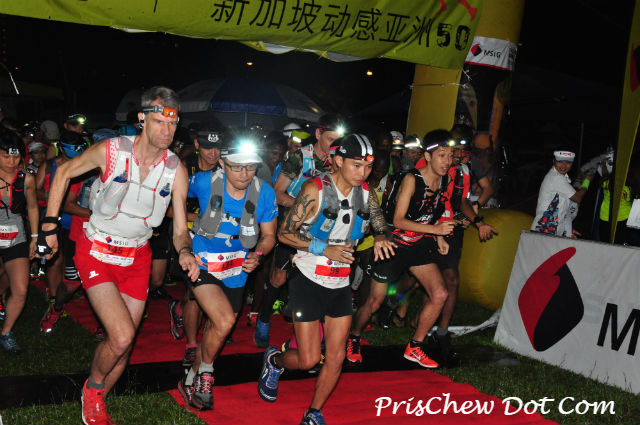 Taking part in the 10km run had been Alexandra Ithurbide, 31, Sales and Marketing Manager, who said, "This was my first time running a race today and it was very exciting. I am proud that I had finished and my timing was quite good."
Organisers handled the cancellation well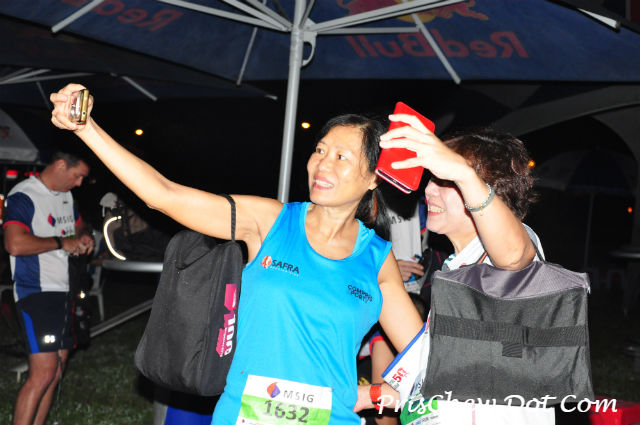 According to the four hundred 50km runners, they thought that the cancellation was well handled and they had understood where the organisers were coming from.
Said Jerry Lam, 36, a Business Development Manager, "I think they handled it well, as the cancellation message was well communicated to all volunteers and officials, to be passed on to the participants. It had to be done for the safety and welfare of every single runner. Other than the threat of lightning, the trails turned into streams and flooded mud pools, which could have been a real hazard to runners."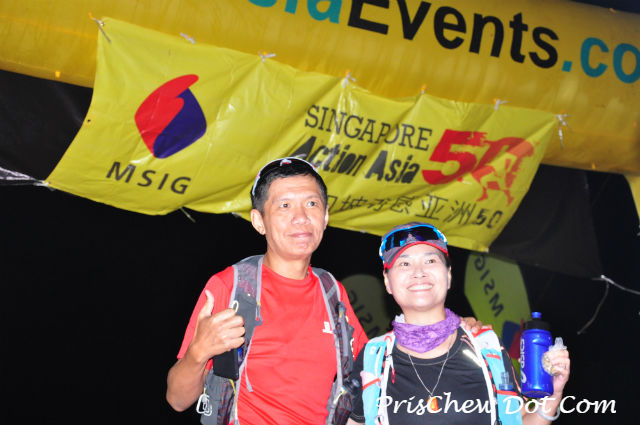 Due to the streams and mud pools, another runner, 33-year-old Francis Bechet, who works in logistics shipping and trading at a gas company, pointed out that his shoes got quite heavy with mud. He said "There was lots of mud, so our shoes were accumulating water and they started sloshing. But it was wonderful; I actually preferred this than facing the sun."
Jerry added that the volunteers had been well-informed regarding the cancellation which reflected promptness on the part of the organisation team. He explained, "The organiser was not hesitant to make such a tough call, and every official and volunteer were well-informed within short notice to give runners a uniformed reply, causing no ambiguity that the race is cancelled. Officials and marshals were also deployed to usher runners towards the nearest route back to the end point."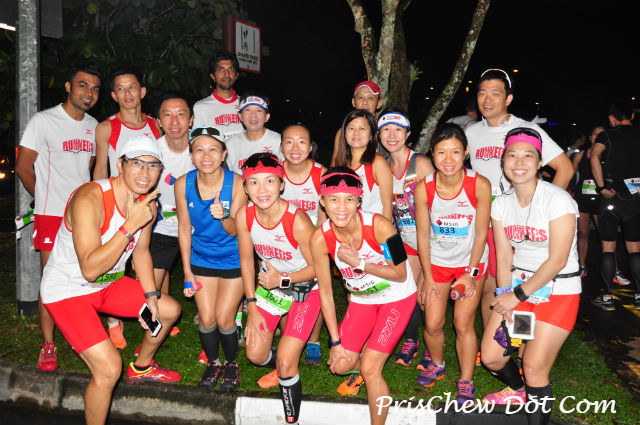 Runners were disappointed they could not complete their 50km
But Jerry however, admitted that despite this, he himself had been disappointed that he could not run the full distance that he had signed up for. He had completed about 21km out of the 50km run, at the point of the cancellation. He said, "I was surprised and disappointed but I knew it was necessary. I'm also glad that nothing unpleasant had happened due to the storm."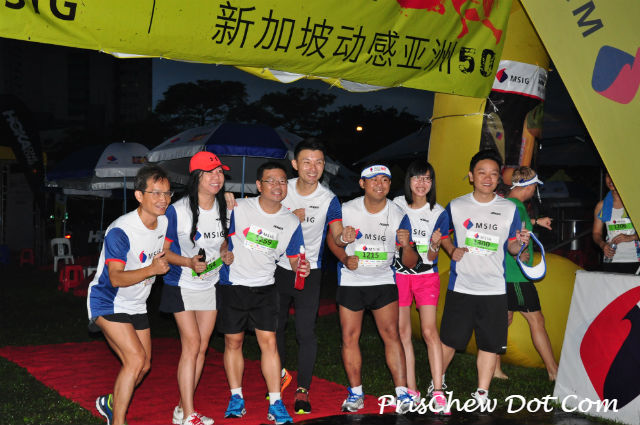 Like Jerry, some other runners taking part in the 50km category also expressed disappointment at not having had the chance to complete the full 50km event.
Adam Bahr, 42, an ecologist, also expressed similar sentiments. He said "I was supposed to run 50km but covered about 21km. My race had been perfect till then; I really wanted to continue running. The last part was the most exciting, so when it was cancelled, I was thinking to myself that I wanted to continue running. But I knew that it was better to be safe, with the lightning and all. I am used to running in the rain, though."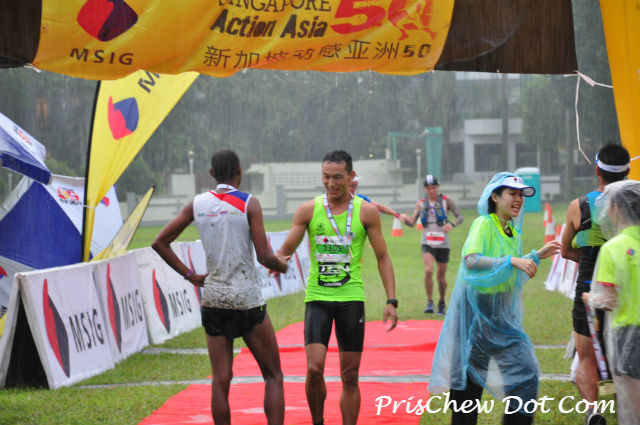 Rain was pleasant for running 
Cheong Sue Wei, 28, an architect, even pointed out that due to the rain, it was more pleasant to run. She explained, "I had been disappointed that I could not carry on, but I just felt good because the rain cools you down and increases your stamina and endurance. It is just much cooler."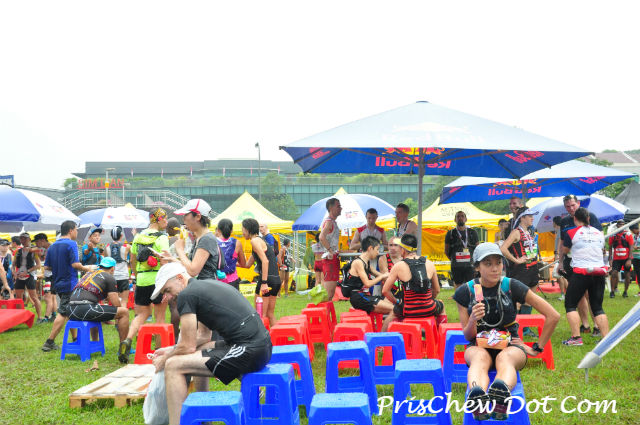 Race route was over his expectations 
And Adam pointed out that he had been rather impressed by the race route though. He said, "The race itself was over my expectations. I had thought it would have more tarmac, but it was really nice trails."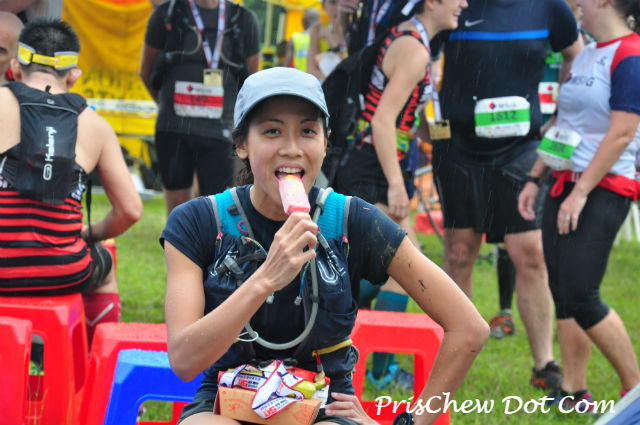 Continued Adam, "The route was intriguing and I liked it a lot. It had been quite muddy though; there were also long paths running through grassland, and taking heavy steps and long uphills in the mud that was challenging for the legs. Also, a big tree had fallen over in the middle of the route, and we had to jump into the branches to find our way round it, in the darkness."
This was because due the early 5.30am flag off for the 50km event, runners had to navigate the trails in the dark at one stage of the race.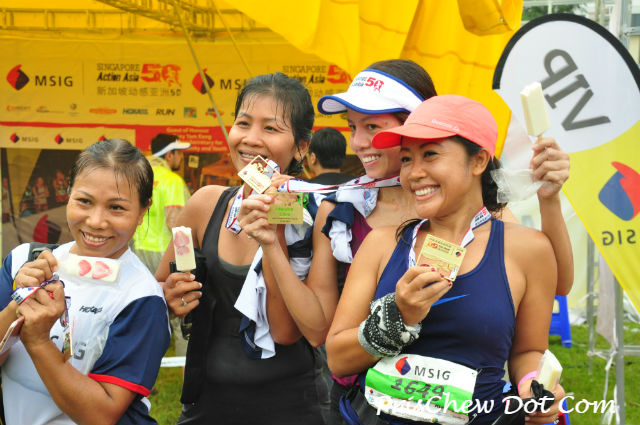 Runners thought the event was wonderful
As a whole, runners had thought that the event was wonderful.
Said Francis, "The volunteers were great and everyone was enthusiastic, so it was a wonderful race experience. Next time though, let's keep our fingers crossed that there would be no more rain."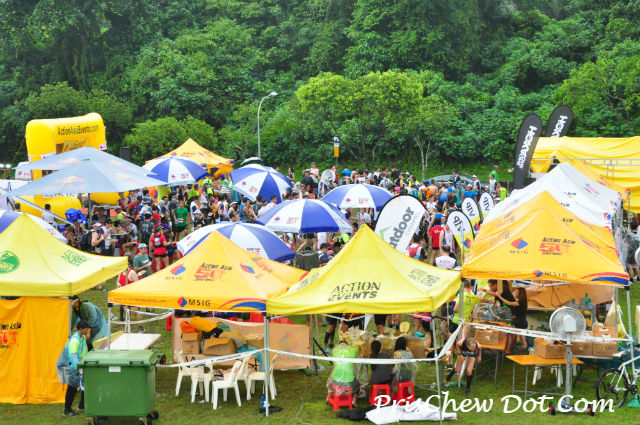 Possible improvements
Added Adam, "Overall, apart from the cancellation, the run was within my expectations. But for upcoming editions, it would be good for the organisers to have a navigation map that we can download to our phones so that we would know if we are still on the correct path or not."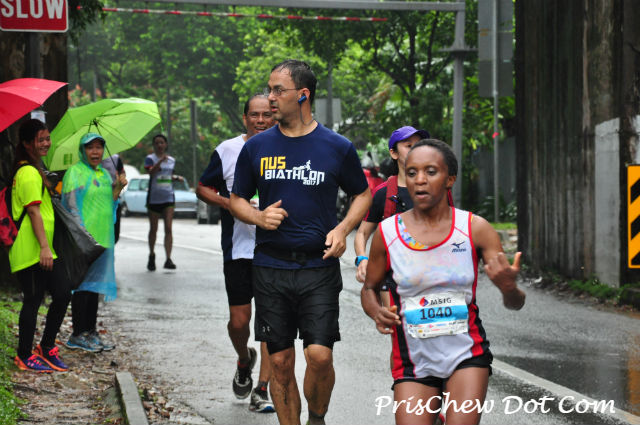 And Sue Wei had also pointed out that while the race was generally well organised and that the cancellation was also handled well, she felt the volunteers were not prepared for first-aid requests. This was because there had been a point during her 50km run, when she felt that the blisters were started to form and needed some Band Aid.
She said, "But the volunteers did not have anything prepared; they took about five minutes to find some Band Aid and it would not stick because it was still wet. They did not seem to be ready for someone asking for bandage and plasters."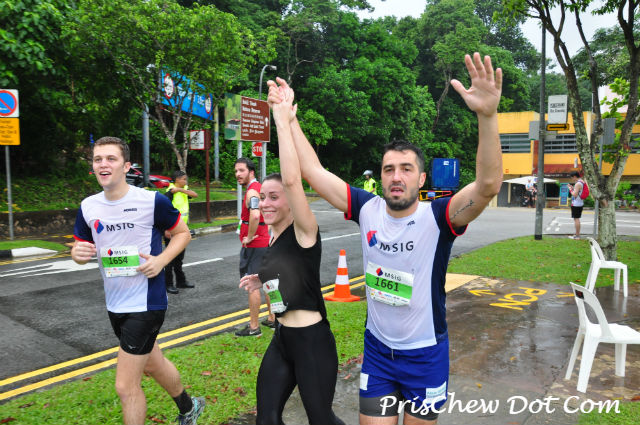 Continued Sue Wei, "If they could prepare for situations like this, it would be great. We are trying for our fastest time, and we can't have someone wasting time looking for basic first aid. People need that quickly too, not just food."

Share this page with your friends!