At the 39th annual Gold Coast Airport Marathon this Sunday 2 July, the IAAF Oceania Marathon Championships will be taking place, and this will feature a Trans-Tasman clash between two previous champions.
According to Yvonne Mullins, Oceania Athletics Association Executive Director, the battle will be a fascinating one between the best male and female marathoners from Oceania. She said, "This year marks the 10th anniversary of the Oceania Area Marathon Championships and we are set for another mouth watering clash between the best marathoners from Australia, New Zealand and the Pacific Islands."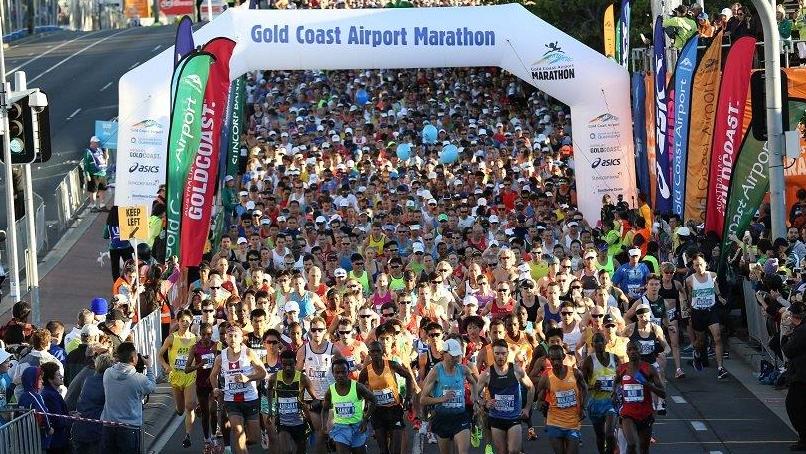 She added, "To have last year's champion Victoria Beck joined by Australian hopeful Virginia Moloney and veteran Lee Troop is a testament to the international appeal of the Gold Coast Airport Marathon. Having the championships held during an IAAF Road Race Gold Label event has not only helped to attract the finest athletes searching for a personal best timing, on a flat, fast course, but it has also boosted the profile of road running in the Oceania region."
Women's ChampionShips
Victoria, together with two time World Championship representative Mary Davies, will be setting their sights on a third consecutive Championship victory.
Last year's championship was an all-Kiwi affair which Katie Kemp won in a personal best timing of 2 hours 40 minutes and 5 seconds. She was closely followed by Beck and Alice Mason.
Beck, a two time winner of the Queensland Marathon, had clocked a personal best timing too, of 2 hours 43 minutes and 39 seconds, at the event. She will be confident after her 2016 Sydney Running Festival Half Marathon victory and third placing in the 2016 Melbourne Marathon, which she ran in 2 hours 46 minutes and 2 seconds.
Mary Davies, who crossed the 2015 London Marathon finish line in 16th place with a time of 2 hours 34 minutes 22 seconds, will also be quietly confident about her chances. This is her second best timing since her personal best 2 hours 28 minutes 57 second personal best at the Toronto Marathon in 2012. In her first ever race at the Gold Coast, Davies considers herself to be in good form to push for the championship title.
Rounding out the women's elites are Ruby Muir, the Wellington Marathon 2015 winner and Mel Aitken, the 2015 Christchurch Marathon second placed runner, both from New Zealand.
Men's ChampionShips
Headlining the men's championship is Lee Troop, three time Olympian and 2006 Gold Coast Airport Marathon winner. He will run to honour his dad, who recently overcame brain cancer.
It will be Troop's first Australian marathon since he left the Gold Coast in 2014 and despite his less than ideal preparation, Troop still fancies his chances.
Troop is up against an up and coming runner, 25 year old Ben MacCronan from Towoomba who has been racing at the Gold Coast since 2010. MacCronan's first marathon was in 2014 and he ran in 2 hours 48 minutes and 48 seconds. After setting a personal best timing of 2 hours 24 minutes 17 seconds at Lake Biwa Marathon last year, MacCronan will have high expectations of himself.
Also running are Queensland's Patrick Nispel, who will be hungry to improve on his fifth place Oceania Area Marathon finish in 2011. His recent performances include a 2 hours 23 minutes 47 seconds at the 2014 Lake Biwa Marathon, showing that he is in red-hot form.
Closing out the Men's Elite field is Dave Ridley from New Zealand, who will want to make it back to back victories for the Kiwis, and will be toeing the start line with a new personal best of 2 hours 25 minutes 22 seconds, set at the Fukuoka Marathon in Japan last year.

Share this page with your friends!