Currently one of the world's lightest Bluetooth® earphones on the market at just 14 grams, the Plantronics BackBeat FIT 305 is designed to easily make a transition between fitness and daily life. It offers a discreet, portable and sweat proof design that stays comfortable, stable and at the same time, blocks out unwanted gym noise.
Together with the on-ear BackBeat FIT 505 model, the BackBeat FIT 305 earphones are the newest additions to Plantronics' award winning BackBeat FIT family of wireless sports headphones.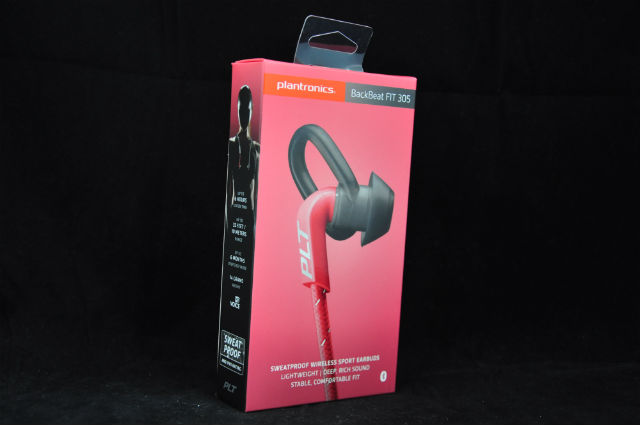 For the BackBeat FIT 305, other features include the low friction cloth cable, six hours of battery life and a patent-pending, secure-fit ear tip design. According to the company, these make the BackBeat FIT 305 a perfect match for both active and everyday use, while still delivering Plantronics' signature audio quality and performance, and providing an immersive listening experience to customers.
Four eye catching colours
In order to cater to a variety of customer tastes and preferences, the earphones come in four different eye catching colours – black/grey, dark blue/blue, grey/lime and grey/coral.
Received a review unit of the BackBeat FIT 305
I recently received a review unit of the BackBeat FIT 305. My one had been the grey/coral coloured unit. I like this colour because it feels feminine and at the same time, stands out from the crowd.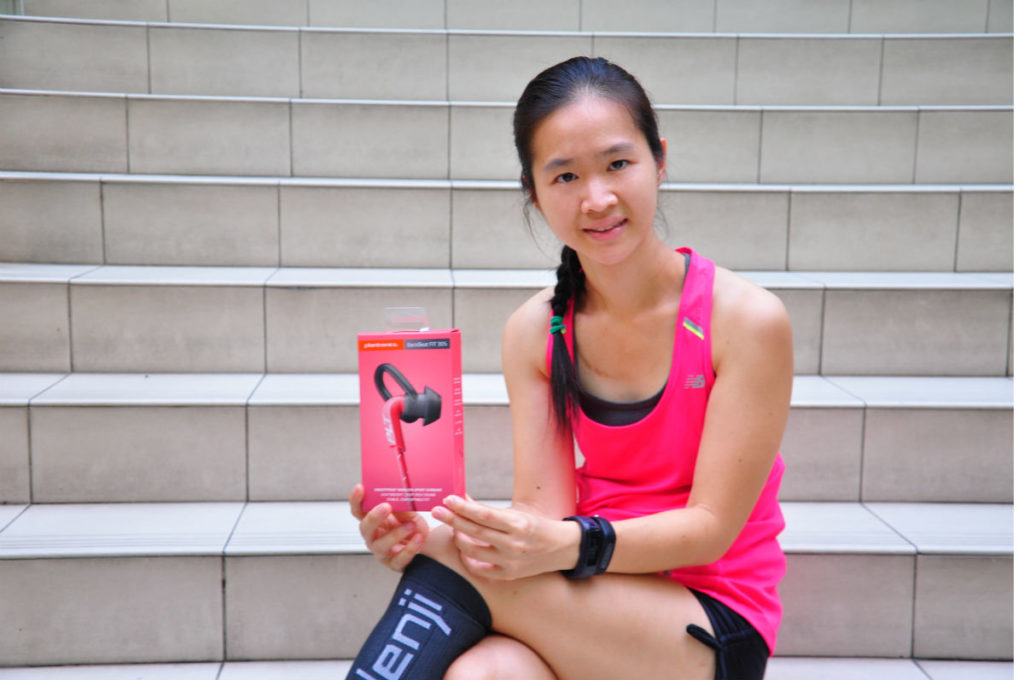 In the box, the earphones are accompanied by three different ear tip sizes, a micro USB charging cable and a mesh pouch to store the earphones. The default size that the earphones are packed with, is the medium sized ear tips, which I have been using because this one seems to fit my ears the best.
Charging and pairing is seamless
Charging and pairing the earphones to my iPhone 7+ for the first time was rather seamless.
I must add though, that opening the micro charging USB port to plug the earphones into the wall socket, can be fidgety and may require nimble or small fingers to do this.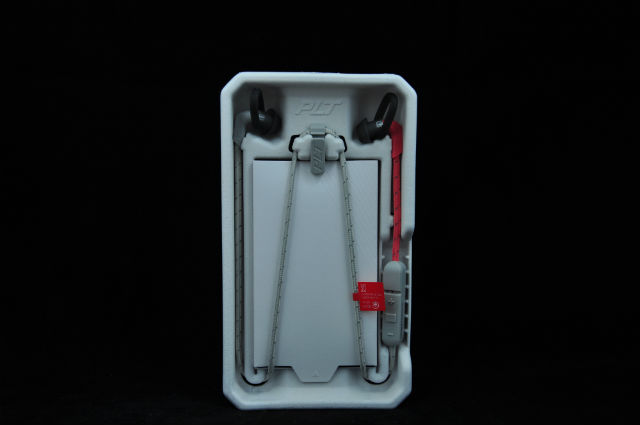 But after the earphones were fully charged, I only needed to hold onto the power button till the colour of the indicator lights alternated between red and blue blinking and the detection of the Bluetooth® signals between the BackBeat FIT 305 and my iPhone 7+ had been almost instantaneous.
Running with the BackBeat FIT 305
I have been for several runs with the BackBeat FIT 305 earphones, with the longest run lasting about two hours. As Singapore is currently experiencing the wet monsoon season, many of these runs had been done with a light drizzle coming down.
Rubber loop pops out of the ears when wet
I found that the rubber loop design sticks quite well inside the ear canal when my ears are dry and does not bounce around or drop out at all, regardless of whether I am doing a slow easy jog or running fast intervals.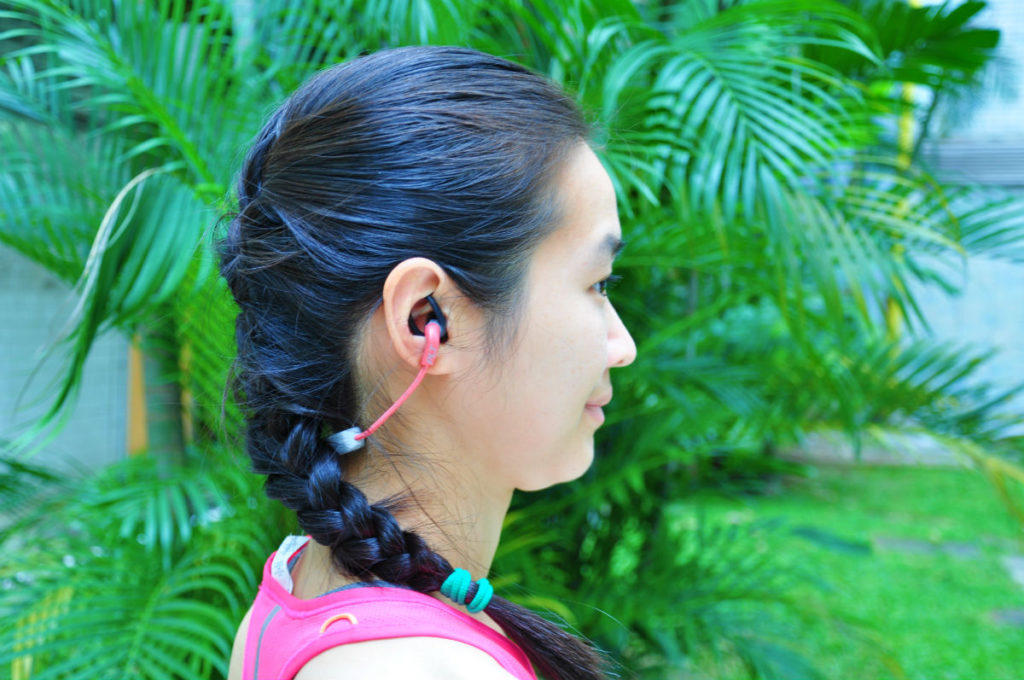 But when my ears got wet and sticky though, either due to the constant drizzle or because of my perspiration, the rubber loop had the tendency to pop out of my ears.
Sometimes this too, had even led to an entire earbud dropping out of the ear too, on one or two occasions. So I found that during my run, I had to push the earbud back in, and this had been a little bit annoying when I was simply trying to concentrate on my running and music.
Blocks out ambient sound, but not howling wind
I also found that while the earphones are able to block out ambient sound such as people talking in the background or other unwanted noise that may interfere with concentration. This does not include howling wind.
A couple of times during my runs, I came up against quite strong winds, and the loud whooshing sound had seemed to completely drown out my music. Apparently the rubber loops were picking up the howling sound and accentuating it. So this had meant that I could barely hear my favourite soundtracks.
For me, I run at a park, so the ability of the earphones to block out ambient sound was not an issue.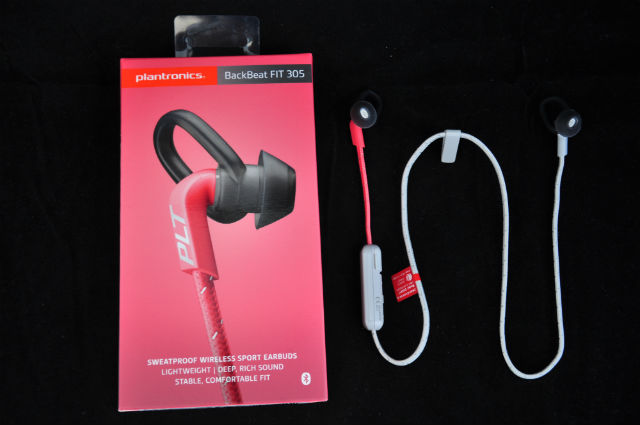 But I must point out that if you run on the road where there may be some oncoming traffic, it may be better to have one earbud out, so that you will be able to hear the sound of cars and other vehicles coming.
Sound quality is decent
The sound quality is decent enough for a pair of wireless earphones, but it's not the best that I have heard.
There is sufficient coverage across the mids and highs, but the bass was not as deep as I would have liked it to be. So I thought this made the sound quality seem a tad on the flat side.
The Bluetooth® connection is also quite strong and stable – in fact, I didn't notice the sound quality drop on any occasion during my runs. But I can't comment about whether the Bluetooth® connectivity will be just as good inside a building though, for those who prefer to run on a treadmill or work out at a gym.
Easy to change soundtracks 
When running, it is also easy to change soundtracks, if you want to switch songs because the inline controls are large enough and easy to find when on the go.
But you need to actually press down on the controls of the inline remote in order to work them. This is good though, as it will prevent you from accidentally switching tracks.
Though the inline remote might appear to be quite large looking at first glance, I have not had an issue with this creating any problems at all, when I run with the BackBeat FIT 305 earphones. I don't feel the inline remote at all. In fact with the earphones plugged into my ears, I often forget that they are there.
Battery Life
The advertised battery life is about six hours, and based on my testing, I think that this aspect lives up to what the manufacturer has promised – after taking the BackBeat FIT 305 out for about four to five runs, each one ranging from about one hour plus to two hours plus, there was still some juice left.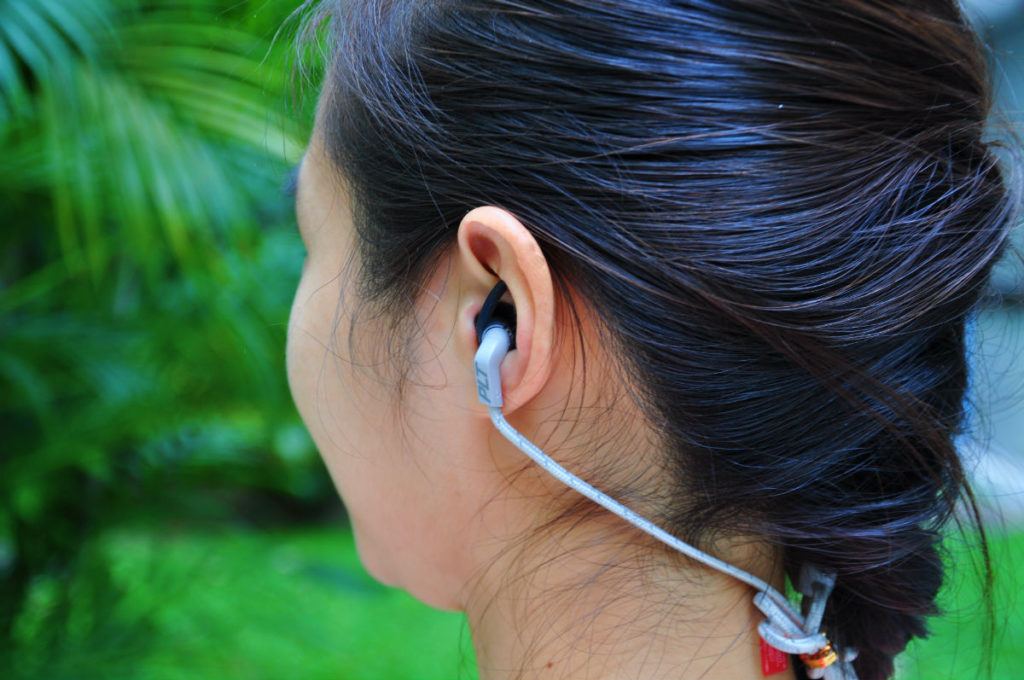 Price and where to get the earphones
The BackBeat FIT 305 has a recommended retail price of S$149.
It is available at Challenger, Sprint-Cass, Newstead, Nubox, Harvey Norman, Courts, Best Denki, EpiCentre, Stereo, Mustafa Centre, iStudio, Inforcom, Parisilk, Gain City, Connect IT, Xgear, Popular, 1st Mobile, and Analogue+.

Share this page with your friends!