Participants of the Standard Chartered Marathon Singapore (SCMS) this year, you are in for a real treat.
That's because a series of clinics and training runs have been lined up – to prepare and train you up for the race.
To find out more about these informative talks and training runs, do read on.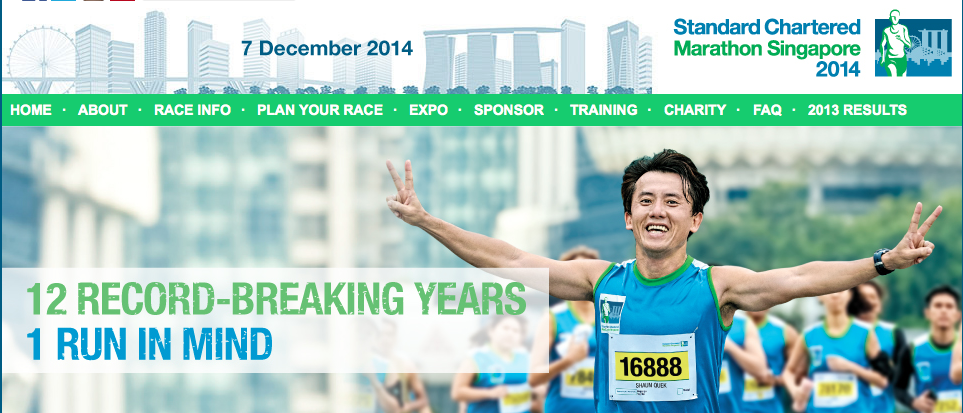 Exclusive Clinics Conducted by Professionals
Priced at only $10 each and exclusively for participants of the SCMS, you will be able to attend clinics with sport science professionals ranging from former athletes to dieticians and heart exercise specialists.
Staged at the newly opened Singapore Sports Hub, these clinics will enable you to tap into the wisdom of these endurance athletes and experts from the fields of medicine and physiotherapy – to run a better race.
Here is a list of clinics for SCMS participants to join.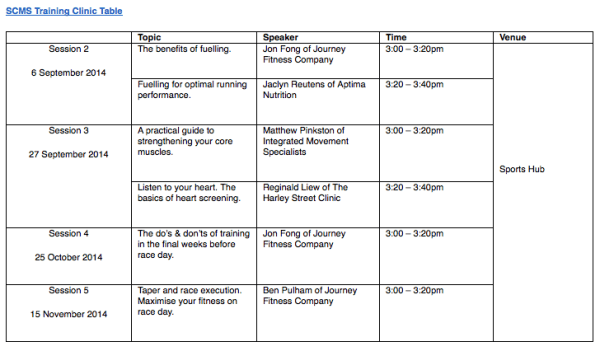 Slots are limited, so wait no more and sign up now at: www.marathonsingapore.com/training-clinic/
Run in my Hub activities
In addition, runners can take part in the weekly Run in my Hub activities, where SCMS training runs are staged every Wednesday night – for both SCMS participants as well as avid runners who may not be participating, but simply want to meet fellow runners.
These training runs are complimentary and runners do not have to register to take part in them. As well, as an added bonus, the first few runners to arrive at the meeting point will also receive goodie bags.
In addition, an exclusive CBD training run will be held on 3 September, to give runners the chance to relieve some work stress.
This will be a scenic 5km run around Marina Bay, and runners can just go at their own comfortable pace.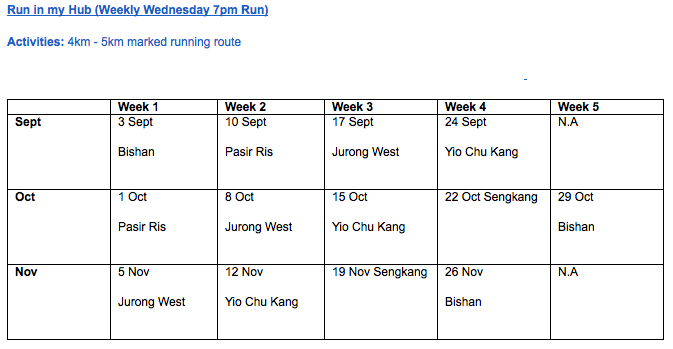 The full details and running route maps can be viewed at: www.marathonsingapore.com/weekly-runs/
Introduction Of Running Communities
At the same time, SCMS is injecting a fun sense of rivalry this year into the race – through the introduction of running communities. These are the North, West, North East, East and Central communities – and runners are assigned to one of these, based on their registered address.
At the running clinics, participants can also meet their respective ambassadors to exchange running and training tips.
The running ambassadors representing each community are Chef Andre (Central), Dr. JiaJia (East), Sophie Chandra (North East), Theresa Goh (North) and Abdul Thaslim (West).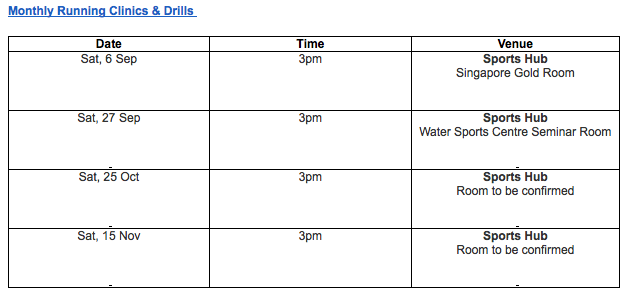 Other Blog Posts
Public Launch of SCMS 2014 Opens
SCMS 2014: Runner Feedback on New Registration Models
Share this page with your friends!