Click here for my race review of the RAC 2016.
Back for the eighth edition this year, the Race Against Cancer returns on 3 July at Angsana Green, East Coast Park and is targeting a maximum of 8,000 participants in total.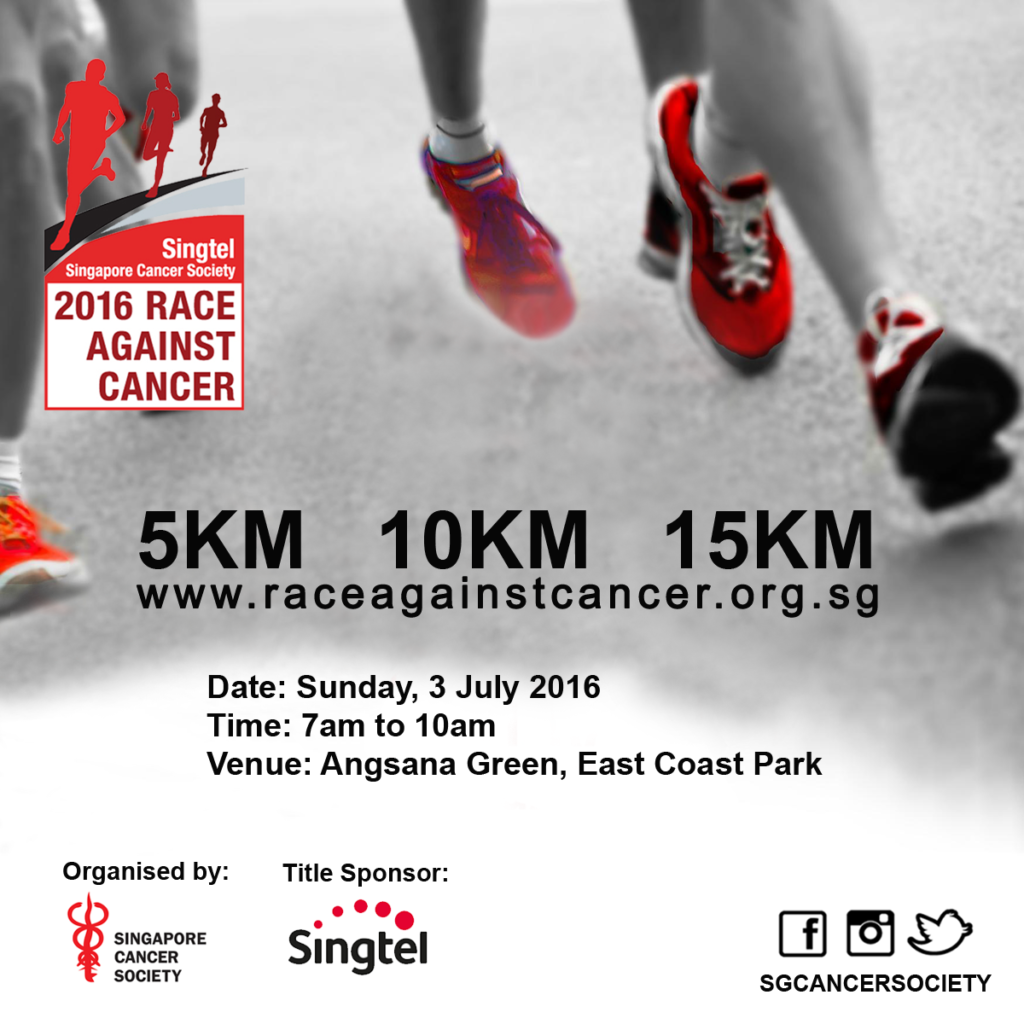 Features three running categories 
The race will feature a 10km and a 15km competitive category, as well as as a 5km Fun Run. Ms Grace Fu, Minister of Culture Community and Youth, will be the guest of honour.
SCS Hopes to raise awareness of cancer and their services
Through this race, the Singapore Cancer Society (SCS) hopes to raise awareness of cancer and the services for cancer patients and survivors.
The SCS hopes to increase awareness of their services such as the provision of financial aid to needy cancer patients and treatment subsidies, free cancer screenings, hospice care for terminally ill cancer patients and rehabilitation support for recovering cancer patients and survivors. They also hope to raise more awareness for cancer support and these programmes with public education initiatives.
As well, the SCS hopes to raise a total of  $1.1 million through the race, for its cancer programmes and services, which include the Help the Children and the Youth Programme.
Registration Extended to 15 June
Registration is currently open.
You can still register for the race as it has been extended to 15 June.
Initially, registration was supposed to close on 30 May.
Runners can sign up at www.raceagainstcancer.org.sg and the Normal Registration Rates begin at $47 for the 5km Fun Run category.

Share this page with your friends!