The 2017 edition of Singapore's first all-women's run, Shape Run, took place this morning at the Kallang Practice Track and consisted of 5km and 10km competitive categories, as well as a 1.8km Relay Race, to cater to runners of differing abilities.
Click here to view the Shape Run 2017 photos.
This run has been hosted by the Shape Singapore Magazine, since 2006.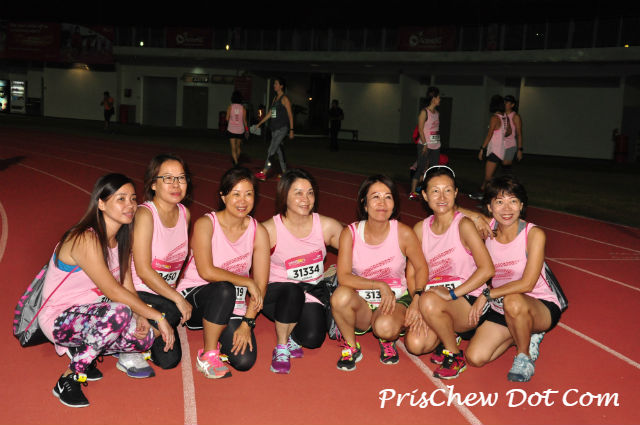 Participated in the 10km run
I took part in the 10km category, which had been scheduled to flag off at about 6.30am in the morning.
So I had reached the Kallang Practice Track quite early, at 5.45am, and quickly took a few photos with the standees, in order to beat the queues that would most likely form after the majority of the runners had completed their race. I also noticed that there were plenty of portable toilets at the area, too.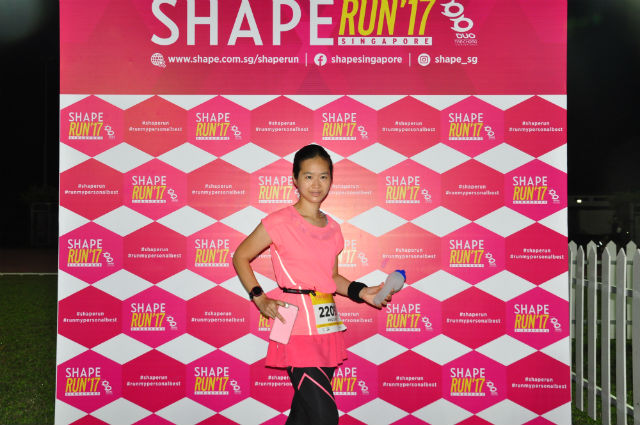 However the signages pointing to the location of the starting pen was not exactly clear. In fact, some runners were unsure where the start line was supposed to be located. It was actually at the junction of Stadium Drive and Stadium Boulevard, as I found out when I got there.
Added Kseniya Hychid, 29, an IT developer, "it was hard to find the start line this morning. There were not enough signs to show us where to go. The location was also not too obvious and I had to keep walking in order to find the place. There could be more signages around."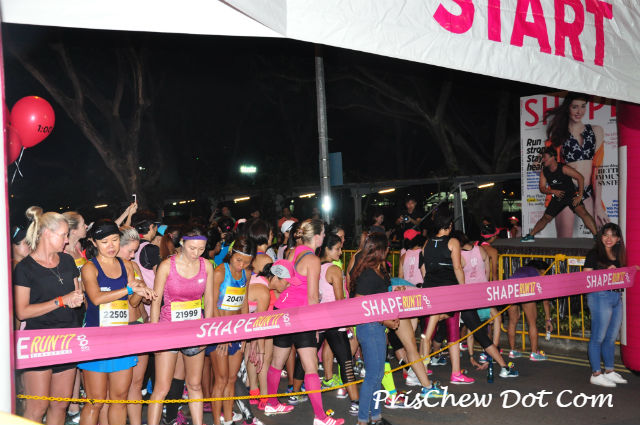 Flagged off about 5 minutes late
I eventually headed into the starting pen at about 6.10am and snagged a good spot near the front of the pack, in order to avoid any possible crowds or bottlenecks after flag-off. I also caught up with my friend Serene Cheong at the start line.
We were flagged off about 5 minutes late, as the official warm up session had finished later.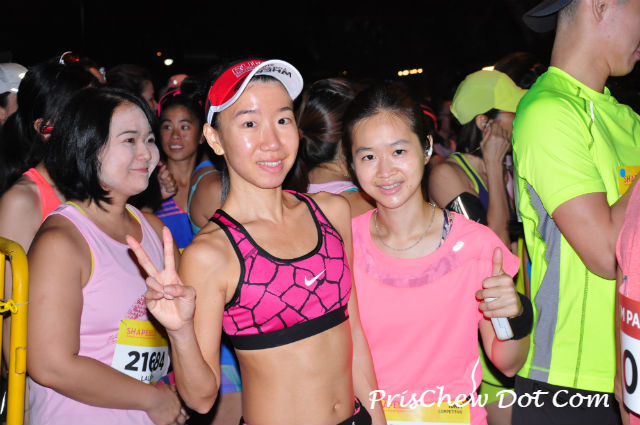 Race Route was twisty with lots of u-turns
The race route took us along Nicoll Highway and Republic Boulevard. However it was quite twisty and there were plenty of u-turns along the way too. This made the race route rather repetitive.
There were also some gentle slopes along the way, but nothing that I could not handle.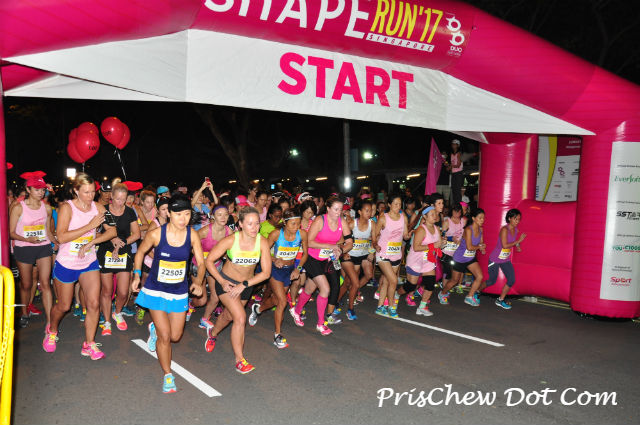 But fortunately though, I did not encounter any bottlenecks as the paths were wide enough to accommodate all the runners taking part.
Said Chloe Goh, 33, a civil servant, "The route was quite okay because it wasn't so packed. The area was also wide enough to prevent any bottlenecks, but there were a lot of bends though."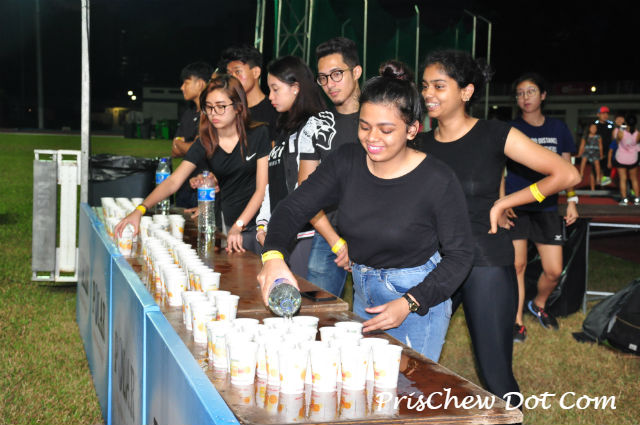 But at least the numerous u-turns though, were good to keep track of roughly where the one-hour official pacers were and so, this had always reminded me to stay ahead of them when I was running!
I found it quite weird though, that while the Shape Run is supposed to be an all-women's run, male pacers are allowed in this race.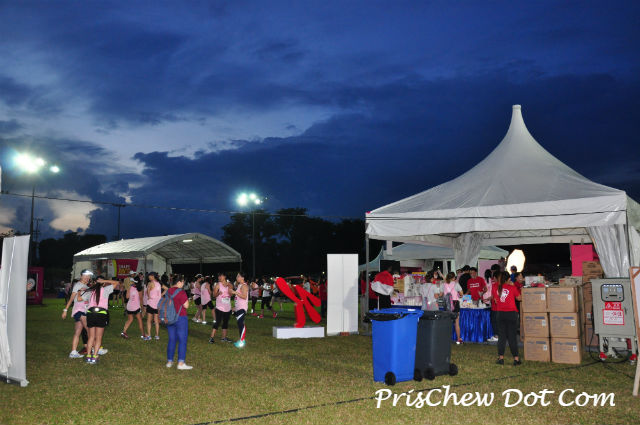 Perfect weather for running
The weather was perfect for running. Despite the cool weather this morning which would have otherwise been good to run a personal best, though, I used this run as a tempo run instead, focusing on keeping my heart rate in my Steady Zone through the race.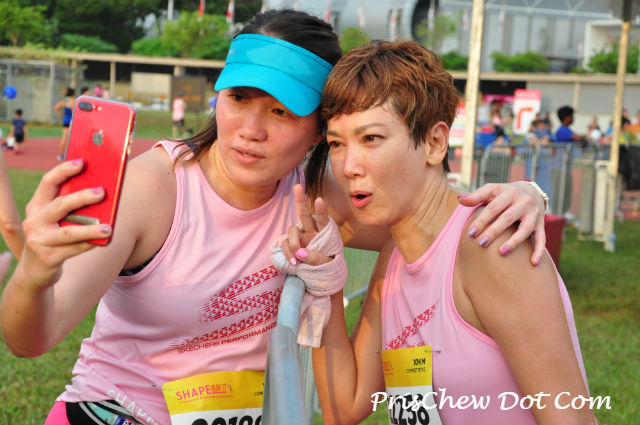 This was because I did not want to push my body too hard, as I have some more races coming up next weekend.
My race strategy went well probably till the final few kilometres, when I simply could not resist the urge to speed up a little bit. But I suppose that at least my average heart rate had been still in the Steady Zone, though so it should not take too long for my body to recover.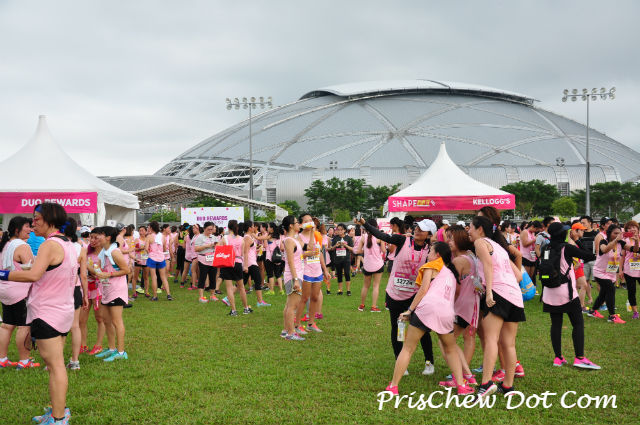 Lots of hydration 
There were plenty of hydration points along my 10km route. In fact, I had counted four stations in all.
Most were serving water but only one was serving isotonic drinks. For a longer distance I would actually prefer to have more isotonic, but for a 10km run, it is still okay to drink water for me.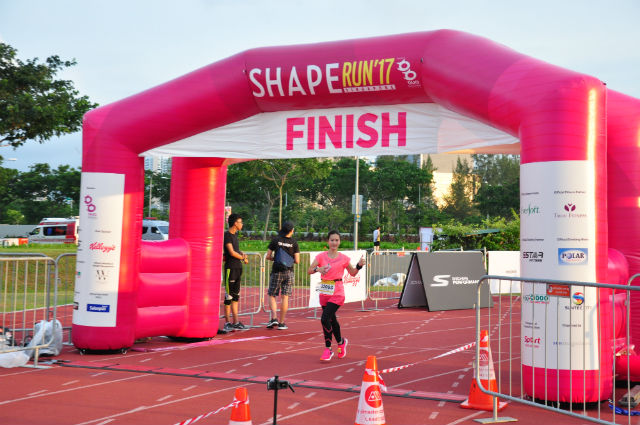 The home stretch
The final part of the race, heading all the way back straight along Nicoll Highway to the finish line was especially monotonous and along my way back, I saw the 5km runners who were beginning their run.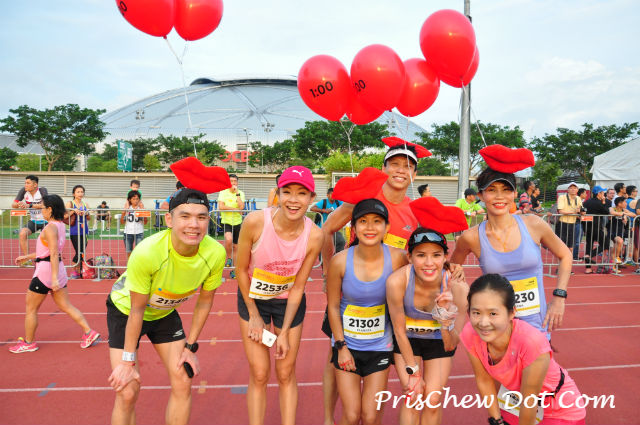 It had felt good to be finishing my run, when they had been just starting out, I must admit.
Crossing the finishing line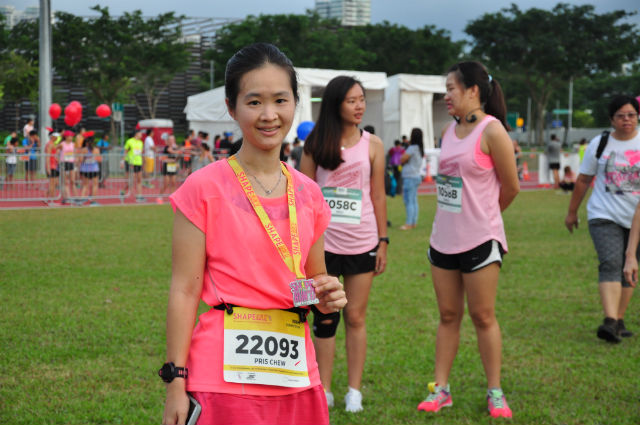 I crossed the finish line as soon as we I had reached the Kallang Practice Track, but I personally think that it would have been nicer to be able to complete one loop of the track before heading to the finish line.
I collected my finisher's medal and a bottle of isotonic drink at the finish line. To me, a drink was enough.
But for Zhang Li Ping, 26, a Manufacturing Engineer, post-race bananas would have been good. She said, "Maybe after the finish point they could give out bananas as they are quite healthy. Most races give out bananas."
Race carnival had plenty of samples and freebies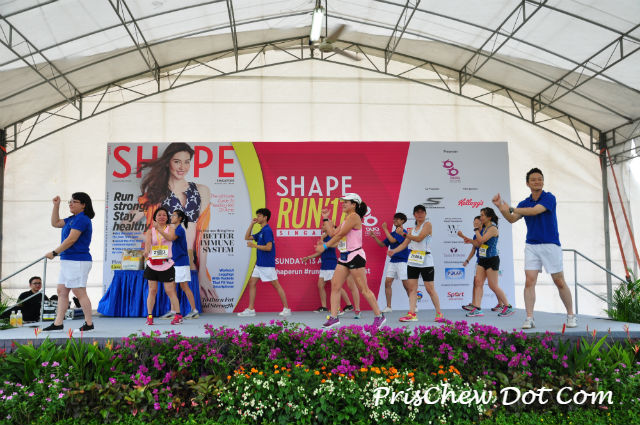 After the race though, there was an interesting race carnival awaiting runners, consisting of plenty of freebies and samples. These had included the new cereals from Special K as well as free buns and towels from Duo Rewards. I went to these two food booths as I was feeling quite hungry after the race – after all, I didn't have time to eat breakfast in the morning before heading out.
As well, free bottles of isotonic drinks were also redeemable from the event's drink sponsor You.C1000 simply by answering a short survey.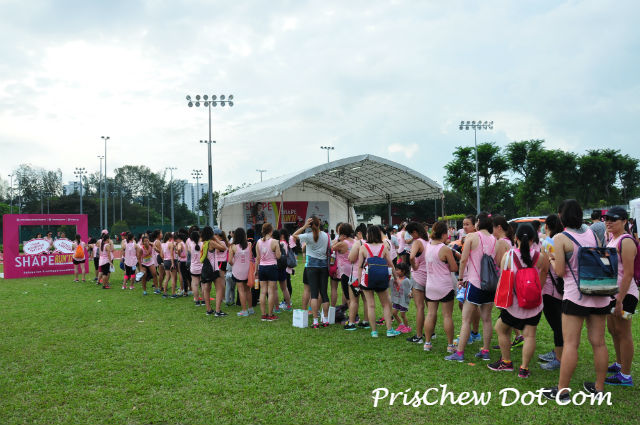 Runners could also pick up free cold towels from the Skechers Performance booth or redeem sponges as well as free trial packages from Cheryl W Wellness and Weight Management Centre.
Long Queues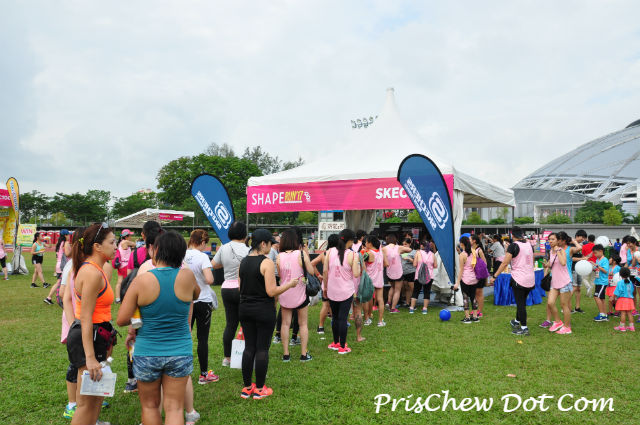 Unfortunately the queues at each of these booths soon grew massively long, shortly after I had finished the race. I think that this was because the finish times for both the 10km and the 5km races coincided with each other, so both groups of runners had been queuing at the race village at the same time.
If the organiser could have staggered the start timings more, this may have helped to reduce the post-race queuing situation to some extent, at the various booths.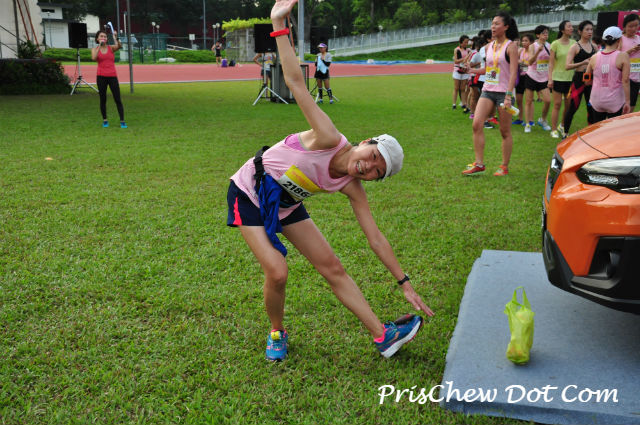 Massage
Anja Grasdorf, 31, a campus recruiter, pointed out however, that a massage booth would have been good too.
She said, "After queuing for my free bun at Duo Rewards, I wanted a quick massage but they did not have any."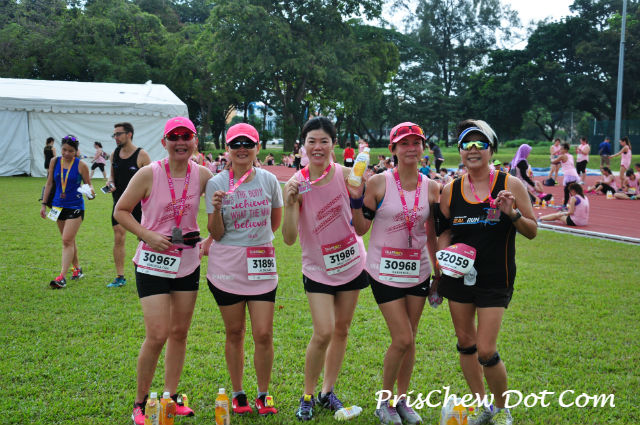 Singlet cutting was huge
Anja also pointed out that for the race singlet, the size this year was quite big. She said "The singlet cutting was also very big and the armpit hole was quite large too. It didn't really fit me very well."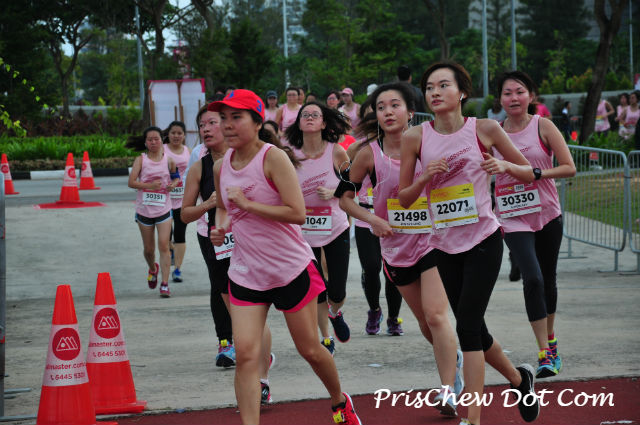 For me, I am not really in the habit of wearing the race singlet though when I run, so this issue did not really affect me so badly.
But I did take the singlet out of the packaging though, and it had seemed substantially larger than previous year's.

Click here to view the Shape Run 2017 photos.
Share this page with your friends!