The fifth edition of the Straits Times Run took place this morning at the Padang.
Click here to view the ST Run 2017 photos at the photo gallery.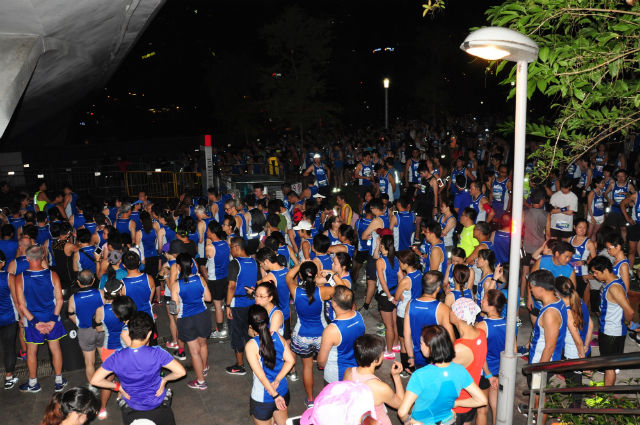 Straits Times Run has come a long way
Having come a long way since its first edition in 2013, the Straits Times Run has several 'firsts' to its name.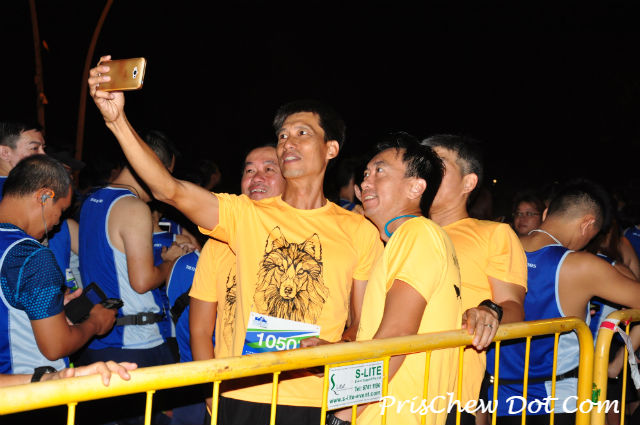 For example, being the first race at the Punggol Waterway in its debut year, and then the following year in 2014, it was the first running race to have been held in the iconic dome at the Singapore Sports Hub.
And this year, to commemorate their fifth anniversary, the Straits Times Run is partnering with the Standard Chartered Singapore Marathon to offer an attractive package and freebies to runners who sign up for both events.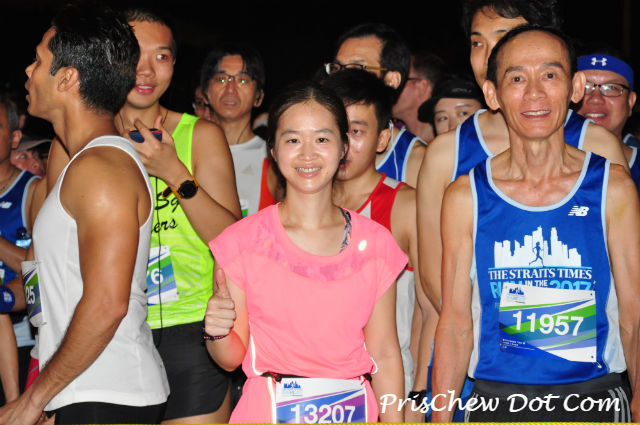 Three categories for 2017
The 2017 edition consisted of three categories – the 18.45km and the 10km competitive runs, as well as the 5km Fun Run.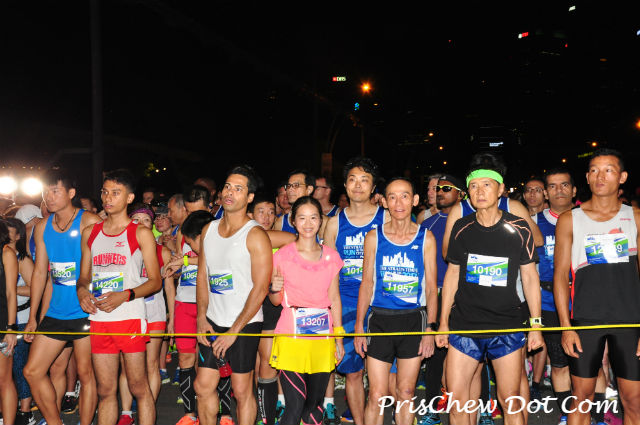 Ran in the 10km Race
As I am still recovering from the recent Gold Coast Airport Marathon, I took part in the shorter 10km Run, which flagged off at 6.30am this morning.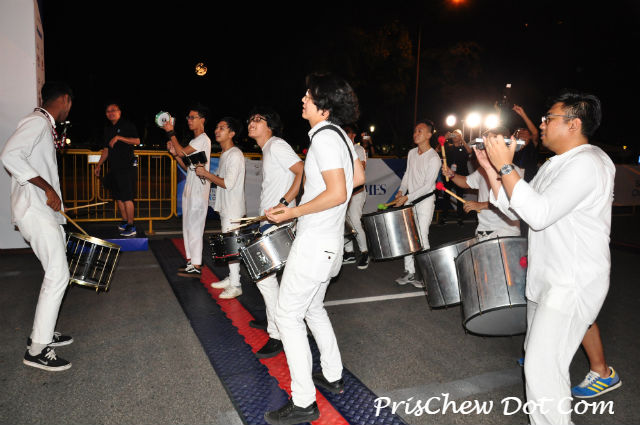 I reached the race site early at 5.30am and so I decided to make myself familiar with what was available there. I also took the chance to take a couple of pre-race photos before heading towards the start pen just before 6am. The pen opened for the 10km runners at about 6.03am.
And there were ample portable toilets available for runners at the race site.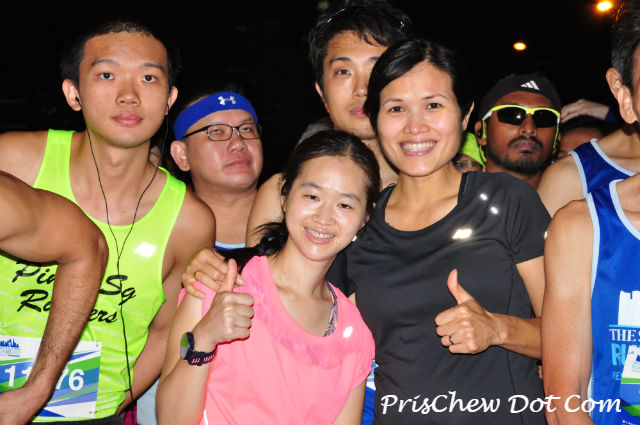 But I must point out that there was no hydration at the starting area – in fact I found myself looking around for either water or 100PLUS but this was not available as the hydration stations which were closed at the early hour. Maybe for future editions, this could be looked into.
I also caught up with a few of my running friends at the start line, before the race flagged off. We were flagged off about 10 – 15 minutes late, and the reason was not really made clear to the runners; but I had vaguely heard something about the roads having to be cleared up for the runners.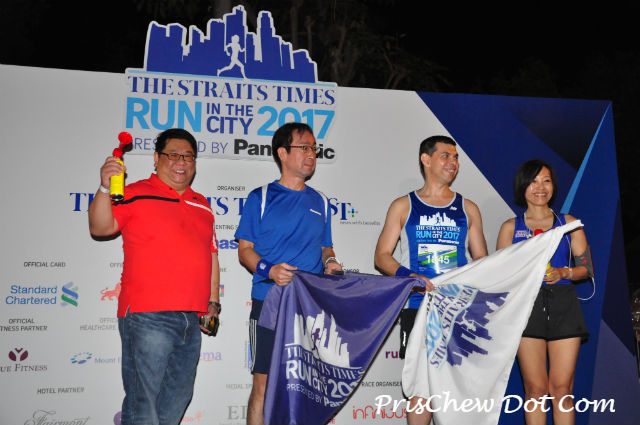 Said Cindy Tan, 48, a General Paper teacher at a local Junior College, "They did not flag off on time; we were made to wait and they did not explain why."
She added, "There had also been a bit of congestion when we were making our way to the start pens; I think it was because they had to check those who were genuine runners; so I am glad that I had got here early to be in the first wave."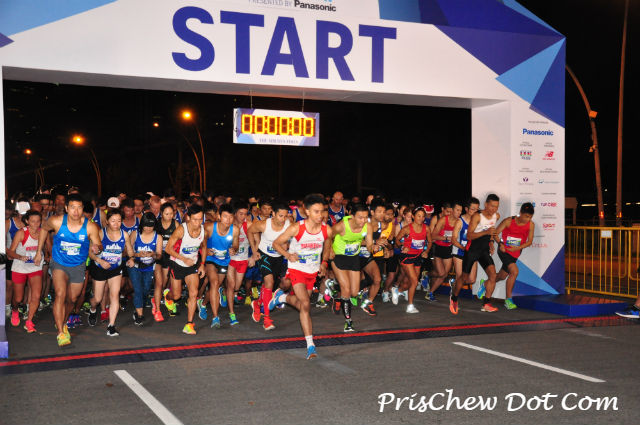 My Race Strategy
My strategy was to run slower at the beginning and to maintain my heart rate in my lower zones.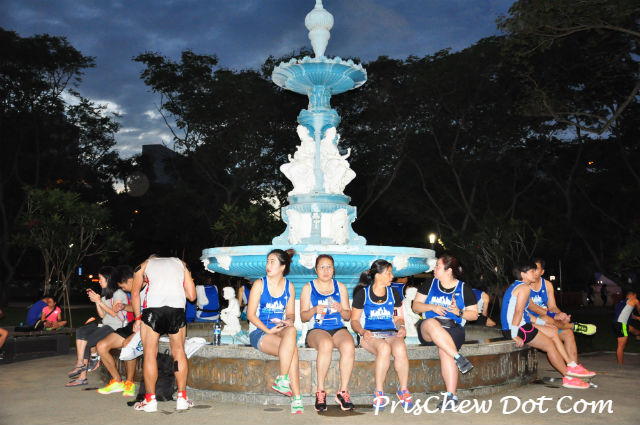 But I think I may have started a little bit too fast, but fortunately I had managed to dial back the pace in time, maintaining my heart rate in the high end of my Easy zone to the low end of the Steady zone throughout the 10km of running.
My target for this race had been to take it easy and not to push my body too hard.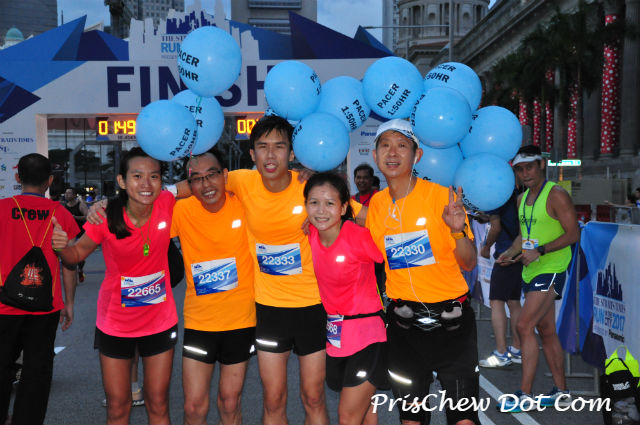 No Bottlenecks
As I had started out my race from near the front, I did not encounter any bottlenecks throughout my 10km of running.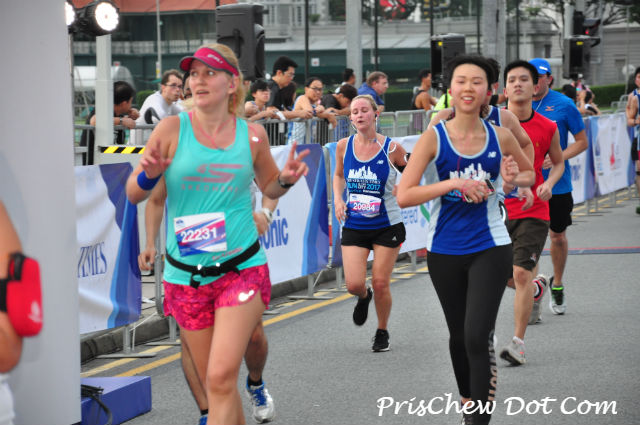 Stuart Pearce, 39, a Director at a technology company, added that the run had been a smooth one for him. He said "There were waves and these had been nicely spaced out, so it was a smooth run with plenty of space to run through, so it was very well planned."
But Cindy had pointed out there were some blockages at the beginning, though. She said, "There were some bottlenecks at the beginning, but this was not a big problem. Bottlenecks are inevitable in a big run like this. But once the runners had spread out, then it was all right."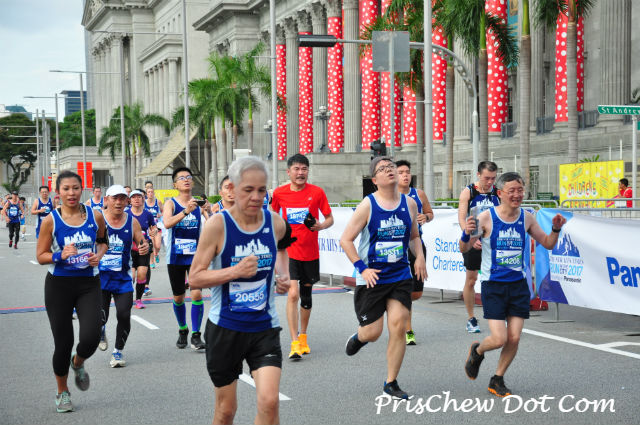 Cool Run
Due to the early start time, the run had been relatively cool, but the Singapore humidity was still there, though. Fortunately it was not raining; I admit that I had been worried that it would, because it had been raining for the last few days and yesterday morning, it was pouring.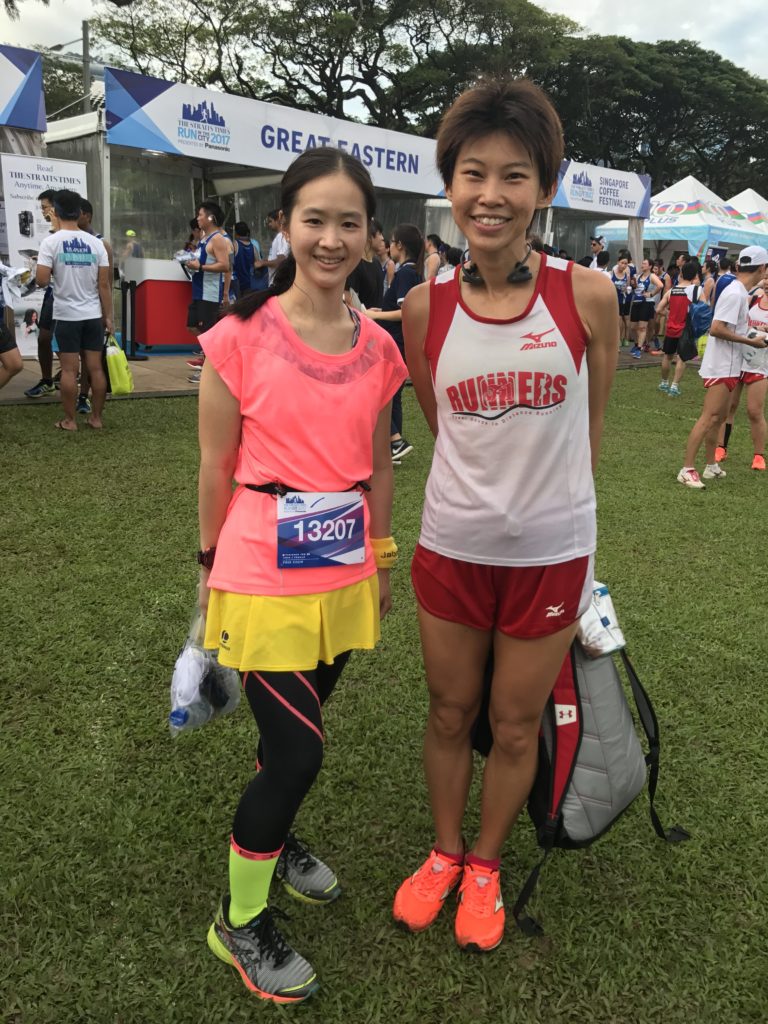 Cindy also felt the same way. She said, "I was fearful it would rain because it had been raining over the past few mornings. So this morning the weather was fine, so it was a great start for us."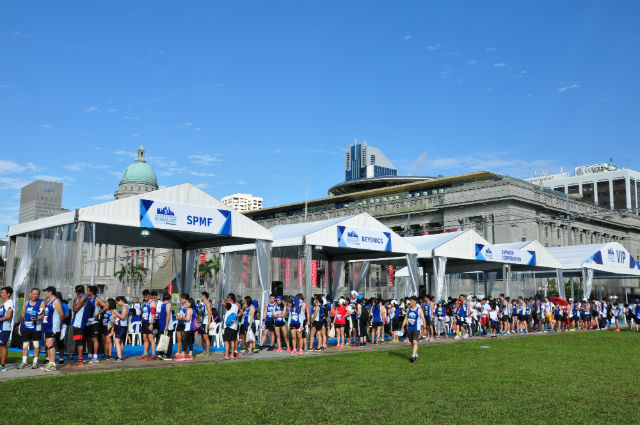 Continued Cindy, "But as it turned out, the run was good and the weather was fantastic."
City Race Route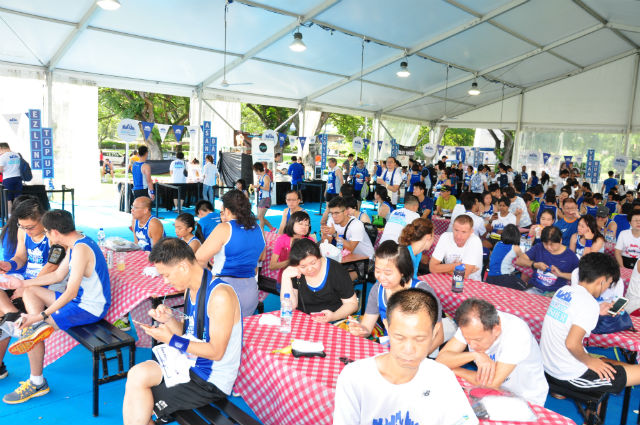 The route took us from the Esplanade Bridge, in front of the Esplanade Theatre, along Nicoll Highway, past the Singapore Sports Hub and through Republic Avenue and the F1 Pit Building before heading back to the Padang, through The Float @ Marina Bay and the Esplanade. It was a straightforward and scenic city route that I am quite familiar with.
Stuart had liked the scenery. He said "This is the best place to run in Singapore; down the Padang, through the pit and then through town a little bit before going back to the Padang."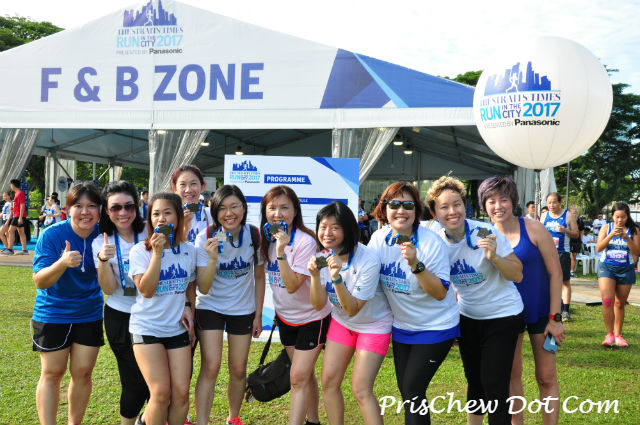 Added Cindy, "The route was nice to run."
Lots of Hydration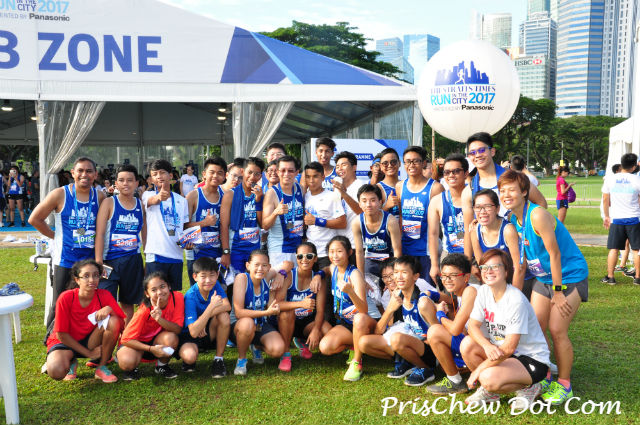 There were lots of hydration stops during the 10km race; I made it a point to grab a cup at each station as I continued running. The water provided had been slightly chilled, but the 100PLUS isotonic drink provided was ice-cold and very refreshing. This was great motivation for me to carry on running.
Said Stuart, "There was more hydration than some other race and that was a real plus."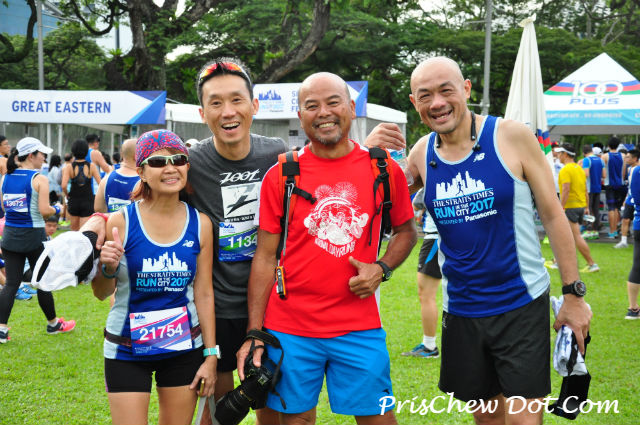 However, Dan Bee Shin, 28, an Implementation Consultant, had preferred the water to be colder though. She said "Some cold water would be great. There was water, but this was not cold enough for me. The isotonic drink had been colder, but it was too sugary for me and I didn't like it."
Music Zone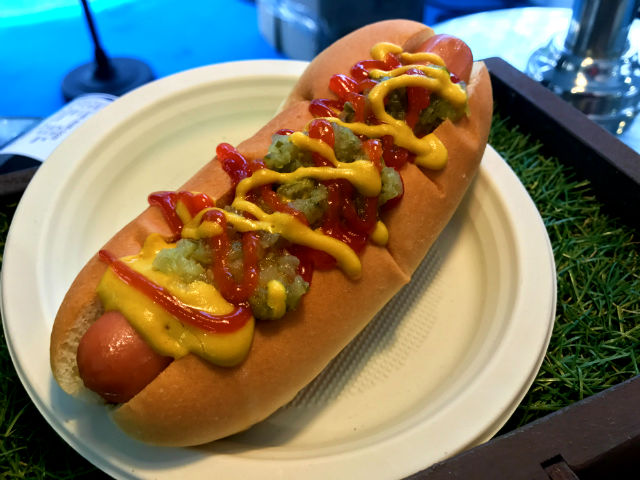 At the 7km mark of my race, there was a music zone with a live band playing loud music. This really helped to liven up the early morning and had put an added spring into my step, for the final three kilometres of running.
There were more of these live music stops along the 18.45km route, but according to Nair Manoj Chandrashekaran, 46, a Deputy General Manager (Commercial) at a running company though, there could have been more such stops for the 10km race as well.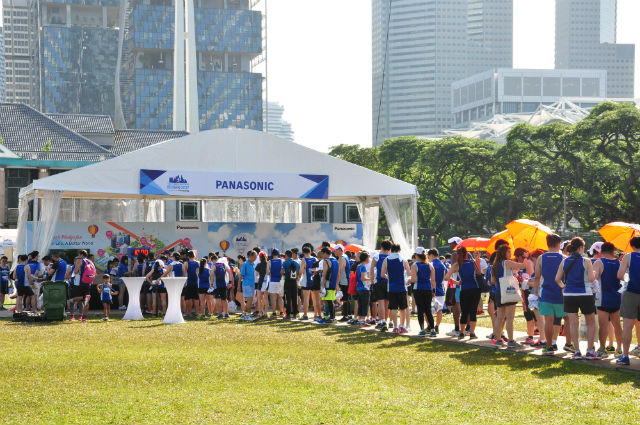 He said "The route was great, but there should be more music so that people are geared up, say at every 3km of the run. Cheerleaders should be there too, and having more photographers would be good, as that would increase people's motivation to carry on running."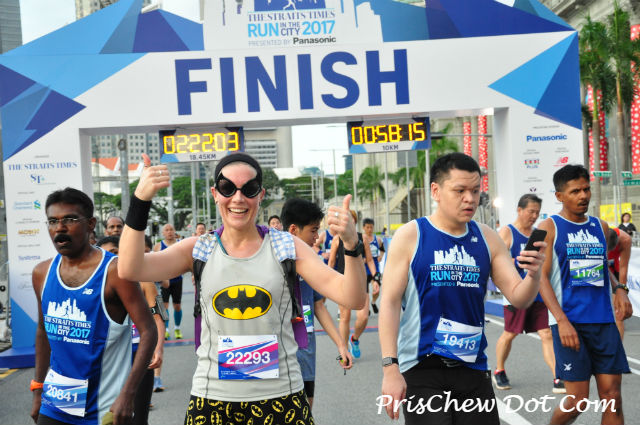 It was getting quite bright in the final three kilometres as I was running the home stretch of the race, passing the F1 Pit Building and the Esplanade. Along the way, we merged with the 18.45km runners; fortunately there wasn't much of a bottleneck when I got there though and the route was still relatively clear for running.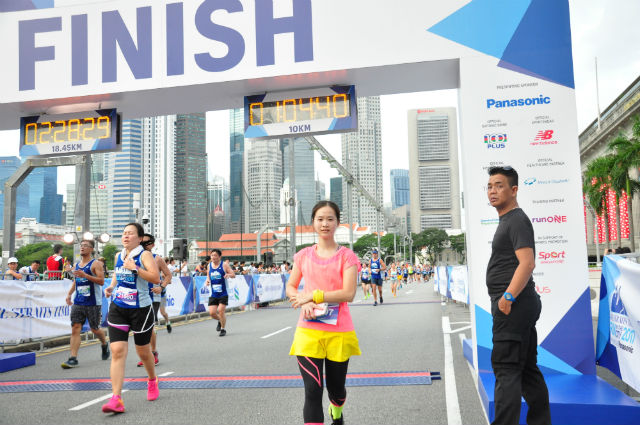 I could have sped up during this portion if I had wanted to, as I still had the energy to do so, but I chose to keep my heart rate under control instead, as this run was not supposed to be a hard race for me.
But for Dan, this last 3km took a lot of her willpower. She said "Towards the 8km – 9km mark, I did not know where the finish line was. I was trying to run hard but not too hard; that took a lot of willpower."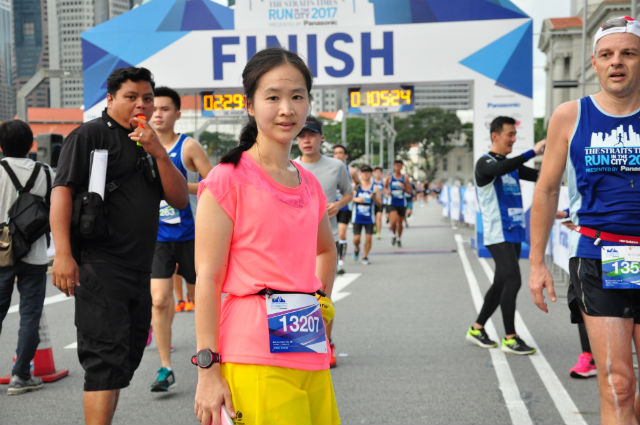 Finishing the Run
The 18.45km and 10km runners were segregated into different lanes at the finish point. Casually looking out for the photographers at the end point, I cruised easily through the finish line and collected my entitlements – the finisher medal, tee shirt, a can of 100PLUS, a 500ml bottle of water, and a banana.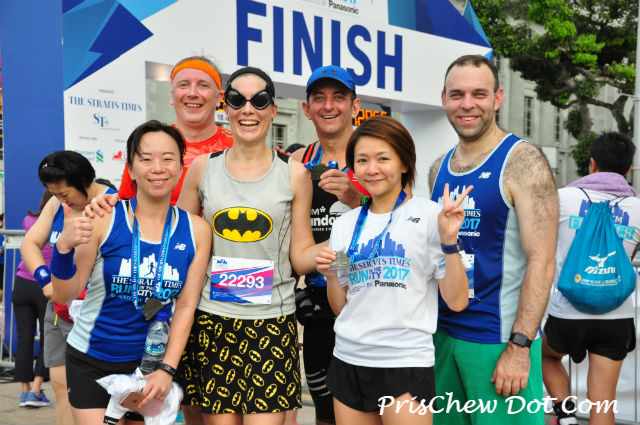 Upon finishing, there were Cooling Zones installed for runners to walk through; I thought this was a great initiative in helping to cool down the bodies of the runners, after the completion of our various race distances.
As well, a cold towel was also given out upon exiting of the Cooling Zones so that we could continue to keep ourselves cold for a while, at least. This too, was a thoughtful move by the organisers.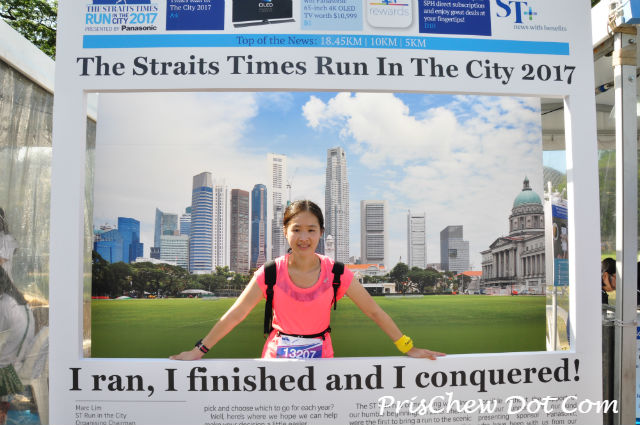 The Race Carnival
I then spent some time checking out the race carnival. There was a lot going on. A mini food & beverage fair had been set up, with delicious items like hot dogs, burgers, Japanese buns and Dragon Breath candy, available for sale. Everything looked good as I was quite hungry at that point in time. In the end, I got a couple of the red bean buns from the Asanoya Bakery booth and I had thought that these were really yummy.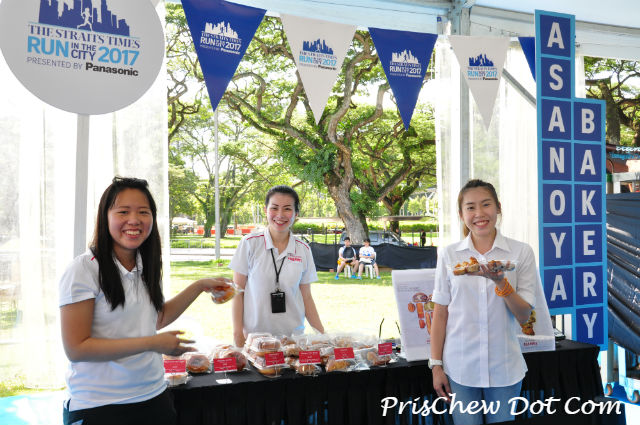 Payment for the food items was made by EZ-Link card; this cash free initiative was interesting on the part of the organisers, as it meant that runners could leave their wallets at home. However for runners who did know know about the EZ-Link card payment, though, perhaps both EZ-Link and cash could have been available.
At the end, I spent some time queuing at one of the photo booths to have a souvenir picture taken. I also met up with the adorable yellow mouse, Pikachu, who had been 'roped in' to promote Panasonic batteries, and I got a photo with the cute Pokemon character too.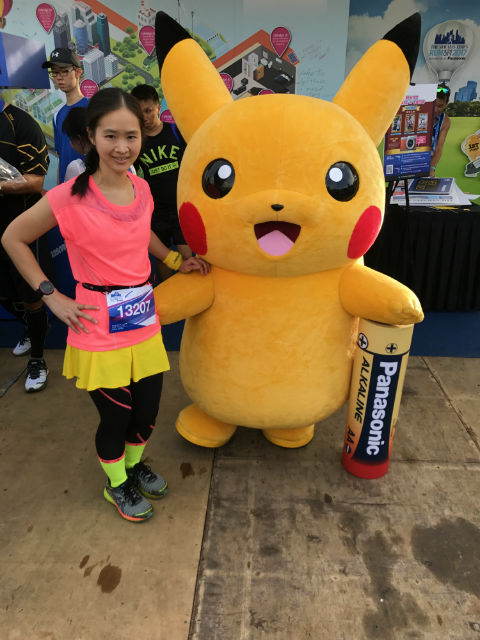 And nothing could beat the hour-long queue that I had braved, melting under the hot sun – at the Panasonic Sure Win booth. Prizes that were available included hair dryers, batteries, laptop bags and notebooks. I was crossing my fingers that I came away with at least something good, and landed up with the hair dryer. So I suppose that I had been pretty lucky in that aspect!
Other entertainment for runners at the race carnival, had also included music performances and a lucky draw, with a chance to win a Panasonic TV. I stayed till the end when the lucky draw was announced, but unfortunately was not lucky enough to walk away with the grand prize!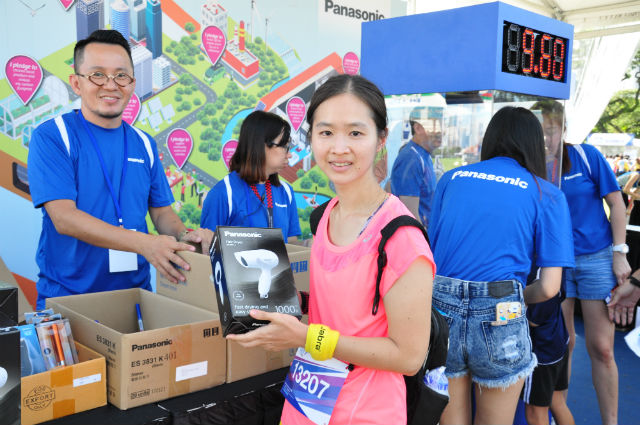 A smooth experience overall
Overall though, the Straits Times Run 2017 had been a pretty smooth race and I would say that I had fun. It was a good morning spent outdoors.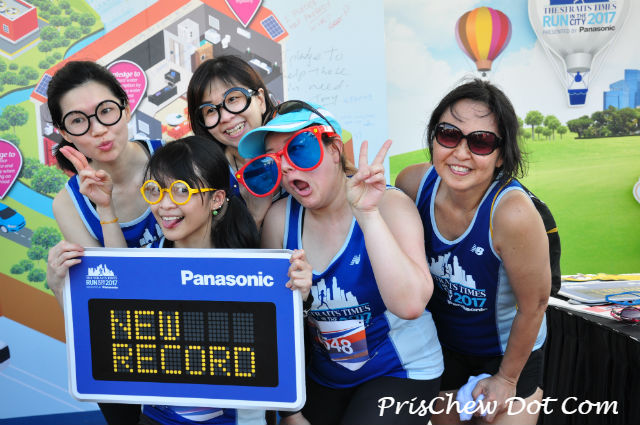 Added Stuart, "On the whole, the race was very good. It was one of the best races in Singapore, in my opinion. The Padang is a nice place to finish a run, there were great competitors and everyone had their fill of fun and joy. It was very good."

Click here to view the ST Run 2017 photos at the photo gallery.
Share this page with your friends!