Creighton Connolly, 29, initially started running more than 13 years ago.
Said the Urban Studies researcher at the National University Of Singapore, "I started running when I was 15 years old and at high school. I raced competitively at university and internationally after that. So it has been a while."
Click here to view the Mizuno Ekiden 2017 photos.
He added, "I love running because it is an individual sport, so you can do it whenever you want and whenever you wish. I am also always pushing myself to get better at it."
Chalked up several podium finishes at races
And certainly, push himself he does; for Creighton, who is originally from Vancouver, British Columbia, has chalked up several podium finishes at local races since moving to Singapore in 2016.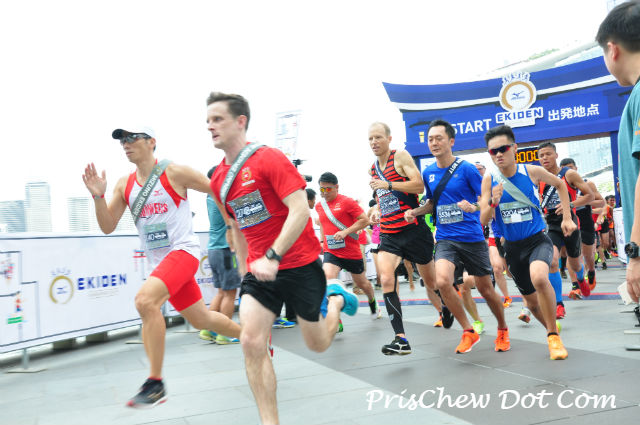 These included a win at the recent Mizuno Ekiden 42.195km category with his team mates Mark Callon, Takuya Sawada and Yuta Suda as well as coming third in the Marina Run 21.1km category also earlier this year.
As well, he also emerged as champion in the 10km Team category at the Income Eco Run this year too, even though he was sent the wrong way by the marshals.
Creighton's favourite distance to run at a race is the half marathon. Said Creighton, "I have done three full marathons and I have not mastered the distance yet; I still struggle in the last 6km-7km of a marathon."
Trains six to seven days a week
To achieve all his wins and podium finishes in running, Creighton trains about six to seven days a week and covers anywhere between 80km-200km per week depending on what he is training for. Each day, he runs an average of 15km-20km.
Said Creighton, "I am lucky though, because as a researcher, I have a more flexible schedule to run in the morning and evening. I'm not like the financial workers who are in the office till 9pm at night. I also live within walking distance from work."
No shortcuts to running well
And to run well, Creighton admits there there are no shortcuts. Instead it is all about hard work and commitments.
He said "I have been doing athletics for over 10 years now and high mileage is a key thing."
Creighton believes that pushing himself hard in training is important to keep on improving and setting new personal bests.
He said, "My goals in running are to keep pushing myself to set new personal bests timings each year."
He hopes to run a half marathon in 1hour and 10minutes. His current personal best for the distance is 1hour and 18minutes.
Both Speed work and long runs are good
He added, "A combination of speed work and long runs is good if you want to run well. Also train with others because you cannot push yourself so hard when you are on your own versus when you are with others."
Creighton himself trains together with the Singapore Shufflers running club.
Besides running, he also does body weight training and yoga.
However Creighton points out that many recreational runners tend to overtrain or under train and do not have a proper training schedule.
He said "I would say that both overtraining and under training are the main problems in Singapore and that is why many runners tend to get injured."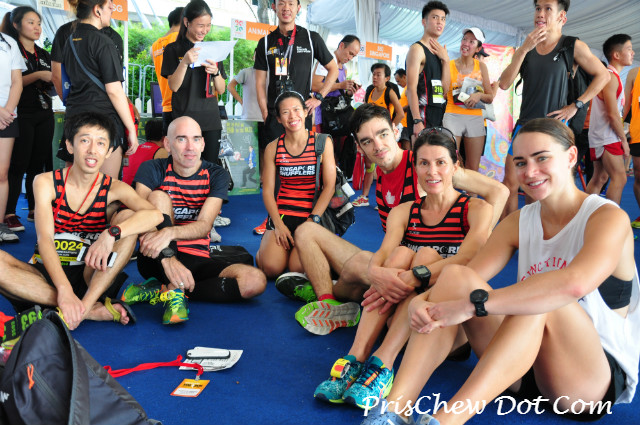 Runners tend to start out too fast
And during races, Creighton feels generally that many runners would start out too fast, too.
He said "Pace yourself in the first half of the race especially. A lot of people get sucked into going out too fast in the first 5km of the race and it really ruins your chances."
He continued, "I would also not recommend wearing new shoes or eating unfamiliar foods before a race. You also need to hydrate a lot and do not do too much running the day before the race. Warm up well too, on the race morning."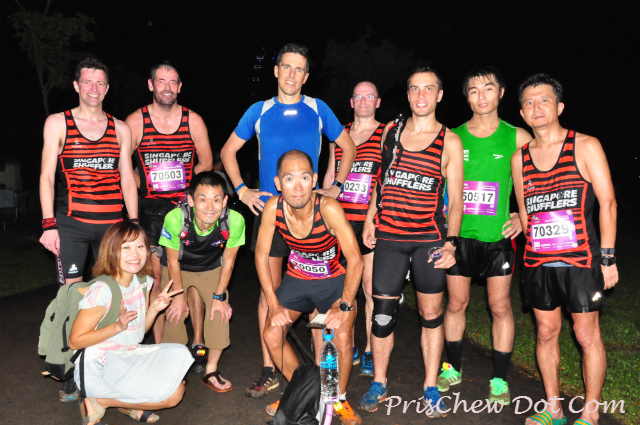 Enjoy the process
But as a whole though, Creighton recommends runners to simply enjoy the process. He said "Make sure that your know what your goals are and how to reach them. Train effectively but then again, don't forget to enjoy the training and racing experience as well."

Share this page with your friends!