The FuelCore Sonic running shoes by New Balance is touted as being designed to suit the world's fastest athletes, and features an ultra breathable air mesh upper that keeps your feet cool and comfortable during your run.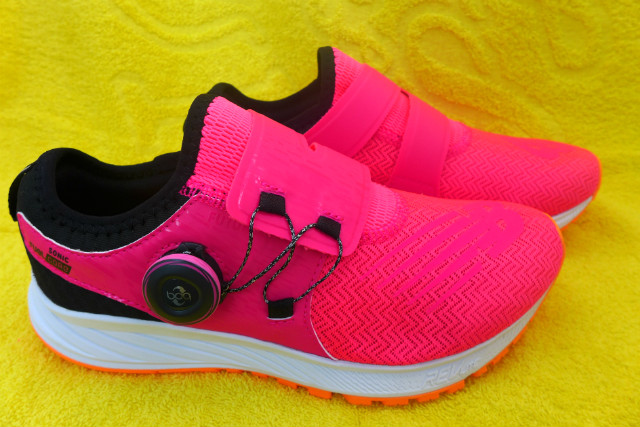 Boa® System for a Customised Fit
At the same time, the shoes feature the Boa® System for a customised fit and the bootie construction gives the shoes a second skin like feel.
The Boa® System, created by Boa Technology Inc., aims to deliver closure and adjustment solutions that are purpose built for performance, and is featured in products across varying sports such as golf, athletic, outdoor, snow sports, cycling, utility as well as medical categories.
There are three parts to the Boa system: It consists of a micro adjustable dial, super strong lightweight laces and low friction lace guides, that are engineered to optimise fit and provide precision, adaptability and control.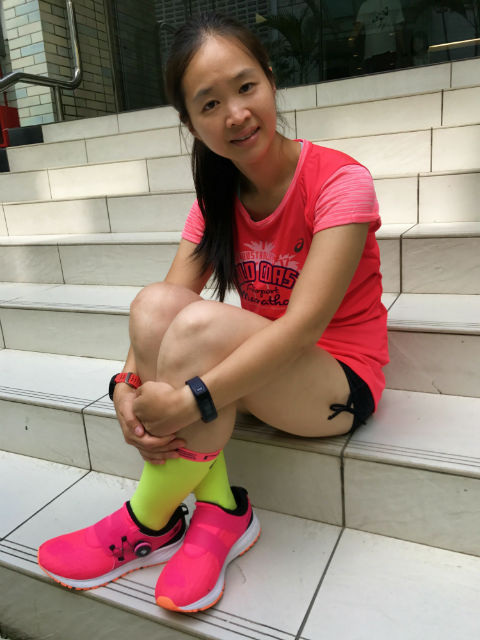 Now, Boa Technology Inc. is making waves in the running market, by partnering up with running shoes such as the FuelCore Sonic by New Balance.
Stylish and Functional
At the same time too, the FuelCore Sonic shoes are touted as being stylish yet functional. I think that I can agree with this aspect; my FuelCore Sonic shoes are an "Alpha Pink with Black and White" colour, which is quite striking and eye catching. I also like bright colours, so this particular colour combination appeals to me.
Besides pink, other colours that are available, also include "Pisces with Pigment & White", as well as the more neutral "Black with Silver & Thunder" and "Cyclone with Vintage Indigo & White" combinations, and these are meant to cater to people with different tastes and preferences.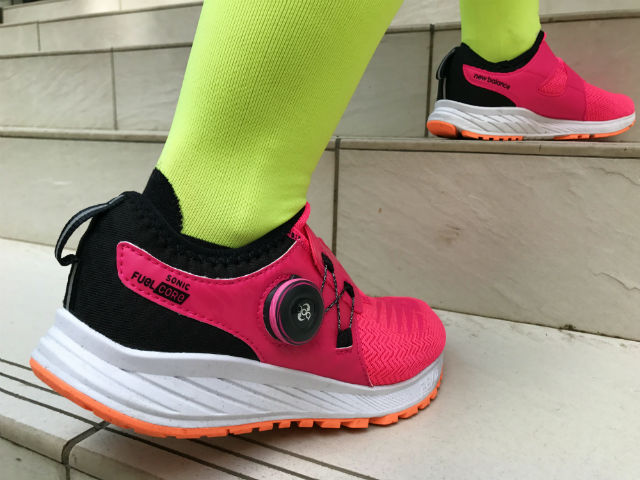 Easy to tighten and unlock the Boa® dial
I have taken my pair of FuelCore Sonic running shoes out on several runs, with the distances ranging from 5km to about 14km, and my first impression of the Boa® dial is that it is easier to use, as compared to the traditional shoe laces.
In fact, it only takes a few seconds to lock in and tighten the dial, and so far, the dial has remained tight and intact throughout my runs. I usually tighten it to the maximum, which feels just right. And if it ever did come loose, then I feel that it would be relatively easy to stop and re-adjust, mid-run.
On the other hand, I have grappled with shoe laces coming undone on several occasions during my runs, and this can get rather annoying sometimes, especially when I am trying to target a personal best when running in a race and I have to stop and re-tie my laces. So this is what I quite like, about the Boa® dial innovation – I don't need to fiddle with my laces.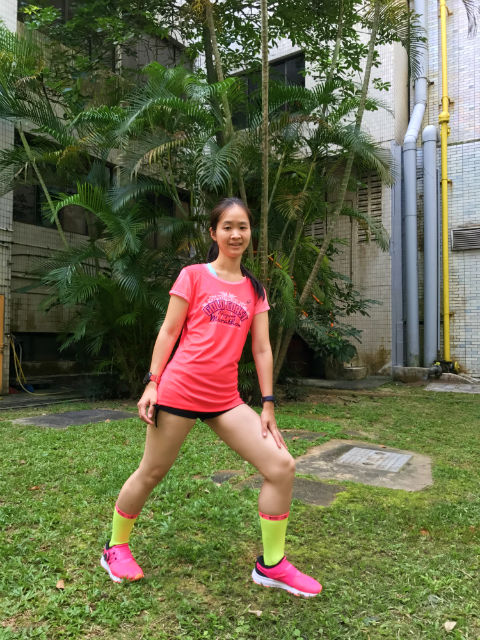 Taking the shoes off, too, is simply just pushing the dial outwards, to loosen the laces. There is no need to have to grapple with possible shoelace knots.
Possible drawbacks of the Boa® System
But while I have not had any problems with the Boa® dial, however, I must mention that those with high arches may prefer to stick to the traditional shoe laces though, as it appears to be possible that the Boa® dial may give the feeling of digging into the side of the feet while running, for those with high arches.
I must admit too, that while I personally had a good impression of the Boa® system, it does have some restrictions. For example, those who prefer to independently tighten their shoes to suit their foot shape, are not able to do that with the Boa® dial, as it only starts from the mid foot and not the front of the foot in the FuelCore Sonic design.
So this means that the traditional shoe laces, which are much more customisable, may still suit these people better. Also, for those who may prefer a looser instep lock for their shoes, the Boa® System may not be suitable, too, as it may cause some degree of heel slip during runs.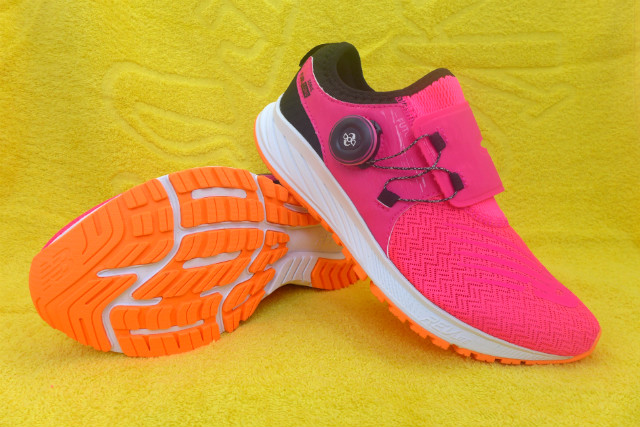 But I can definitely see the appeal of the FuelCore Sonic running shoes for triathletes, in terms of a speedy second transition, from the bike to the run leg. Not needing to tie shoe laces can save some time and possibly make the difference between hitting a new personal best, or just missing out on one, by seconds.
Synthetic mesh upper
Besides the Boa® dial, the FuelCore Sonic also differs from most other running shoes, in that there is no lace or any stitching in the shoe upper. Instead, it is simply made of synthetic mesh.
So as such, when I put on the shoes for the first time, the fitting had felt relatively relaxed and comfortable, and the synthetic mesh seems quite stretchable, to easily accommodate expansion of the feet during running. This feature also suit me quite well, because I have wider feet. But the shoes may not be suitable for those who may prefer a more tight fitting toe box though.
Unlike other shoes, the FuelCore Sonic shoes also does not have a tongue. Instead, there is just a sock upper. I notice that this feature seems to be becoming more apparent in running shoes these days, and it is probably more convenient this way too, because it reduces any possible problems of the tongue sliding around and irritating the foot, during runs.
Cool and comfortable to run
For running, the FuelCore Sonic shoes are quite lightweight, thanks to the solid rubber outsole. There also appears to be sufficient cushioning present, in order to protect my feet and prevent my legs from feeling the impact of the hard pavement during my runs.
But the overall feeling that I had though, when I am running, is that the shoes seem to be relatively firm, with similar amount of cushioning in the heel and the forefoot. As such, these shoes are more suitable for shorter, faster runs, possibly ranging from about 5km races to half marathons. The lightness also ensures that the shoes will not weigh down your feet as you aim to run a personal best time.
To put the weight into perspective, the Men's Size 9.5 weighs just 249 grams, and the heel to toe drop is approximately 6mm.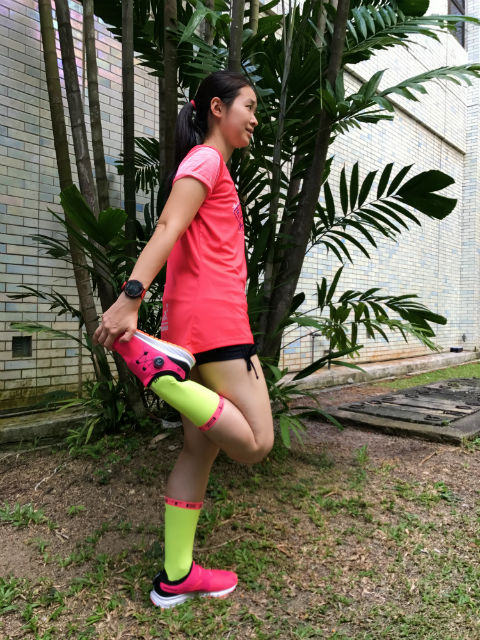 And in order to improve your flexibility during your runs, I noticed that there are also some curved flex grooves spread out throughout the soles of the shoes.
Overall Thoughts
Due to the innovative Boa® fitting system in the FuelCore Sonic, I would say that the FuelCore Sonic shoes may not really suit everyone, but for those who it works for, it is definitely an effective system.
For instance, one group that I can see shoes such as the FuelCore Sonic becoming popular for, is amongst triathletes. In fact, I will probably be taking these shoes along with me, when I myself take part in the TRI-Factor Triathlon, which is happening in a couple of weeks' time, and I will see whether my transition times are indeed faster than average.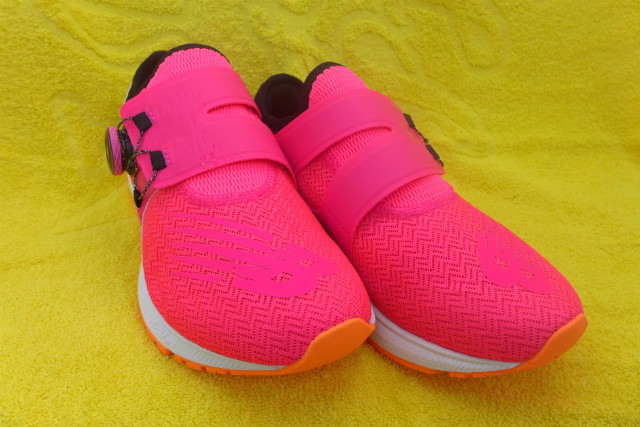 Cost and where to get the shoes
The FuelCore Sonic is now available at New Balance stores across Singapore and the shoes have a retail price of S$149.

other blog posts
Share this page with your friends!