The New Balance Vazee Rush v2 shoes are marketed as being "designed for those who seek to unleash their speed at the gym or on the road."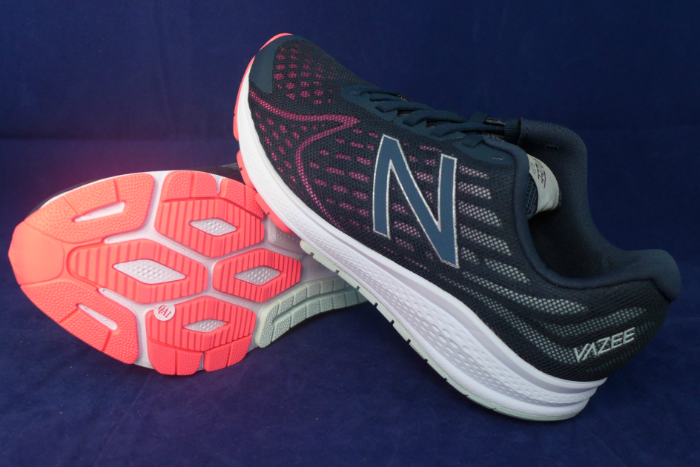 Update to last year's original Vazee Rush model
An update to the original Vazee Rush cushioning shoe model that had initially made its debut last year, these shoes introduce a brand new midsole foam called Rapid Rebound – this is a high rebound foam that is designed to inject new levels of energy and comfort into the shoes, by providing substantially more rebound than New Balance's standard performance foams.
The shoes also have an average weight of 243.8 grams as well as a 6mm heel – toe drop.
Received a pair of the Vazee Rush v2 shoes
I received a pair of the Vazee Rush v2 shoes recently as part of the media pack for the New Balance Run On 2016 race.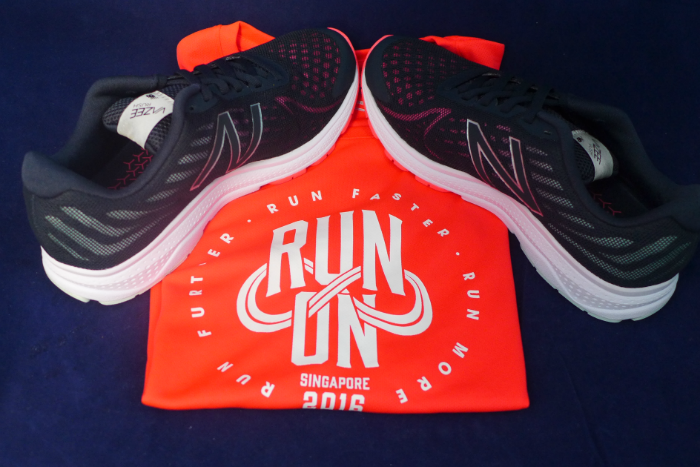 Sleek and slimming appearance 
The pair that had been sent to me is a black colour with some reddish-pink – this has quite a neutral colour combination that can match well with most of my running wardrobe. At the same time, the black colour also has a sleek and slimming feeling to it.
Soft and snug
On wearing the shoes, the first thing I had noticed was that they were extremely soft as compared to some of the other New Balance shoes that I have tried – this is probably due to the mid foot saddle and the no-sew bootie construction which provides a sock-like fit and supportive feel to my feet. In fact my feet had felt really snug.
Lots of room in the toe box
There is also plenty of room inside the toe box for me. My toes felt quite comfortable and snug inside the shoes. As well it is good that there are no tight spots or uncomfortable seams here.
Running with the shoes
I ran the New Balance Run On 2016 race as well as a few other training runs with the Vazee Rush v2 shoes and they are quite comfortable.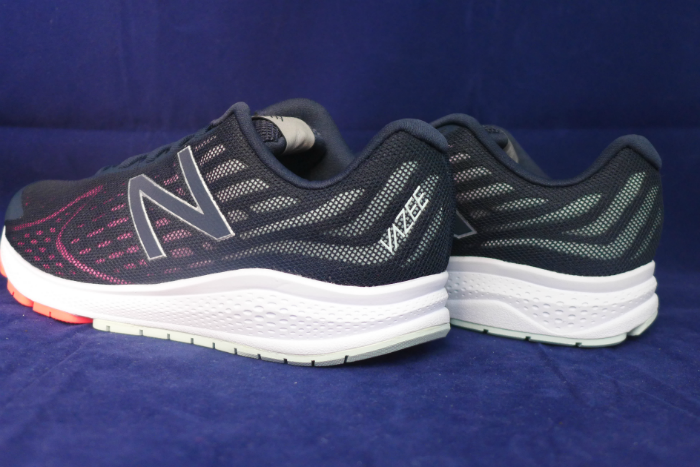 Lots of cushioning especially at the forefoot
I felt that the forefoot has plenty of cushioning to absorb the shock of the hard pavement, but in the heel, there seems to be marginally less cushioning; for me it is still quite ok as I am a mid foot striker but this may not suit heel strikers so well.
Lightweight
As well I also noticed that the shoes are quite light to run in and after running for some time, the shoes do not weigh the feet down. This is thanks to the popular outsole characteristic that is a trademark of the shoes in New Balance's Vazee collection.
The shoes also feature a deconstructed heel counter to complement their sleek design to offer lightweight support without restricting the feet movements. Not only does this help the shoes to feel light, but I also found that my feet were able to move freely inside the shoes and were not really restricted in any way.
Feet can breathe easily

As well the feet are able to breathe quite easily inside the Vazee Rush v2 shoes. Despite running in the heat and humidity of Singapore, the shoes feel comfortable throughout my runs and there is plenty of ventilation going through the shoes for my feet.
Also, there was once when I was caught in the rain when running and I had the New Balance Vazee Rush v2 shoes on. Despite the wetness, my feet could still breathe easily and did not feel damp and constricted at all.
These are all probably thanks to the innovative three layer upper mesh that not only remains incredibly breathable and lightweight but also provides support and movement in all directions when running.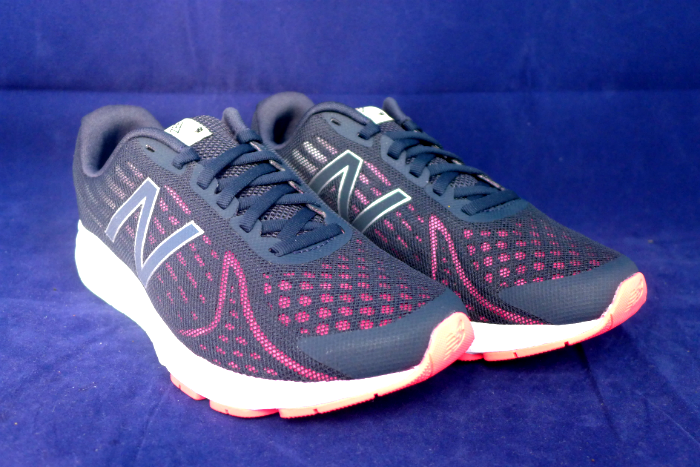 As for the rapid rebound foam present in the shoes, I could feel some bounce, which was substantial enough to prevent any aches and pains in my legs. However it was not as pronounced as in some other shoes.
Overall Thoughts
Fusing together high performance running and versatile training into one sleek package, the New Balance Vazee Rush v2 shoes are quite comfortable for those long runs and races. They are light yet comfortable and will not weigh down the feet after many kilometres of running.
Due to the lightness, they are also a good shoe for doing races and tempo runs where speed is important as well as endurance.
However the friction may not be the best. So the shoes may not be suitable to do high speed or interval workouts.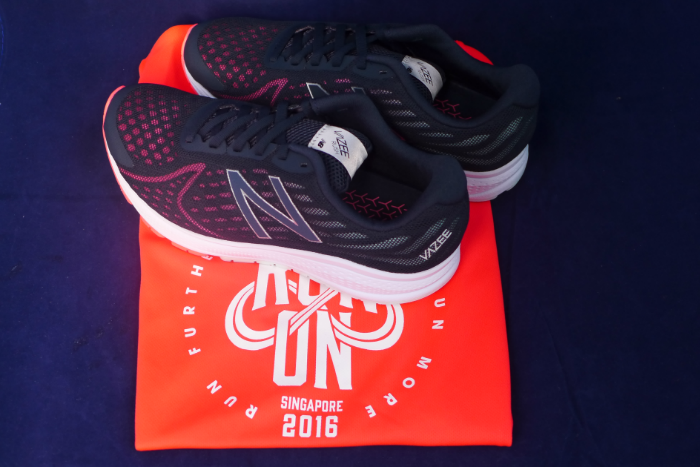 Cost and where to get the shoes
The New Balance Vazee Rush v2 shoes cost $169 per pair and they are available at all New Balance stores and selected authorised resellers across Singapore.

Share this page with your friends!