The Puma Speed Ignite NetFit, the latest running shoe from sports company Puma, comes with infinite lacing styles, to suit your preferences.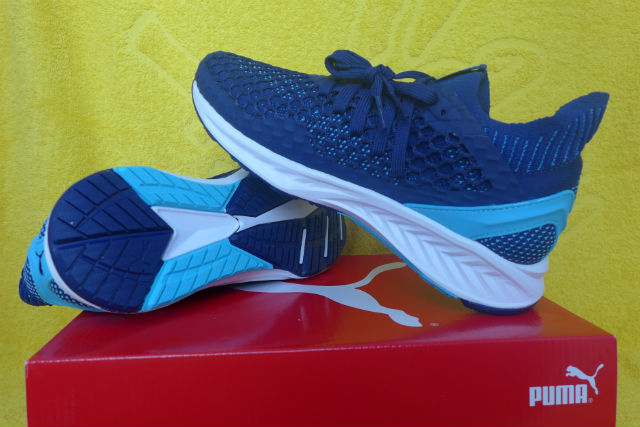 First running shoe that comes with infinite lacing styles
According to Puma, this is the first running shoe that offers a feel that can be altered based on the customer's needs and preferences. This means that regardless of whether you need a shoe for Stability, Narrow Foot, Standard, Heel Support, or Wide Foot, the NetFit will have a lacing system that will suit you.
Explained Puma's Global Marketing Director, Adam Petrick in a Puma press release, "It's a performance innovation that allows for athletes at every level and across a range of sports to create their own, perfectly customised fit."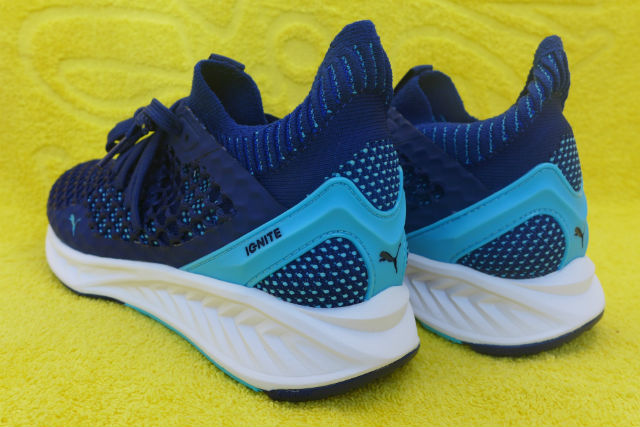 He continued, ""But maybe even more exciting are the opportunities for creativity—anyone can use laces of different colours, widths, lengths and styles to create a personal expression for each individual taste."
NetFit: A customisable lacing system
The NetFit technology is a customisable lacing system that enhances fit and support by combining a high grade engineering net together with a form fitting base material. The mesh allows the runner to lace up the shoe to best suit their needs.
Puma sent me a review unit of the Ignite NetFit recently. Here are my thoughts and comments about the shoes.
A cool looking pair of shoes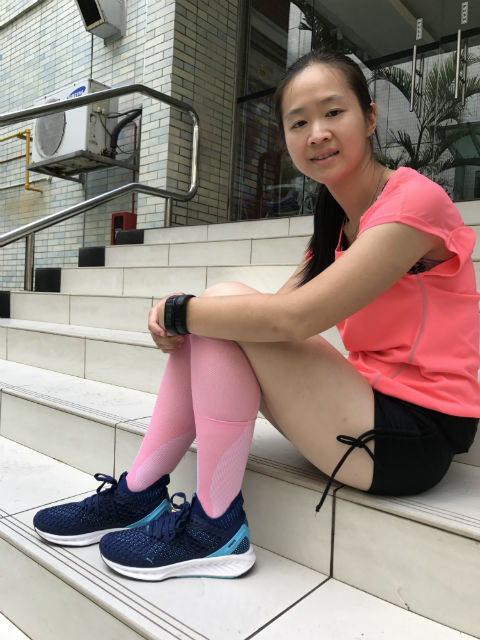 My first impression of the NetFit shoes, when they arrived, was that they looked quite cool – the appearance of the shoe itself is like a sock that is made out of a netted mesh and my first impression of this had been that it was rather eye catching, for a pair of running shoes.
The box even comes with instructions on how to lace up the shoes according to the style that you want – I thought that this was quite interesting and unique and the instructions had seemed clear enough to follow, as well. My review unit came in a navy blue colour.
Upon looking at the various lacing styles available, I had decided to go with the standard lacing that the shoes came with, as I have neutral feet which are of a rather standard width, and so I had felt that these would be the best fit for me.
Putting the shoes on
Putting on the shoes for the first time, I had thought that these were rather comfortable. The netted mesh is quite stretchy and feels just like a sock. This helps the shoe to be easily moulded to the feet, for a good fit.
The shoes also do not have a tongue, which helps in terms of the comfort and ease of slipping the shoes onto my feet.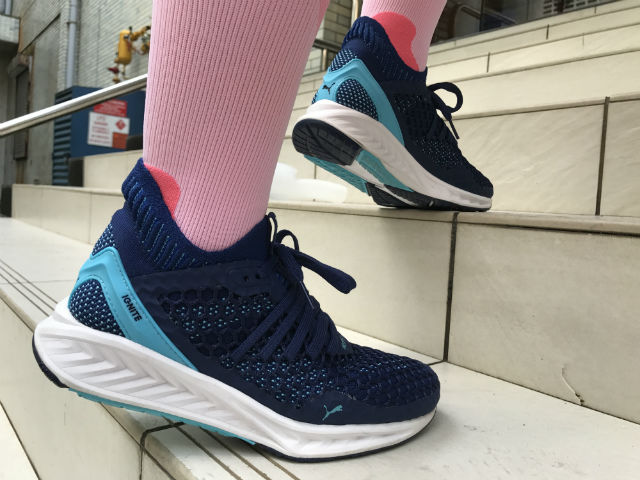 Running with the Puma Ignite NetFit shoes
Running with the Puma Ignite NetFit shoes was also quite a comfortable experience. I did a few runs with the Ignite NetFit shoes, with the shortest being about 5km and the longest being roughly about 12km.
I found that the midsoles provide a reasonably soft yet still firm landing, and there is also a slight bit of a bounce when I am running. This is thanks to the responsive Dual layer IGNITE Foam that is present in the shoes.
At the same time, the rubber outsoles also provide a good amount of durability and traction during my runs.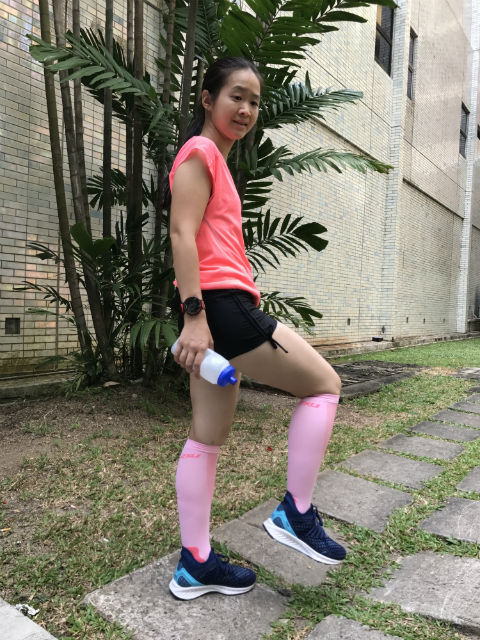 The heel to toe drop is 6mm but the shoes feel as though they are closer to the ground than the 6mm figure seems to indicate, though.
However, despite the Puma Ignite NetFit shoes being called a 'speed' shoe, I found them to be a little on the heavy side and so, are quite chunky to run fast in. To put things into perspective, the Men's size 10.5 weighs in at 303 grams. So these shoes could be lighter if they are to be used for speed runs and track work.
Instead of shorter, speed runs, I would probably prefer to use these shoes for my longer runs, due to the cushioning and comfort that the shoe provides in terms of protecting my feet.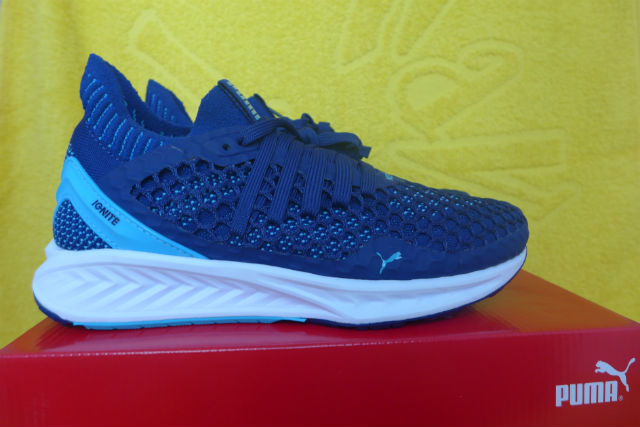 Cost and where to get the shoes
The Puma Ignite NetFit shoes are available at Puma stores across Singapore and they have a retail price of S$269.

Share this page with your friends!