The 25th edition of the Run for Hope took place this morning at the Singapore Sports Hub with two categories – a 3.5km Fun Run and a 10km Race, in order to cater to runners of varying abilities.
Click here to view the Run For Hope 2018 photos.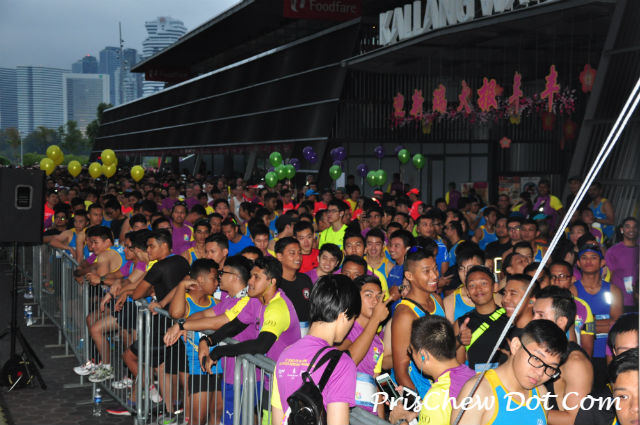 Organised by the Four Seasons Hotels Group, Regent Singapore & National Cancer Centre Singapore 
An annual run organised by Four Seasons Hotels Group, Regent Singapore and the National Cancer Centre Singapore, the Run for Hope aims to raise awareness and support for cancer research.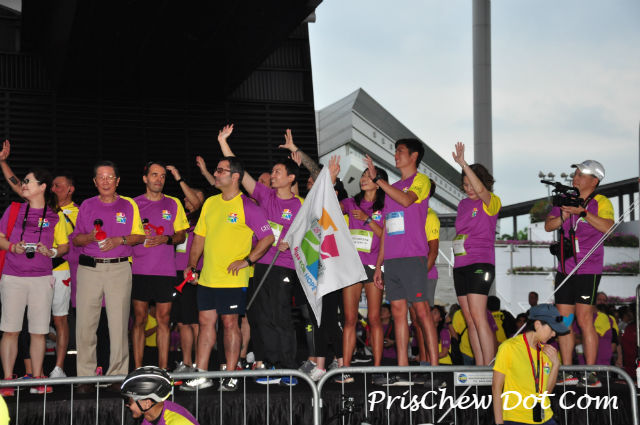 Today, with more than 10,000 people being diagnosed with cancer each year and the disease accounting for one in every four deaths in Singapore, it is no longer rare to find someone you know or love, who is or was affected by cancer.
A lot of runners can identify with the cause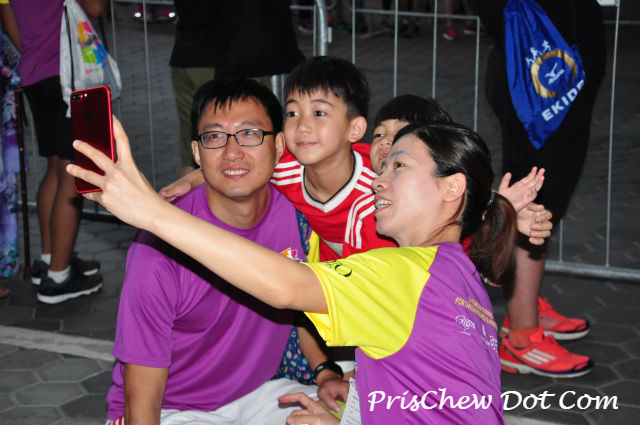 This is a cause that many runners can identify with. Said Glen Goh, 25, an engineer, "A lot of people suffer from cancer in Singapore and Asia, so I think that it is really important to raise awareness for this cause."
He added, "Personally I do not have any friends suffering from cancer – thankfully, but knowing how many people this disease affects in Singapore, I am still compelled to play my part and I can feel the support and encouragement for these people, and I do hope that more people can step up and help as well."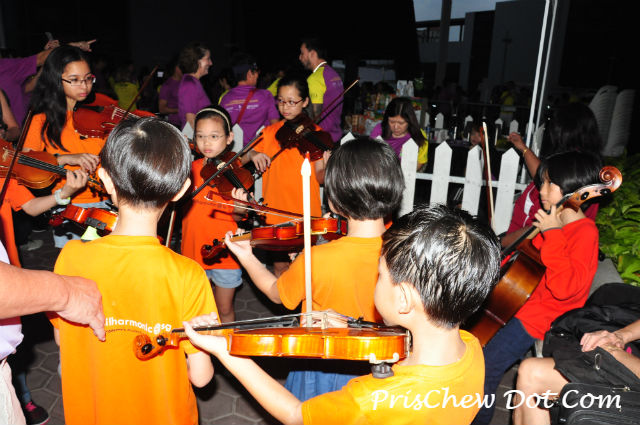 Sarah Schneider, 41, an IT software developer, also agreed. She said, "We all know someone with cancer so it is very important to keep on finding new ways to deal with and cure cancer."
She continued, "I dedicated this run today, to my mum. She had breast cancer 10 years ago, but she is all clear now. Besides my mum, one of my good friends was also diagnosed with cancer. He has Hodgkin Lymphoma (cancer of the blood) and he is still in the middle of his battle."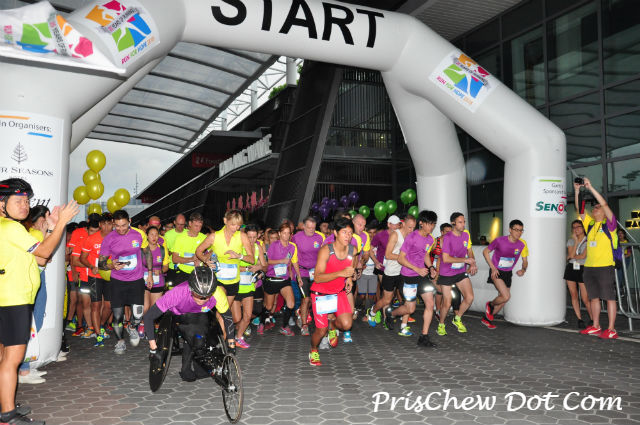 A cure for cancer may be found someday
With continuing advances in science and robust cancer research activities, the Run for Hope organisers remain hopeful that a cure for cancer can eventually be found.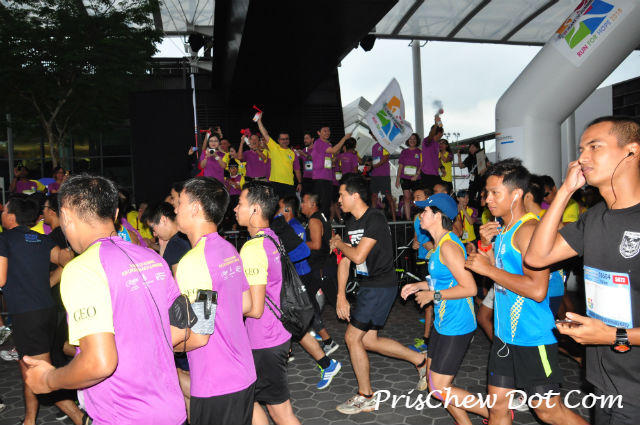 Said Wes Mullin, an 18 year old runner who recently completed his A Levels at the Tanglin Thrust School, "The more money we can pour into cancer research, the better. There is only so much that we know about cancer now, but cancer is fast gaining ground as the No 1 killer in the world. The more that's done to find out why people get cancer and to cure it, the better things will be."
Personally, with my mother currently fighting brain cancer since August 2014, and my grandfather having succumbed to lung cancer a few years ago in November 2014, I am also keeping my fingers crossed that cancer can someday be cured and eradicated from the world.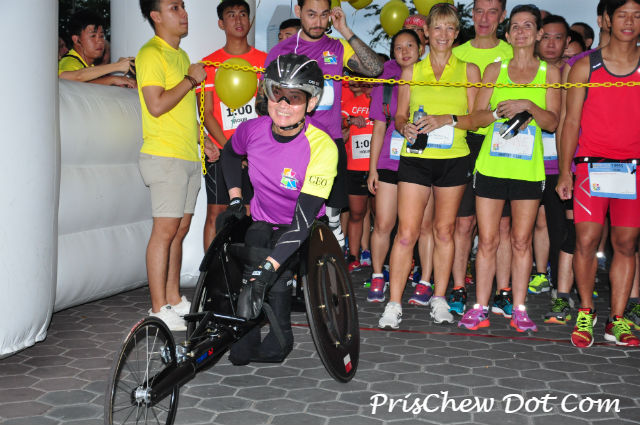 10km Race flagged off late
The 10km race was scheduled to flag off at 7.15am, but it was unfortunately delayed for 15minutes – and this had irked some of the runners slightly.
Said Tom Barbee, 54, a Chemist at Exxon Mobil, "I like races that actually start at the time that they say they are going to start, but other than that, it was a well organised race. The route was fine and the scenery was beautiful."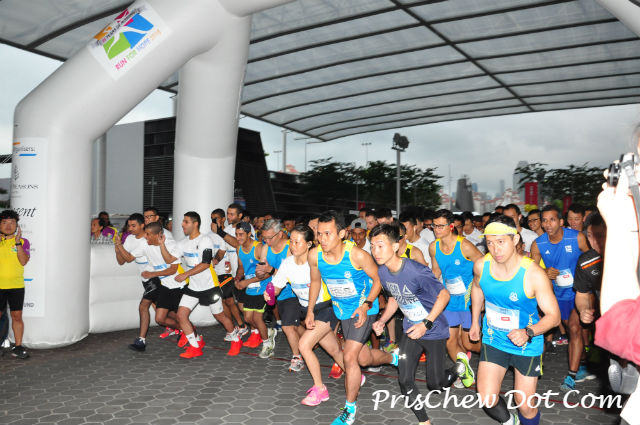 A well organised 10km Race
Added Sarah, "The organisation was pretty good, but they started the run 15min late, which is not so great. But apart from that, everything went really well. The course was very well marked and there were a lot of great supporters which was very good."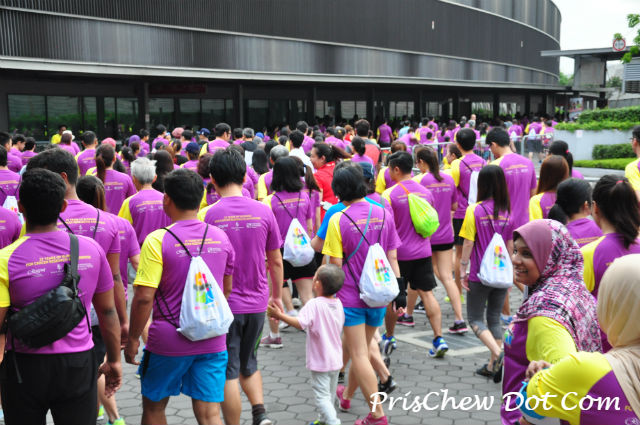 She continued, "But I think that the markings were a bit off though; I think the race had been a bit longer than 10km."
The GPS recordings of many of my friends who had also taken part in Run for Hope, coincided with Sarah's comments too; many of them measured the course as being about 10.8km long.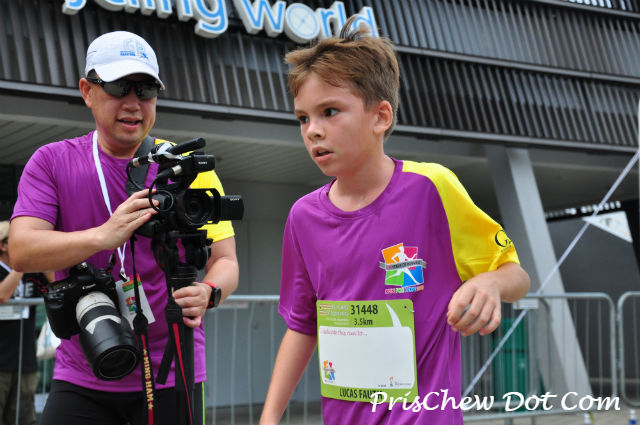 Continued Sarah, "But I am happy with my time though. I wanted to do 45min and I did 45min 30sec. So that went well."
But the 3.5km Fun Run had flagged off on time, though, with a few national athletes such as wake-boarder Sasha Christian and high-jumper Michelle Sng taking part in this category – to show their support for the cause.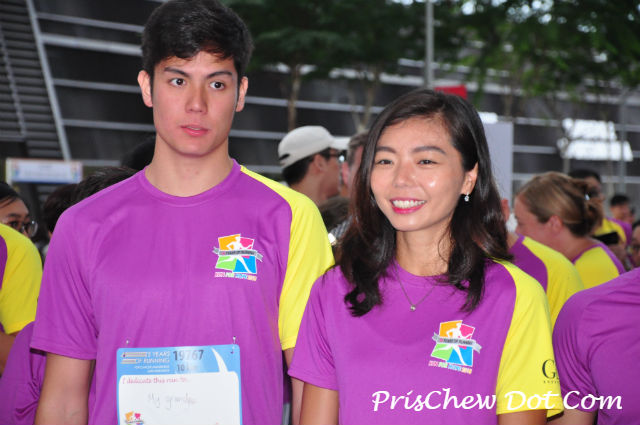 Wes too, who had participated in the 10km category, also had a great experience at the run.
Everything went smoothly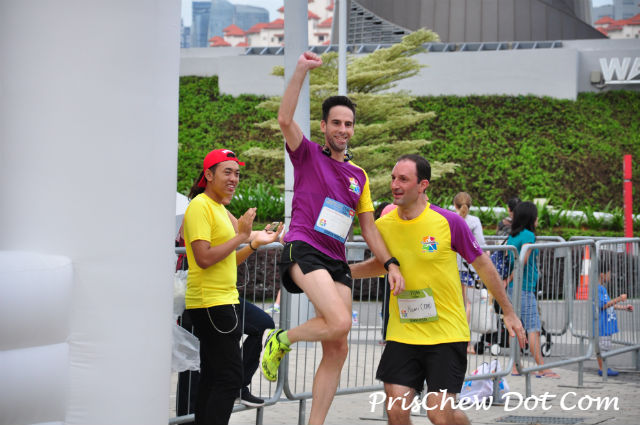 Said Wes, "The route was good and the planning was great – I don't think that anyone could have got lost! There were cones and marshals everywhere. But maybe the water points could have been more frequent though; having one every 2km would be good."
Wes added, "But apart from that, everything went really smoothly apart from the late start. The weather was also nice; it threatened to rain but luckily it did not rain. It was a very cool day for a run though. I am glad that it was not sunny."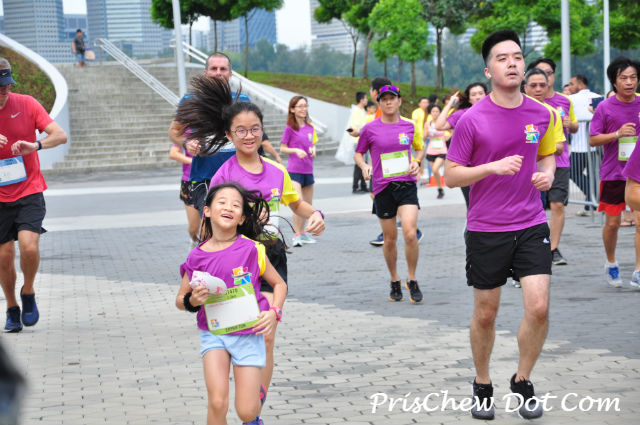 Glen however, pointed out that there had been some narrow pathways along the route. He said "The route was good with few obstacles, but a few of the pathways were quite narrow so we had to run in single file. But other than that, it was a smooth run."
Continued Glen, "I also liked the fact that the route this year went in an anticlockwise direction to the previous years' route so this was something a little bit different as well."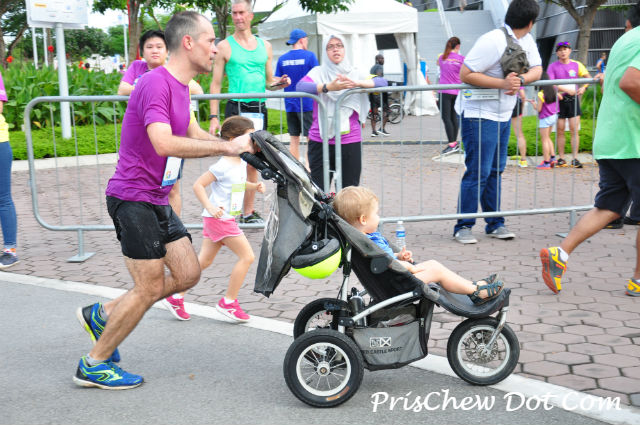 Lots to see and do at the post race carnival
After the run, there was plenty to see and do for the runners, at the race village. Upon completing the race, runners were given a bottle of mineral water and a banana.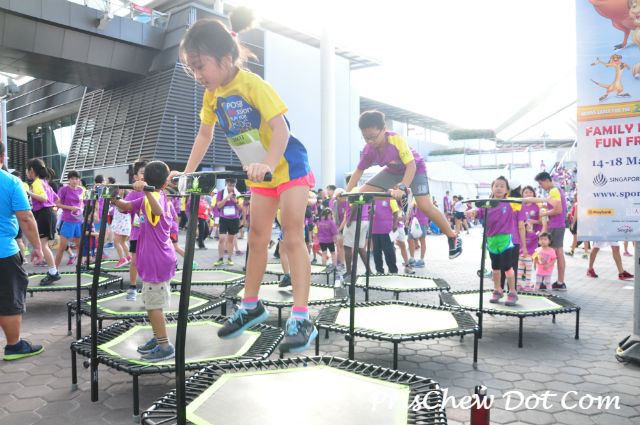 As well, there was also a free-flow of Vitagen at the post-race village for runners to re-hydrate themselves, too. But I unfortunately didn't see the Milo Van anywhere in sight though – my favourite beverage had appeared at the past few editions of the Run for Hope.
A mini exhibition in a bus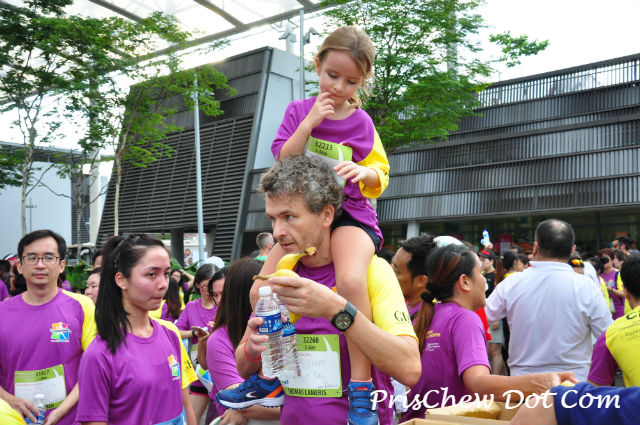 And to educate runners about the various types of cancer, the National Cancer Centre Singapore had a mini exhibition inside a bus that was parked on-site.
Upon entering the bus, we were given a short quiz and had to walk around to find out the answers to the questions.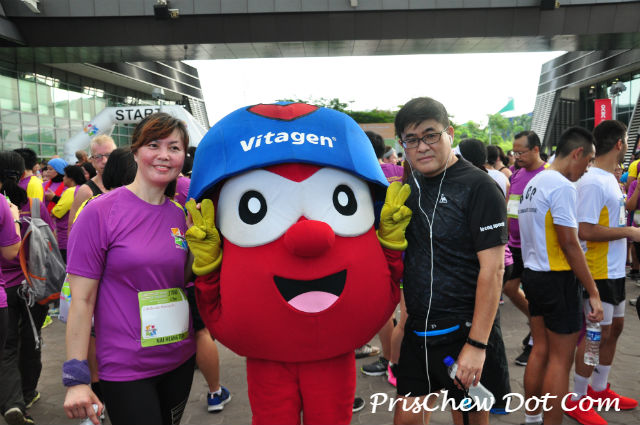 These questions had all been relating to information about the various types of cancer and prevention methods, such as how often to do a self-examination to check for breast cancer, and whether a healthy diet and regular exercise can help to reduce your chances of getting cancer.
As well, we could also check our body mass index (BMI) on the bus, in order to see how healthy we are.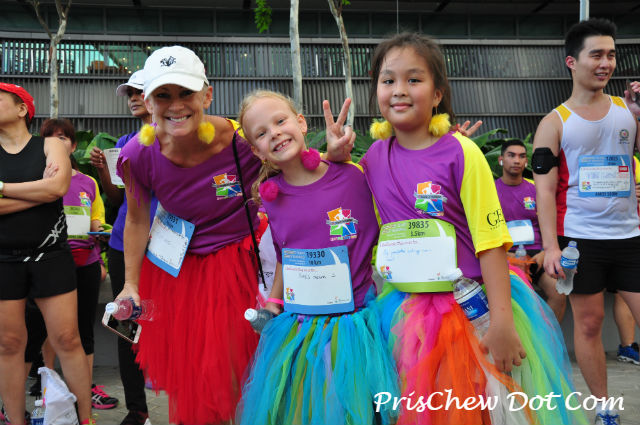 Upon completing the quiz and stepping off a bus, we received a small gift from the National Cancer Centre Singapore that contained items such as a magazine and a packet of tissue paper.
I had thought that this exhibition was very informative and from it, I learnt more about the different types of cancer and what to look out for, in order to ward myself against cancer as much as I can, and also increase my survival chances.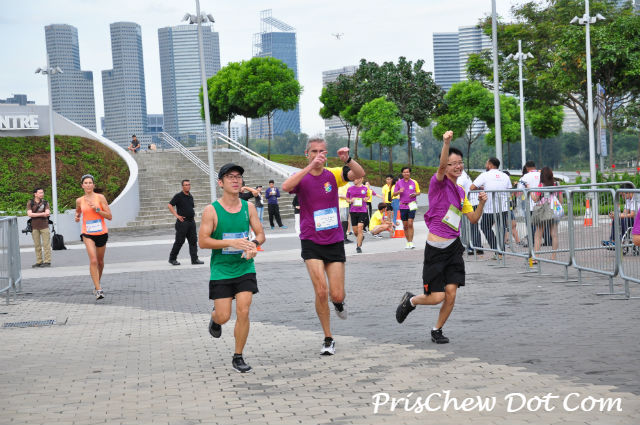 As well, I had also thought that the bus format of the exhibition was rather interesting and unique, too.
Some Stage Games
I noticed that a few stage games were also played to keep the runners entertained after their morning workout and they had looked rather fun. But I didn't stay on for these, though.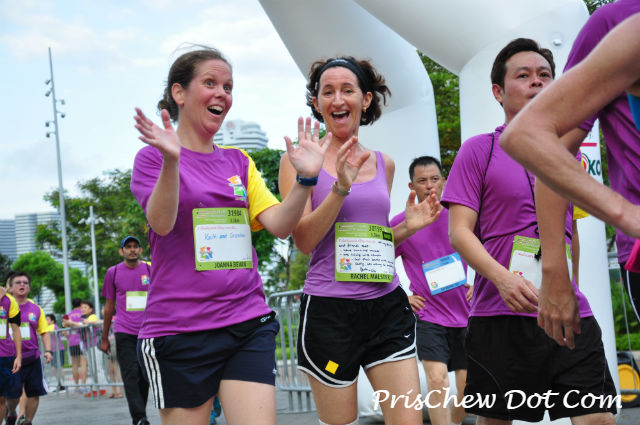 The annual Run for Hope is a great run that's organised for a good and meaningful cause.

Click here to view the Run For Hope 2018 photos.
other blog posts
Share this page with your friends!