The second edition of Run for Light takes place on 14 January 2017 at Gardens by the Bay.
Jointly organised by Ideas Room Consulting Pte Ltd and Linburger & Wolfe, this Run for the second consecutive year, is being held in support of the Guide Dogs Association of the Blind. Since its inception, the Run for Light aims to be the guiding light for the visually impaired individuals and the second edition will see the Santan Pharmaceutical Company as the official vision care sponsor for the event.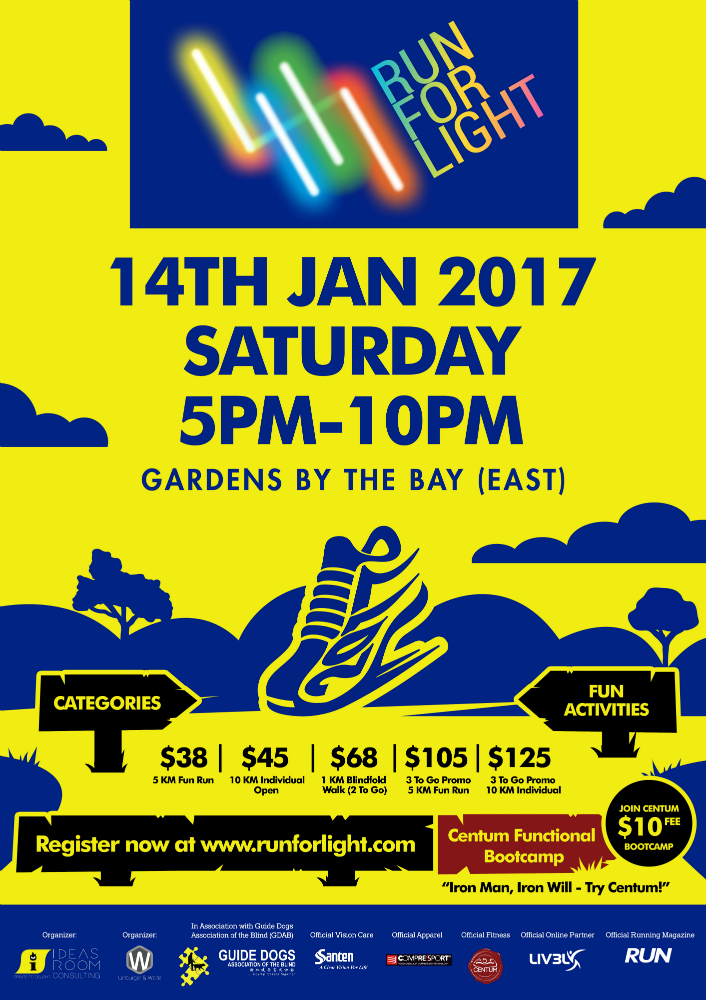 2015 event was a success
The inaugural 2015 event was a success, drawing 3,000 runners as well as popular local bands The Sam Willows, SuperFly and Jack & Rai, to keep the crowd entertained throughout the race evening.
Three categories in the 2017 event
There are three different categories for the upcoming 2017 event and these are as follows.
1km blindfold walk  – This category holds symbolic purpose and 100 pairs of runners will be taking part. One person is to be blindfolded and he or she will be led by his or her sighted team mate. The aim is to offer fully sighted people the chance to experience walking in total darkness and empathising with the plight of the visually impaired in our fast paced society.
5km fun run – This is a non-competitive category targeted at those who like a leisure run amidst the iconic setting of the Gardens by the Bay.
10km competitive run – This is a competitive category where prizes will be given out to the top five male and female finishers.
The organisers hope that the both the 5km and 10km runs will give participants the chance to run in appreciation of visually impaired individuals.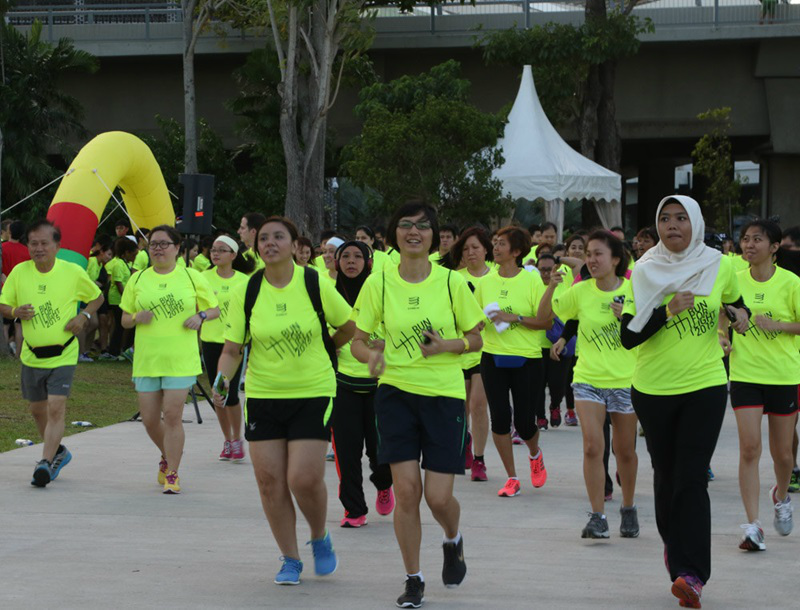 Hoping to attract 5,000 runners
The organisers are aiming to attract about 5,000 runners.
Runners Entitlements
Runners entitlements will comprise of an event tee shirt, finisher medal and a draw string sling bag, amongst others. The first 500 registered runners will also get a limited edition tee shirt.
Registration Fees
Registration fees will start at $38 for the 5km Fun Run.
Here is a full breakdown of the registration rates for the event.
Blindfold Walk and other promotional activities
To promote the event, there will be a blindfold walk at Orchard Road comprising of participants and volunteers in the early part of November. More workshops and promotional events will follow suit too.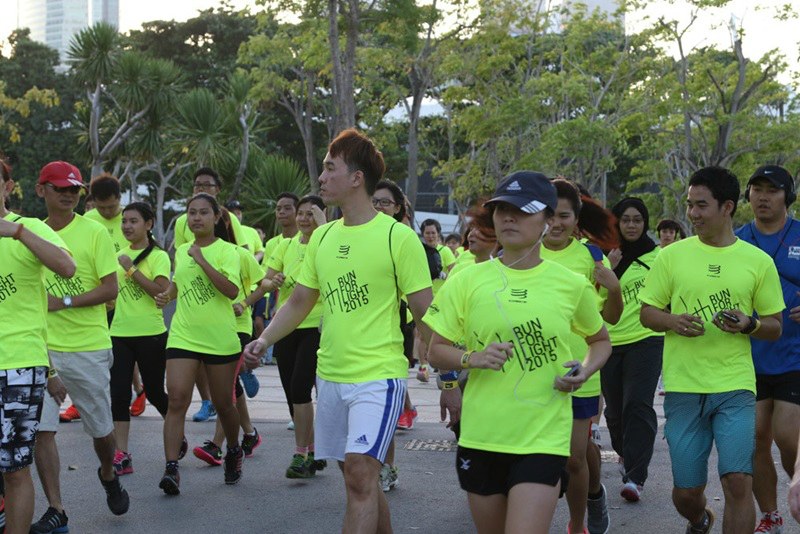 Registrations are open
Registration for the Run for Light is now open and runners can sign up at www.runforlight.com.
For those who wish to donate to the cause, you may do so at https://give.asia/donate/new/support_guide_dogs_association_of_the_blind_ltd?utm_source=give _widget#/steps/form.

Share this page with your friends!