When she was young, Lim Baoying used to be a sedentary kid and she was not into sports at all.
Said Baoying, 35, a sports doctor at Changi General Hospital, "I started running in Junior College. Before that I didn't do any sports. I was a sedentary kid and I did arts & craft as an ECA (extra curricular activity). I only took up running because I was not happy that I was always last in class in the NAPFA (National Physical Fitness Award) test. So I thought I would do something about it. That was the catalyst."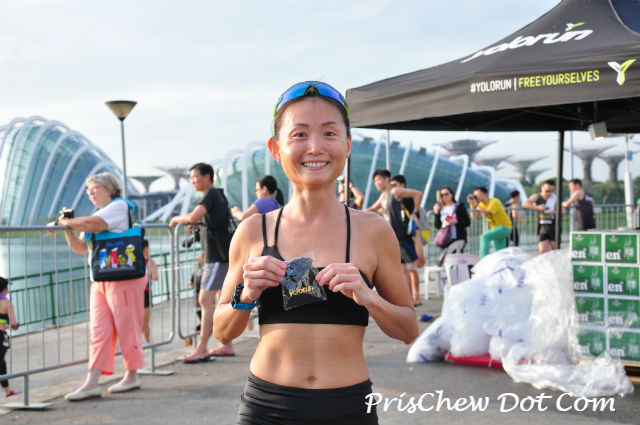 In secondary school, she joined NPCC (National Police Cadet Corps) as her ECA and was made a PTI (physical training instructor) for her final two years.
Said Baoying, "That meant that I had no choice but to keep fit so I started running there. But I only picked up running more seriously in junior college though."
Running helps to clear her mind
Today she loves running. Said Baoying, "Running gives me space to think about what I want and helps me to clear my mind. It is an outlet for me to diffuse stress from work too."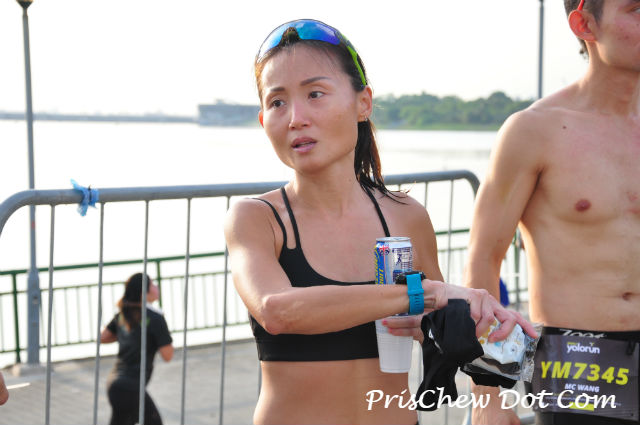 Memorable running races
One of Baoying's most memorable running races had been when she broke the four hour mark in a marathon for the first time. That was at the Tokyo Marathon in 2010. She said, "It was the first time I was totally wrapped up, in a long sleeve top and gloves for a marathon."
She added, "The finish was also very hilly and I was constantly checking the time to beat the clock. I knew I could get a sub four hour finish but it was not easy. So when I finished, I was crying at the end."
Today her full marathon personal best is 3hr 13min 55sec.
Does triathlons too
But besides running these days, Baoying also does triathlon, and she unexpectedly won her age group at the Ironman 70.3 race in Putrajaya, Malaysia a couple of years ago too.
Said Baoying, "I did a horrible swim and took almost 50 minutes. Then my bike leg was not strong either and my run was not good as well but I ended up being faster than the other people and I came first. I did not expect it. In fact I went home and it was nice of Ironman to send me the trophy all the way from Putrajaya."
Her Training 
Baoying's training is evenly split up between her swimming, biking and running. She does not train with a club but she has a coach who draws out an online programme for her. She said, "So that means I need lots of discipline on my own to train. Sometimes I have a running buddy though."
For her running, she clocks about 50 plus kilometres per week, doing about two to three sessions.
Baoying admits that she has been neglecting her long runs and that she doesn't like using the track, but she does a lot of tempo runs and speed run interval sets. She clocks about 10km on her tempo runs and roughly five to six kilometres on her speed interval sets.
Additionally, her swims and bike rides are also about two or three sessions each week. She said, "That is enough for me to do double sessions on some days. I take a rest day once in every few weeks."
Her bike sessions last a minimum of one hour, and she clocks at least 30km. When she is training for an Ironman race though, her rides can be as long as 180km.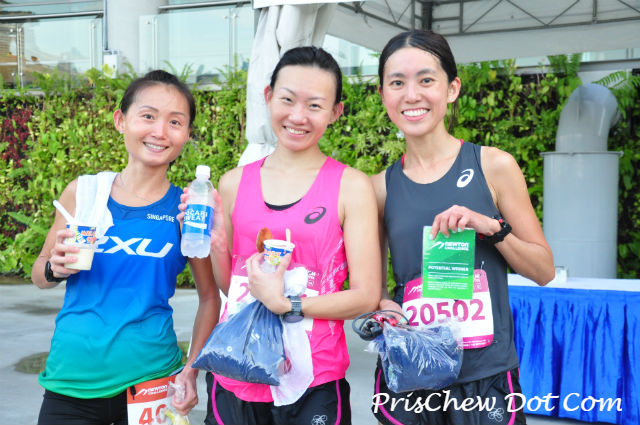 As well, she also incorporates body weight training into her bike and run sets, but admits that she does not do this regularly enough.
Running is all about consistency
To get faster at running, Baoying stresses that it is all about consistency. She said, "I have been running for 10 – 20 years and have never stopped. So consistency is the word."
She also pointed out that discipline is important too, in order to be able to clock those running sessions on a regular basis.
Said Baoying, "You have to be disciplined to train, unless you are talented of course, but then talent runs out too, so consistency is still the most important thing."
Baoying added, "But you also need to be able to train fast too, in order to get fast. But be careful not to do too much fast training too soon, because you will need to improve your aerobic base first. Speed sessions on the track or tempo runs are important to improve your timings."
Need to spend time on family and career as well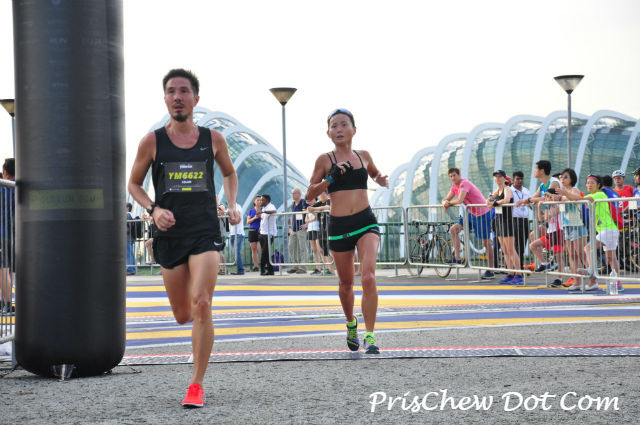 But Baoying feels that runners generally plateau out in terms of improving their running times after a while because there is only so much that recreational runners can train, especially with a full time job and family commitments as well.
She said, "You cannot always focus on training; you need to spend time with your family and building up a career as well."
Share this page with your friends!