Burton He initially began running to keep fit.
One thing led to another though, and these days Burton finds himself addicted to running and improving his timings.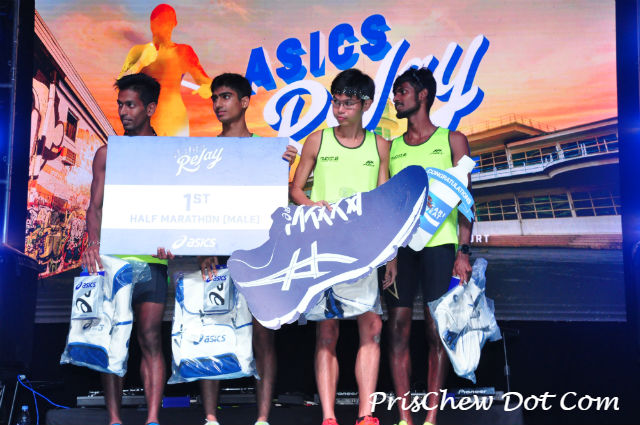 Loves the adrenaline rush in running
Said Burton, 27, an IT student at SIM University, "I picked up running in 2008; that was during my ITE days. But after getting fitter, I wanted to be more competitive in running so I kept on improving myself. I think the adrenaline rush pushes me to want to do better and keep on bettering my timings.
These days too, Burton has picked up some podium prizes for his running, including coming first for the NS Men's category at the Home Team NS Real Run 10km category last month, and the Race Against Cancer 10km Team category in 2014.
As well, he also won the 21.1km category at last Sunday's ASICS Relay Singapore, together with his three team mates Haja Muyiz, Karthic Harish and Shah Meroz. Each runner had contributed 5.25km of running.
Said Burton, "I like running team races because it's good for building camaraderie with my team mates."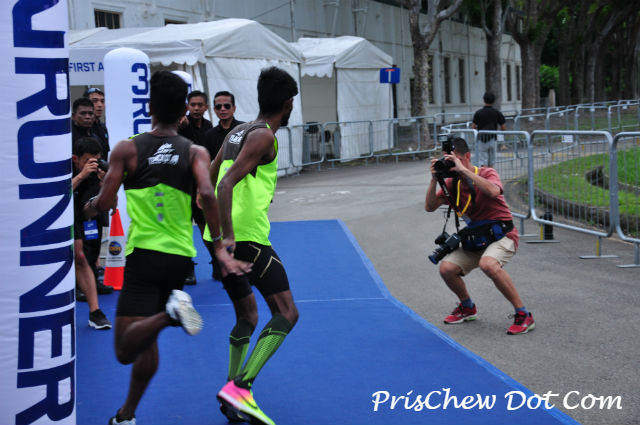 Burton likes the 10km distance because 10km is fast and quick, and he feels that he has speed rather than the endurance. His 10km personal best time is a rather speedy 35min 44sec.
Has a structured training programme with TrackStar Athletics
To become so fast at running, Burton has a structured programme and trains with TrackStar Athletics – an elite athletics personal training and coaching company that had been initially founded in 2000 by elite coach Elangovan.
His weekly mileage is roughly 70 – 80km and he runs an average of 10km each day, about six to seven times per week. Most of his runs are done in the evenings.
Said Burton, "My training is a mix of easy runs, tempo and speed workouts on the track. I run three times a week at the Ngee Ann Poly sports track."
Burton's interval training is dependent on what his coach dishes out to him at sessions. But types of sessions that he does, can include about six to eight reps of 1km or 2km all-out sets, with roughly about three to five minutes of rest in between each set.
He added, "The rest of my runs are done on road. My easy runs last about 80 – 90min and I cover about 15 – 18km in that amount of time. My short runs are 10km or lesser."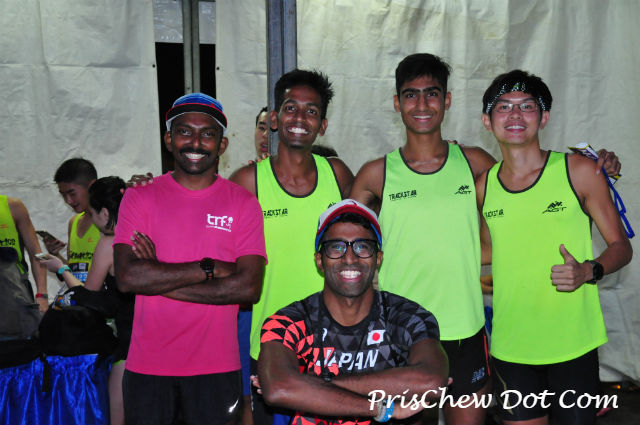 Have a structured plan and be patient in running
Having a structured training plan like he does, is important in order to see improvement in running, stresses Burton.
He said, "To run fast, I would think it's important to have a structured plan, and also to be patient with how you train. It takes time and hard work to see progress and results."
Continued Burton, "Basically running in fact, is all about nothing but patience if you want to improve. If you enjoy your training runs, the results will come, over time."
Sets aside 2 – 3 hours to train daily
To juggle his training with his IT studies, Burton would set aside a mandatory 2 – 3 hours per day to run in the evenings. The rest of his time is spent attending classes, as well as completing assignments and studying for tests and exams.
Does strength work in the gym
Besides running, Burton also does strength and conditioning at the gym, in order to prevent injuries.
He said "I do squats and weights at the gym."
Doing such strength exercises typically help to address weaknesses in endurance runners, namely the muscle imbalances, mobility impairments and the weakness in the core, thus creating a stronger body that is able to withstand many miles of running.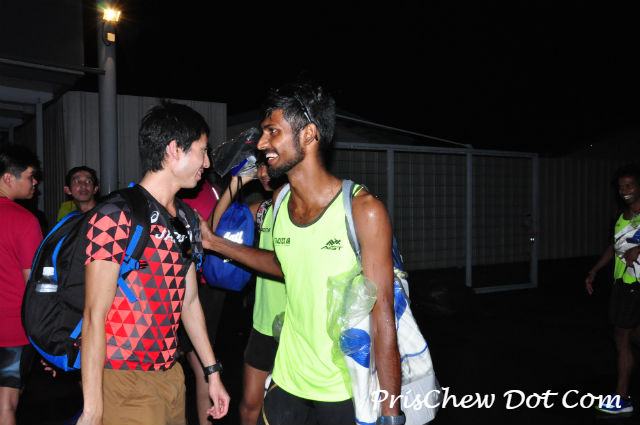 Listen to your body
But ultimately though, Burton stressed that in running, the most important thing that runners can do, is to listen to their bodies at all times, and know when to run and when to take it easy, or have a rest from running altogether.
Said Burton, "I listen to my body and when something is not right, I will take a rest."

Share this page with your friends!