Originally from Inner Mongolia, she was a national hockey player representing Singapore 10 years ago, but Anne Qi Hui tried running one day, simply out of curiosity – and grew to love it.
Now a marathoner and fitness trainer Anne has definitely come a very long way since then, because her love for running has definitely grown on her. Today, this amazing young woman is Singapore's top female marathon runner and can effortlessly complete the entire 42km distance in less than three hours.
I caught up with Anne Qi Hui, 32, recently and spoke to her about her love for running and had her share some running tips for readers.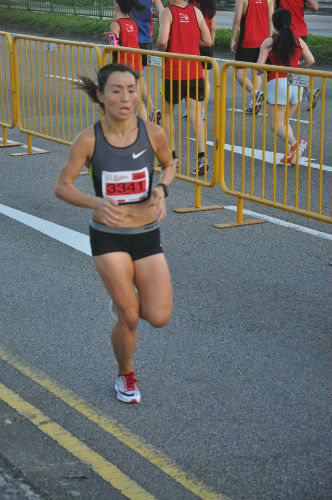 What races have you won recently?
I have won quite a few marathons, half marathons, 10km and 5km races in Singapore.
This year, I won the Sundown Marathon (21km, women's category) in 1 hour and 27 minutes.
I have also won the Standard Chartered Marathon (42km, women's category) for the last four years. In 2012, my time was 3 hours and 17 minutes.
What originally inspired you to take up distance running?
The love of running was started when I was a kid.  I used to run back home from my grandparents' house when I was five. My dad told me it was about 5km. In 2002, I tried the marathon out of curiosity.
What is your biggest challenge in running?
It is coming out of my "comfort zone." Sometimes I enjoy my lazy jogs too much instead of training to improve myself.
What was the most memorable race for you?
It was the Berlin marathon in 2008. I did my personal best in two hours and 50 minutes and I think I came 16th in the women's open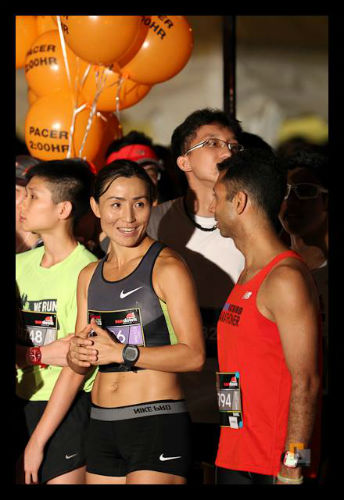 What is your current personal best for the marathon?
I ran the Hong Kong marathon "Asian Championship" in Feb 2013 in two hours and 59 minutes.
And what's your secret to achieving such incredible
timings

in races?

No secret at all. Running is part of my life.
What is your
diet

usually like?

I eat lots of fish and vegetables, either raw or cooked very lightly. I stay clear of fried foods and soda drinks. I believe that you should eat right and don't eat unhealthy foods even if it's only just a small amount. For example, I don't eat cakes even if it's only a small piece and I don't eat fried fish even if it's only once a month.
Besides
running

, what other sports are you involved in?

I used to play hockey for Singapore and I love to play tennis and do inline skating, but I don't do these often nowadays. Instead, I enjoy chilling out at the beach after a run or after a long, busy week.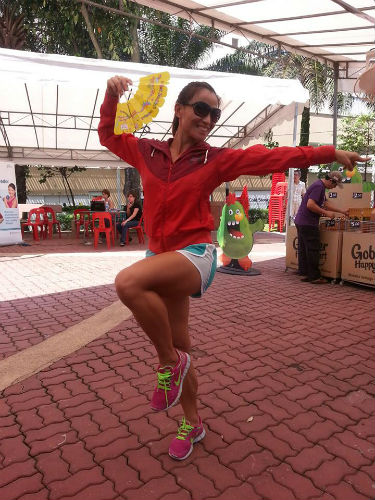 Do you feel that distance running is still predominantly a male sport?
I have never thought of it as being a male sport. Males and females are both equals.
With
running

being such a big part of your life, how do you manage to fit in other activities?

Plan your time. This will make everything so much easier to fit in. For my free time, I spend it with my family and loved ones.
Any

running tips

that you may have for those new to running?
Here are some running tips: Choose the coolest time of the day to run, start easy and don't forget your water.

*All photos reproduced with permission from Anne Qi Hui
Get some tips from top male runner, Mok Ying Ren!
Or find out about Mok's Olympic dream.
INTERESTED IN MY OTHER INTERVIEWS?
Share this page with your friends!