Billed as the ultimate running pass, the U Run All Access package 2017 allows avid runners who are also NTUC members, to take part in multiple races by purchasing three run credits at a one-off affordable price.
And this year, runners are set to have more choices – because the Fun Package has been launched, alongside the currently existing Competitive Package – which is making a return.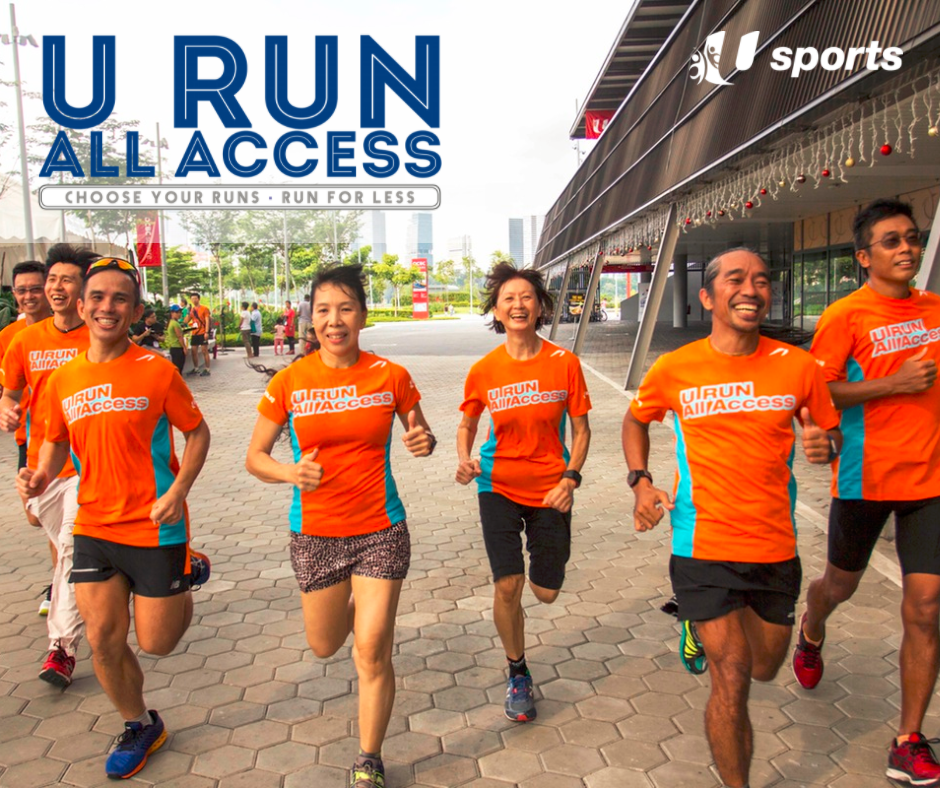 Fun Package
Newly launched this year, the Fun package aims to cater to participants who wish to enjoy the running experience and soak up the atmosphere together with their loved ones. The type of runs under this package include a mixture of themed runs and other types of fun runs, which encourage runners to simply have a good time and to strengthen bonds, friendships and relationships with each other.
Runners who register under this package can take part in the following running events.
Pokemon Run
Men's Health Urbanathlon
Safari Zoo Run
Puma Night Run
Blacklight Run
Garfield Run
My Little Pony Friendship Run
Marina Run
Income Eco Run
CSC Run by the Bay
This package costs $198 for three running events. Additional run credits are able to be purchased at $62 per credit.
Competitive Package
The competitive package, which is similar to previous years, allows runners to pick from a list of 11 of the key competitive races on the Singapore calendar. Types of runs under this package are mainly timed distance runs, and they targeted at runners who are aiming for a personal best or to push their limits in running.
The runs that package holders in this category can choose from, are as follows:
Marina Run
Sundown Marathon
2XU Compression Run
Income Eco Run
TRI-Factor Run
CSC Run by the Bay
Pocari Sweat Run
Newton Challenge
Puma Night Run
Garfield Run
My Little Pony Friendship Run
This package costs $168 for three running events. Additional run credits are able to be purchased at $52 per credit.
Running events may be subject to changes
However, do note that the running events are subject to changes, inclusions and removal by U Sports, the organisers, though.
What runners will receive
Each of the packages include three run credits, for runners to choose three races of their choice. Also, even if the race is sold out, registrations through U Run All Access will still guarantee the runner a spot in the race.
All U Run All Access package holders – regardless of their package – will have access to training sessions by seasoned runners, and workshops organised by the U Sports team. These trainings and workshops are targeted at helping runners to improve their efficiency and get better in running, and will benefit both seasoned runners as well as runners who are just getting involved in the sport.
Package holders can also have access to the U Sports running community – U Sports puts together regular runs at Velocity, One Marina Boulevard and DownTown East, package holders will be able to attend these sessions and bond with fellow runners at the same time. This could be a great way to meet new like-minded friends.
Non NTUC members
Non NTUC members can apply for an NTUC membership at $117 per year – on top of buying the run credits – and get to enjoy not just the U Run All Access package, but also many other islandwide benefits that NTUC members are entitled to, including discounts at major retail and food & beverage outlets in Singapore.
And if you are below the age of 25, though, you can purchase a bundled deal with up to three years of nEbO membership at $180 for the Competitive package and $210 for the Fun package.
For more details and to sign up
Find out more details and sign up for the U Run All Access Package, go to:
https://www.usports.com.sg/events/u-run-all-access-2017-2/ 
Registrations for the 2017 U Run All Access package end on 28 February 2017.

Images are courtesy of U SPORTS.
Share this page with your friends!