Come the first weekend of December, the nation's largest mass-participation running event, the Standard Chartered Marathon Singapore (SCMS), will be taking place – for the 14th consecutive year.
COMMUNITY-FOCUSED THEME
This year's event has a community-focused theme, This Year We Race As One, to celebrate the thousands of runners who have continued to play a vital role in the continued success of the SCMS over the years.
KIDS DASH HAS BEEN MOVED TO SATURDAY 5 DECEMBER
While the adult categories – the Full Marathon, Half Marathon, Ekiden team relay, 10KM Run and 10KM Wheelchair Race will take place on Sunday 6 December, the Kids Dash has been moved to Saturday, 5 December.
This move, taking place for the first time in the history of SCMS, is set to make Singapore's biggest running-related event into a weekend-long running festival.
MORE INFORMATION AND REGISTRATION RATES
Here is more information on the SCMS as well as the registration rates for each category.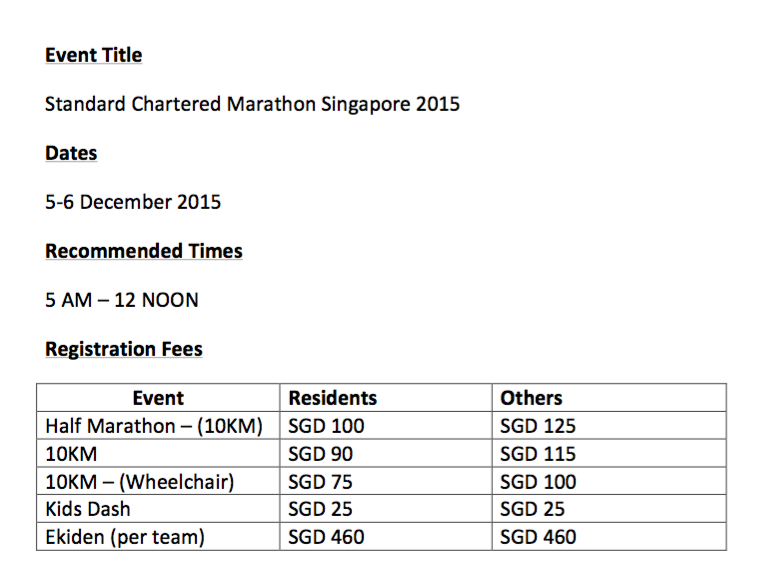 Share this page with your friends!