National marathoner Soh Rui Yong, 26, needs no introduction to the Singapore running community.
Having won the gold medal at the Men's Marathon event in the 2015 South East Asia Games and successfully defended his title again at the 2017 Games in Kuala Lumpur, Soh, one of Singapore's fastest marathoners, is now making his debut at this year's Standard Chartered Singapore Marathon (SCSM).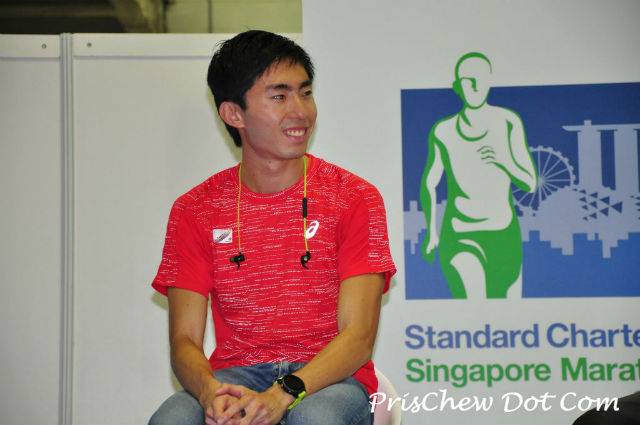 Said Soh, "I'm quite new as a marathoner. I did my first marathon three years ago when I was overseas doing my degree. I was not in town in 2014 and 2015 and last year my focus was at the South East Asia Games so I did not want to run too many marathons before then. But this year for SCSM, I am in town, so that's why I have decided to run it this year."
His unfamiliarity with the course may work in his favour

Unlike many of Singapore's other marathoners who have run SCSM several times, Soh does not necessarily feel that his unfamiliarity with the course is a disadvantage though. In fact he pointed out that it may work in his favour, to some degree.
He said, "The disadvantage is that there is no familiarity with racing a marathon at 4.30am. I raced the South East Asia games in 2015 but that was during a heavy downpour so it was not a hot and humid marathon. It was just about surviving the conditions. But this time will be my first waking up at 2am to get to the start line at god knows what time and do a short warm up and get ready to go."
He added, "I have also never raced down Orchard Road before but the good thing is that I am not familiar with the course so I do not know what to expect. So it's beginner's luck. Beginners tend to be less afraid because they do not know what is coming so I hope to use that to my advantage."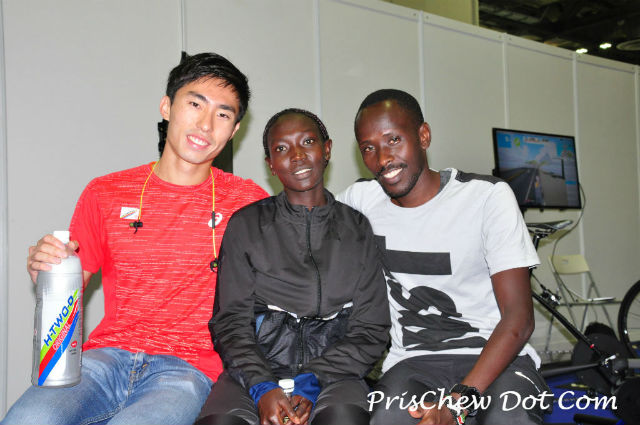 Soh was also attracted by the fact that for the first time, SCSM will play host to the National Championships – where top local runners will vie to be crowned Champion across four categories – the Men's and Women's Open and Masters.
This follows a two-year tie-up between Singapore Athletics and the SCSM race organisers IRONMAN Asia in July, as an initiative aimed at providing local athletes a platform to shine and pit themselves against the very best in the region and the world.
Leading the pack at the National Championships are SEA Games Gold medalist and SCSM debutante Soh Rui Yong and Jasmine Goh.
The duo however, will have to hold off challenges from compatriots and including Team Singapore athletes and 2016 runner up Ashley Liew, Evan Chee, Neo Jie Shi, and Mok Ying Rong for the National title.
Preparations not as concrete as he would have liked
However despite being the favourite to take the title, Soh admitted that his preparations for the coming SCSM have not been as concrete as his other marathon blocks though. He explained, "I have not done any 4.30am runs because I cannot get up at that time! In fact I am just going to bed at 4.30am on Sundays!"
He added, "My training has also been less than the standard marathon training because this is the first time I have had to tackle a marathon while juggling my work from 9am-6pm. Before the South East Asia games, I was working 9am-6pm but three months before, I took no-pay leave to focus on my training and there was no way that I could have won that if I was not so focused on training.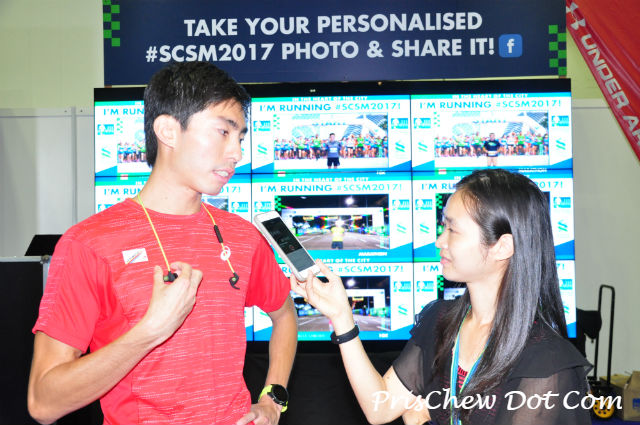 This time though, he continued to train for the marathon while at the same time, holding down a full time job with the Singapore Sports Council.
So his mileage for the SCSM race had been around 120km-140km per week, unlike his 100mile (160km) weeks in the build up to the South East Asia Games and his previous marathons.
Explained Soh, "This time around, I got in my runs before and after work. I have managed to get some good runs and workouts in, but I am definitely not in the same shape as before the South East Asia Games or Chicago but I still think I can go out there and run well. I have had a good year of running and have been injury free since October last year so I hope that base mileage gives me the chance to do something this Sunday."
Soh pointed out that juggling work and training had not always been easy though but he has managed. Said Soh, "Initially it was hard; I mean trying anything new is always challenging but once I settled into the cycle it was a routine to wake up to run, go to work and run again after work, then to hit the gym and stretch before going home. The only times i got to chill out were Fridays or when I trained once a day. But I believe that if you want something bad enough, you will make it work."
But despite his training not been as comprehensive as he would have liked, Soh still had plenty to cheer about in order to keep himself focused and stay positive about his chances at the race.
Explained the runner, "The build up has been different not only because of my 9am-6pm work, but also because I met a special girl; her name is Charmaine and she's my new girlfriend and she has managed to keep me calm in these last couple of days. It has been something really positive to focus my thoughts on, so I am really thankful to her."
Hydration will be of utmost importance 
With the SCSM being a hot and humid marathon, Soh also stressed that his hydration strategy will be of utmost importance during the race.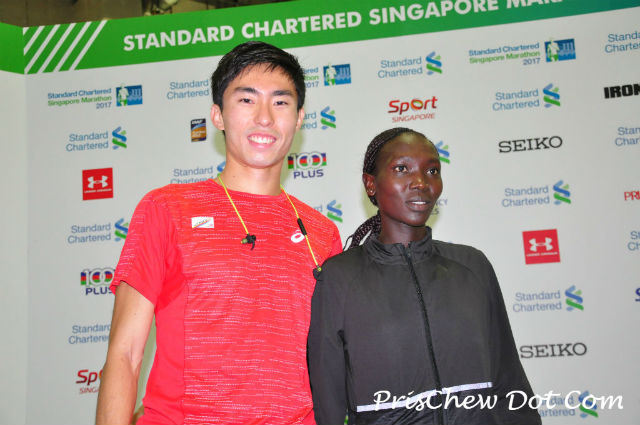 He explained, "One thing is that you need to hydrate more than usual. For me, I will drink even 5km, 500ml of fluids. So at 10km, 20km and 30km I will take water and energy gels and at 5km, 15km, 25km and 40km, I will have 500ml of H-Two-O isotonic drink. You need to get in an electrolyte that is easy on the stomach and tastes good too, so that it makes you want to drink it. H-Two-O works for me."
Continued Soh, "Honestly hydration in theory is simple but drinking when you run is not the easiest thing to put into practice. When you drink, you are losing time but then again you are also putting money in the bank. So at the end of the race, no matter how much money you have in the bank, no matter how much time you saved from not drinking at the drink stations, you are going to crash and burn so I will be using the same strategy here, that I used at the South East Asia Games."
Do not try anything new, hydrate yourself well and carbo load effectively 
With two days to go before SCSM, Soh also strongly urges runners not to try anything new and to hydrate themselves well in the build up to the race.
He said, "Rule 1 is don't try anything new. Rule 2 is to hydrate lots and carbo load lots, so drink plenty of sports drink and eat pasta. You may feel that you do not want to eat so much as you will put on weight but you need that weight. The weight is actually fuel and if you go to the start line less than full, you will really pay for it in the latter stages of the race so do not be afraid of a few extra pounds as it will be shed off at the end of the race."
Soh will take the next couple of days easy
For Soh himself, he plans to take the next couple of days easy and also with some light running in between so that his body and legs do not feel sluggish.
He said, "After this press conference, I am going for lunch and will get something that is easy on the stomach and that I enjoy eating. I'll also chill out for the rest of the day and hang out somewhere comfortable. I'll take a nap and get up later for dinner and a massage."
Continued Soh, "Then I'll go to bed early and hopefully tomorrow I will get up and go for a light run and then head to a meeting. I'll then check into my hotel at Marina Bay Sands and take another nap before I get up to be ready to race."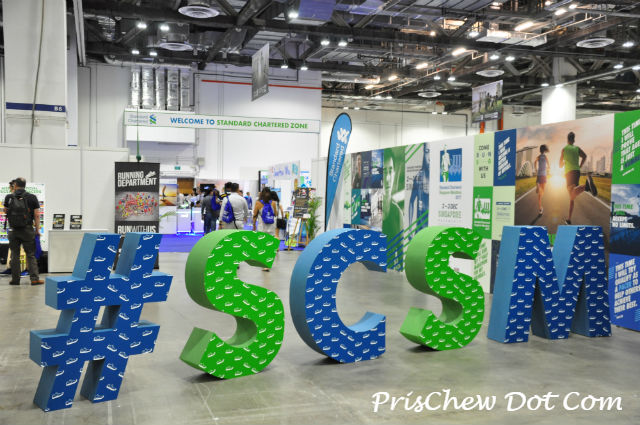 The day before the race

The day before the race, Soh himself believes in doing a light jog to warm up the muscles rather than simply taking the day off. He said, "I am doing a light session of about 20min-30min. I will run 30min in the morning and if I feel good, another 30min in the evening to just shake it out. But then I have been running quite a lot so a 30min run is really not much for me."
He added, "I am not a big fan of doing nothing the day before a race. The body has been training consistently and is used to that stimulus. The day after an off day, you tend to feel sluggish so I recommend taking today off and tomorrow go for a light run and then race on Sunday. That is my personal preference."
Normal to feel anxiety or nerves
Soh also pointed out that it is perfectly normal to feel anxious or nervous the day before a race regardless of whether you are an elite athlete wanting to win the race, or simply a recreational marathoner who is gunning for a personal best timing.
He said, "I would say that it is normal to feel insecure or worried that you have not trained enough or that your long runs were not fast enough or long enough. It is only human to doubt yourself. That fear keeps you alive and prevents you from doing anything dumb. But trust your training and 9/10 times you will still be able to pull through the race despite the worries so you do not have to be afraid that say you are putting on weight or that you are feeling sluggish during your taper phase."
In fact Soh himself had pointed out that he'd had his own doubts for every one of the five marathons he has completed to date too. So this means that he too, is human, after all.
For the California Marathon 2014, his maiden 42.195km race, he had been really anxious because his longest run prior to the race was 37km. Said Soh, "Going into this race, I thought, oh shit I have to run 5km longer and faster than I had ever done before. So I was worried."
His second marathon was the South East Asia Games 2015 and he had doubts again because at that time, he had been a rookie going up against some of the best athletes in the region.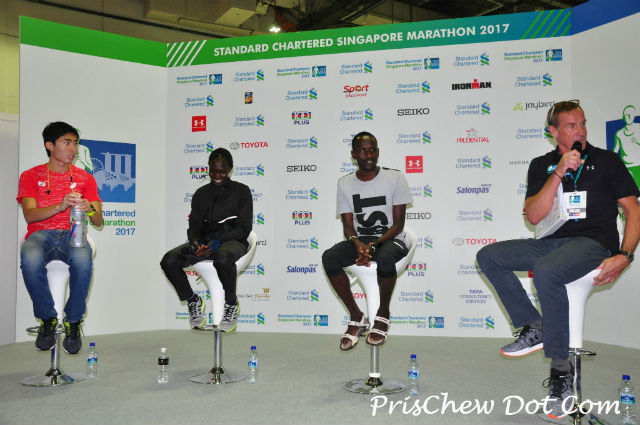 Soh's third marathon was the London Marathon 2016 and though he completed the race, he was injured when he took part, so he had his doubts at whether his injury would flare up as he was running.
His fourth marathon was the Chicago Marathon 2016. Said Soh, "I trained well for that, but I was coming off an injury so I was not sure how it was going to translate. I also caught a bug ten days before the race, but the marathon went super well and I finished in 2h 24min."
The Chicago time is his marathon personal best as well as a Singapore national record for AIMS certified marathon courses.
Soh's fifth marathon was the South East Asia Games this year in Kuala Lumpur and once again, he had his doubts. Said Soh, "I was going up against (Indonesia's) Agus (Prayogo) who was a much better runner than me. So of course there was reasons to doubt myself. There was also lots of drama before that race and like it or not, that sort of thing does play on the mind, but for me, it psyched me up too as I was worried about what would happen if i did not win the race. But that went well and I thought the KL race was my best race out of the five marathons."
His priority is to win on Sunday
Come Sunday, Soh's priority is to win the race rather than to focus on any timing goals or chase any specific targets. He said, "The priority is to win. I have never run this course or SCSM so I do not have the experience. I will run the first half slow and push up the pace in the second half."
Soh added, "Of course though that also depends on what my competitors are doing that is, whether they want to run a fast or tactical race. But if I am within striking distance of the 2h 34min timing target, then I will like to go for that as chanting records is always fun and it will make my SCMS debut more memorable too if I can get the record."
The 2h 34min timing is a national record for the fastest ever marathon run by a Singaporean on Singapore soil and this time had been achieved by former national marathoner Rameshon Murugiah in 1994.
Go into the race and do your best
Ultimately though, come Sunday, Soh urges all runners to go in and do their best. He said, "It's too late to think about anything else now. Just trust your training and go in and do your best."
SCSM will see a new route and over 90% of road closures 
Besides hosting the National Championships, the SCSM 2017 will also see improvements by organisers IRONMAN Asia – most notably, a new iconic route, and over 90% full road closures, a first in Singapore's history.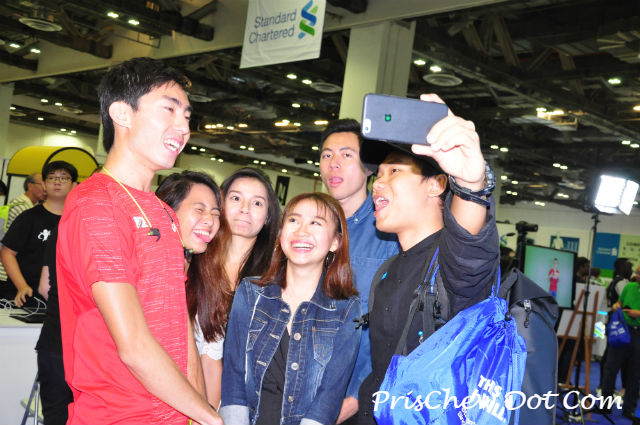 Said Geoff Meyer, Managing Director of IRONMAN Asia, on the new improvements to the SCSM, "With the new route, introduction of added entertainment, 90% full road closures, and fringe activities which have been keeping participants on their toes since the first day of registration, we have constantly been working towards delivering a holistic and top-class race experience."
He added, "And we can see the results of this with the changing race trend where the longer categories are now selling out first, the opposite of past races.

other blog posts
SCSM 2017 Race Review (42.195km)
Soh Rui Yong & Rachel See Win National C'Ships @ SCSM 2017
Share this page with your friends!