An all-in-one training device for runners, the Sony Smart B-Trainer comprises of a wide myriad of features such as intelligent music playback based on heart rate monitoring, various training plans and real-time voice coaching.
Developed with the modern runner in mind, the Smart B-Trainer comes in a neckband-style housing and is also non-slip so that users can have the freedom to run as they like.
Provides a holistic exercise experience
Comprising of Sony's latest audio advancements and software technologies to provide a holistic exercise experience, the Smart B-Trainer also contains six different sensors – heart rate, acceleration, GPS, compass, gyro and barometer. It also records 11 different types of running logs – heart rate, calories burned, distance, time, speed, pace, cadence, steps, stride, running route and elevation.
Said Spencer Low, the Head of Product Management, Video and Sound Marketing Division at Sony South East Asia, "The Sony Smart B-Trainer is life-enriching technology. It will help runners achieve their goals in an efficient manner, whether it is to lose weight, gain endurance or to train for a specific marathon."
Tested out the Smart B-Trainer on several training runs
I tested out the Sony Smart B-Trainer by taking it out on a few training runs. To set up the Sony Smart B-Trainer, you simply download the B-Trainer app, available from both the Apple and Android app stores, and use Bluetooth to sync the Smart B-Trainer to the app. Getting this to work properly took me about five minutes as it is a relatively easy process to sync it with my iPhone 6.
However, when I actually tried putting them into my ears prior to my run, I found that the Smart B-Trainer is a bit large and so it was a little difficult to get into my ears, even when I had used the smallest sized earbuds. Perhaps though, this could be due to the fact that it is designed for larger sized ears than mine.
Training Plans
While there may be different training plans available, according to Basic and Premium packages, I chose the "Free" training plan to complete my runs with. Under the Basic package, this is the more simple training plan offered by the B-Trainer, and generally tracks the workout without having any specific fitness or health goal in mind.
The Basic package offers a range of options, allowing you to manually set running goals for the day, such as time, distance, calories and pace or select from theme-based trainings such as efficient fat burning and improving endurance.
On the other hand, the Premium package offers training plans for a variety of levels such as walking to marathon running. It is designed by professional coaches and arranged in such a way that you will feel as though you are being coached by a professional – all through receiving voice instructions from the device itself.
Pounding the pavement with the B-Trainer
As soon as I began pounding the pavement, the first thing that I had noticed was that the Smart B-Trainer felt a little heavy, and sometimes it may bob up and down a bit during the run.
But then again, this was probably due to the large number of features present in the Sony Smart B-Trainer, as compared to a standard pair of earphones which may be lighter, but they do nothing more than simply play music. But guess that you would get used to the weight after a while, though.
A useful piece of equipment for runners
But the Smart B-Trainer is definitely a very useful piece of equipment. It measures your heart rate through a little sensor implanted inside the earpieces, and the reading is pretty accurate compared to my usual GPS watch which uses a chest strap.
Besides that, I also thought that it was very useful to hear my statistics, as I was running, which is something that my GPS watch is unable to give me. With this, I don't need to constantly check my wrist to find out if I am running at my targeted pace or how much distance I have already clocked. Instead, I can simply sit back, enjoy the run and listen to the statistics – which will give your running time and distance as well as pace.
Quality of the music
I found the quality of the music coming from the Smart B-Trainer to be rather deep and rich. It is pretty good to block out any surrounding sound when you are listening to your favourite songs during your workout.
I did notice Sony's 12-Tone Analysis Technology at work, too. This extracts a variety of metadata through signals and statistical processing to analyse music waveforms. When your heart rate is higher than your targeted speed, a song with slower tempo will be automatically selected to guide you to slow down, and vice versa when your heart rate is lower than the targeted speed. However, for this to work, you do need a wide selection of songs inside the Smart B-Trainer though, to provide it with enough choices to function effectively.
These songs can either be stored in the B-Trainer or synced together from the smartphone – both methods work quite well. The 16GB built-in memory of the B-trainer comprises of about 3,900 songs so there's not much of a chance that you'll run out of songs while working out. If you get phone calls whilst running, the B-trainer also acts as a Bluetooth headset to answer your calls hands-free.
Instant gratification upon completion of my run
Upon completion of my runs, it was very easy to sync the workout into the Smart B-Trainer For Running app onto my iPhone. The iPhone application will automatically prompt you to sync the workout to the iPhone, and almost within seconds, you will be able to see your running logs. And you can compare your current session with previous workouts through plenty of graphs and charts.
I quite liked this form of instant gratification, as I did not have to wait at all, before seeing a detailed summary of the run that I had just completed. This is rewarding and very motivating, as you will be able to find out immediately whether you have made any progress compared to your previous workout.
Cost and where to buy the Sony Smart B-Trainer
The Smart B-Trainer is currently available at all Sony stores and selected authorised dealers at a recommended retail piece of $399. It is available in five colours – yellow, white, blue, pink and black.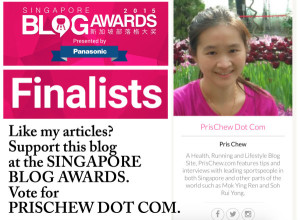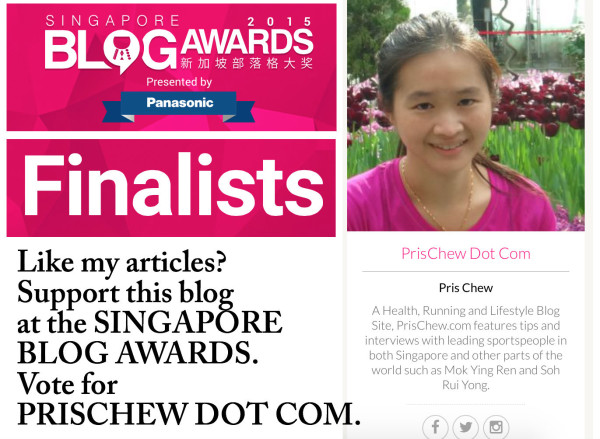 other blog posts
Share this page with your friends!