Within four days, registrations for Standard Chartered KL Marathon (SCKLM) 2017 have sold out for all categories of the event.
Now into its ninth edition of this year, SCKLM takes place on Sunday 21 May at Dataran Merdeka, Kuala Lumpur.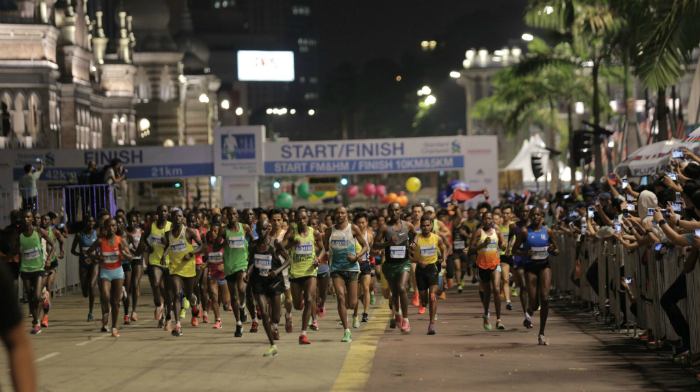 Interest in SCKLM remains strong
Said Rainer Biemans, Director of Dirigo Events and Project Director of SCKLM, "We are grateful that interest in the SCMKL is as strong as ever. After our pre registration period for 2016 participants had closed, we opened registrations to the public on 16 January and have sold out four days later."
He added, "We thank all our loyal supporters for continuing to support the marathon and will now focus on delivering the best race experience possible."
12,512 slots were snapped up on the first day of registrations on Monday 16 January, which is about a third of the total number of race slots available. As well, registrations for the Full and Half Marathon categories sold out quicker than the usually more popular 10km and 5km categories.
Full Marathon category closed with 8,000 runners
This is encouraging, according to Rainer. He said, "We have been consciously trying to increase the level of competitiveness for SCKLM 2017 and we are very happy to see that the popularity of the longer distances are increasing. In fact we've closed the Full Marathon category with 8,000 runners in total this year, a 7 per cent increase from 2016 and the highest number recorded in this category so far, for the SCKLM."
He added, "So for the first time, our running clinics will have two sessions specially for runners who are going to attempt their first Full Marathon and first Half Marathon."
Runners can look forward to a total of 12 running clinics that will be provided by the SCKLM 2017, including 5 junior running clinics and specialised clinics for those attempting their first Full and Half Marathons.
There will be 1,381 international runners from 63 nationalities taking part in SCKLM this year, with the highest number of international runners coming from Indonesia (325) followed by the United Kingdom (146) and India (132).
Malaysia's Premiere Running Event
The SCKLM has grown to become the premiere running event in Malaysia, that draws thousands of local and international runners to the country, whilst firmly establishing Malaysia in the global running calendar. The 2017 edition will see sponsorship, once again, from title sponsors Standard Chartered Bank Malaysia, Honda Malaysia, Brooks, Lucozade, Seiko and Pacific Regency.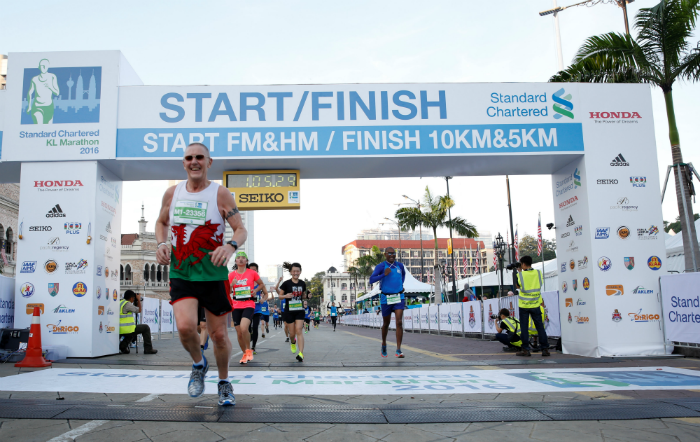 Elite runner can win attractive cash prizes
Elite runners have the opportunity to win RM500,000 in total at the SCKLM and this includes bonus prizes for record breaking course times.
Seven hours cut off for the Full Marathon
SCKLM will also continue with its seven hour cut off time for the Full Marathon with checkpoints at designated areas along the route, to ensure that runners are able to complete the race within the specific time frames.
Runners who fail to make it to the checkpoints within the required times will not be allowed to complete the race and will be transported to the finish line. This is to ensure the safety of runners as the public roads will need to be reopened to traffic.

Share this page with your friends!