Ramesh S/O Palaniandy, 42, initially began running in 1990 to keep himself fit.
Said the prison service officer, "I needed to stay fit due to my work so that is why I took up running. I also like the patience and healthy lifestyle that running brings. I have fallen in love with running since then and I take part in races once a month."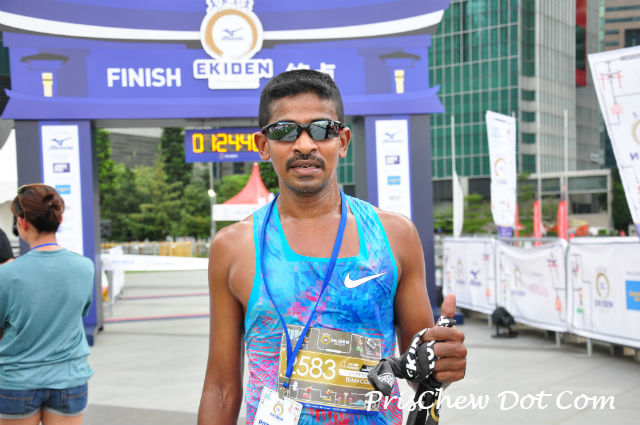 Ramesh is regularly on the podium at running races
Besides taking part in races, Ramesh also gets top placings in races regularly. He won the Mizuno Ekiden 21.1km Corporate category this year, together with his team mates Yew Meng Tan, Zainul Arrifin and Cleeve Mu.
Ramesh also came fourth in the 2016 edition of the Standard Chartered Marathon Singapore (42.195km Singaporean Men's Masters category) and finished 3rd at the 2014 edition of the same race.
His current marathon personal best is 2hours and 41minutes and he hopes to continue to improve his timings in order to keep doing Singapore proud.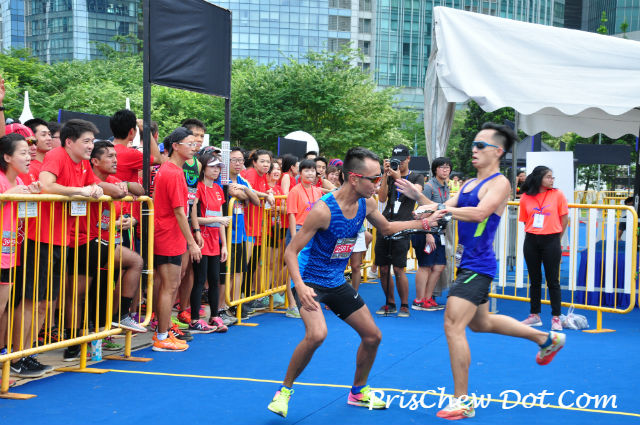 Added Ramesh, "In the long term though, I hope to become a national coach for Singapore and to bring out the talents of more runners."
Trains six days a week
To get to where he currently is, Ramesh trains six days per week, running a weekly mileage of about 100km. He covers an average of 10km-15km on weekdays and about 20km-30km on weekends depending on what stage of his training programme he is at. He is currently being trained by Ghana Segaran, a national coach and meets his coach for sessions about twice a week.
Unlike most top marathon runners who train twice a day, Ramesh runs only once a day, but he sometimes does his running sessions together with national marathoner Mok Ying Ren though, if his schedule allows it.
Said Ramesh, "I have to juggle my work with my running. If I have morning shift, I run after work. If I have afternoon shift, I train in the mornings."
Ramesh varies his running training and terrain, doing track intervals and mixing up running on hills together with runs on flat ground too. He trains at a variety of locations including East Coast Park, MacRitchie Reservoir as well as Changi.
Be patient; it pays off in running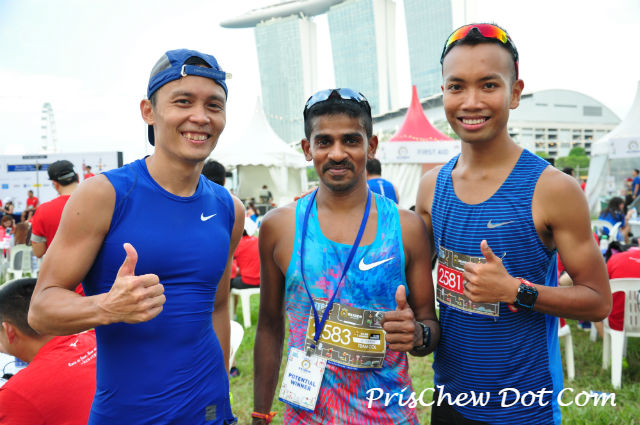 But Ramesh stressed that most other runners should not immediately try to emulate the type and amount of running that he is doing; instead they should be patient, especially when they are starting out at the sport.
Said Ramesh, "Do not push if your body is not used to it. Be patient and slowly build stamina and endurance. Do training first and do not enter competitions without training, as that will harm your body. When I started out running, I began with 5km and slowly increased the distance from there."
Do not over-exert your body
When running at races, Ramesh also stressed that it is important to know your pace and do not over-exert your body.
He explained, "Also, know your pace and train at your targeted race pace especially if you are running a long race like the marathon. Do not run too fast at the beginning when you take part in races and push the pace too soon, as you will hit the wall and may not be able to complete the marathon."
Get lots of rest and hydrate well
Getting plenty of rest the night before and hydrating well is crucial too, according to Ramesh, in the build up for a race.
He said "The night before you must get lots of sleep and in the morning hydrate well and drink plenty of water."
Have a good breakfast 
Ramesh stressed the importance of having a good breakfast too, prior to a race.
He explained, "On the race morning, you should also have a light breakfast to give you energy for the run. I take breakfast juice with egg, bread and banana about two hours before I run to give the food time to digest. And during my marathons, I take a gel at every 10km of running."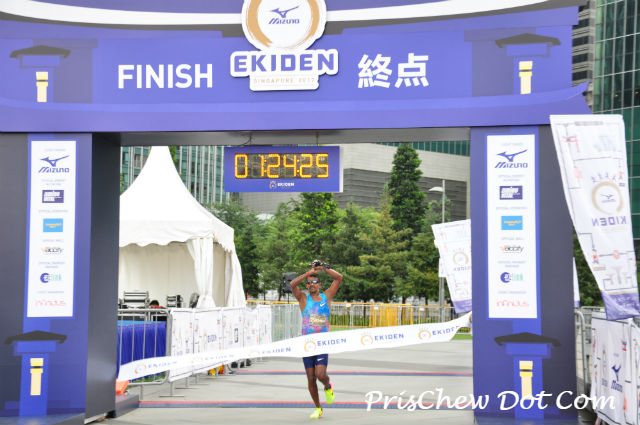 Final advice from Ramesh
What are some final words of advice from Ramesh?
He said "Train well, train smart and do your best. That is my advice. Discipline is important as a runner and you need patience as well."

Share this page with your friends!