Swedish company Sudio prides themselves on their stylish headphones that are both ergonomic and built to last.
And now the latest addition to the Sudio range is the Sudio Tre, a pair of wireless headphone that is designed for the active lifestyle.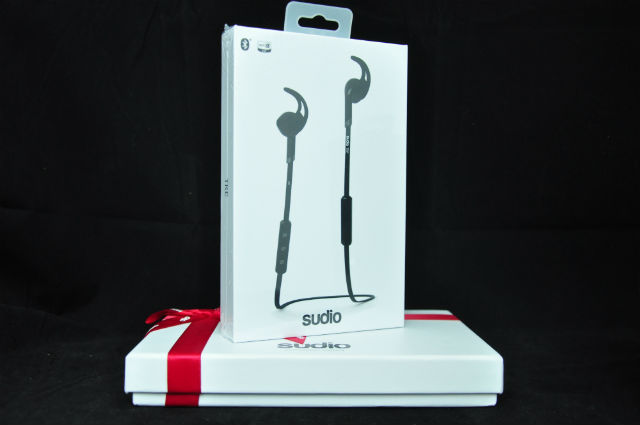 Sweat proof headphones for active lifestyles
A sweat proof headphone for runners and sports people that comes with three different sizes of custom wing tips to ensure the most comfortable fit, the Tre is marketed at comprising several world class features such as nine hours of battery life, exceptional mic clarity with a 15.2 mm dynamic speaker as well as Siri voice controls.
The Tre also operates under BlueTooth 4.1 and it can respond to frequencies of between 20Hz to 20kHz.
At the same time, the manufacturers also promise full sound transparency – which means that you will not lose touch of your surroundings whilst listening to your favourite songs with the Tre.
And to cater to the varying tastes and preferences of their customers, the Sudio Tre comes in four different colours. These are black, white, pink and classic blue.
Receiving the Tre headphones from Sudio
Sudio recently sent me a pair of their Tre headphones for reviewing.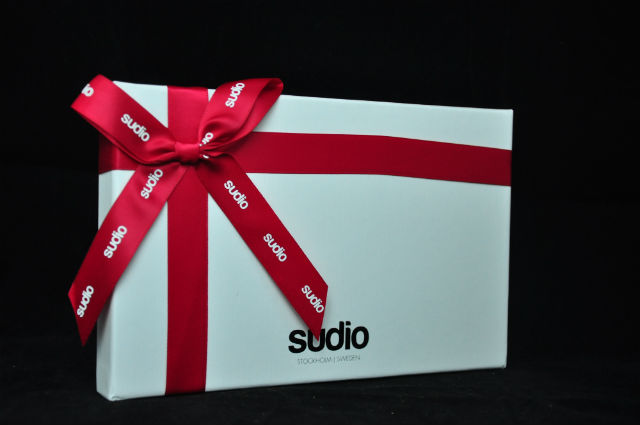 Just like the earlier Sudio Vasa BLÅ earphones from the same company that I had reviewed, the Tre also comes in a gift wrapped white box complete with a red ribbon. A trademark of Sudio headphones, I think that the packaging appears to be classy and exciting.
My unit was the black coloured one. Besides a pair of the actual earphones itself, the box also contains three pairs of wing tips, a leather carry case, an owner's manual and quality assurance card, a metal clip and a charging cable.
Slick and stylish looking
Design wise, I think that the Sudio Tre is stylish and slick looking and is one of the more classy looking sports earphones out there in the market.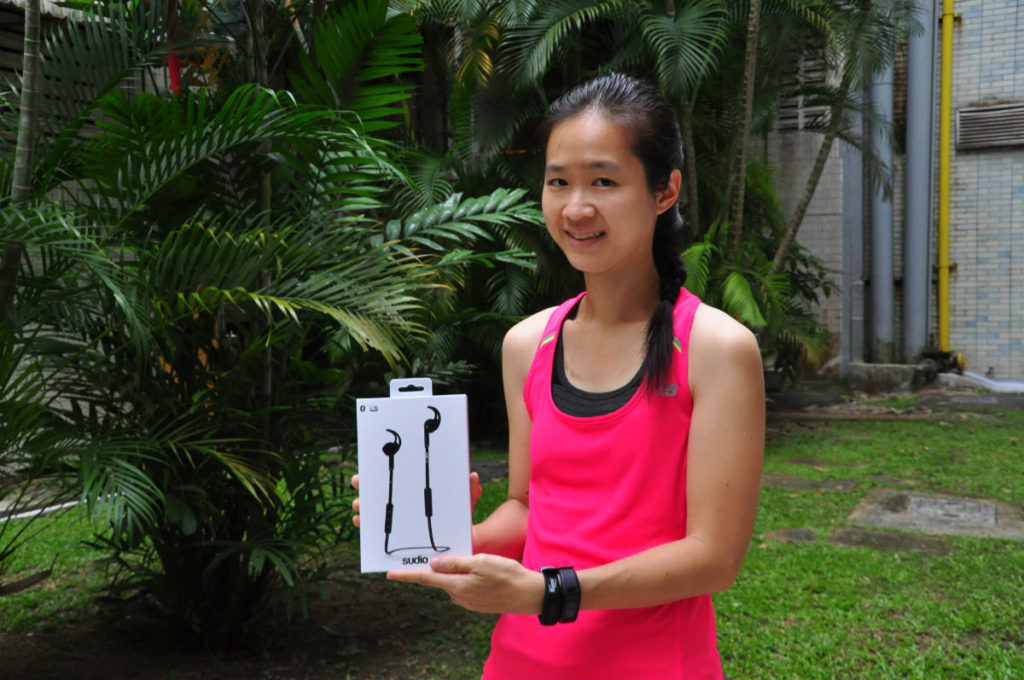 I also feel that the black body – a colour which is generally associated with all things sophisticated, also adds to the elegant appearance of the Tre earphones. But I can't speak for the other colour combinations, though.
Earphones are light and ergonomic
The Tre earphones are one of the lightest in the market, weighing in at just 35 grams.
And what I quite liked about the design is that the rubber wing tips are stuck to the earbuds and come in one solid piece rather than two separate pieces.
This is practical –  as it means that there is absolutely no chance of the wing tips moving around or becoming dislodged during storage or when I am wearing the earphones, thus ensuring they are comfortable at all times.
On inspecting the rubber body of the earphones too, there are three buttons that are tinted in either gold or silver depending on the colour of the earphone that you choose.
Trying on the earphones 
When I had tried wearing on the earphones for the first time, I found that the medium size that came with the headphones had been a bit big for me, so I had to swap it out to the small wing tips for the perfect fit.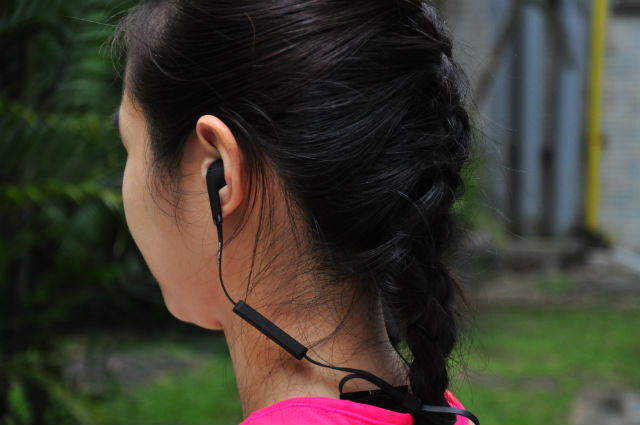 Still though, I found that the cable of the earphones were a bit too long at the back, so I had to use a couple of metal twisties and wrapped these around the cable in order to get them to fit snugly around my head. But perhaps this is because I just have a very small head, though!
Setting up the Sudio Tre
Setting up the Tre earphones is quite easy too.
To pair them to your smartphone BlueTooth connection for the first time, you only need to press and hold the middle button and then you are good to go.
A red blinking light means that the earphones have been paired and a blue blinking light shows that the earphones are on.
And to turn the Tre earphones off, you need to only press and hold the middle button again.
Comfortable earphones to run with
Running with the Sudio Tre is surprisingly comfortable. Upon wearing the earphones and starting to run, I could barely feel that I was wearing the earphones.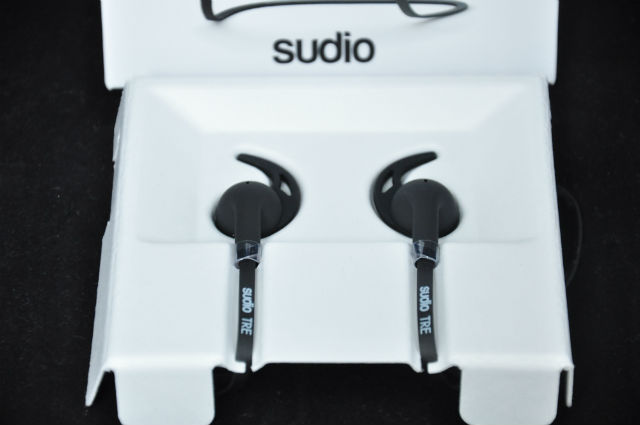 They also stick firmly in the ears when I am running and do not bounce around or drop out of my ears. This is good because it means that I can fully concentrate on my running and at the same time to lose myself in my favourite tunes without any such disturbances or annoyances.
As a marathon runner, clocking long runs are important for me in my training and preparation for races. So this means that having a light and comfortable pair of earphones that do not hinder my running, is important as I typically like listening to music as I run. Thus, the Sudio Tre definitely fits the bill in that aspect.
Sound Quality is good
Sound wise, the quality of the sound emerging of the Sudio Tre earphones is quite good. The sound is nice and clean. Also, the bass is full and present in the overall mix of sound and the mids and highs remain intact. The pressure level of the sound is also strong.
I usually run around my neighbourhood park area and from my experiences, the sound quality did not drop – it remained constant and full throughout. I have done a few runs now with the earphones and till now, the longest single test run that I have taken the Sudio Tre on, lasted for about two hours.
As I typically run at a park, I am not as affected by the full sound transparency feature as it is not so necessary for me to hear what is around me.
But I can see that this is useful for runners who run on the road though. This is because they will need to be aware of their surroundings as they'll have to watch out for obstacles in their path, such as oncoming traffic as well as cyclists or scooters on the pavements. So this is a good feature as it keeps runners safe.
Battery Life
The battery life of the Sudio Tre is advertised as being nine hours but I have not had the chance to test this out for myself though, as I have yet to run a full marathon with the Sudio Tre headphones.
But if this is true though, nine hours would be enough to run a full marathon or even a 50km ultra. So I may test out the Sudio Tre on my next full marathon and see for myself how they stack up then.
But what I did notice about the battery though, is that on one or two occasions, I left the earphones charging overnight but when I took them out the next morning for my run, the earphones did not seem to be charged.
But maybe these could have been due to the fact that the earphones had not been turned off properly prior to storing them after the previous day's run, though.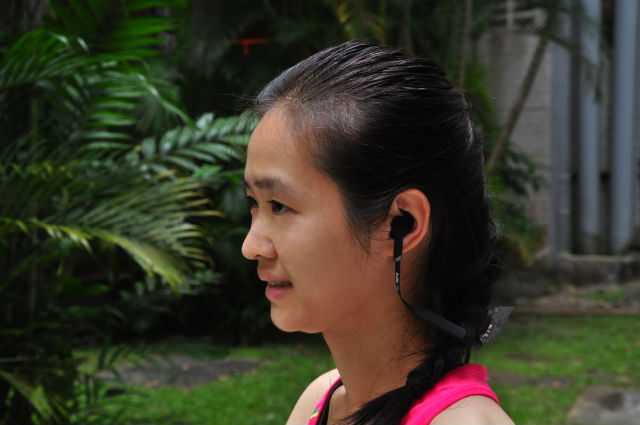 Get 15 per cent off your purchase of Sudio Tre with PrisChew Dot Com
The Sudio Tre earphones have a retail price of S$139 and they can be bought online at Sudio's Singapore website at https://www.sudiosweden.com/sg.
But with PrisChew Dot Com though, you can get 15 per cent discount. Just apply the promo code "prischew" upon checking out in order to be entitled to your discount.
Singapore customers are entitled to free shipping via DHL courier service and the earphones will take three days to arrive at your Singapore address. All purchases from Sudio's website will also come with 1 year of official warranty.

Share this page with your friends!