Angela Hu Xiu Ying, 40, has been running for most of her life.
Originally from China but now based in Singapore, Angela took up running when she was 13 years old.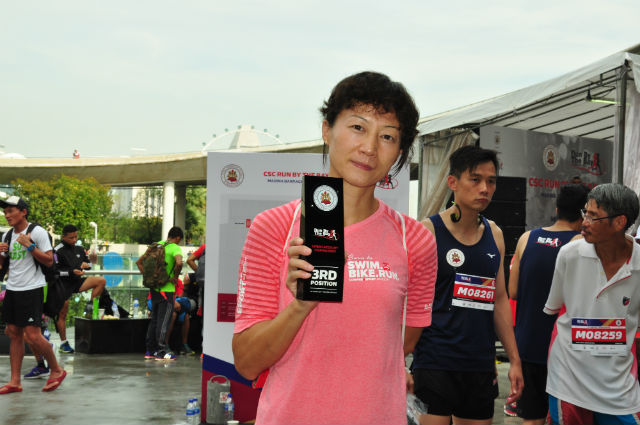 Said the running coach and the part time worker at a blood samples storage company, "I liked to run when I was young because I was living at a small village; it was the cheapest and most convenient form of exercise."
Used to be a 5,000m runner
Angela used to be a 5,000m competitive runner in China when she was younger, but she moved to marathons when she got older, and in fact, for many years, she has worked as a marathon running coach in Taiwan, too.
And about 10 years ago, during an international marathon race in Taiwan, she had been racing against a Kenyan runner and she won, but collapsed and passed out upon crossing the finish line. She had to be sent to the hospital for heatstroke after that.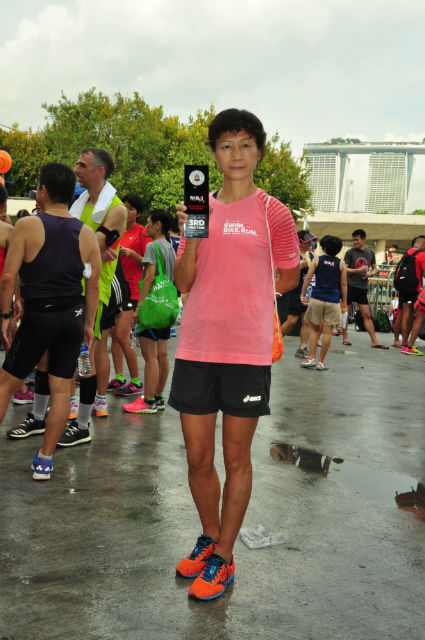 Till today Angela considers this to be her most memorable running experience.
She stopped running not long after the event to look after her daughter, but has since picked up the sport again last year.
She added, "Running makes me feel energetic and I feel confident when I am running. That is why I keep on running."
Picked up many podium placings 
Angela is running long distances such as the half and full marathon these days and still remains competitive. She has picked up many podium placings but she can't remember them all. One of her most recent had been was coming in first place at the Otter Run (half marathon) last month.
She will be running the Great Eastern Women's Run and the Standard Chartered Marathon Singapore in the next couple of months, both half marathon distances.
Unorthodox training schedule 
Angela's training schedule is quite unorthodox though. This is because with her work as a running coach, Angela admitted that she doesn't have a regular training schedule herself.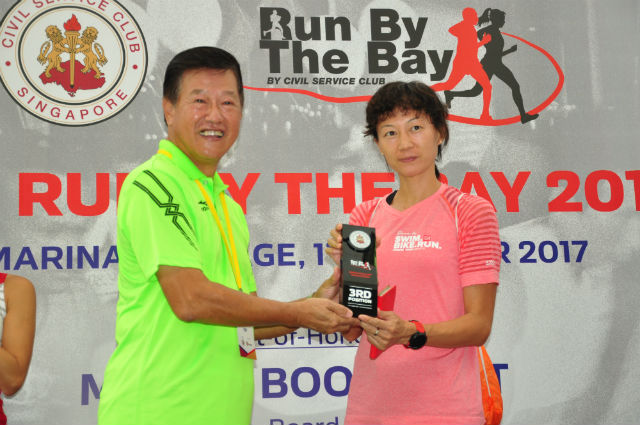 Instead, she paces her students during her coaching session to give them company and estimates that through this way, she covers about 10km each day, for five days a week.
Her students range from 13 year old school kids to adults in their 40s.
Tips to get faster
To get faster at running, Angela strongly believes in doing strength training and running hills. She said, "I believe that slope training on hills can make you stronger as a runner. Weight training is not necessary but you need to do swimming and cycling. Cross training in these two activities is a great cardio alternative for runners."
She added, "While weights can help to build muscles, I do not think that the muscles they build are necessary for runners. Perhaps men who want to show off their bodies can do a bit, but it's the wrong type of muscles to train."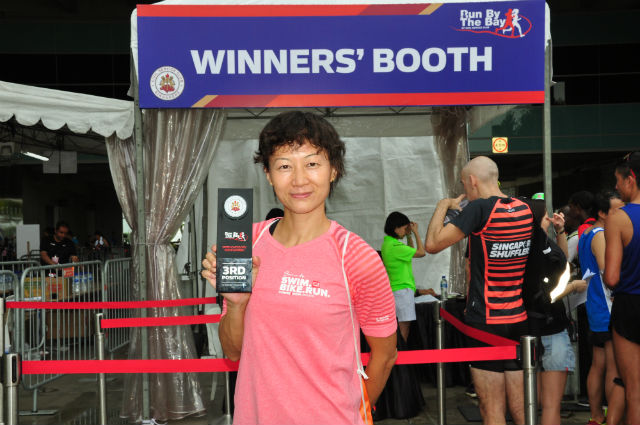 Angela also believes that taking rest days is important for runners. She said, "Some runners want to be faster and so they keep training, pushing themselves hard at each session. That is the wrong thing to do. You need to listen to your body and do not go fast all the time so that you can avoid injuries."
Never lose your passion for running
But ultimately she adds that runners should not lose their passion for running though.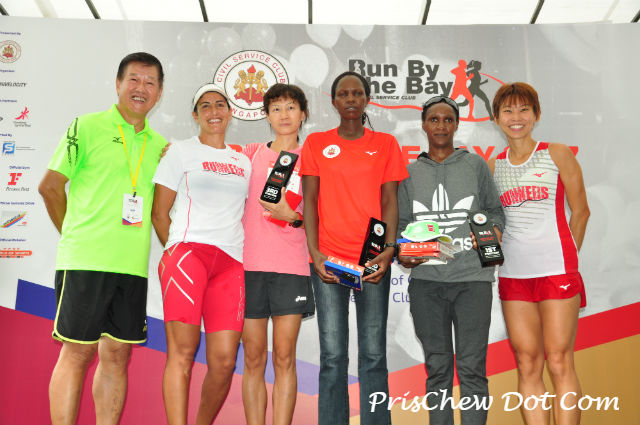 She said, "When you run, do not compare yourself with others. Just enjoy running; I think that is the most important thing – to join a race and do it for yourself. And don't forget to have fun, too."

Share this page with your friends!