Billed as an opportunity to rub shoulders with Australian running royalty over a runner specific lunch buffet filled with carbohydrate-rich pasta, salads and other delicacies, the Garmin Legends Lunch, as the name suggest, is a lunch buffet attended by running legends, coaches, celebrities and everyday runners.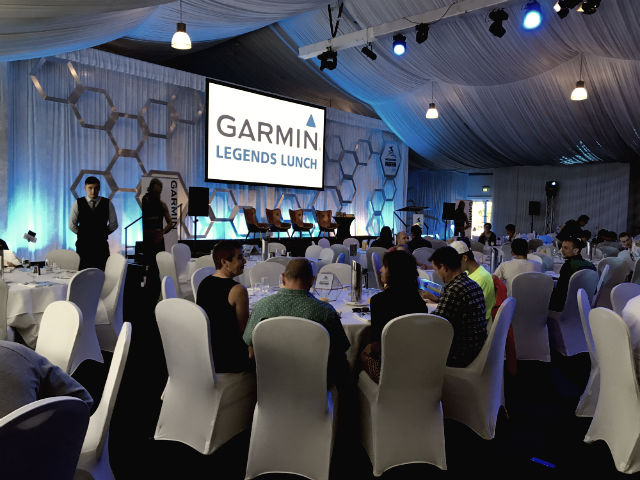 It usually takes place the day before the annual Gold Coast Airport Marathon, at The Star Gold Coast.
First time attending the lunch buffet
Thanks to Lexxus Tan from the F1 Runners Team who had invited me there, I had the opportunity to attend the lunch. This was my first time attending the lunch buffet. So I did not quite know what to expect as I stepped through the doors of the restaurant.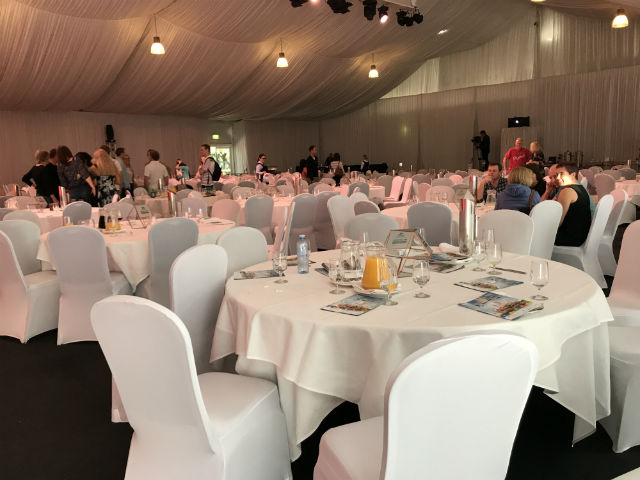 There was free seating, with invited guests sitting at the 'reserved' tables and everyday runners seated at the rest of the tables in the room. Each table could sit about ten people, similar to a wedding banquet layout.
The food available at the lunch buffet had included two types of pasta – spaghetti bolognese and gnocchi with tomato paste, as well as an assortment of salad and buns. Healthy meats such as Omega-3 rich grilled salmon and chicken, was also available. It had been both tasty and nutritious at the same time.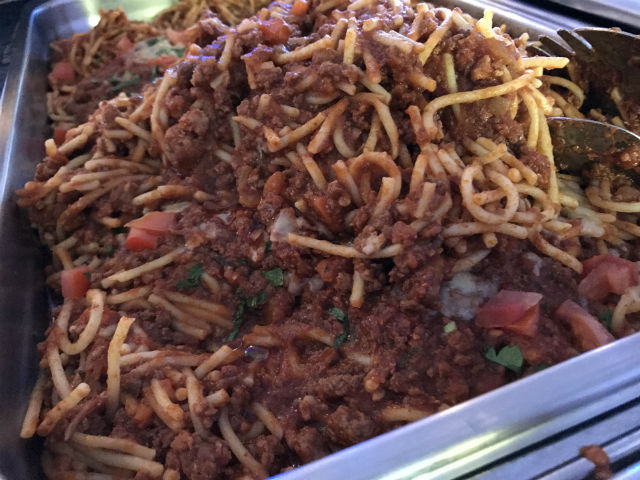 Meeting Yuki Kawauchi
I saw Yuki Kawauchi, the Japanese citizen runner, too, at the restaurant. I had heard about him a few years ago. Unlike many other runners who race at the top level, Kawauchi holds down a day job as a civil servant in Japan, yet he still finds the time to train for and compete at the elite level. His marathon personal best is an impressive 2 hours 8 minutes and 14 seconds.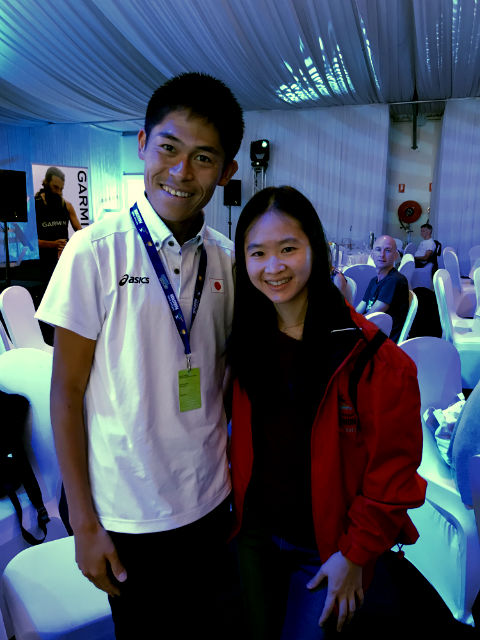 I was a bit starstruck at first, but I managed to regain my composure to ask him for a photo. He can understand a few words of English but his command of the language isn't that strong.
Running Legends included Australia's Lee Troop, Steve Mongehetti and Pat Carroll
Beside Kawauchi, other legends attending had included Australia's Steve Mongehetti, Lee Troop and Pat Carroll, as well as the 21.1km winner Sara Hall from the United States. Kenya's Kenneth Mungara also made a brief appearance at the luncheon.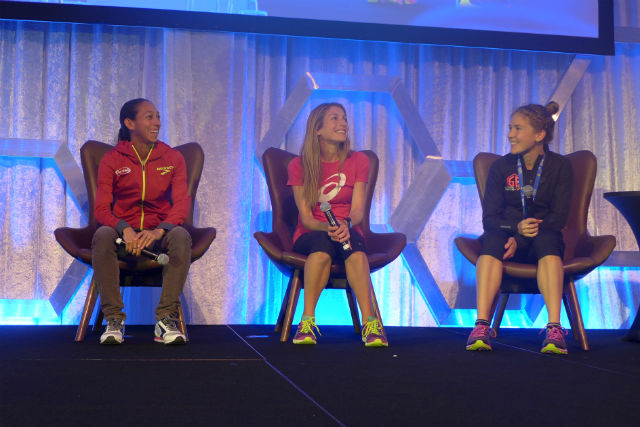 The elite runners and legends took turns to head to the stage to share their running tips with the event attendees throughout the event.
Do not try anything new
According to Monghetti, an Australian whose running accolades include winning the Berlin Marathon in Germany in 1990 and picking up victories at both the Tokyo Marathon and Commonwealth Games Marathon in 1994, his most important piece of advice to runners is to not try anything new in the lead up to a race.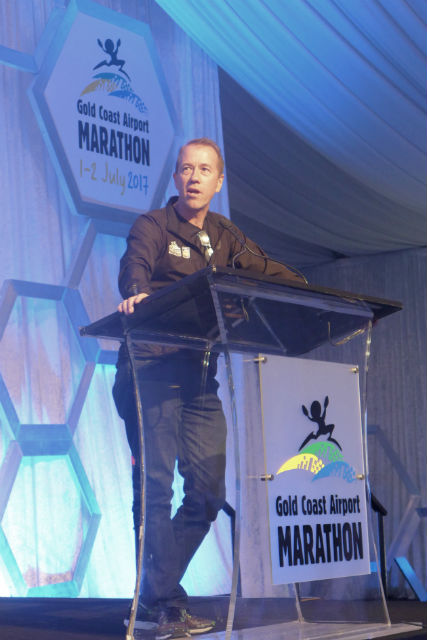 He said "Don't do anything different just before a race. Stick to your original plan and what you know. Be prepared for the race by laying out everything early. On the race morning, wake up and have a quick shower and a light breakfast before you get on the transport. Be nice and early and don't arrive late."
His sentiments were also shared by Benita Willis, who has competed in the Marathon at the Summer Olympic Games on four occasions in 2000, 2004, 2008, 2012 as well as having represented Australia in the Marathon in the Commonwealth Games in 2002 and 2006.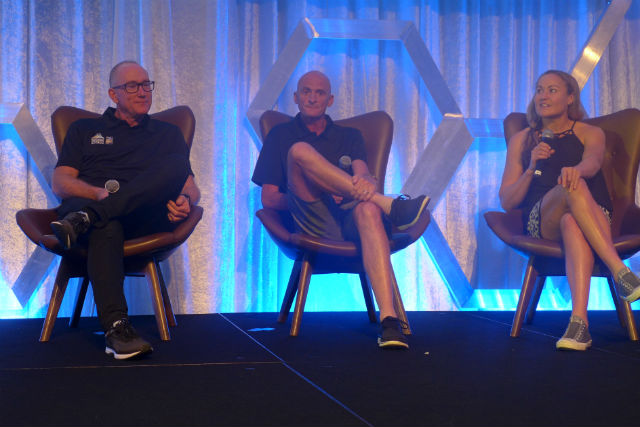 Said Willis, "Do not try anything new. Know what to do and have confidence in your training. For me, I love the challenge of racing people when I am running a race, though I have stuffed up before and went out too fast. Just stick to everything that you have been practising. Do not try out new shoes and have trust in your training. It's not like rocket science; the training that you have done is what you will get out of the marathon. I also used to take trashy magazines to the races to take my mind off everything and really focus on my run when I start warming up."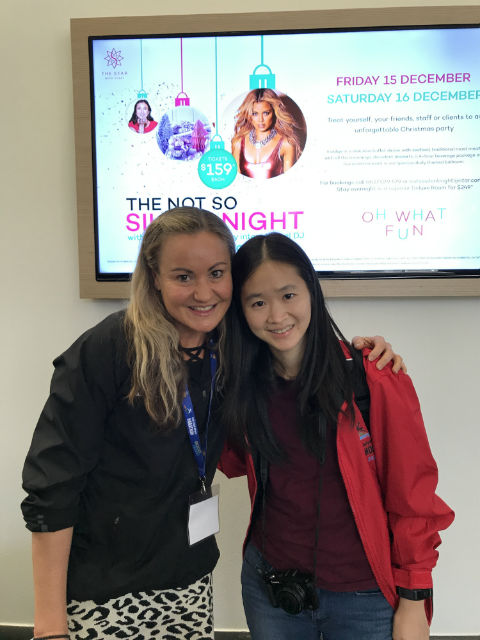 She added "I only started thinking about the race ahead when I start warming up. If you keep thinking about, or going over the race in your mind, it will stress you out and you will feel exhausted before you start running."
Willis' greatest running achievement
Willis' greatest achievement in her running career was her victory at the World Cross Country Championships in Brussels, Belgium, in 2004. When asked about this, she shared some tips on how she had done it. Said Willis, "I wasn't going to tell everyone that I could win my first medal. I like to be the underdog. I knew I was in great shape but I didn't know that I would win. I didn't think about it till I had warmed up and stuck to my race plan to stay with the pack for the first three laps. It was tough because everyone goes flat-out at the beginning. I broke away from the pack with 1,500m left to go and it was scary to be in the lead. But I held on, just."
She also suggested to break the marathon into segments rather than as one long race. Said Willis, "Running is such a mental sport and you need to have a strong mind when you are running. What I do is to think back to my training and relate back. It is about getting through each kilometre. Look at the drink stops; if you give your mind a break then you can lose heaps of time. You have to focus well to finish and run a good time."
Have a strong mind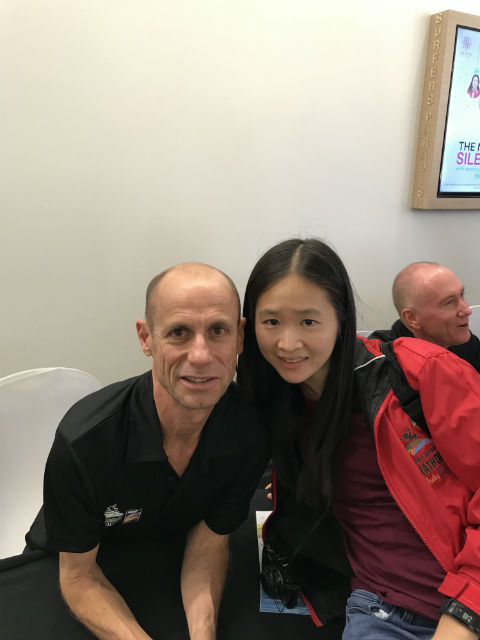 Lee Troop, who is based in the United States as a running coach, also believes in the power of having a strong mind and putting yourself down to it. He said "Little things such as your shoes, equipment and singlet can affect your performance but have faith in your ability and have a strong mind. Get to the race and if things are falling apart, you need to have the power and drive to get across the line."
He added, "I am thankful to be here this weekend. People run for so many different reasons. Some run for charity but others run to target a personal best. Whatever the reason is, it is so cool that there are so many runners from all walks of life here today. We are all here to run the same course once a year. There will be cheers and tears at every marathon but then afterwards, some people would make the commitment to do it all over again. That is the power and beauty of running."
Sara Hall from the United States and Australia Jess Trengove had also shared some tips for the Half Marathon runners. Both ladies took part in the ASICS half Marathon last Sunday, which Hall had emerged as the winner. And they feel that running in a half marathon is quite similar to that of a marathon in terms of tactic and race strategies.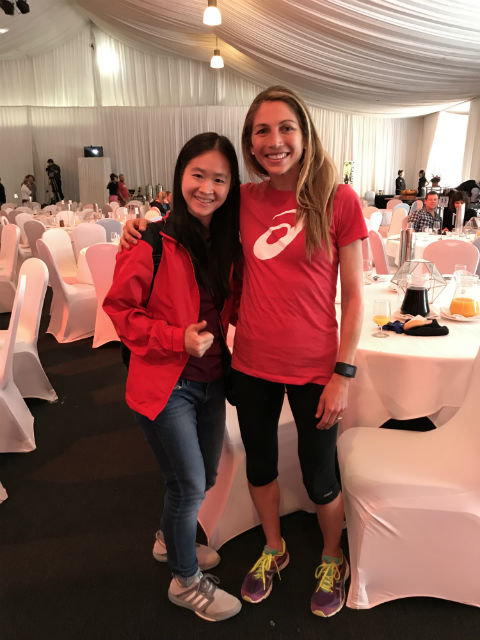 Embrace the opportunity 
Said Hall, "Embrace the opportunity. You don't get the chance to run in conditions as perfect as the Gold Coast, too often. Jet lag can be an issue for some, but I thrive on travel runs, so I am not worried about that, personally."
Added Trengove, "Basically for a half marathon, you would still carbo load but just not as heavily as compared to the marathon. Also do not change anything and be open minded and willing to embrace the challenges that you face on the race day."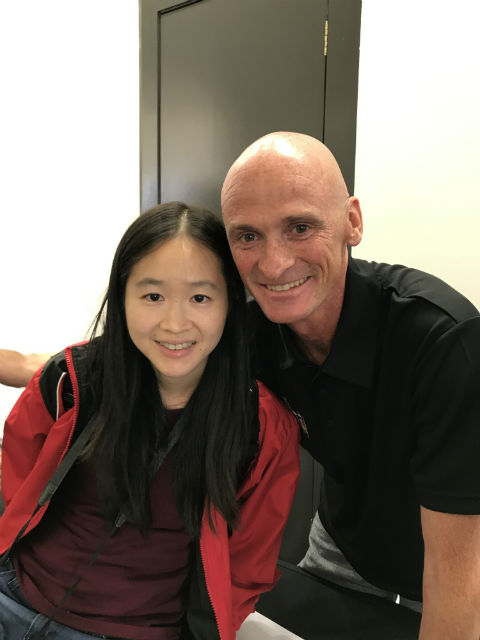 Taking selfies and having autographs with Australia's Running Legends
Following the luncheon, runners were invited to head on to take selfies and get autographs with the Gold Coast Airport Marathon ambassadors. These were Willis, Mongehetti, Carroll, Troop and Rob de Caastella, the current Australian Marathon Record Holder with a time of 2 hours 7 minutes 51 seconds.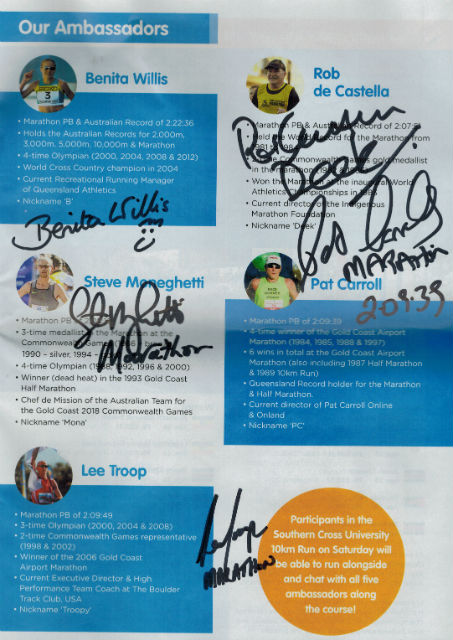 I simply could not miss the opportunity to take photos with and collect the autographs of these well known figures in the Australian running community. So I joined the queue. I also sought some last minute marathon tips from them, for myself. These proved to be useful on race day, such as to take a sip of water at every hydration station even though I am not thirsty – to prevent dehydration.
And when they had heard that I am from Singapore, they also remarked that it would be much easier for me to run at the Gold Coast –  and based on my race performance last Sunday, it sure seemed as though they had been spot-on with that prediction.

other blog posts
GCAM Run Tips from Yuki Kawauchi & Kenneth Mungara
Share this page with your friends!