The fifth edition of the Lunghi Run took place last Saturday afternoon at the scenic Marina Bay area.  As the name suggests, runners taking part in the Lunghi Run are given a lunghi, otherwise known as a sarong, in their race packs, which they would wear as they are running.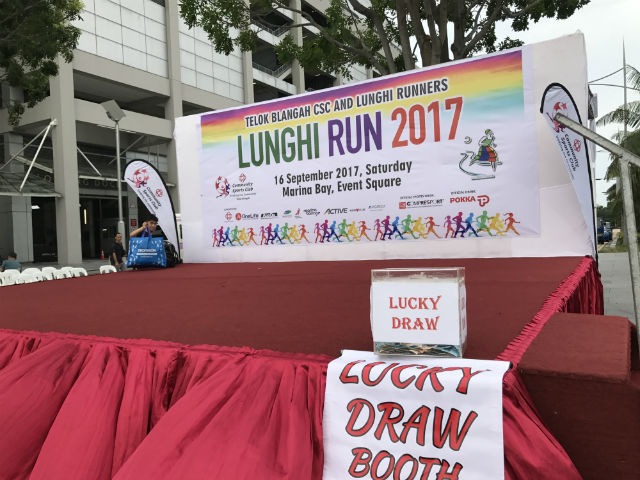 A sarong is a common piece of clothing for Indians, Malays and Peranakans and the concept of the Lunghi Run had come about because the event organiser, Ali Akbar, had initially been inspired by a viral music video entitled Lunghi Dance.
Said Ali, 57, in an earlier interview that I had done with him a couple of years back, "I started this Lunghi Run because besides the fact that I found running in the Lunghi comfortable, it also helps to promote racial and mutual respect in the wake of the Little India riots in 2013."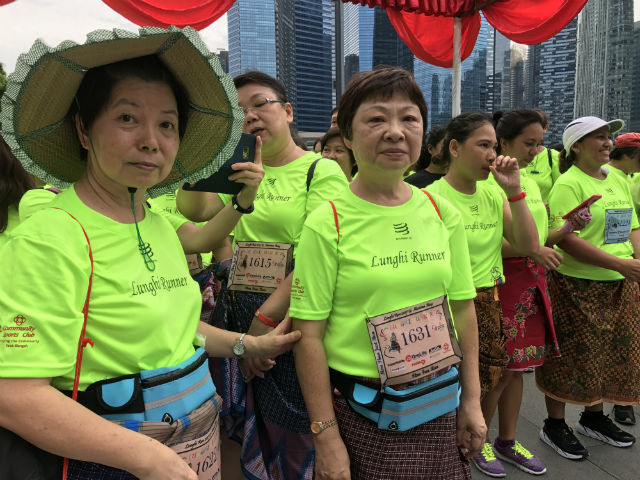 He added, "And as we live in a multi-cultural society where racial harmony is paramount, I thought, why shouldn't we run in Lunghi too?"
Lunghi Run started in 2013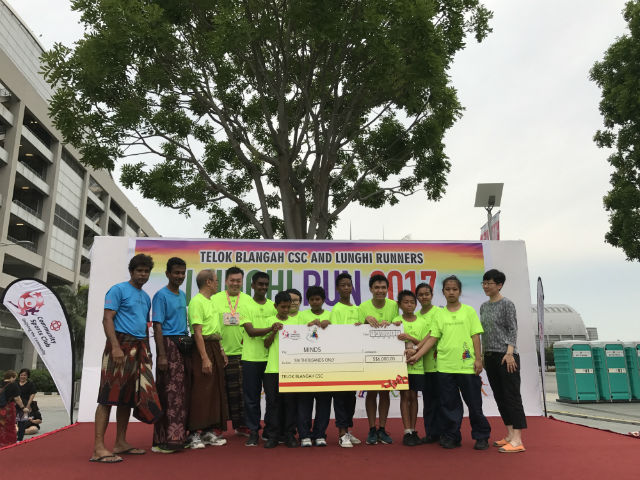 The Lunghi Run had originally started in 2013 with about 20 runners; but this year, the run attracted 700 runners and according to Ali and his team, the 2017 edition was the event's most scenic run yet, with the race route taking runners from The Promontory @ Marina Bay, and past iconic haunts such as the Satay by the Bay and the Marina Barrage.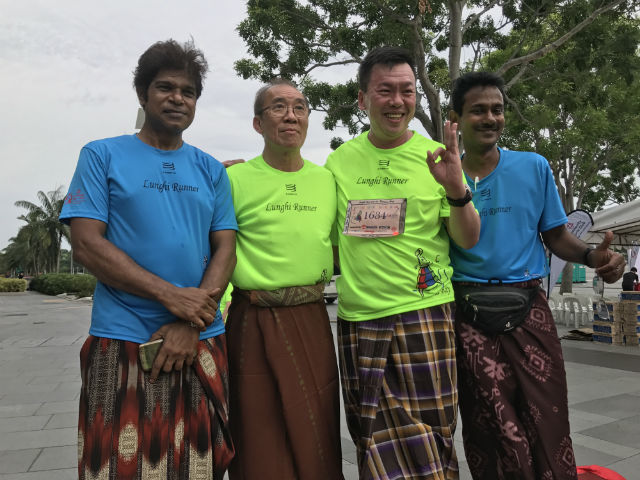 At the race village, there had been mini posters displaying key images from previous editions of the Lunghi Run since its inception. The run has taken place at various locations ranging from Bishan Park, Labrador Park and East Coast Park, in order to provide runners with a brand new running experience each time.
There had been two categories for runners this year, a 4km route and an 8km route, to make the event accessible to runners of various abilities. The 8km race had flagged off at 5pm while the 4km run had then flagged off about five minutes after that.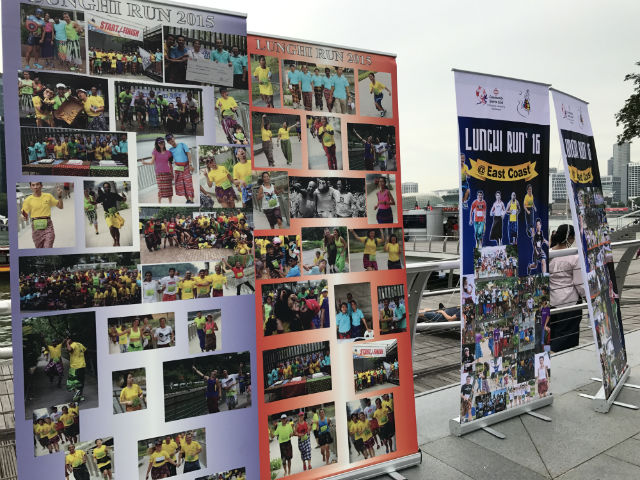 Runners enjoyed the experience 
Runners had enjoyed themselves at the event.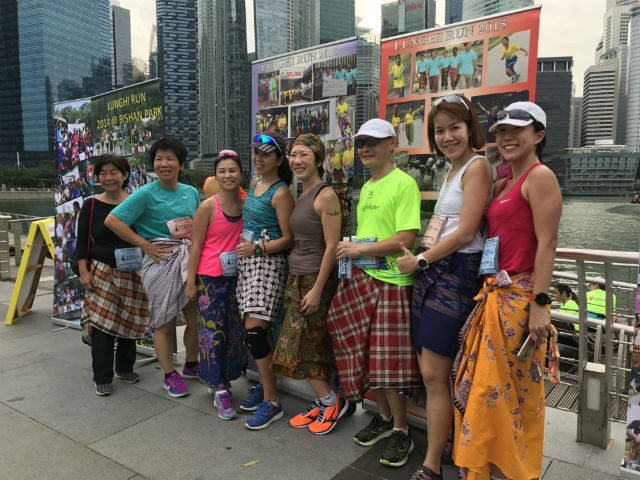 Said Chia Sie Yong, 58, a lecturer at Temasek Polytechnic who was taking part in his first Lunghi Run, "I think the run was quite good. The weather was very nice and all the runners are enjoying themselves. The route was not congested because most of the participants were walking, so for those who really ran, there was lots of space."
The weather had been cooler than usual and thus, kind to the Lunghi Run. There had been a thunderstorm in the morning but this had soon cleared up, giving way to a breezy and cooling afternoon. The only downside had been that it was a bit on the humid side, though.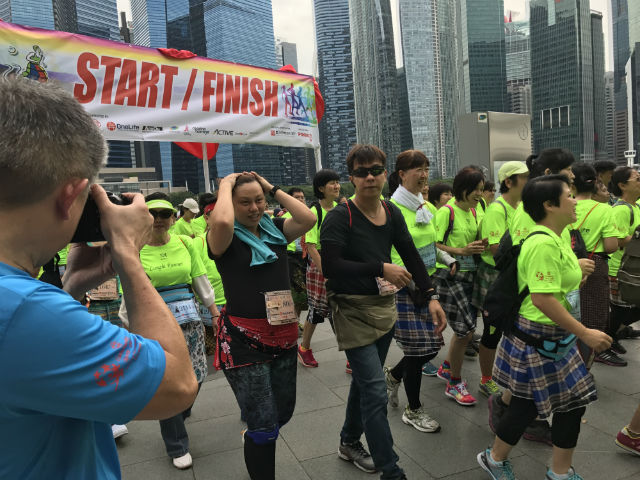 Said Jaz Ang, 42, an interior designer, "It was after the rain, so it was quite humid. It's always like that. But considering the fact that there was no sun today, I think that we were quite lucky. The sun is usually strong at this kind of hour. So today was cooling, but it was a bit hazy though."
She added, "Overall it was really enjoyable. This was a really well organised run, with lots of marshals and photographers. It was not competitive but I loved the family atmosphere and togetherness. This was my first time taking part in the Lunghi Run and I will definitely be back for more."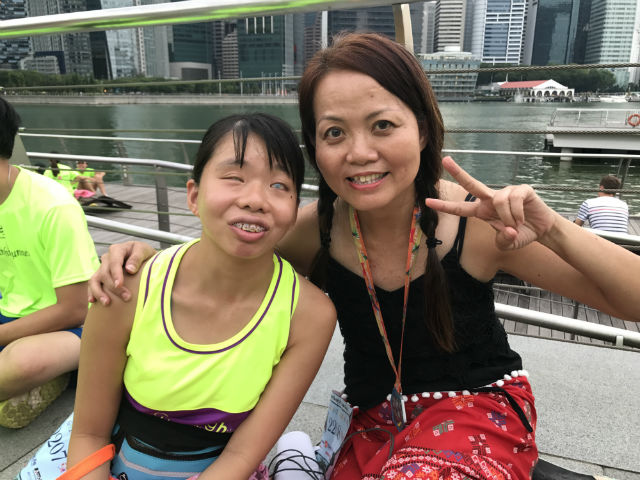 Tying the Lunghi
Jaz however, admitted that she had some difficulties in terms of tying the Lunghi. She said, "I didn't know how to tie the sarong and it took me 20 minutes because I was not tying it the correct way."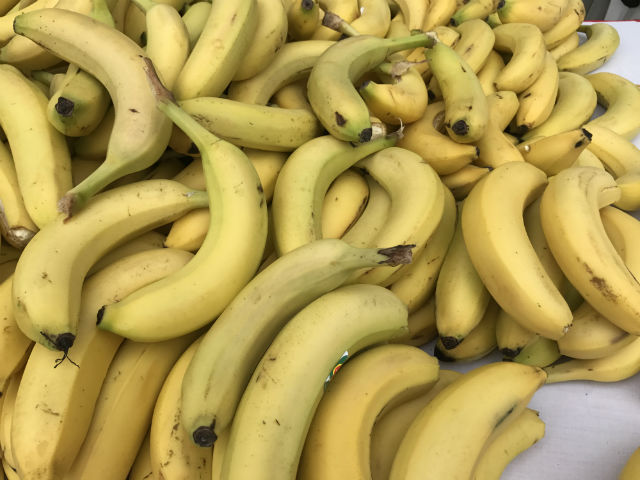 But Sie Yong though, did not have problems in tying the Lunghi and he felt that it was also comfortable to run with.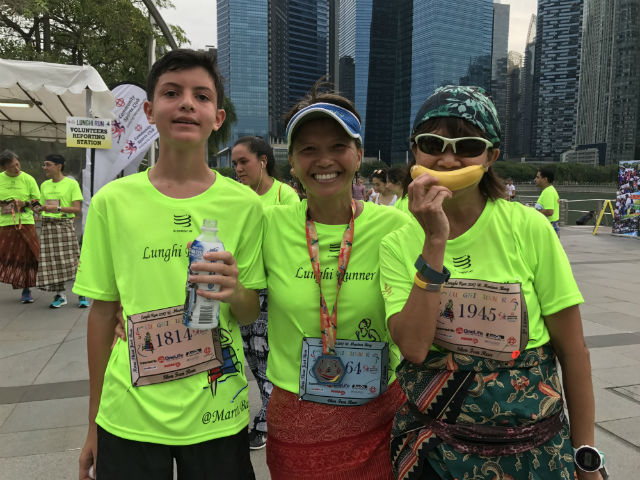 He said "Tying the Lunghi was quite easy and it did not drop off when I was running, so that was quite good. But I had shorts inside anyway. I think that most people wore shorts inside to play it safe."
He added, "If the weather was hotter and more humid, I think the Lunghi would be much hot to run with, though."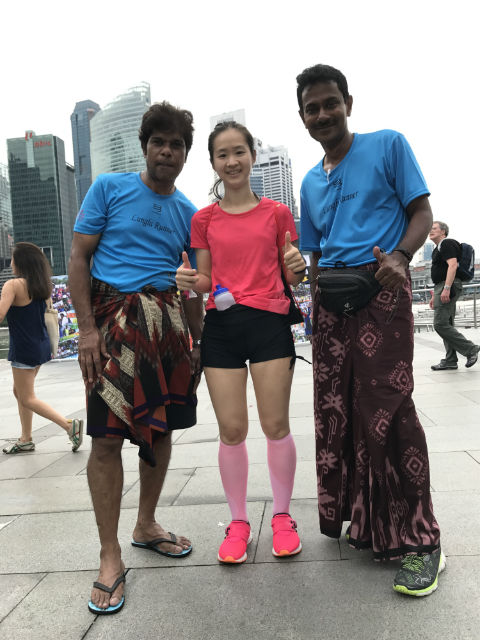 Designed her own Lunghi
Mary Loehr, a 51 year old stay at home mum, has been supporting the Lunghi Run for the past four years, to the extent that she had even designed her own Lunghi. She said, "I have my own Lunghi; I find the cotton one that comes with the race pack a bit too hot for me to run, that is why I made my own."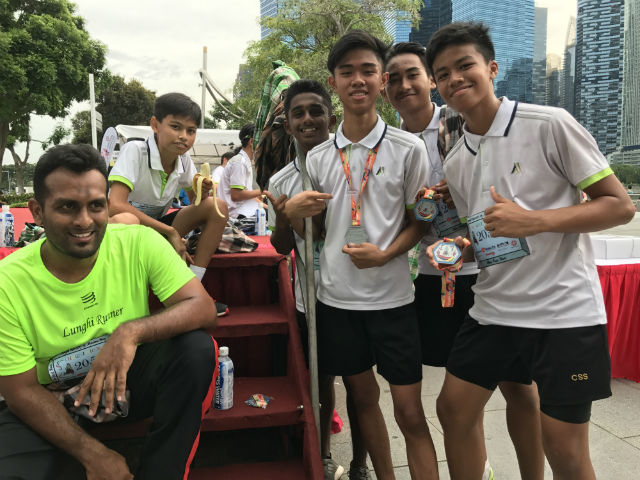 To Mary, the Lunghi Run is a fun family event that she looks forward to each year. Said Mary, who came with her two young children, "The event is always so much fun and it keeps on getting better each year. It's great to see this event growing bigger each time; this year some schools also came to show their support for the Lunghi Run. Whether rain or shine, we will come. My husband actually signed up too but he had work so he did not manage to make it down."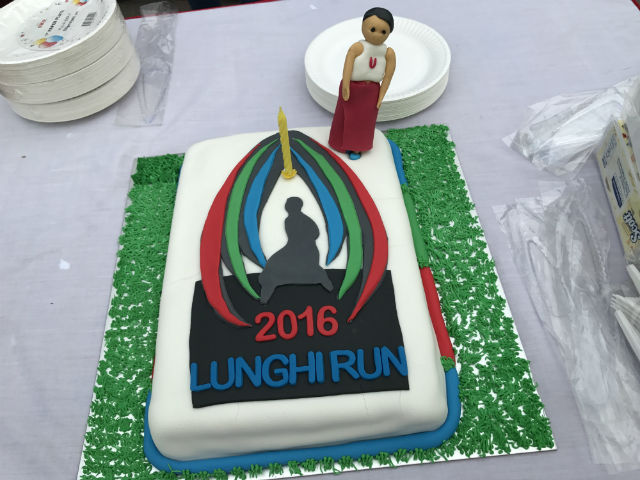 Post Run Treats
After the run, there was a lucky draw where runners could win prizes such as CompressSport socks and tights, as well as birthday cakes that the organisers had mentioned were to celebrate the birthdays of the September babies.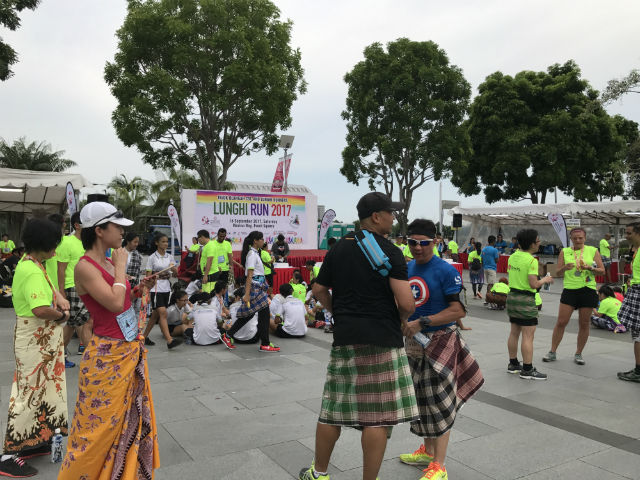 There had been five cakes, each one bearing the designs of the Lunghi Run medals over the years.
I had thought this was quite meaningful, creative and rather relevant to the run. The cakes were quite delicious too; they were sponge cakes and had two distinctively different flavours – chocolate flavour, or vanilla with strawberry cream. I had thought both were scrumptious.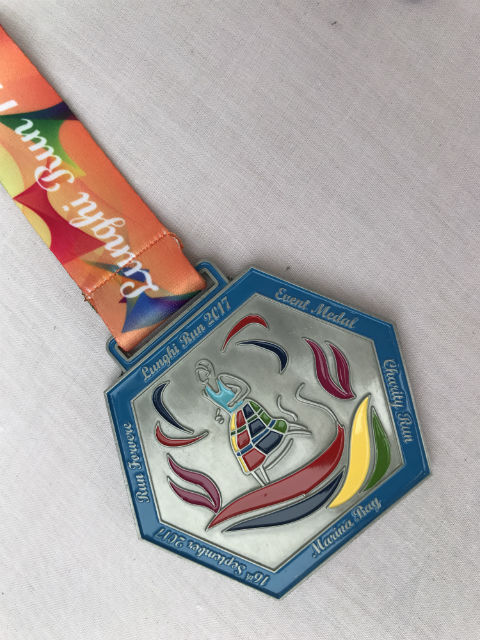 Prizes were also given out to various categories of runners, such as to the Best Dressed individuals, as well as to the most inspirational families.

Share this page with your friends!