The 2017 Singapore Spartan Race took place last Saturday morning at Tampines Avenue 10, with the Spartan Super in the morning and then the Spartan Sprint taking place immediately after that.
Click here to view the Spartan Super Race Singapore 2017 photo gallery.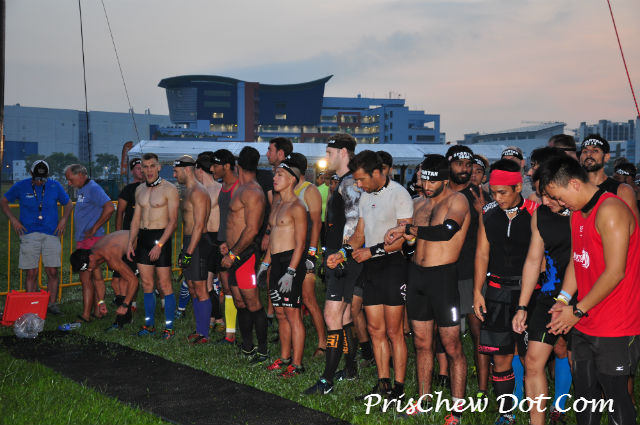 The Spartan Sprint, the shortest race category at Spartan, consists of three to five miles (4 – 8km) of running together with 20 to 23 obstacles and it serves as an appetiser to the Spartan race events. The Spartan Super on the other hand, consists of roughly eight to 10 miles (13 – 16km) of running together with anywhere between 24 to 29 obstacles.
Spartan Super participants enjoyed their race experience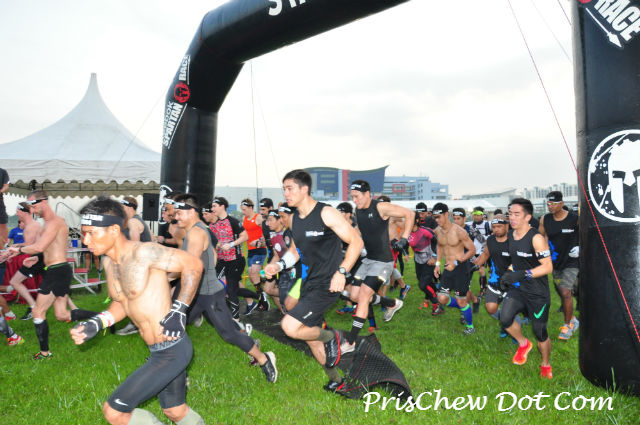 For participants who had taken part in the Spartan Super, they had enjoyed their experience thoroughly. Said Magdalena Cvetkovic, 34, a Regional Infrastructure Manager, "It was absolutely awesome. I loved it. I love running and obstacles and Spartan racing. The route was great and I enjoyed the bits and pieces as we ran through the woods. I also loved the technicalities of the obstacles. The course was really well marked and well organised and there were people everywhere."
Mats Hoerlick, 26, a Finance Controller at Lego, also shared the same sentiments. He said, "The race was awesome. It was muddy, it was rough, but I liked it. The course was great and the organisation and logistics were really well done. I have tried races at other countries and by far this one is the best organised yet. I loved the fact there was a central area that we could both start and finish the race. The track was also very well indicated all the way."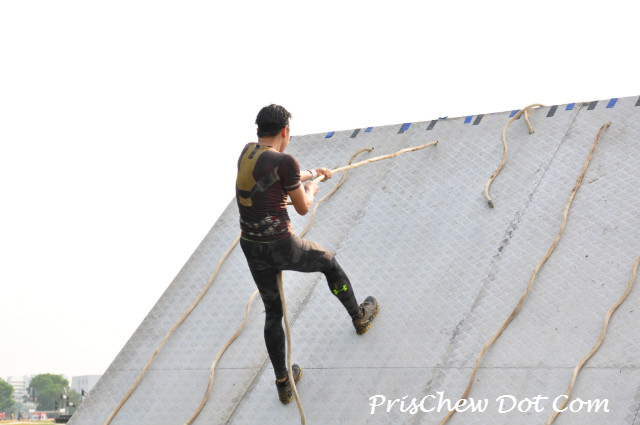 Challenging Obstacles
He added, "For me the toughest obstacle was the javelin. I always end up missing that one and I think that I need more practice. But I loved the wall obstacles as those are always easy for me. At Spartan Race, I like how you can use your full body so by the end of the race you are exhausted as you have had not only a strength workout but also cardio running. It is the full experience."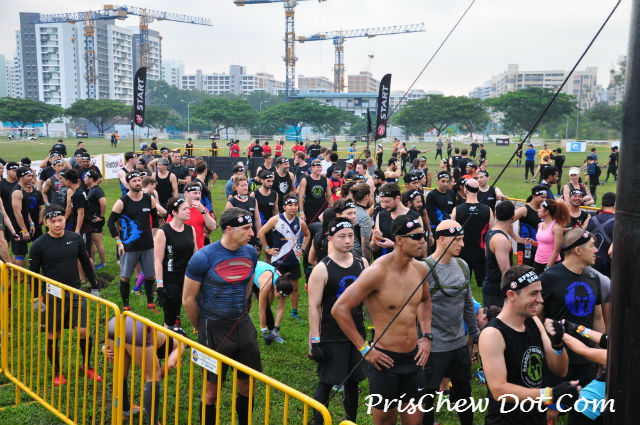 For Magdalena though, she felt that the monkey bars were the toughest part of the race, as she is small. She said, "I am a small person and they were too far apart. My hands were also wet so when I jumped up, I slipped off and fell onto the floor and I had to burpee it out."

At the Spartan Race, participants who fail to clear an obstacle have to do 30 burpees as punishment before they are allowed to move on.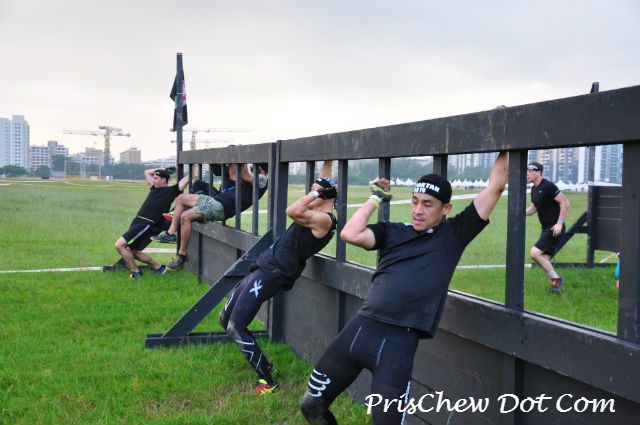 She added, "I had to do around 90 to 120 burpees altogether I think. But there were some easy obstacles too; I loved the rope climbing ones."
Also finding the monkey bars to have been quite far apart was Scott Graham, 34, an analytical chemist. He said "The toughest obstacles were some of the monkey bar ones. They were quite far apart and pretty slippery."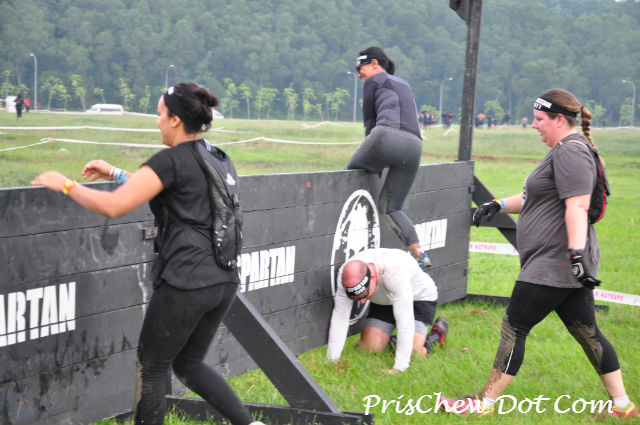 He added, "I had to do about 90 burpees altogether; failing the obstacles really does suck up a lot of your time and energy. But I loved the hurdles and running between the obstacles; I am good at running and I made up quite a lot of time in running."
How they had trained for Spartan Race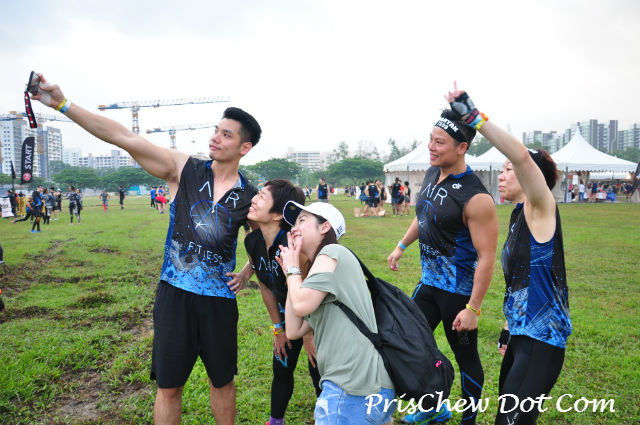 Scott, who had been taking part in his first obstacle racing event, had trained for the race with running and HIIT (high intensity training). He said, "What I liked about this race is that it's varied; for running you can do it anytime. I run a couple times a week, but you cannot do an obstacle course like this every day. To train just running, you have to do quite a bit of running. I run 10km once or twice a week. I also do CrossFit which is like weight training. I also do HIIT interval training on an exercise bike for 15 minutes."
For Martin Herbrich, 49, the Vice President at an international German company, the sense of camaraderie at Spartan Race events is the reason why he keeps on coming back to take part in them. He said "It is a race. You come here wanting to win but then again, everyone also helps each other. If someone is struggling then you will give them a hand. Spartan Race is great for making new friends. The camaraderie among the people here is amazing. It is such a nice crowd at these events consisting of people from all over the world. I just met a guy from Kuwait and there are also people from Hong Kong. I love this community."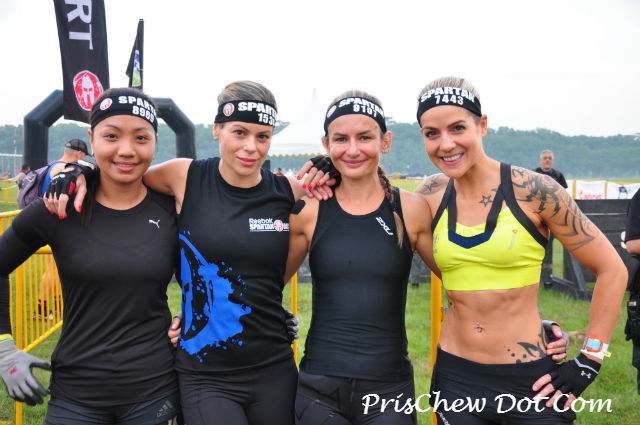 He added "To train for these races, I generally do a mixture of running and strength training and CrossFit. I train six times a week, and do about 10 hours weekly. I don't train at the gym; the city is my playground. I do activities like running outdoors and climbing trees to prepare for this race."
Martin admitted that during the Spartan Super, he found the spear throw obstacle particularly tough. He said, "I always miss that one. And I cannot train it. But the rope climb and carrying obstacles are easy."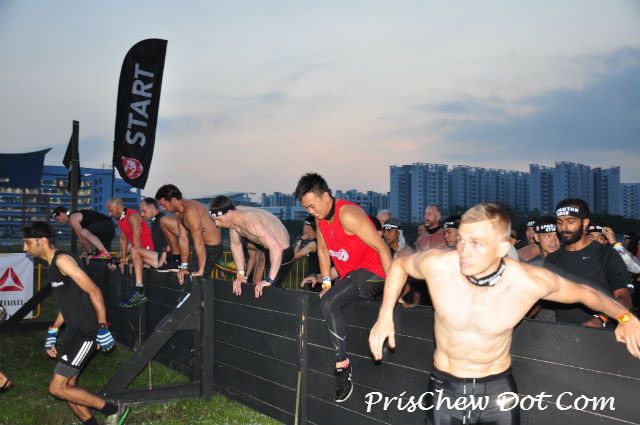 Continued Martin, "Generally though the race was excellent as a whole. I came early and started in the Elite wave and I came 2nd for the Master's category so I am happy. Compared to last year's event, this race was more muddy and as a result, tougher. There was more than enough mud and actually I lost my shoes twice."
Race Organisation was excellent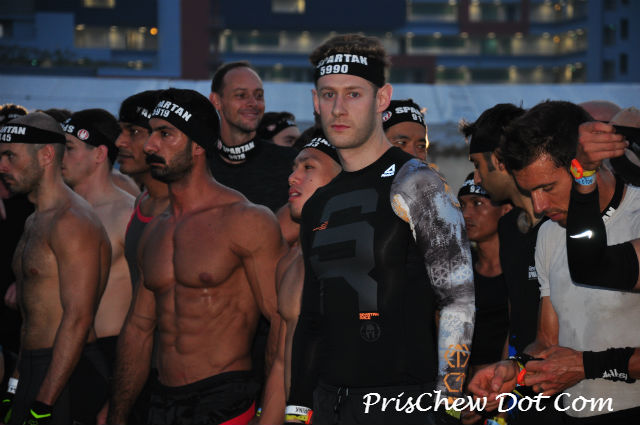 In terms of the organisation, Martin is happy. He said "The organisation was very good. It is a bit hard to park a car here if you are driving but apart from that, everything was smooth and well-run. The registration and pick-up of the timing chip was easy and the bag drop was easy too. All was good."
Claire Tweed, 34, however pointed out that the packet pick up for the race, which had taken place a couple of weeks ago, had long queues. She said, "The only bad thing was long queues at the race pack collection but that is my only complaint. Everything else was good. The obstacles were all good and the drink stations were about the right distance apart. The bag drop was easy and registration was simple."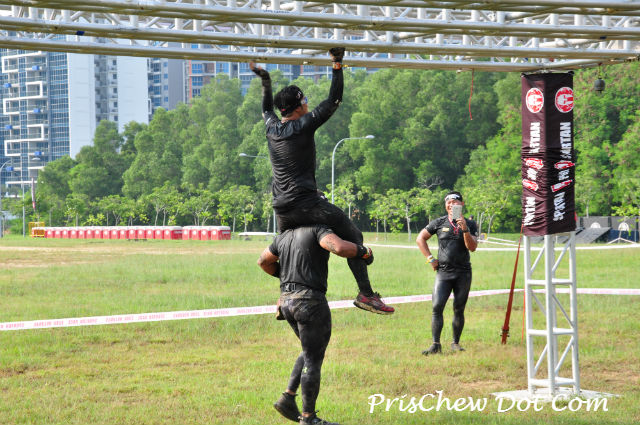 Camaraderie was great
She added, "For the race itself, it was very tiring and very muddy. But great to be doing it with so many like minded people. We actually pay money to do this sort of crazy stuff. But what I really love about today was the spirt of everyone coming together to support each other."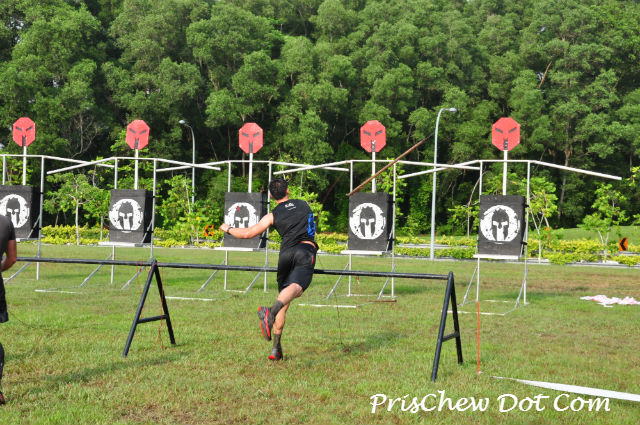 Claire had also admitted that she found the height related obstacles to be quite tough. She said, "I hate anything involving heights, such as climbing. But today I discovered that I hate burpees more than heights. The easy ones were the over-and-under ones at the beginning though; you can't go wrong with that."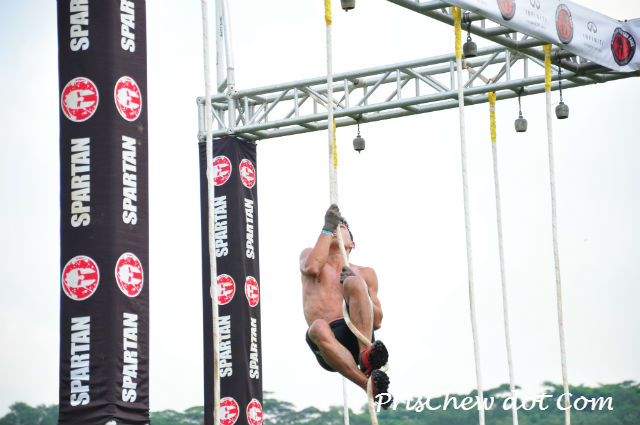 Nevertheless Claire, who was taking part in a Spartan event for the first time, would do so again. She said "I liked the variety; it's a lot more than simply putting one foot in front of another. I can't wait to take part in Spartan Race again."
Share this page with your friends!