The 2017 edition of the Twilight Ultra Challenge took place at Punggol Waterway Park last Saturday evening.
Click here to view the Twilight Ultra Challenge 2017 photo gallery.
Click here to view the Craze Ultra 2017 Photos.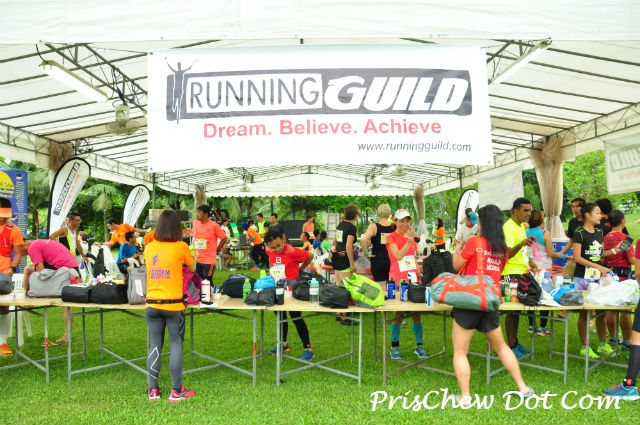 Participants complete as many 5km loops as possible
Organised by Running Guild, this annual ultra running event requires participants to complete as many loops of the 5km race route as possible within the 16 hour time limit. The event aims to create a fun and stress-free event for runners to test their resolve and determination, whilst forging existing friendships and making new friends at the same time.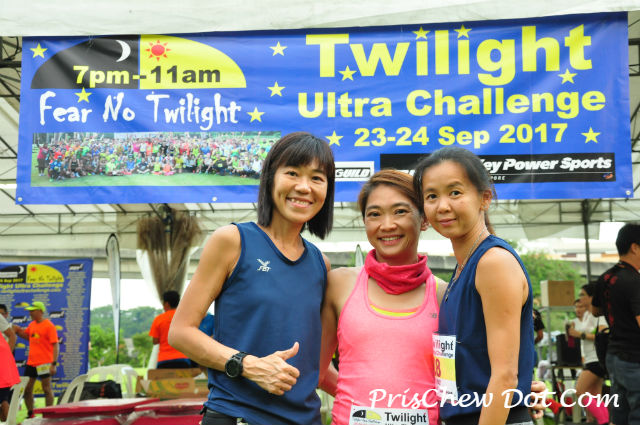 The 2017 race had flagged off on Saturday at 7pm and finished at 11am on Sunday morning.
Well organised race
And for many of the runners taking part in the event, the race was a well organised one that they enjoyed. Said Muhammad Faliq, 33, a draftsman at a multinational company, "It was well organised and everything went smoothly. We were just running 5km loops. There was a water point at the halfway u-turn point at 2.5km and at the main event centre, we have food and nutrition and they provided plenty of food, which ultra runners need."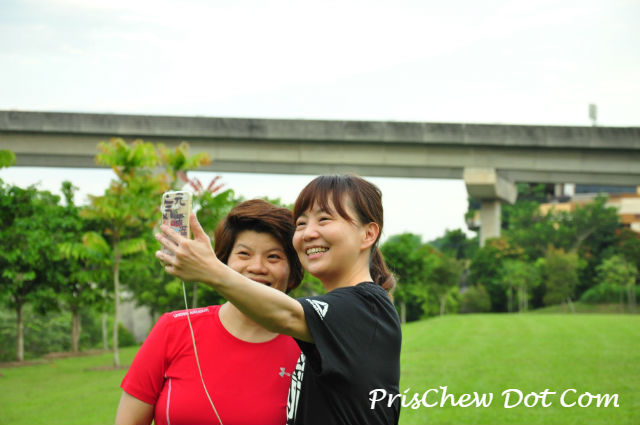 This is Faliq's first Twilight Ultra Challenge race, and the runner had admitted that he had been quite impressed with the spread available.
I could see plenty of food at the race tent, and these had included plenty of finger foods, such as potato chips, cup noodles and watermelons. As it was the mid-autumn festival, mooncakes were also available; these had been kindly donated by one of the runners and I thought it had been an interesting way to add a festive touch to the running event. An ample supply of both water and isotonic drink were also provided for runners as well.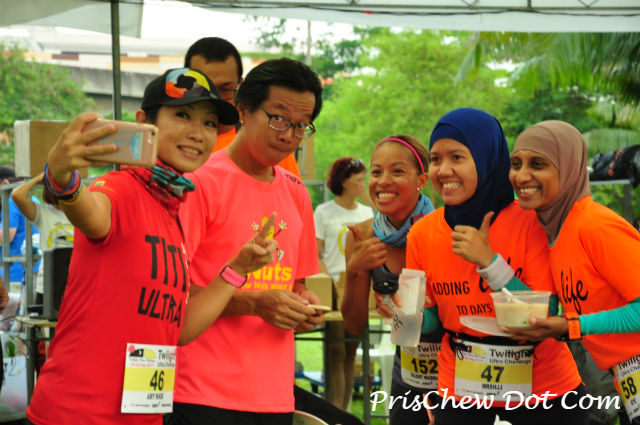 Agreed Nigel Sng, 42, a Regional Manager, "The logistics were well planned as you can see; there are lots of food to provide runners with a quick burst of sugar to keep them going during the run."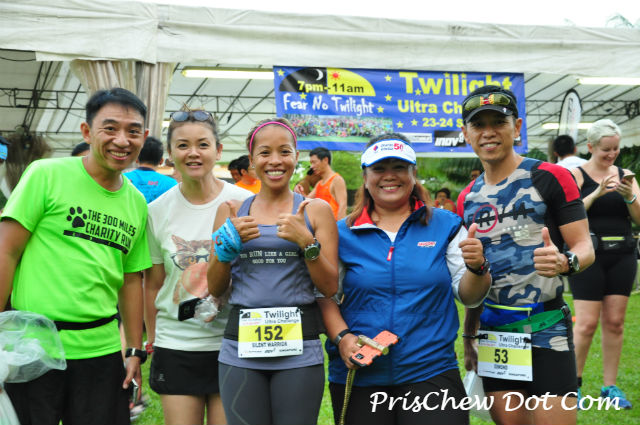 He added, "The route was also easy to follow and quite difficult to get lost; we simply run all the way down straight and come back, so I would say that this made things go very smoothly."
Nigel, who lives in the Eastern part of Singapore and does not usually come to the Punggol area, was running at the Twilight Ultra Challenge for the first time.
He said, "Punggol is a really nice location for the race and very enjoyable."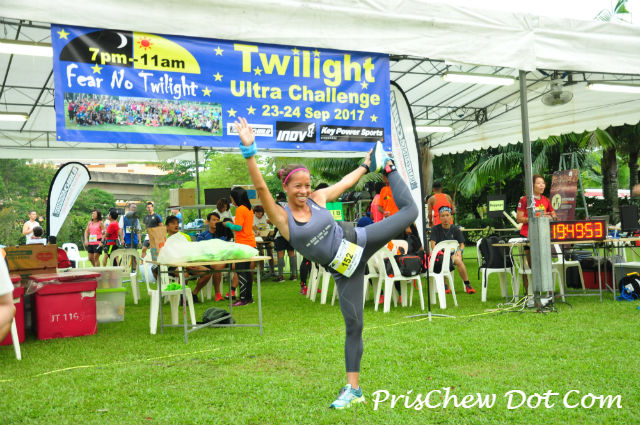 Atmosphere was cheerful and relaxing
The atmosphere at Twilight ultra challenge too, according to runners, was also very cheerful and indeed stress-free, catering to both runners who wanted to aim for a personal best and test their endurance, as well as those who preferred to have fun and to take the race easy.
When I had dropped by the Punggol Waterway Park to see how the race was, I could see a sizeable number of runners simply chilling out at the race tent and chatting to each other, whilst taking a break from running. They were clearly enjoying their night out.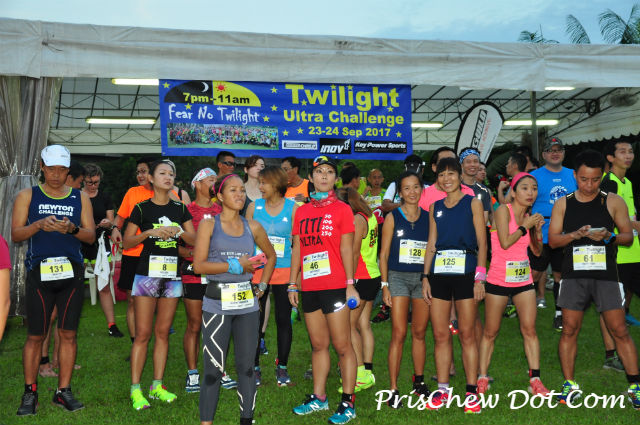 But other runners though, were more focused on running and stopping only for brief moments to grab some food and drink – possibly aiming to complete as many loops as their body could take and hopefully pick up the prizes on offer, too.
Said Faliq, "The atmosphere was friendly and relaxing. That is why I prefer these ultra races compared to 10km or 21km races where people chase personal best timings. Here, I can just relax and see how much I can endure rather than chasing a timing."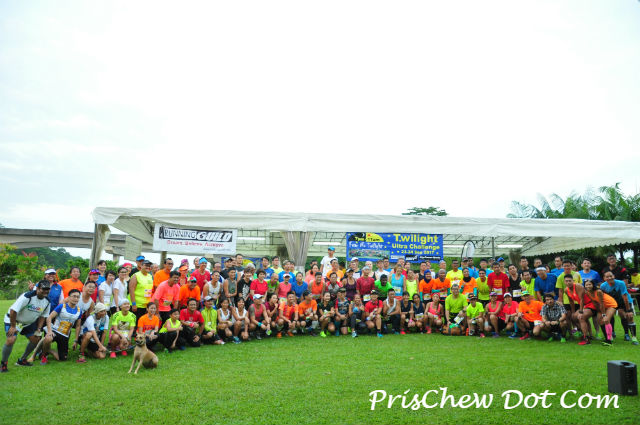 Agreed Nancy Chan, 47, a bank employee, "Ben Swee's Running Guild events are very small, nice and homely and that is what I like about them."
She likes the Punggol location better than East Coast Park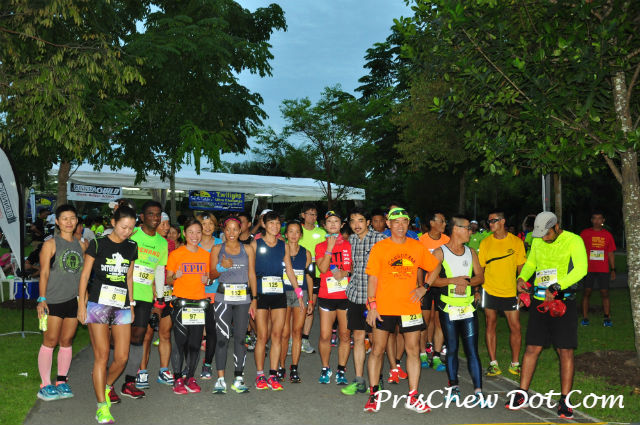 This year also marked Nancy's first time running the Twilight Ultra race at the new Punggol Waterway Park location. The Twilight Ultra Challenge had shifted to Punggol since last year's edition. Previous years when Nancy had taken part in the Twilight Ultra Challenge, the race had been held at East Coast Park.
Said Nancy, "I have taken part at East Coast Park, but this new venue is near to my home and I know the route well. I think that it's also better than East Coast because of the terrain; I do not like the concrete at East Coast. The paths at Punggol are more conducive to running."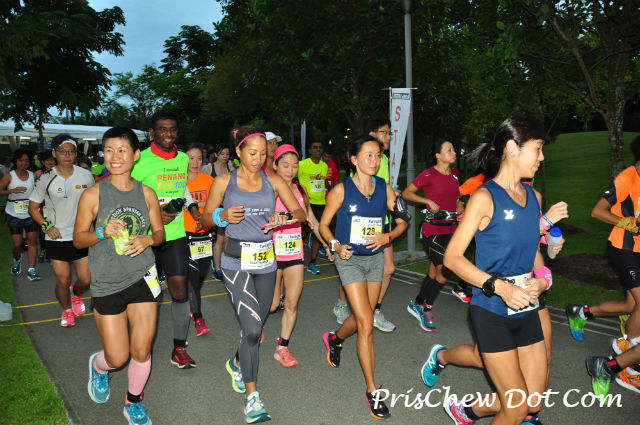 She added, "But there seemed to be more bicycles and scooters here. Then again, everywhere is probably the same these days, as such mobility devices are becoming increasingly popular. As it gets dark, we had to really look out for them and they could get in the way of our running."
Runners would definitely be back
Would she be back to Punggol for this race? Said Nancy, "I will definitely be returning."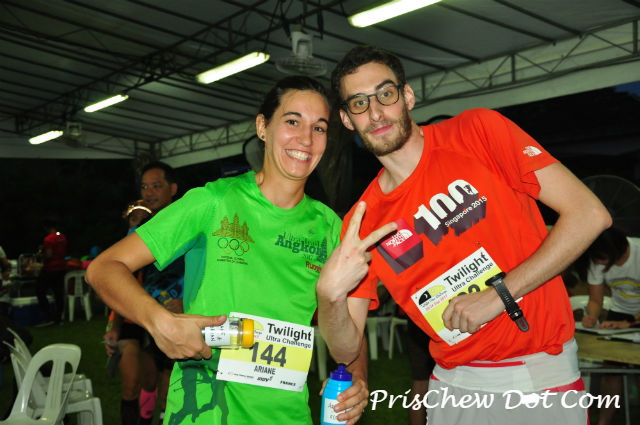 Agreed Nigel, "I would definitely be back for Twilight. It's a great race to be able to enjoy myself without pushing my body too hard."

Click here to view the Twilight Ultra Challenge 2017 photo gallery.
Click here to view the Craze Ultra 2017 Photos.
Share this page with your friends!