An article on Tips for Running (the Day before a Big Race)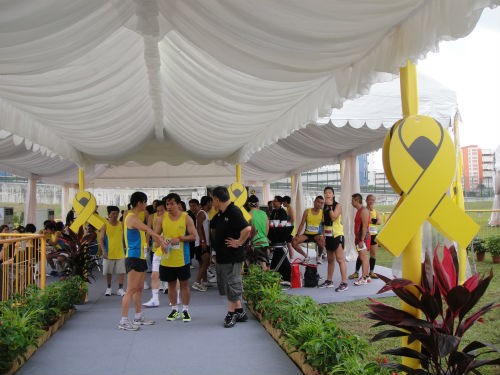 Congratulations! If you are reading this article, you would have probably completed all of the training for your big race by now and be feeling quite excited.
If this happens to be your first race, you may be feeling a bit nervous though. But fret not. Here are some tips for running, to show you how you can get through the race with complete confidence – and with minimal complications.
Do not try any new foods
Do not try any new foods just before a race. Some useful tips for running is, if you aren't used to some of the ingredients in the food, this may ultimately affect your body and therefore your run, so just stick to foods that you are used to, before your race.
Increase your carb content but not your food intake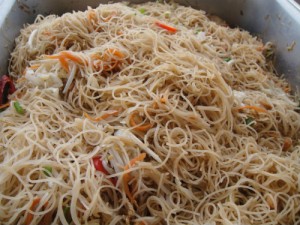 In the last few days before the race, you should have about 65 to 70 per cent of your food intake comprising of carbs. This is so that you will have enough energy stored in your system to run the race, therefore helping your stamina and endurance levels during the race. This is one important tips for running.
But don't overdo it with the eating and have more than you normally do, because you will simply end up gaining weight that you will struggle to lose later. Moreover, excessive eating may also lead to problems such as cramps during the race, because your body will still be struggling to digest the increased amount of food, when it is supposed to be helping you to run instead.
Do not tire yourself out
During the last day or two before your race, do not go on an excessively long run or use your feet to do a lot of walking. This is because you will just tire yourself out for the actual race, and you won't be able to perform as well as you should.
It is perfectly okay to do a short twenty-minute run though, if you are scared that you will lose some fitness. The truth is you won't actually lose fitness levels, unless you completely stop exercising for a week or more.
If you think you're better off not doing a run and simply having a rest, then use the last few days to stop running altogether and allow your body to recharge itself. This will also help your body to be more prepared for the actual race.
Trim your toenails
An important tips for running is, trim your toenails before the race so that you don't suffer from problems such as bloody or black toenails during the race. Long toenails may get caught in the fabric of your socks during a race and may cause complications. If you trim your toenails regularly, this won't be an issue though.
Drink plenty of water and isotonic drinks
The day before the race, it is very important that you hydrate yourself well, by drinking lots of water and some isotonic drinks, so that your performance is not affected.
The water is to prevent the dehydration of your muscles, and the sports drink is used to help with the salt and electrolyte content in your body, so that you won't suffer cramps and muscle aches during the actual race.
On the other hand, never drink alcoholic beverages or caffeine, such as coffee, before a race, because alcohol and the caffeine in coffee would dehydrate the muscles, and cause you to become excessively thirsty – thus, affecting your performance.
Related Blog Posts
Share this page with your friends!