The Standard Chartered KL Marathon (SCKLM) is gearing up to be highly competitive, especially in the Malaysian Men's category, with the top Malaysian runners vying for top honours and a potential South East Asian (SEA) Games spot.
As Malaysia's premier running event, the SCKLM draws thousands of local and international runners to the country whilst establishing Malaysia in the global running calendar at the same time. The 2017 edition will see sponsorship from Standard Chartered Bank Malaysia as well as Honda Malaysia, Brooks, Lucozade, Seiko and Pacific Regency.
Runners who will be back again
Back for the SCKLM again, will be last year's Full Marathon winner Muhaizar Mohamad, with a time of 2hours 39minutes 24seconds, followed by Mohd Jironi Ridzuan in second position with a time of 2hours 39minutes 56seconds and in third place, Tan Huong Leong with a time of 2hours 41minutes 53seconds.
With the SEA Games taking place in KL later this year, the intense competition at the SCKLM will be given an added edge.
Tan could be the one to watch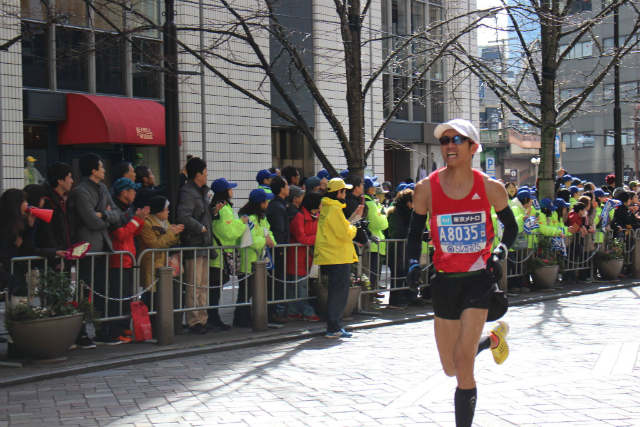 Tan, 29, has been recording really fast time to date, with a 2hours 35minutes 24seconds at the Taipei Marathon in December and 2hours 28minutes 19seconds at the recent Tokyo Marathon – this is one of the fastest Marathon times ever recorded by a Malaysian runner.
In fact Tan could be the one to watch, as his current personal best is well within the qualifying mark. He has been training in Taiwan, where he works as an engineer, and coached under professional Taiwanese long distance running coach Lim Chen Ming for the past couple of years. His results are beginning to speak for themselves; his timing clocked at the SCKLM last year has been shaved by almost 13 minutes at the Tokyo Marathon though the conditions were much more temperate. It will be interesting to see how Tan can perform under the sweltering Malaysian heat.
Said Tan, "I am looking forward to SCKLM 2017. While I am not setting any goals, I still hope to do my best for the run and hopefully my name will be on the SEA Games squad come July."
Muhizar's best bet to get in the SEA Games squad is at SCKLM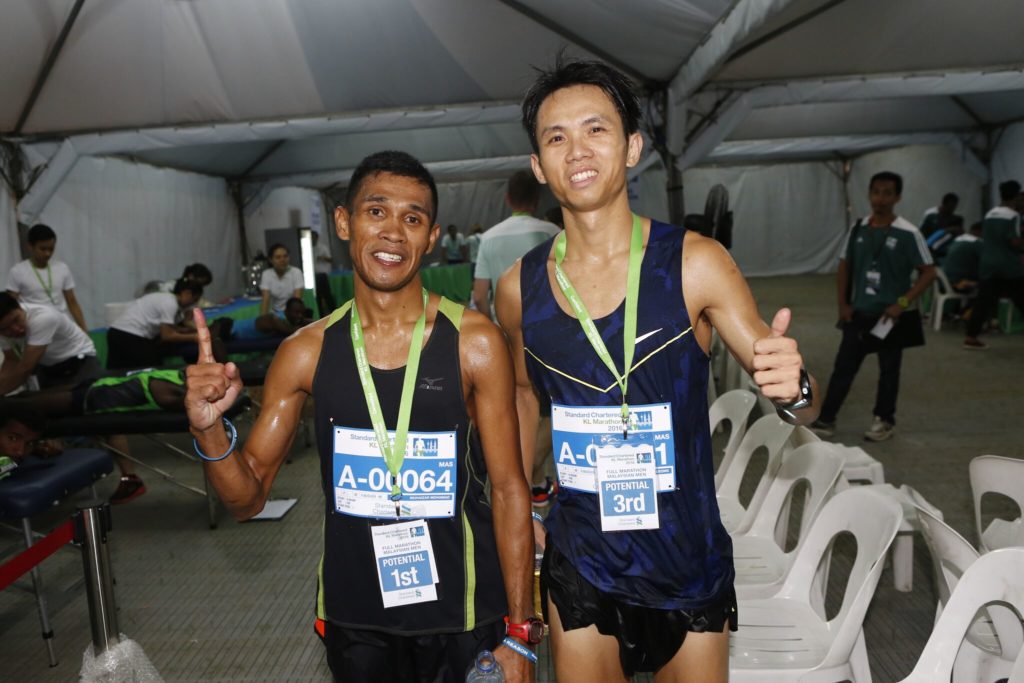 But to Muhizar, the SCKLM will be his best bet to get into the national team for the KL Sea Games 2017. He has dominated the Full Marathon Malaysian Men's category at SCKLM for the last couple of years. The Armed Forces personnel largely trains on his own, but a short stint under Mark Williams, the Official Running Coach for SCKLM running clinics, has helped him to achieve a personal best timing for last year's SCKLM.
Said Muhizar, "I don't have a personal coach, so it will be tough for me to post faster times. I realised how much a coach could help me when I trained under Mark. The plan he gave me is what helped me to achieve my fastest time so far at last year's edition of the SCKLM. But as the Sea Games is on home soil this year, I will be going all out in SCKLM 2017 to better my personal best timing and earn my ticket to the Games."
Jironi is the outsider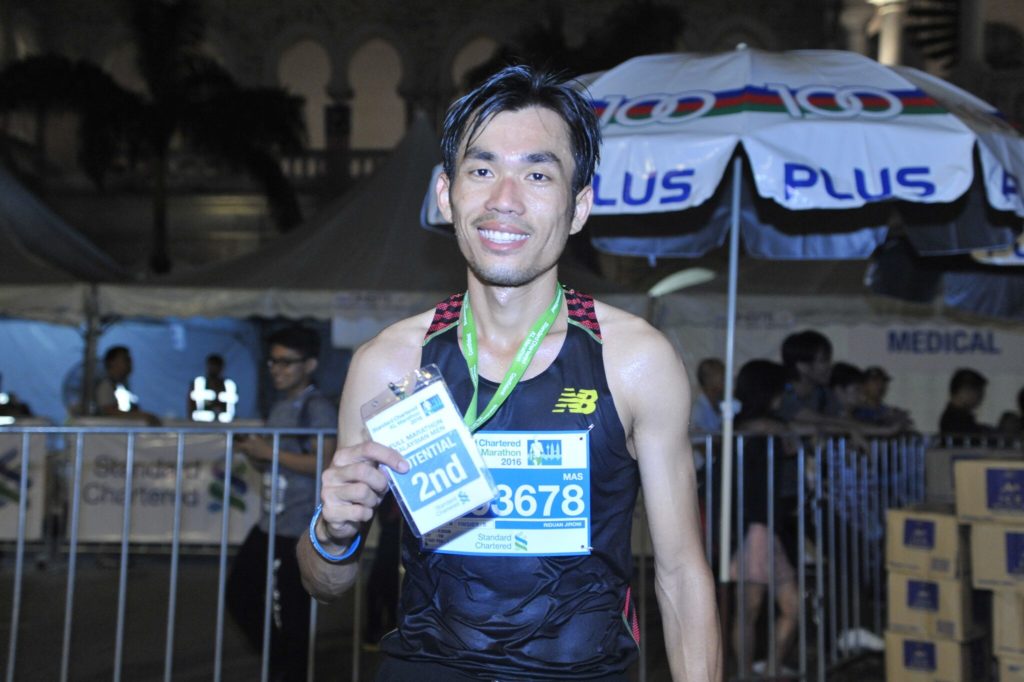 On the other hand, Jironi is the outsider, with a personal best timing of 2hours 39minutes 58seconds. This is well outside the national qualifying mark of 2hours 35minutes 4seconds but the school coach is determined to break his personal best at the SCKLM. Said Jironi, "I know my timing is still below the qualifying mark but I am focused on a good performance at SCKLM and I hope that it will put me in contention for a SEA Games spot."
The organisers are eagerly anticipating the competition. Said Rainer Biemans, Director of Dirigo Events and Project Director of SCKLM this year, "We are really looking forward to a hotly contested SCKLM 2017 especially in the Malaysian Men's Full Marathon category. This augurs well for our event as one of the key objectives has been to raise the competitive level of SCKLM. As the selection for the SEA Games is finalised in July, these runners will all be eager to push hard to earn selection."
Sheela Samivellu is also one to watch
In the Women's Half Marathon, Malaysian national record holder Sheela Samivellu is the one to watch out for; she smashed her own previous record at last year's event and she will be looking too, to clinch a SEA Games spot through a strong performance this year.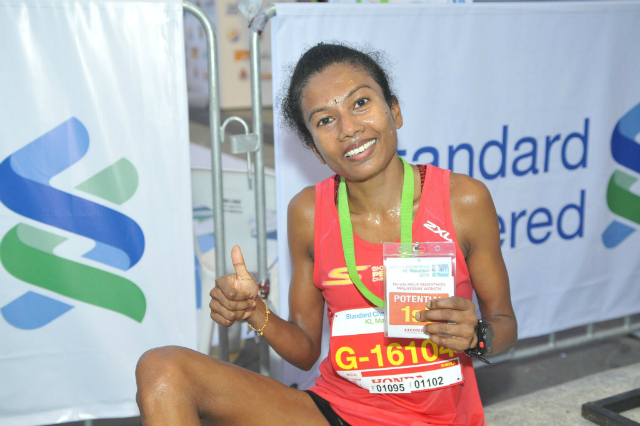 Sheela, a Principal Assistant Director with the Ministry of Well Being, Housing and Local Government started running at an early age and has taken part in the SEA Games several times before. She said, "I began running when I was five years old and the journey continues. What started as a means to stay happy and reduce stress has become more serious. Breaking the national record at SCKLM last year was the proudest moment in my career and I hope to be able to finish just as strongly again this year."
RM500,000 on offer
The elite runners will be looking to earn a slice of the RM500,000 in total on offer at the SCKLM, which also included bonus prizes for record breaking course times.
Share this page with your friends!