Australian Ultra Marathoner, Vlad Ixel, 27, only started running in 2012 and he had initially taken up the sport, to adopt a more healthy lifestyle. Said Vlad, who works as a race director and running coach, "I was miserable and was living a fairly unhealthy existence. So I started running as a lifestyle change." Thus, he took on his first marathon – after only about three to four weeks of training.
Vlad completed his maiden marathon in 3 hours and 18 minutes and couldn't walk for two weeks afterwards – but running the marathon had ignited something in him, and he was completely hooked onto running, subsequently. In fact, he even took on a 250km desert race, the Atacama Crossing – part of the Four Desert's race series, six months after that first marathon – and came in second overall.
Running is his passion
Today, Vlad, who resides in Hong Kong, is not only a highly passionate runner who loves what he does, but he has also quit eating meat for health reasons. He said, "I became vegan for health reasons. As I've gotten more into it, I now consider its other benefits including issues regarding animals and the environment. I'm not really qualified to say whether it helps with running, but it seems to work for me – and some arguments do suggest that having a largely plant-based diet is better for recovery."
Vlad admits that he used to be a heavy smoker and drinker and ate plenty of red meats in his early days. But now, his troubled past is completely behind him as he focuses more and more on his love and passion for running. Explained Vlad, "Though I am competitive by nature, I'm a firm believer that competition breeds ambition and with that, a willingness to improve. In other words, I love testing myself and my limits. I also love the camaraderie that is embodied within the running community."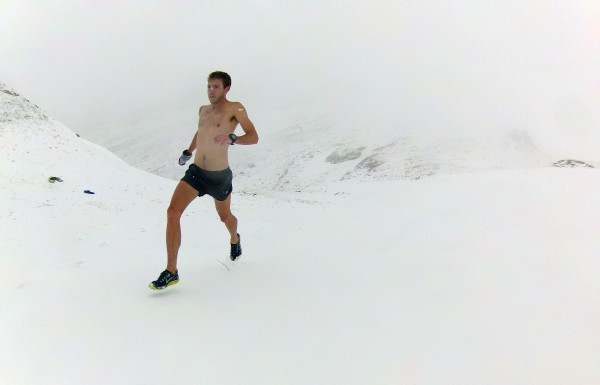 Has chalked up many race titles and podium finishes
In the three short years that he has pursued his passion and interest, Vlad has already chalked up several race titles and podium finishes along the way. Some of his titles include winning Singapore's most challenging 100km race, The North Face Singapore 100, in both 2013 and 2014, as well as The Most Beautiful Thing, a 100km trail race in Sabah, Malaysia, which he won in 2013. Till today, the latter remains as one of Vlad's most memorable race wins.
"The Most Beautiful Thing was actually my first 100km event. It stands out above the rest in my memory not only because it was my first 100km event but also because of the fantastic scenery around that area. It was very rewarding finishing the race, let alone winning," Vlad explained.
Ultra running has its challenges too
However, ultra running does have its challenges too – and throughout his running career, Vlad has also experienced some rather challenging races. An example is the Ice Trail Tarentaise, a 65km race which Vlad had attempted in 2014. He said, "Over the 65km route, you climb and descend more than 12,000m, most of which is at elevation on ice and snow. Needless to say, it was very cold. It was something totally unfamiliar and tested my resolve."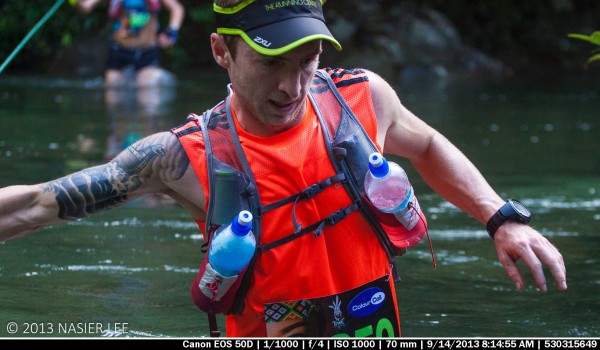 Injuries are a major concern of ultra runners
Besides challenging races, Vlad also pointed out that injuries are another major challenge of being an ultra runner. Explained Vlad, "Ultra  requires large weekly mileages and usually a lot of elevation gain. If you hit your training threshold and hold it there for too long, you'll likely end up with an injury."
Tips from Vlad for Aspiring Ultra Marathoners
While injuries, aches and pains are a part and parcel of an ultra marathoner's life and cannot be avoided completely, Vlad has some tips for aspiring ultra marathoners – to reduce their chances of sustaining an injury that may threaten their ability to run.
"If you want to do well at say, a 100km race, I'd recommend a solid few months of training, probably upwards of four to five months, depending on your running background. Long runs are essential and for a 100km event, I'd do at least a 50km run in preparation. Racing a 50km event is also an effective means of training as the intensity will be higher. Back-to-back long runs are critical, particularly if your training is compromised by work and other commitments. Varying the training stimulus is also important. I'd recommend adding in a tempo or VO2 Max session at least once a week," explained Vlad.
As well, Vlad added that you should not try anything new on the day of the race – as these can cause problems that may result in you pulling out of the race due to intense pain, such as stomach upsets and bad blisters. He explained, "Ensure that you'll be training with the kit that you are going to use on the day of the event. This includes your shoes, your socks, your hydration system, nutrition, salt pills, caffeine, etc. Essentially you want to ensure you have mitigated the variables that could work against you."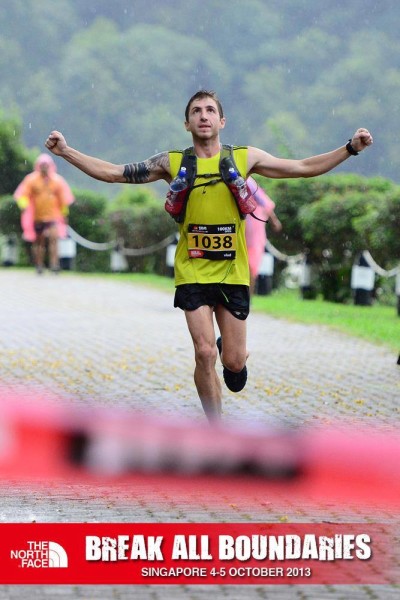 Moreover, it is important to not underestimate your calorie intake according to Vlad, as you will be burning thousands of calories during a ultra marathon. Explained Vlad, "Once race day rolls, keeping on top of your calorie intake cannot be underestimated. I find caffeine really helps on the back half of longer races."
Believes that more people should run regularly
But while not everyone may be interested to go all out and run ultra marathons though, Vlad believes that it is important to do some running on a regular basis – and he hopes to get more people hooked onto the sport of running. So besides doing running himself, Vlad has also taken to organising races, such as The Great Relay which made its debut in Hong Kong in January last year.
Said Vlad, "I'm not a doctor or physiotherapist or a nurse, but I feel like I can introduce people to a healthier lifestyle  by putting on these races. I think the team element of The Great Relay helps to attract people that might otherwise not be inclined to race and run."
Vlad's foray from running into organising races has been quite successful so far. In Hong Kong last year, The Great Relay was very well received by the public. Said Vlad, "As the first edition of The Great Relay, I think the race in Hong Kong was very successful. We released a survey after the event and the responses were very positive!"
Will be bringing The Great Relay to Singapore on 13 June
So Vlad is hoping to capitalise on this positive vibe – and will be bringing The Great Relay to Singapore, on 13 June. This will be the second instalment of The Great Relay. But why Singapore? Said Vlad, "I love Singapore! I've won The North Face Singapore 100km two years in a row, so it holds a special place in my memory. I think it's a beautiful place that has parks and beaches and trails that are highly accessible. It's really a great place for an event like The Great Relay. Singapore was always going to be our first or second event, primarily because of the great running community."
Besides Hong Kong and Singapore though, Vlad is currently doing research into a few locations throughout Asia and Australia, with the intention of developing a race series within the next year or so, with up to five races in different locations and using a combined ranking system.
A relay race with runners taking turns to run loops around the race course
Like the Hong Kong event, the Singapore version will be held in a similar format, with teams of either two, four or six runners taking turns to run loops of the race course until the team has completed their registered distance.
Said Vlad, "Our ambition for The Great Relay in Singapore is quite simple – to put on a great event that helps to make participants happy, an event that participants can enjoy with their friends, family and colleagues."
Register for The Great Relay (Singapore)
Registrations for The Great Relay (Singapore) will officially open within the next two weeks and can be done online at www.tgrsg.com. Any queries regarding the race can be directed to info@tgrsg.com.

Share this page with your friends!