You have already booked your flights and your accommodation in Kuala Lumpur (KL) at the Regalia Residence (a holiday apartment) and so now, you are probably looking for activities to do in the capital city of Malaysia.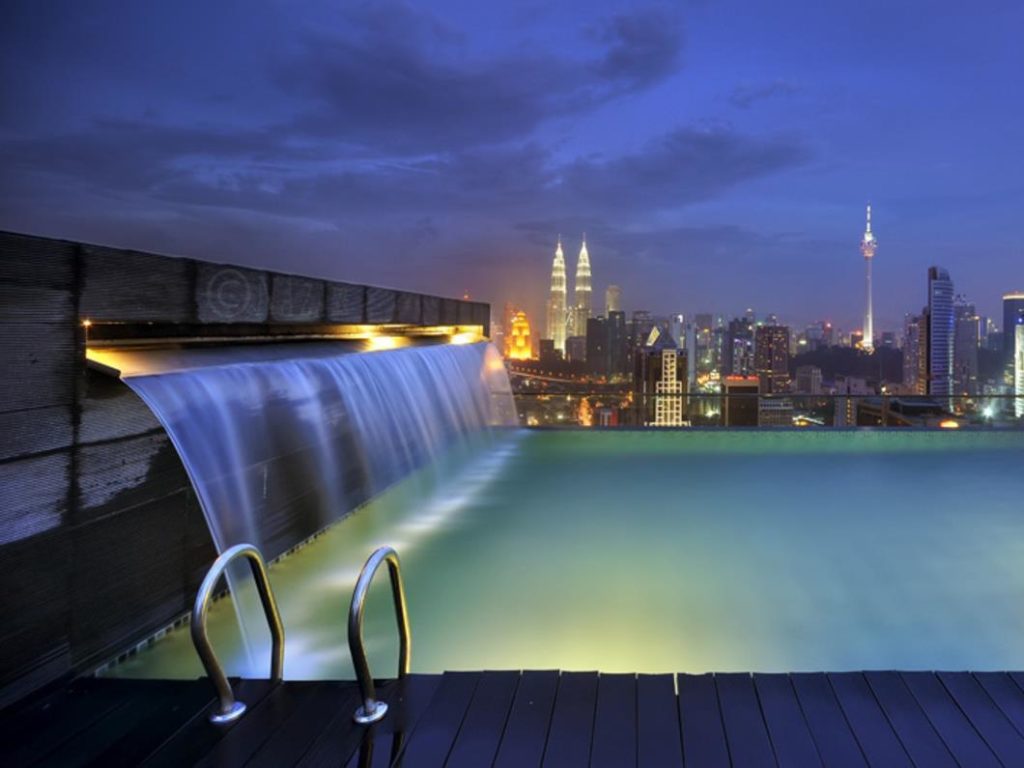 On their website, the list of activities at the Regalia Residence includes a fitness centre, an infinity pool, games room and squash court for those who want to work out in the apartment premises, and the hotel is also within easy access to the KL City Centre and Merdeka Square, but then again, what if you want to experience something more than simply walking around KL to shop?
Activities all year round
Here are some of the more interesting and unorthodox sports and outdoor activities that you can do in KL.
However do make sure that you rent a car though if you are heading out from your Regalia Residence hotel, and you are interested to try out some of these activities.
Swimming with Sharks
Have you ever wanted to get up close and personal to a real live shark? If so, you can experience that in KL, at the Aquaria KLCC (Kuala Lumpur Convention Centre), within the KL City Centre itself. You will be given diving equipment and a short briefing on what you can and cannot do, before you are thrown into the deep end with the sharks.
But please do note though that this is only for certified scuba divers.
If you are keen, the location is at Kuala Lumpur Convention Centre, Kuala Lumpur City, 50088 Kuala Lumpur, Wilayah Persekutuan Kuala Lumpur, Malaysia, which is a 15-minute drive away from the Regalia Residence.
Bubble Sports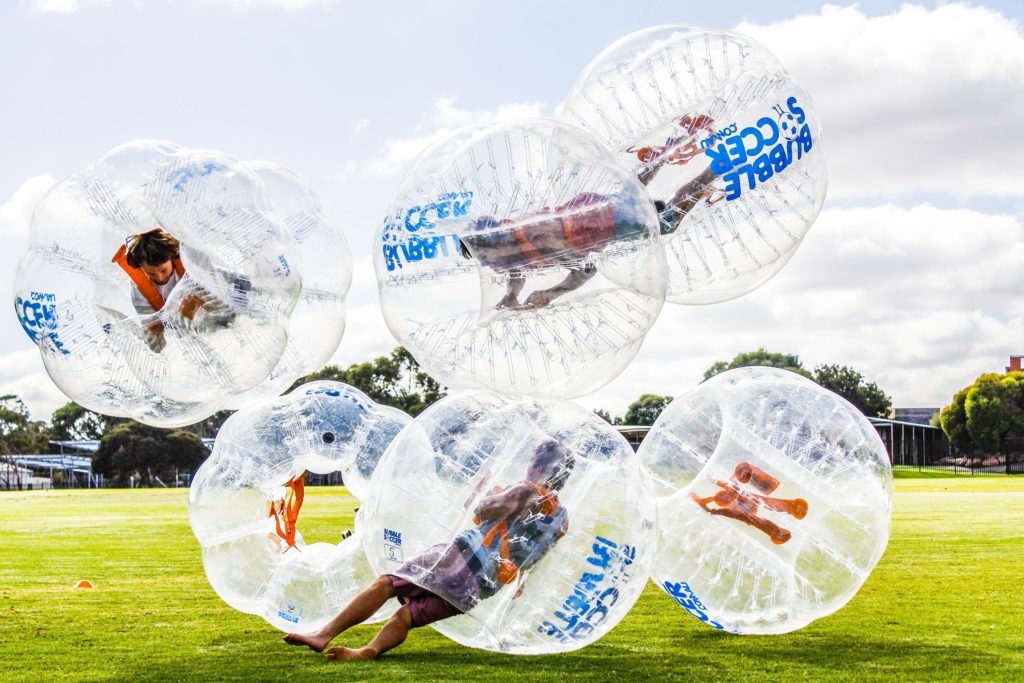 As the name suggests, this is where you tuck yourself into a bubble ball and you are good to go. So it is a twist on traditional sporting activities. Inside your ball, you can take part in activities such as bubble soccer, bubble rugby and tower defence. However the games may become rough and violent at times.
This fun and wacky sports activity is located at 2, Jalan 19/1, Seksyen 19, 46300 Petaling Jaya, Selangor, Malaysia.
Hot Air Balloon
If you fancy experiencing a hot air balloon and seeing KL from up in the air, head to the Sky Rides Festival Park to experience just that; they have hot air balloon rides that go 120 metres above the ground.
The location is at Jalan P2m, Presint 2, 62100 Putrajaya, Wilayah Persekutuan Putrajaya, Malaysia, for those who are interested to try this out.
Bungee Jumping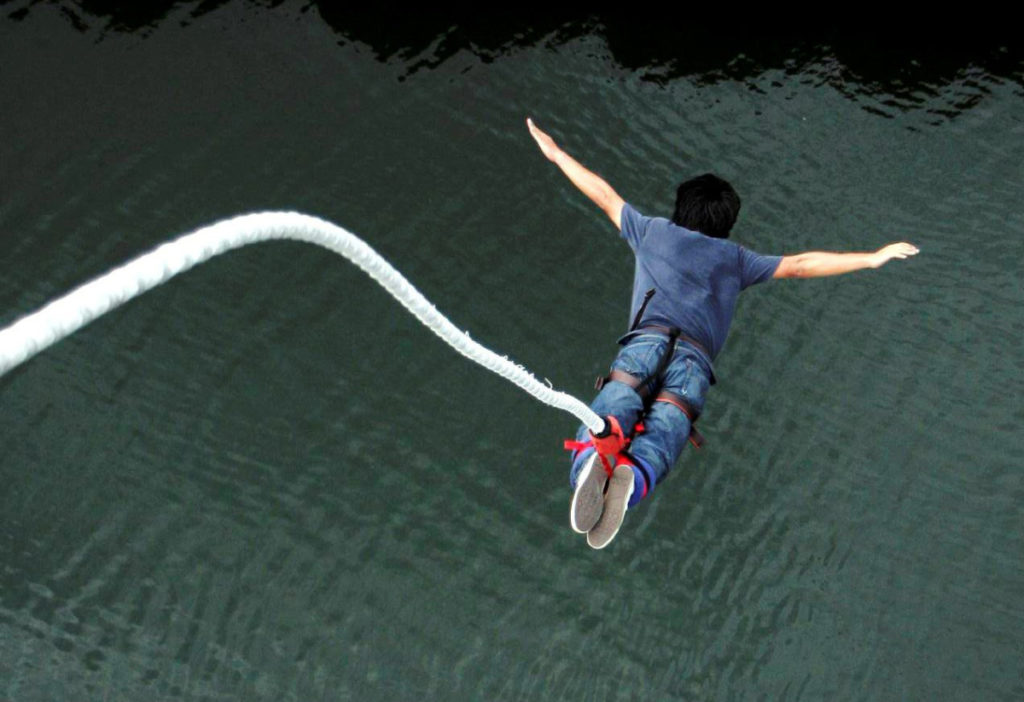 For those who are really into extreme sports and want to do something that gets their heart racing and adrenaline pumping, you do not need to head far to experience bungee jumping; you can experience it in KL.
The bungee jumping faculty at Sunway Lagoon Theme Park is located at 3, Jalan PJS 11/11, Bandar Sunway, 47500 Petaling Jaya, Selangor, Malaysia.
Seasonal activities 
Not in KL yet but are planning on Booking your hotel at the Regalia Residence in the coming months – to take part or witness some sporting activities in KL?
Here are a few upcoming sports activities and events that will be taking place on KL.
Yoga in the Park
For those Yogis out there who will be in KL next Sunday, October 8, Yoga in the park will be taking place at the KLCC Park and is for yogis of all abilities ranging from beginners to advanced practitioners.
The once-off yoga session will be a special breath work session into breathing for awareness and observation by using simple breathing techniques you can take home, and also learning about conscious breathing with intention.
Standard Chartered KL Marathon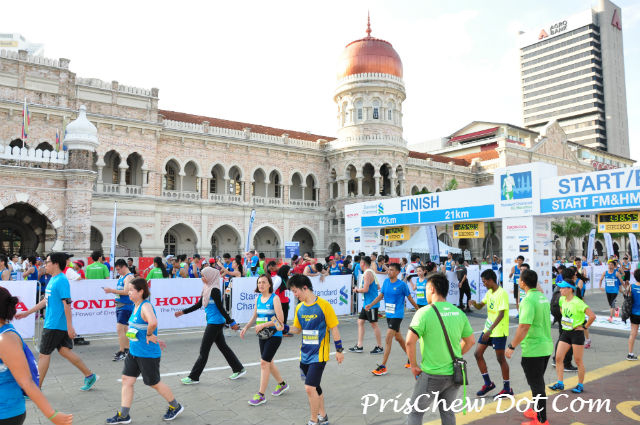 And for the running enthusiasts, the 2018 edition of the Standard Chartered KL Marathon takes place on 8 April and the start/finish line is at the Merdeka Square, which is located a convenient one mile (1.6km) away from the Regalia Residence.
So for those who are running in the marathon and are thinking of booking a hotel, why not Book Regalia Residence online?
ASICS City Relay KL
Prefer shorter distance running instead of marathons? Next Saturday, 7th October, the ASICS City Relay KL takes place in the evening at Anjung Floria, Presint 4, Putrajaya. This is a four person relay run whereby runners come together to complete a full marathon.
This is the second edition of the event and registration has already closed for this year, but if you want to see teamwork and camaraderie at its finest, you can come down and watch the runners. The event site is a 41 minutes drive away from the Regalia Residence.

Share this page with your friends!