An integral part of the People's Association (PA), the aims of the PA Water-Venture initiative are to bond people and bridge the community through adventure and water sports.
Through organising such activities, the PA hopes to provide Singaporeans with opportunities to take part in such activities and thus come together and interact with one another.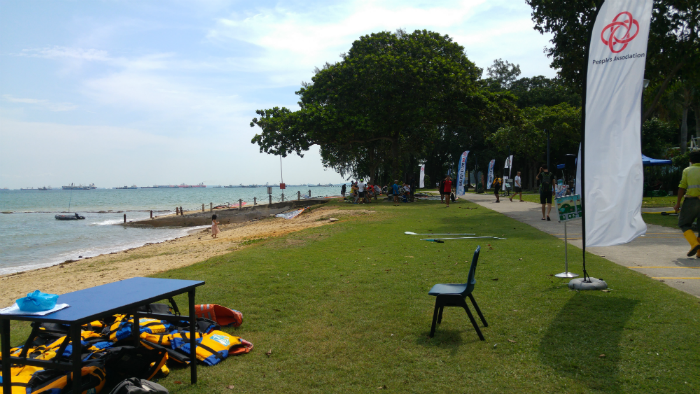 WATER SPORTS TRY-OUTS AT EAST COAST PARK
Last Sunday, the PA Water-Venture had organised PAddles on WaVe, a carnival of water-sports try-outs at East Coast Park. This event had featured a variety of water sports which had included Stand-Up Paddling (SUP), Kayaking, Windsurfing, Yoga by the beach, SurfSet and Zorb-Ball.
I had participated in a session of SUP and it was really fun. Though this was not my first time trying SUP out, I found it an extremely engaging session.
A SUP SESSION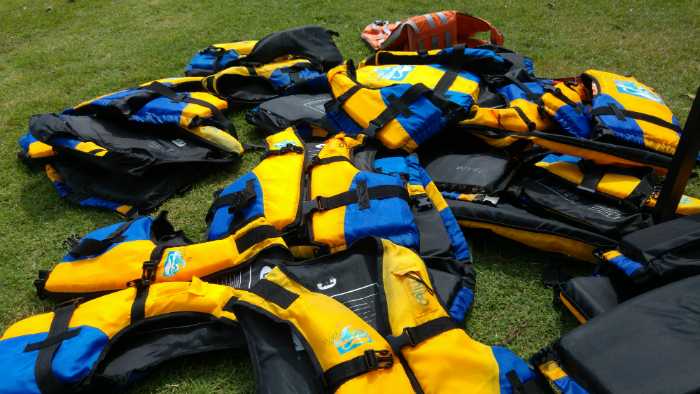 The session had initially been a bit late in starting, but when it eventually began, the instructors had been quite helpful – in teaching us the basics of the sport such as how to hold the paddle properly and also helping us to get our paddle-boards out into the sea. The paddle-board had been definitely heavier than I had previously remembered!
Thanks to the choppy waters that day, it took me a while before I managed to stand up on the board and maintain my balance, but eventually I got round to it… though I did fall into the water!
STANDING UP WASN'T EASY DUE TO CHOPPY WATERS
But even when standing up, I found that some balancing was still required, as the choppy waters were threatening to toss me off my board. This is definitely a sport that works the core muscles quite hard – if you do not have a strong core and a good centre of gravity, then you may take more time in order to be able to stand up on the board.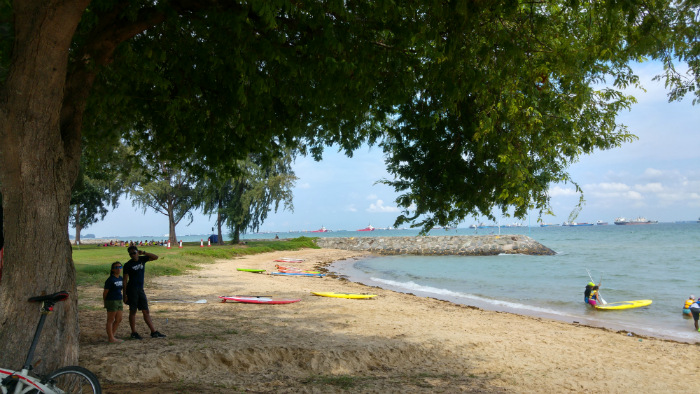 This is probably be a good activity for endurance runners – who wish to build up some core strength.
Not everyone had managed to stand up though, due to the choppy waters. As such, the session looked like a combination of SUP and surfing, with some people standing up but others lying down on their paddle-boards! But everyone still had a fun and enjoyable time, though.
SUP OFFERS SOME CHALLENGES
What I quite liked about SUP in general, is that while the sport offers some challenges – in terms of mastering being able to stand on the board and keeping your balance – it is also not too difficult to pick up for beginners.
A little white dog had also came out for the SUP ride; he was balancing on his four legs, on his owner's SUP board when I first saw him. Later the dog lost his balance and ended up in the water… as I was nearby, I helped out and pulled the soaking wet dog out of the water. Well, at least I suppose the dog had managed to get a quick bath…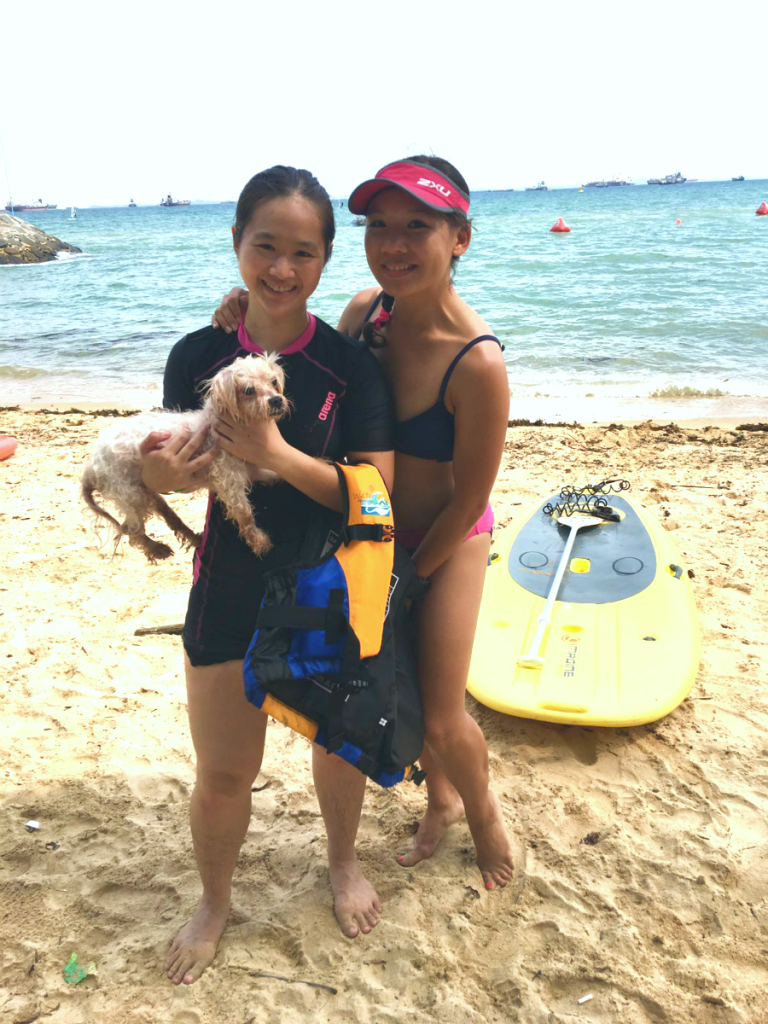 ENDED ALL TOO SOON
The SUP session had ended all too soon… after which, I rinsed the salt water off myself using the hose from a public restroom nearby before heading back home to bathe.

Windsurfing @ ConstantWind Changi
Indoor Cycling @ Spinning Quest
Share this page with your friends!