Organised by MetaSport, the MetaSprint Series is designed for everyday fitness enthusiasts who want to know what it feels like to take on multi-sport challenges and at the same time, to prove that multi-sport is accessible to everyone. So there are three events in the series – an aquathlon, a duathlon and a triathlon.
As well, this year was special to the organisers; it had also marked the 10th anniversary of the MetaSprint Series.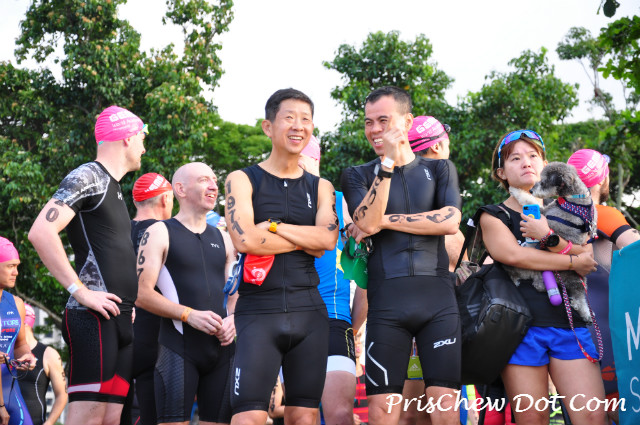 Final triathlon event took place yesterday
The final event, the triathlon, took place yesterday morning at East Coast Park. It was a Sprint distance triathlon, consisting of a 750m swim, an 18km bike ride and a 5km run.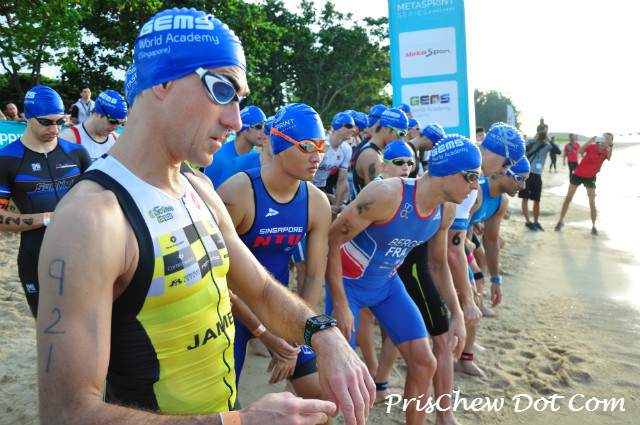 Around 2,200 participants took part in the event.
Participants thought the race was well organised
Participants who had taken part in the triathlon and thought that it was a well organised race. Said Jeremy Snoad, 56, who works in commercial real estate, "As a whole, MetaSport did a nice job organising this. The crowd had become bigger each year, but the triathlon continues to stay accessible to everyone, with our families and friends coming out to support us competing."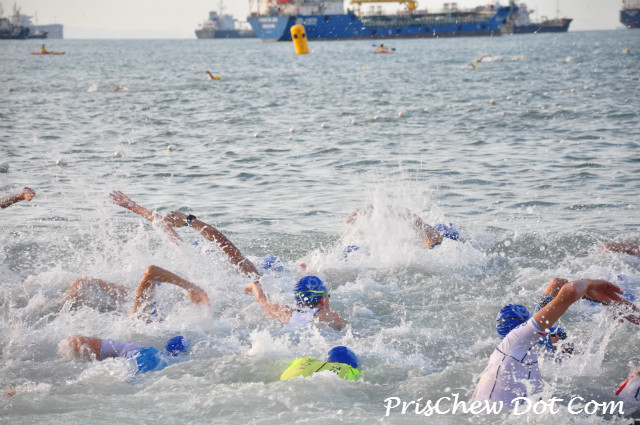 And in terms of his own race, Jeremy admitted that the bike leg was the best for him. He said "The bike was very good. I enjoyed that. Luckily it was dry; it had been raining for the past few days; if it had rained again, the ground would have been slippery."
He added "But the swim was awful. I hated it. I drank a lot of water. It was very tough out there; the sea was choppy and there was lots of current so we had to watch where we are going, and I am not good at that. And the run was short, but short runs are always more painful than long runs."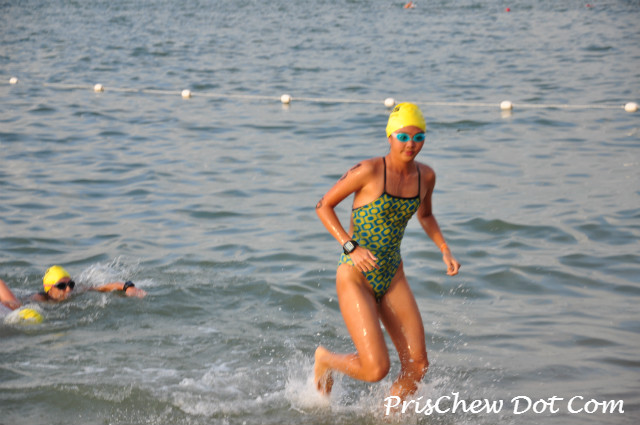 Jeremy however, had wanted to point out that the bike course could have been made safer. He said, "Safety on bike is hard because they do not completely close down the route. I'm not sure if that is possible to do so, though. That is the only part of the race where you have to really watch out where you're going. But there were enough volunteers and they did a great job with the directions. I had almost missed one turn but that was purely my fault."
Swim was congested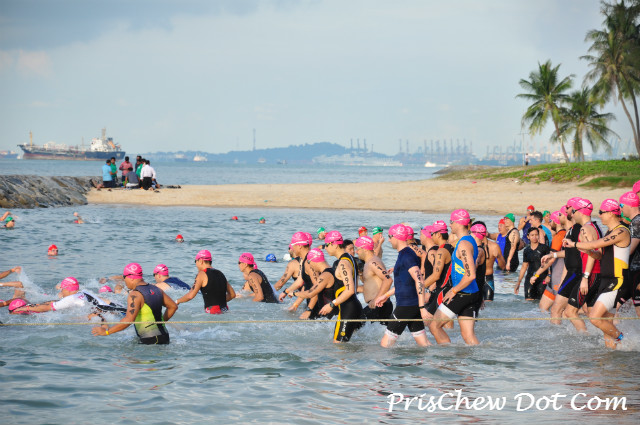 However, banker Ben Heckscher, 38, had found the swim congested. He said, "The swim was a bit congested for me. The swim was memorable for the wrong reasons. I kept getting kicked in the first 100 metres but that's all part of the fun of this sport. I had a better bike leg than the swim leg. I was in the first wave for the bike, so it was fairly clear for most of my race. For the run, I enjoyed that too as it was easy to see where I was and where I was going. But the last 500m of the run was challenging though."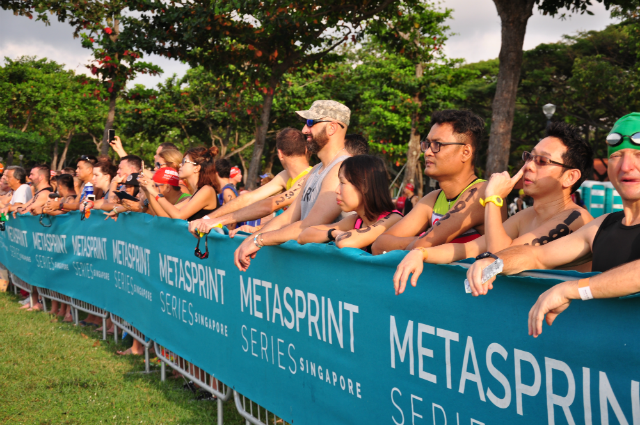 He added "Overall this was a good race, and everything was covered by the organisers. The water was provided to us in the right places and the hydration was fairly good. I was also glad that it was not raining and that the sky was overcast on the run, so it felt cooler than it could have otherwise been."
Also adding that the race was well organised had been Alex Ryan, 28. Said the National University of Singapore Defence Information and Systems student, "From the packet pick-up to the website, everything was well organised. I am happy with how everything was run. The race directors did a great job and thanks to MetaSport for a great triathlon."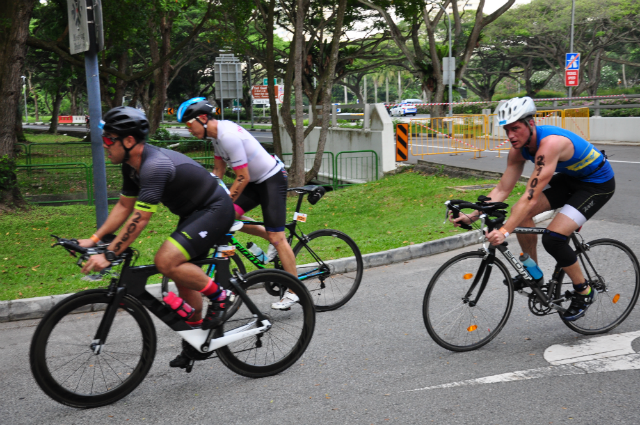 Took a wrong turn for the swim
Alex admitted that his own race could have gone better though. He said, "I took a wrong turn for the swim. I went around both buoys instead of just one so my swim time was really slow. But the bike and run was great and the route was flat and had been extremely well marked for both courses."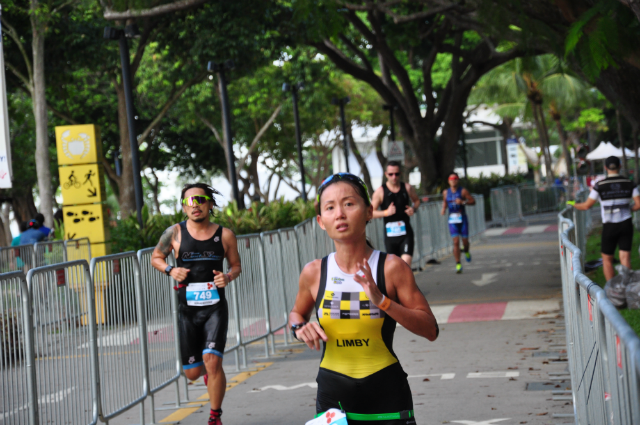 Could have opened the transition area earlier
He added, "But I wish that the race directors could have opened up the transition at 6.30am for those starting at 8.00am."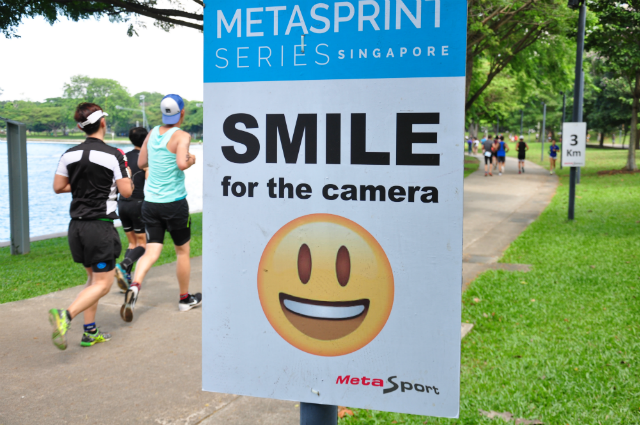 The transition area and the race village had been opened to participants at 7.00am.
Bike mechanics were good
Alex also pointed out that he had wanted to commend the on-site mechanics for doing a good job too.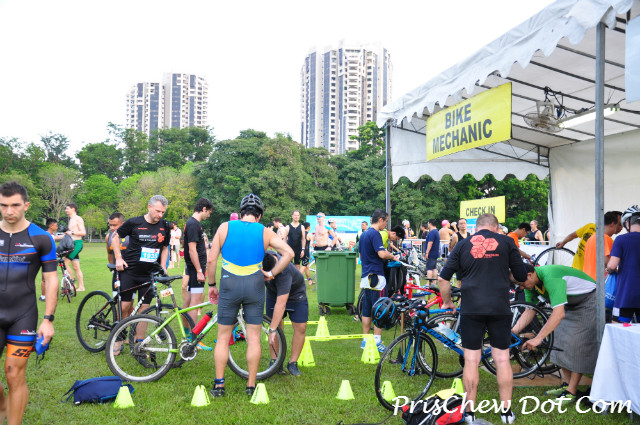 He said "I had a problem with the brakes of my bike this morning and had to get my bike adjusted. The mechanics were able to do so for me very quickly."
He would give this race 10/10
He added, "For a triathlon in Singapore, I would give this race a 10/10. It was wonderful."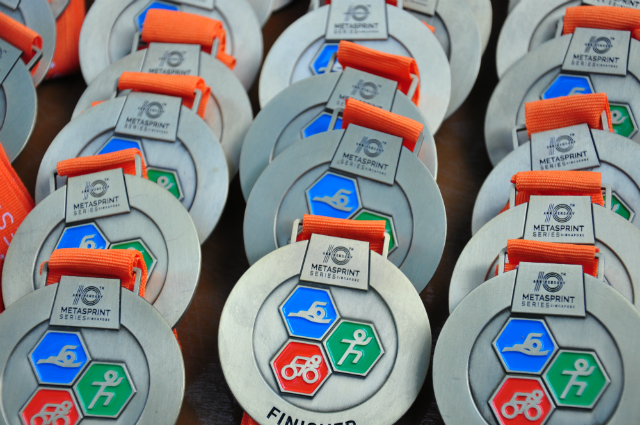 Nathalie Leger, 46, a Logistics Manager, also shared Alex's sentiments. Said Nathalie, "It was a great triathlon and a well-run event! But in terms of my own race, I picked up a learning point; even for short distance I need to train. I did not train enough in terms of both the swim and the run and got beaten by some of the other ladies!"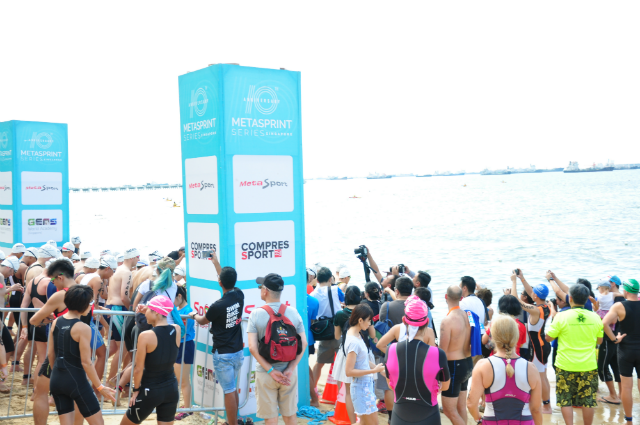 She added, "But I would love to be back again for this event next year."
Singapore International Triathlon 2016
Share this page with your friends!