The TRI-Factor Series is a four legged mass participation event consisting of a swim leg, a bike leg and a running leg, which leads up to a final triathlon event. Participants can take part in a single event or more than one, thus making it possible for athletes in various disciplines to complete a triathlon.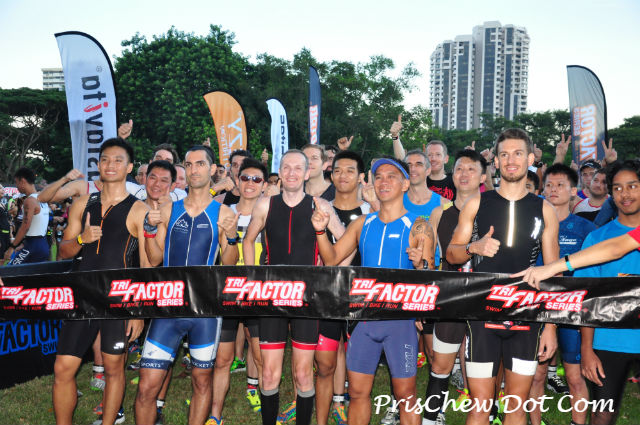 Third leg took place last weekend
The third leg of the TRI-Factor Series, the TRI-Factor Run, took place last weekend at East Coast Park.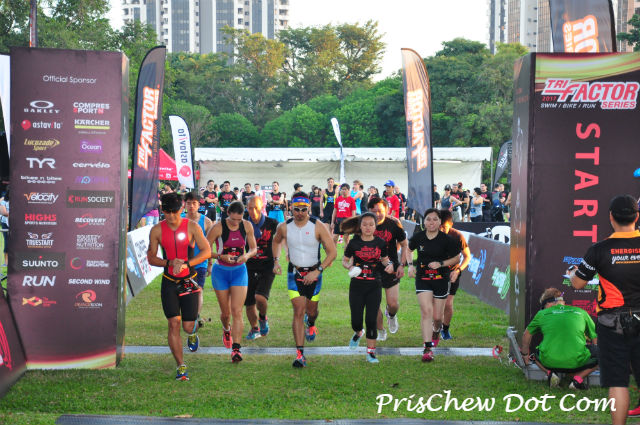 And to cater to athletes of all abilities, competitors could choose whether to do the RunSwim Challenge (Freshman/Sprint/Standard distances) or to simply do a run, of either 10.5km or 21km.
Participants had a good time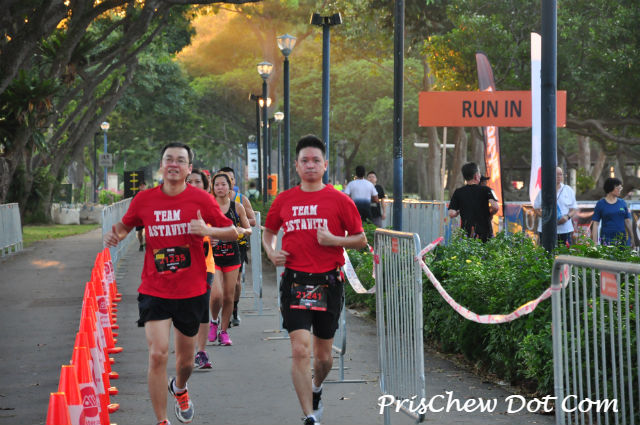 Participants who had taken part in the RunSwim Challenge had a good time and had thoroughly enjoyed themselves.
Said Ben Heckscher, 38, a banker at Standard Chartered Bank, "Overall it was a good event. TRI-Factor has been doing this for a few years, so they know the logistics and what to do. The track is not narrow but there were not so many competitors and so it was not cramped. A couple of times on the run, I had to dodge a few competitors, but there was no drama."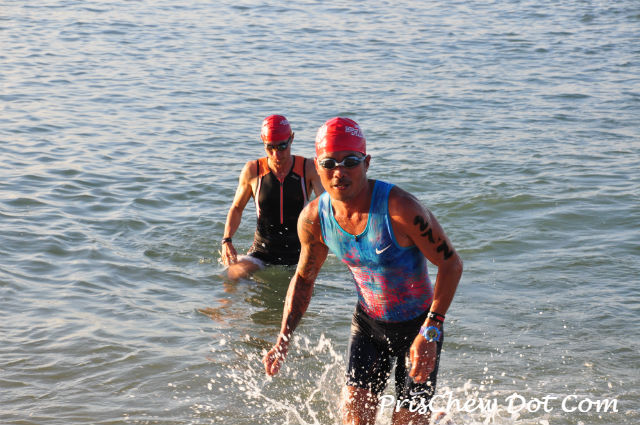 He added "The run was a good race. The swim was quite flat; the water of late has been more choppy than usual but fortunately it was good today. It was warm on the second half of the run but there was a bit of shade, so it was not bad, and there were plenty of drink stations, so it was good."
Run was nice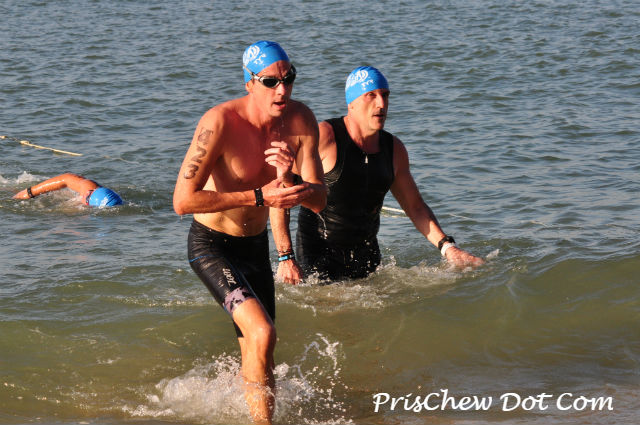 Ben's views were echoed by Jonathan Eudeline, 35, a project manager in the IT & finance industry. Jonathan said, "The run was very nice; it was very scenic and not too hot. The swim leg was quite nice but it was starting to get hot so I had some sun in my eyes. Overall it was a great event though and I am happy with my performance."
Disappointed with his swim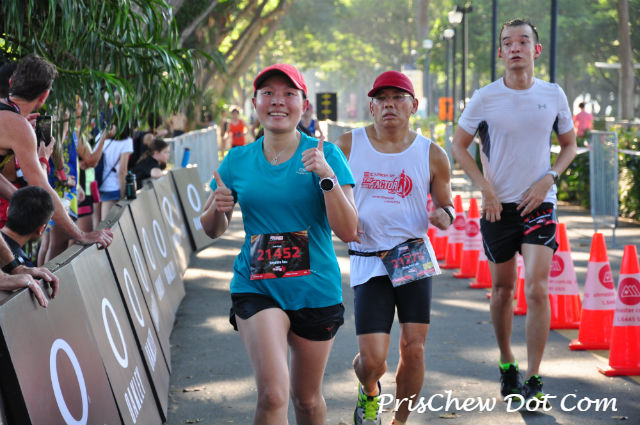 However Remi Richart, 27, a Process Engineer in the oil & gas industry, was a tad disappointed with his swimming performance. He said "The run was ok and I really enjoyed the first loop of my run, but the swim was a bit rough. It is my weak point. But the weather was good and that helped to make it a good race. The markers were ok and the transitions were good. There was lots of water points too."
He added "I found the swim difficult but the water conditions were better than I had expected; it was not too choppy. I am more of a runner than a swimmer, though. I think I need to train my swimming more."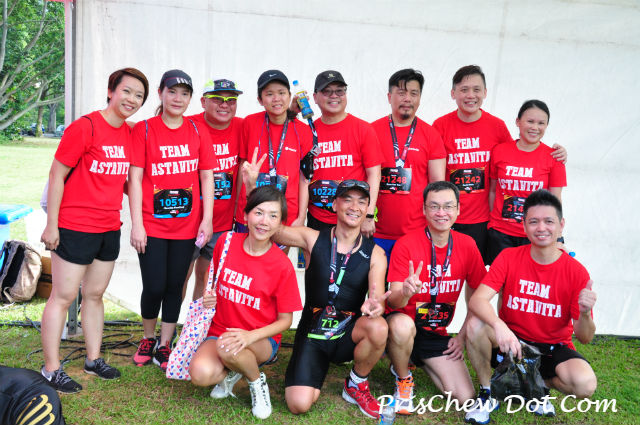 Sun came out towards the end
For Ashley Mcintrye, 42, a Manufacturing Plant manager in the food industry, the heat in Singapore had got to him at the end. He said "The last couple of kilometres of the run was tough. It was getting pretty warm at the end, I think."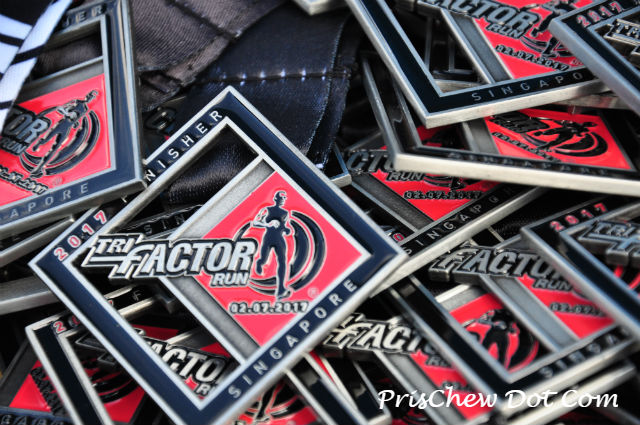 He added "But the swim was good though. I was in the first group so there were not too many people in front of me. I got through ok as a result. And thank god I did not miss the buoy. The water was okay. It was not so choppy and there was not a lot of current. I felt that my swim was better than my run. TRI-Factor is always a well organised race, with good directions and attracts a lot of people."
Well Organised Event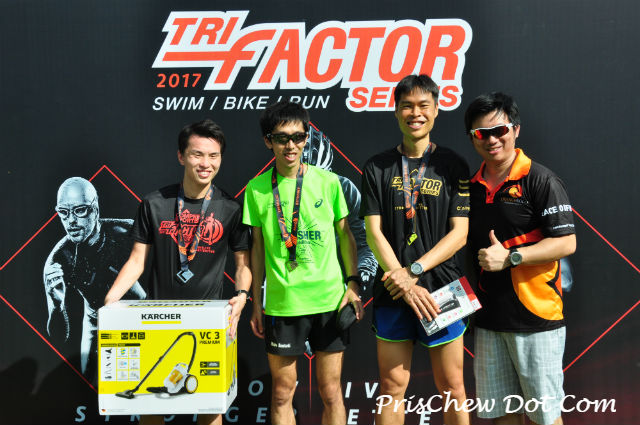 Ashley's views that the race was well organised, had been shared by student Jeremia Christy Suraidi, 20, who had taken part in the swim leg as part of a team relay. Jeremia said "I think that the event was really well organised. There was lots of hydration and the swim course was well marked with ropes and plenty of safety boats. It was quite good."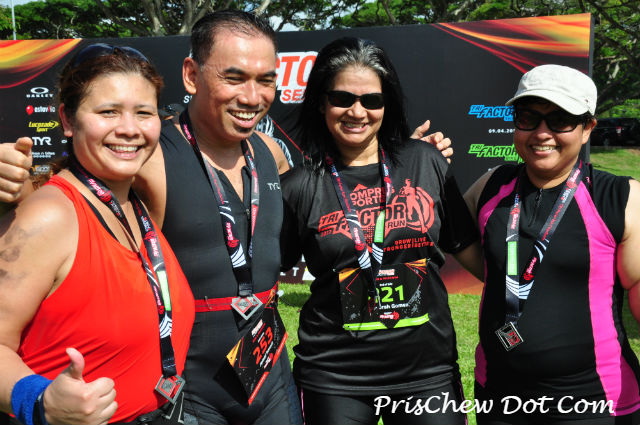 She added, "But for me though, it was quite challenging to navigate the swimmers because it was quite packed out on the swim course.. Thankfully there were no undercurrents and the waters were quite calm today and not very choppy."

Share this page with your friends!