Having regular summer football camps in Singapore can go a long way into improving the local football scene, according to Coerver Coaching Singapore – a global football coaching programme inspired by the teachings of Wiel Coerver and created in 1984 by Alfred Galustian and Chelsea great, Charlie Cooke.
Said Adelina Gomez, Women's Head Coach at Coerver Coaching Singapore, "Football is by far, the most popular sport in Singapore. But the challenge is to transfer this interest in European football to local football. The more local opportunities there are for children to participate and play, the better."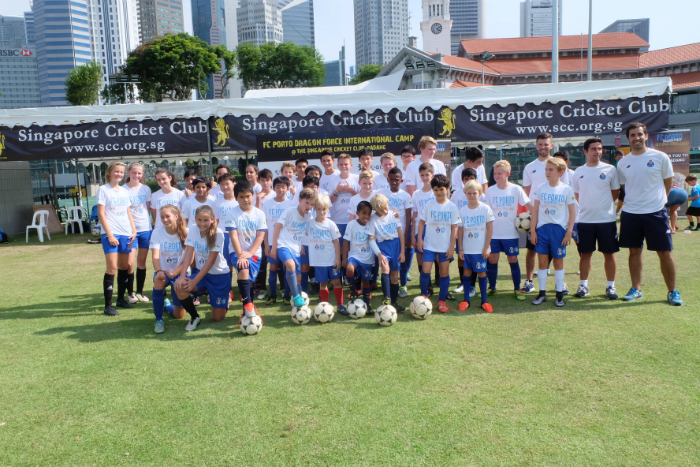 SPORTING IDENTITY IN SINGAPORE IS NOT SO STRONG
She added, "But there is not as strong a sporting identity in Singapore as there is in many European countries. The opportunities for kids to kick a ball where they live is very limited, particularly when there is little space and they spend so much time studying."
In order to grow local football, Gomez suggests that more recognition could be built up amongst Singaporeans in their neighbourhood clubs. Said Gomez, "And maybe showing more games on the television may attract a bigger range of people."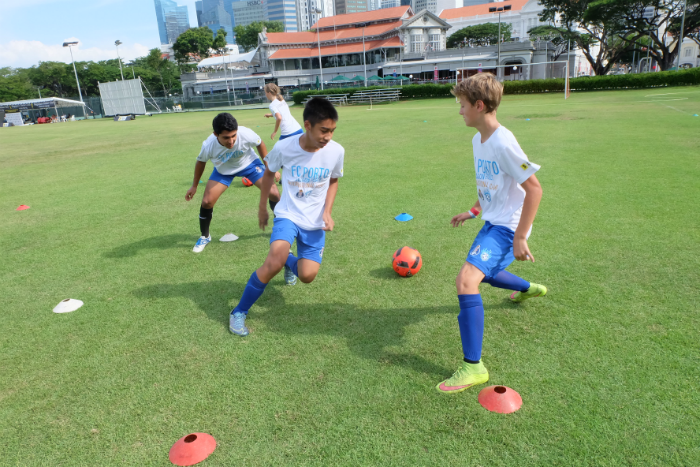 She continued, "Also there could be more advertisements on the sport and have the local clubs go to schools or academies to bring the football name to a higher level, so that it helps in terms of having more people wanting to know about local football. Meets and greets after matches and roadhouse are another thing that could be looked into."
THERE ARE EXISTING OPPORTUNITIES FOR YOUNG PLAYERS IN SINGAPORE
But she pointed out that there are existing opportunities for young talented players in Singapore though. She said, "More academies are opening up to cater to a bigger spectrum of players. The Football Association of Singapore has been constantly organising events over the weekends for kids tio come and try out the game."
Gomez added, "Also now the football scene is not only for boys; even girls get plenty of opportunities and this is something we think would attract more attention. I think it is great to have such support from clubs and academies because at the end of the day, we all strive for the same goal."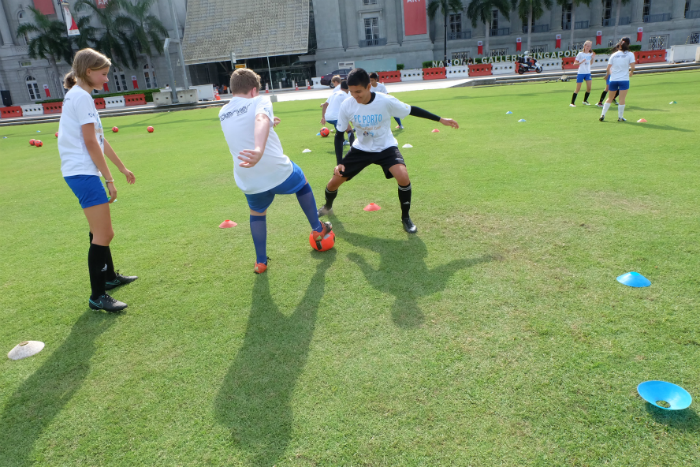 EUROPEAN CLUBS COMING TO SINGAPORE
With the popularity of the European leagues in Singapore, having European clubs come to Singapore to showcase their skills to the academy students in Singapore also goes a long way.
These include Coerver Coaching Singapore's recent summer football camp with FC Porto – with Portugal being the reigning European 2016 champions, young Singaporean children would want to be learning from the best of the game.
Said Gomez, "I am sure that every soccer fan caught the Euro 2016 championships and Portugal clinched the title. So having FC Porto come is something that we can see as a bonus."
She added "And in general, European football is shown in all the sports channels and is well known in a lot of countries. So even if you are not a soccer fan, you will know at least a few of the best players and this is how it is marketed. So having big clubs and academies run camps for us, helps in attracting locals to want to learn something outside of the local soccer scene."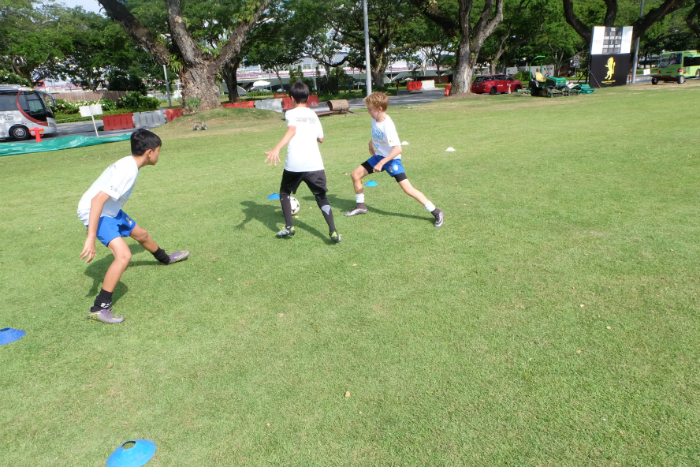 FC PORTO – COERVER COACHING SINGAPORE SUMMER CAMP
The FC Porto – Coerver Coaching Singapore summer camp had comprised of about 50 young soccer players aged between six to 18 years old and consisted of theory and practical based learning. Coaches looked at the technical and tactical aspect of football, touching on skills and development of players as well as creativity of play amongst other elements of the game.
The camp was held during last month and young players got to showcase their skills at the iconic Padang.
Said Gomez, "I feel this is what these summer camps are for – it encourages players of all talent and skill level to come and play together with no form of competitiveness, just lots of learning and fun."
She continued "With big clubs such as FC Porto coming to Singapore and running these camps, young players will want to try out. And if the coaches scout them, they will be invited to train in their elite academy. With such an opportunity, I feel that young players will want to give it a go at these camps. It gives them something to look towards, and when such a big chance motivates them, they tend to strive further."
NEVER GIVE UP ON DREAMS
But for those who do not do so well at the camps, Gomez would say to never give up on their dreams. She said, "Never give up on your dreams because only you can make it happen. There is always a way to get something accomplished and if you fail, it does not mean you will not succeed the next time."

All photos used in this post, are courtesy of Coerver Coaching Singapore – FC Porto Summer Camp.
Share this page with your friends!